Donald Trump has given a stunning spray to the judge in his $392m civil fraud trial outside a courtroom, as the ex-US president arrived for opening statements.
Former US President Donald Trump has blasted a judge presiding over his $250 million (A$329m) civil fraud trial as he arrived at the lower Manhattan courthouse for opening statements, over charges he overinflated the values of his many properties.
New York Judge Arthur Engoron has already ruled that Mr Trump and his sons Eric and Don Jr committed fraud by inflating the value of the real estate and financial assets of the Trump Organisation for years.
New York Attorney General Letitia James is now seeking $250 million in penalties and the removal of Mr Trump and his sons from management of the family empire.
Ms James accused the former president on Monday of "persistent and repeated fraud" and said "justice will prevail." "No matter how powerful you are, no matter how much money you think you may have, no one is above the law," she said.
Mr Trump appeared stoic as he was photographed entering the court, before telling reporters that the trial is a "continuation of the greatest witch hunt."
He went on to slam Manhattan Supreme Court Justice Arthur Engoron, who is overseeing the case, as a "rogue judge," and accused Ms James of being a "racist attorney general."
"We have a racist attorney general who is a horror show who ran on the basis that she's going to get Trump before she knew anything about me," he said.
"It's a scam, it's a sham. Just so you know, my financial statements are phenomenal," Mr Trump continued.
"There was no crime – the crime was against me."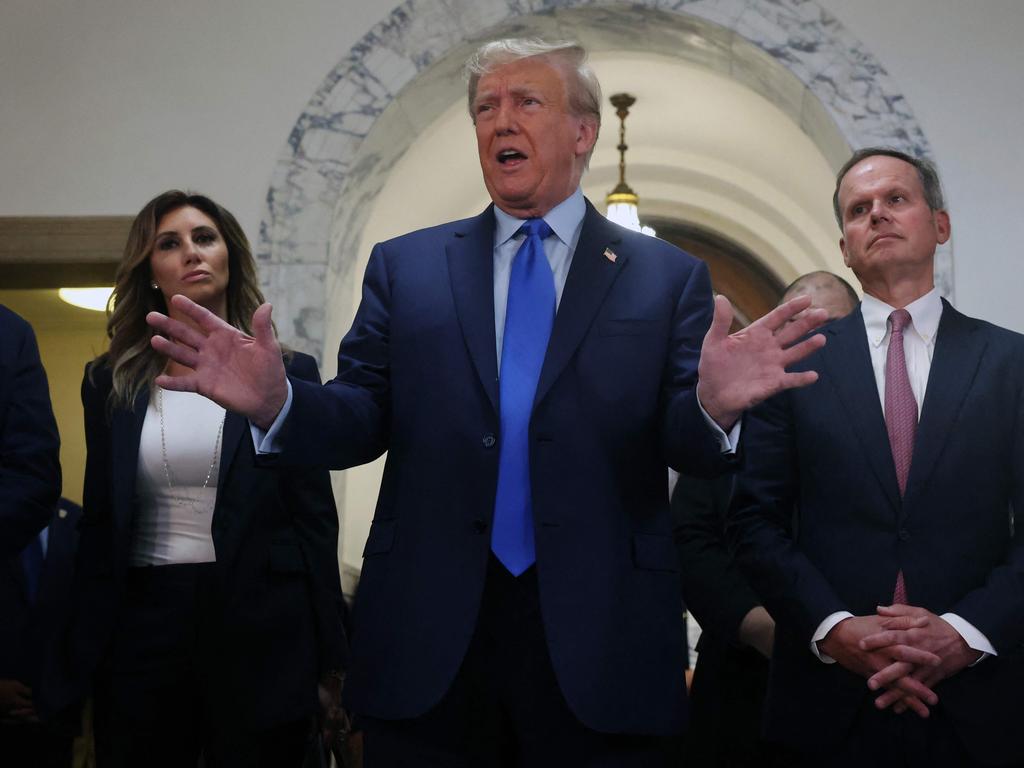 He then suggested the charges were coming down from the Department of Justice because he is the Republican frontrunner:
"What we have here is an attempt to hurt me in an election," Mr Trump said.
The judge overseeing the New York civil case previously ruled that Mr Trump, his two eldest sons and other Trump Organisation executives lied to tax collectors, lenders and insurers for years in a scheme that exaggerated the value of their properties by $812 million to $2.2 billion between 2014 and 2021.
As a result, the judge revoked the business licenses that allowed the Trump Organisation to operate some of its New York properties.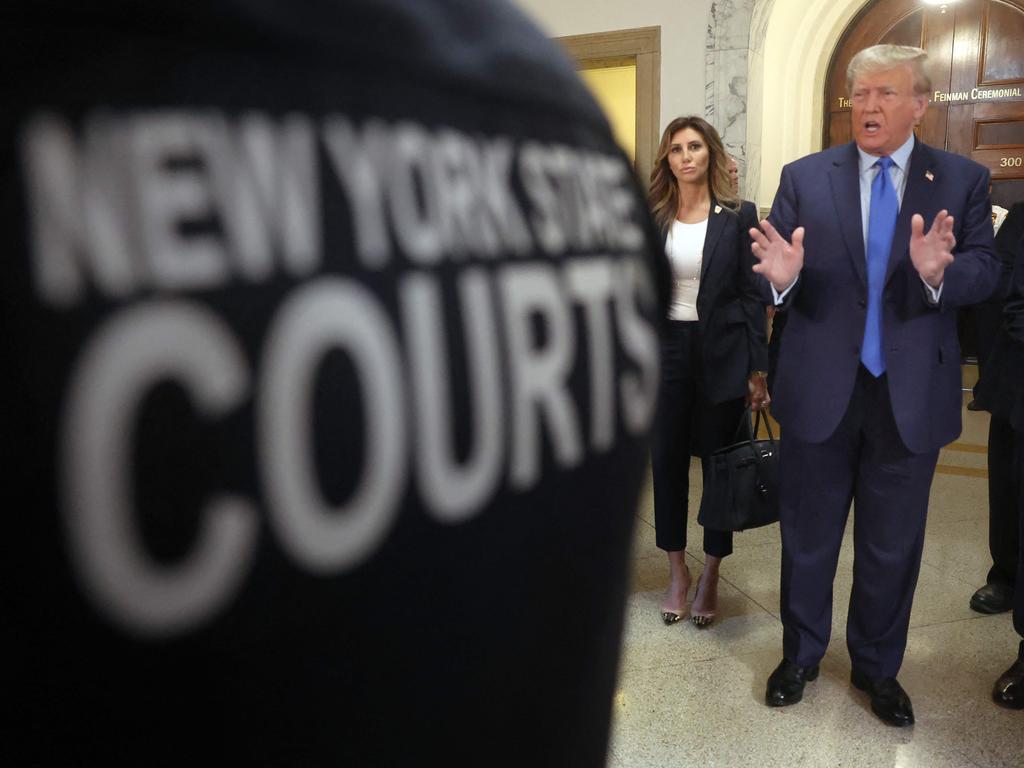 Kevin Wallace, an attorney from the Attorney-General's Office, opened the trial Monday by giving his opening statement.
He claimed the prosecutors will prove "that the defendants engaged in repeated, persistent illegal acts in the conduct of business."
Mr Trump was seen shaking his head as Wallace spoke.
The former president had earlier posted on Truth Social that he arrived in the courthouse "TO FIGHT A CORRUPT & RACIST ATTORNEY GENERAL, AND A ROGUE, OUT OF CONTROL, TRUMP HATING JUDGE, WHO REFUSES TO FOLLOW THE APPELLATE COURT DECISION WHICH KNOKS OUT 80% OF THIS SHAM CASE."
In addition to this civil case, Trump also faces several major criminal proceedings in the months ahead.
He is scheduled to appear before a federal judge in Washington on March 4 on charges of trying to overthrow the results of the 2020 presidential election won by Joe Biden.

Trump will then be back in New York state court, this time on criminal hush money charges, and later in a Florida federal court, where he is accused of mishandling classified documents after leaving office.
Finally, he will also have to answer to state charges in Georgia, where prosecutors say Trump illegally tried to get the southern state's 2020 election results changed in his favor.
- With AFPa