The actress has shared fresh insight into her and Will Smith's rocky relationship with Chris Rock, more than a year after the Oscars slap.
Jada Pinkett Smith has revealed that Chris Rock asked her out amid rumours she was divorcing Will Smith.
The actress, 52, stunned fans on Wednesday with news that she and her husband had secretly separated seven years ago.
It followed years of speculation about their marriage – and in a new interview with People magazine, Pinkett Smith claimed that Rock had made his move once he'd gotten wind of it.
"Basically, he was like, 'I'd love to take you out'," the Girls Trip star told the publication, while promoting her upcoming memoir, Worthy.
"And I was like, 'What do you mean?' He was like, 'Well, aren't you and Will getting a divorce?' I was like, 'No. Chris, those are just rumours'.
"He was appalled. And he profusely apologised and that was that."
Pinkett Smith, who starred alongside Rock in the Madagascar franchise, did not specify when the conversation occurred.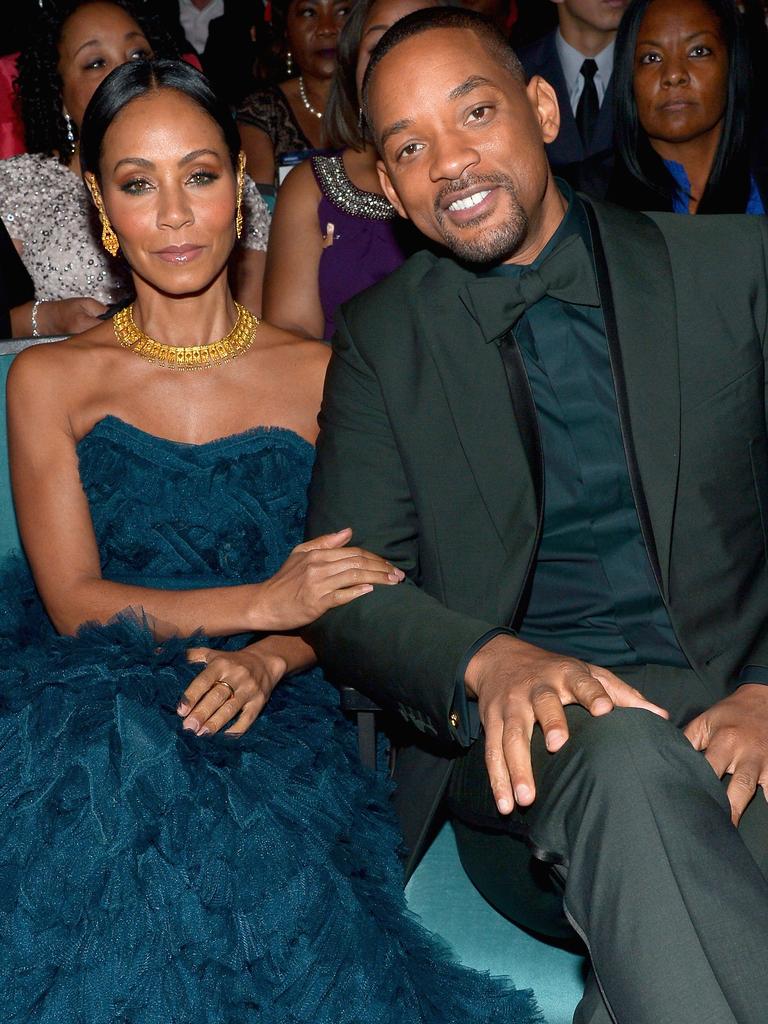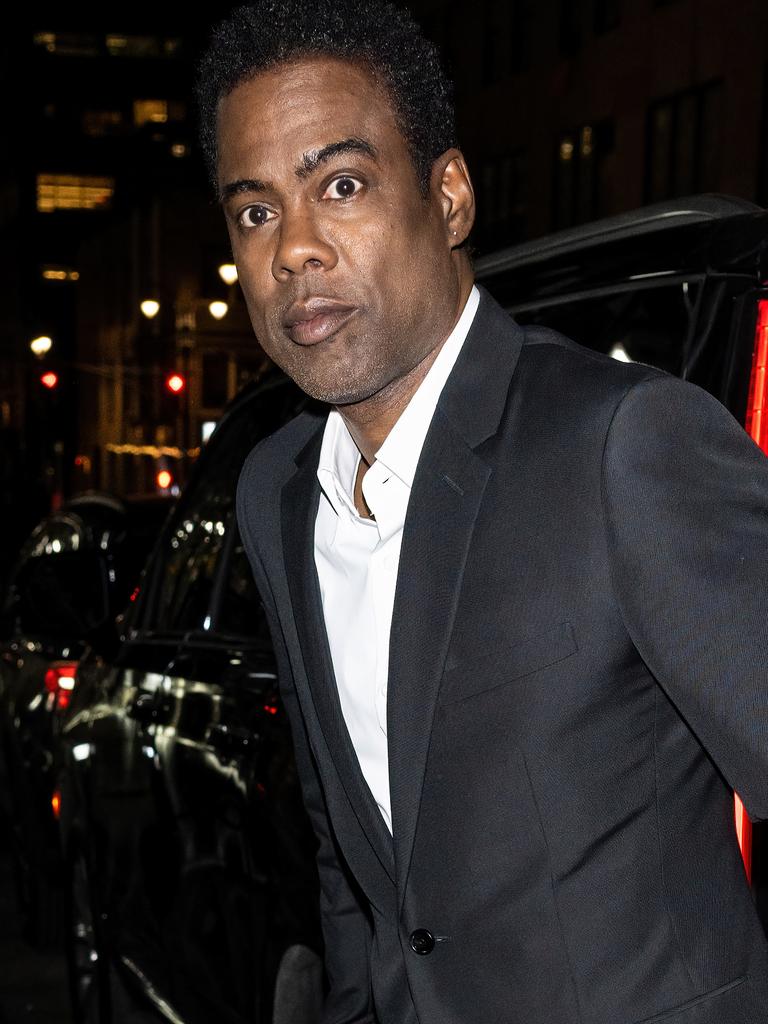 However, the incident adds an interesting layer to last year's Oscars scandal, which infamously saw Smith storm the stage and slap Rock, who was hosting the event, after he made a joke about his wife's shaved head.
The Fresh Prince of Bel-Air star – who later won the Best Actor statue for his role in King Richard – shocked the audience and viewers at home with his violent outburst, which also saw him scream profanities from his seat while the host looked on in shock.
Pinkett Smith admitted she'd initially thought "it was a skit", but that the truth had soon sunk in.


"From where I was sitting I couldn't tell. It didn't look like Will hit Chris, because, number one, I'd seen Will in the boxing ring with pro fighters — Will's a heavy-hitter," she said.
"So when Chris moved, it looked like he ducked or he missed the shot. And when he continued to stand, and then when he continued to walk down to the end of the stage, I was like, 'There's no way. There's no way that Will hit him'.
"It wasn't until Will started to walk back to his chair that I even realised it wasn't a skit. I was in as much of a fog as anybody else in that room that night."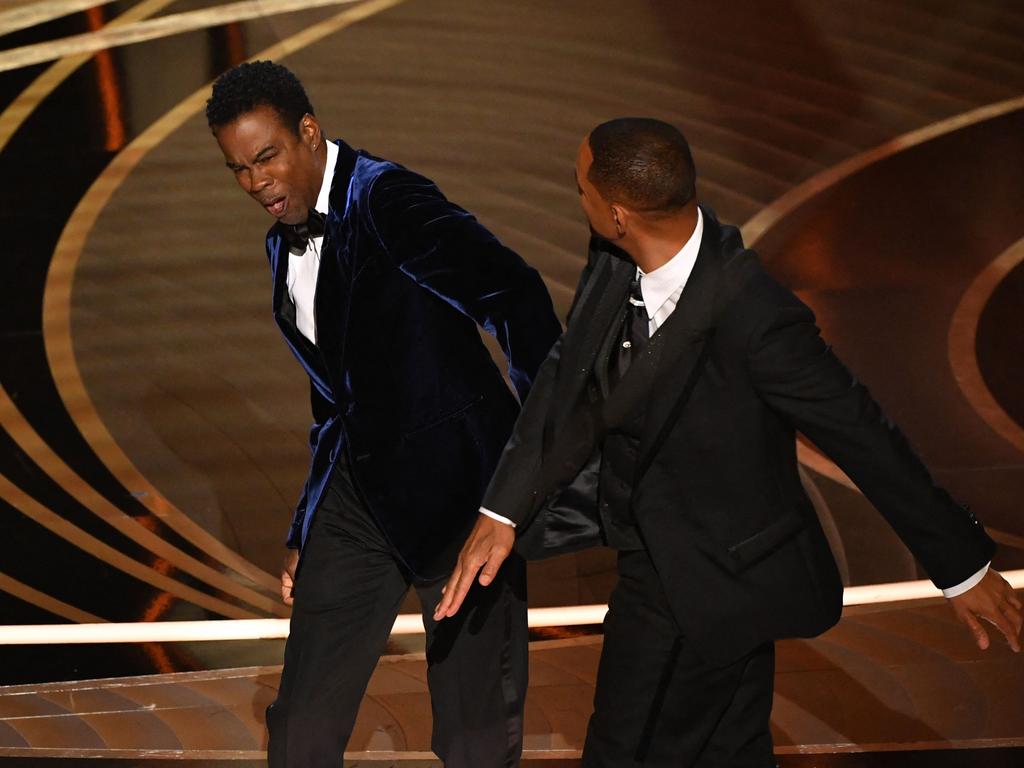 The actress, who suffers from alopecia, also directly addressed whether she had been offended by Rock calling her "G.I. Jane" on stage.
"I mean, that's what comedians do," she said.
"I would just have to say that I am not really here to make any judgment on how people decide to express themselves and express their art. I'll say that several times I've had my feelings hurt, for sure.
"I've had my feelings hurt a lot by Chris. But at the end of the day, too, being in the spotlight, it comes with the territory."
According to Pinkett Smith, she and her husband began living apart all the way back in 2016.
She shared more details of the split with US host Hoda Kotb on NBC News, explaining why the marriage had broken down.
"By the time we got to 2016, we were just exhausted with trying," the star admitted.
"I think we were both still stuck in our fantasy of what we thought the other person should be."
Pinkett Smith added that she never wanted to get divorced from Smith.
"I made a promise that there will never be a reason for us to get a divorce," she said
"We will work through whatever. And I just haven't been able to break that promise."