Nearly five years ago exactly, history was made by the newly-minted Duchess of Sussex.
It was a moment that set off Fleet Street's conservative outrage machine and the bobbing TV talking heads – the first real hooha of her royal career.
Her rebellious act? Her outrageous move? The former actress had, gird your loins appropriately, worn an off-the-shoulder bespoke Carolina Herrera dress to her first Trooping the Colour. Golly, where are some stocks when you need them?
In hindsight, back in June 2018, we were inching towards the apex of Meghan-mania such that the duchess probably could have made cholera fashionable if she'd contracted it.
Which is what makes her current status so damned strange. Kinda bizarre. All a bit inexplicable.
Meghan, the Duchess of Sussex, seems to have vanished.
This year, aside from a few oh-look-it's-the-paparazzi, what-a-coincidence outings, that overwrought trip to New York and one quintessentially American outing for fried food and sport along with husband Prince Harry, Meghan has been MIA from public life.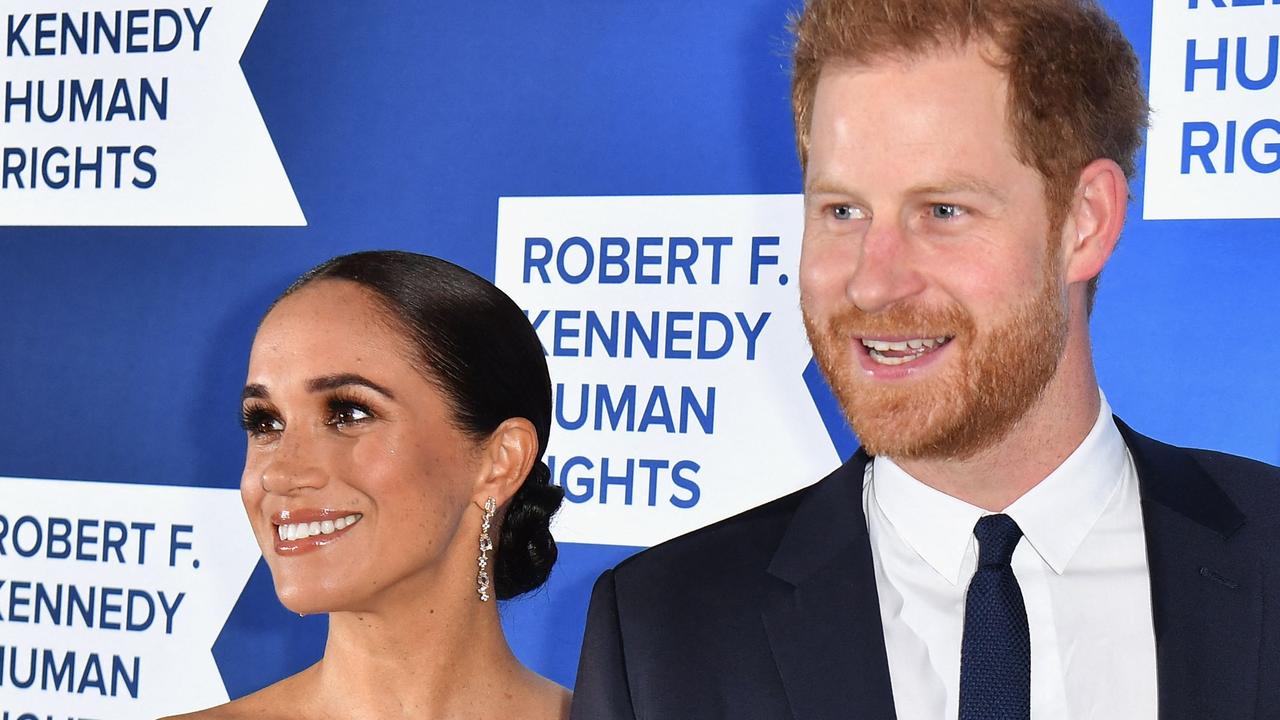 The @Meghan Instagram account, which some believe to be hers, lies dormant; she has no confirmed podcast, TV or book projects at all and so far this year has taken part in two (2) charity outings, not counting her donating a cake recipe to a cookbook benefiting World Food Kitchen.
Call in Sherlock Holmes; someone drag Poirot away from the blinis: It's time to try and solve the case of the disappearing Duchess.
This time last year, Meghan was back in London, back in an overpriced hat and back being forced to sit through another one of the royal family's thrilling official engagements that seem to involve sitting or standing while live TV cameras broadcast every scintillating second.
(Let it never be said that much of working royal life is anything but the professional equivalent of Stillnox).
Even though her and Harry's time in Blighty involved, it appeared, being ignored by his family and left to celebrate daughter Princess Lili's first birthday with only friends and a cake that was splashed on Instagram, still, things were turning up Sussex.
In April, they had visited Queen Elizabeth on the way to The Hague where the duchess wore the dickens out of an eye-watering, reported $70,000 worth of clothes, laughing and smiling in the sunshine like all the world was watching. (Spoiler alert: They were).
This was the post-Megxit Meghan that we had been waiting to see hatch: The caring! The clothes! The on-camera close-ups! (A Netflix crew, natch, trailed their every move).
More broadly, the Sussexes had projects in the works, with Harry learning what a semicolon is used for while writing his memoir Spare (well, when his ghostwriter let him have a go at the keyboard); their sympathetic, softly-lit Netflix series co-starring what I'm guessing where five-figure couches was being shot and her Spotify series Archetypes was only a couple of months away from being released.
So, when the duke and duchess appeared at last year's Trooping the Colour, even if they were in the lowlier royal 'cheap' seats, and then the next day when they fronted up for the service of celebration of the late Queen at St Paul's Cathedral, things looked like they were very much on the up.
Even when Her late Majesty popped off to the great racetrack in the sky in September, the most stinging barb that Meghan's critics could find to lob at her was that she and Harry held hands at one stage during proceedings. The hide of the woman, wanting to comfort her husband!
While back then, Britain might have been about as keen on the duchess as an all-girls comprehensive having Prince Andrew visit, she had her US popularity to keep her warm at night.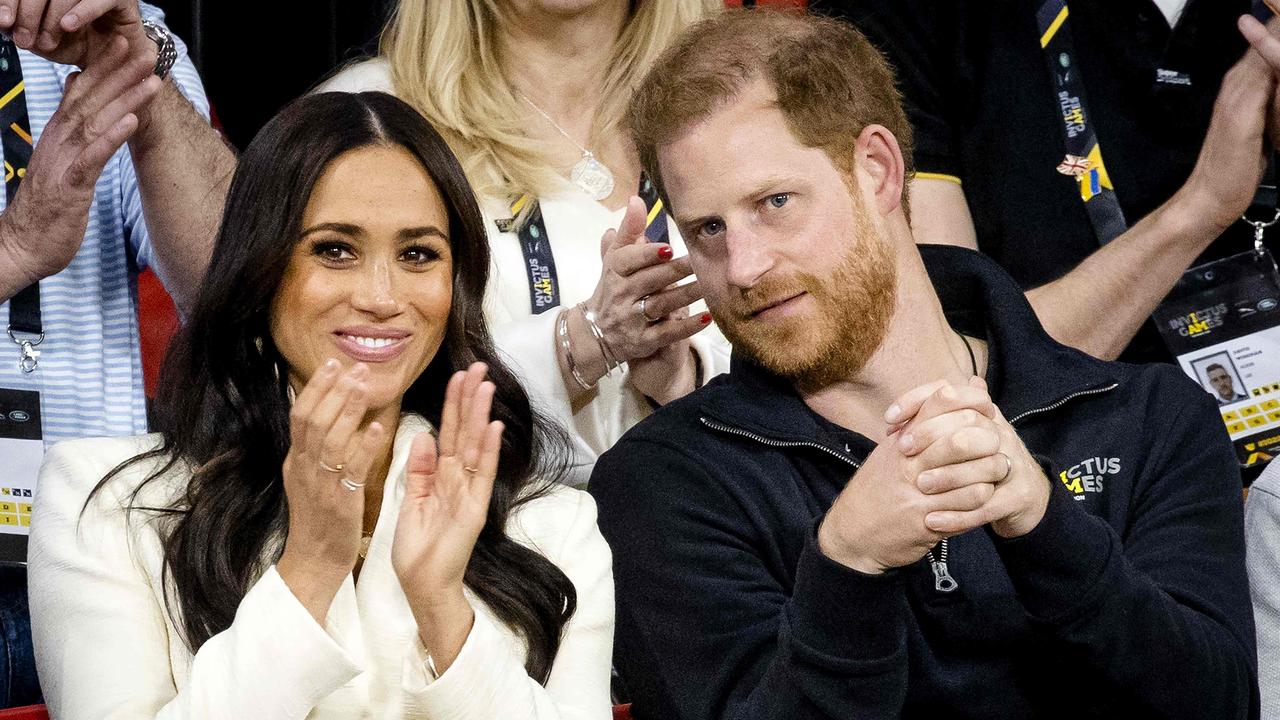 Then in early December, she and Harry were in New York to accept, gosh darn would you believe, a prize, this time the Ripple of Hope award from the RJF Foundation. Diamonds, an off-the-shoulder white dress, a sleek updo: This was vintage Meghan, the epitome of modern cool, being hailed for saintly work – the exact details of what earned her the gong, I'll have to come back to you.
Then came their Netflix launch, the debut of Harry's tell-all, and his series of seemingly never-ending interviews, the unsmiling duke plonked in featureless, generic Californian rooms offering up limp justifications for having thoroughly rubbished his family in print.
And just like that, like some fairy godmother had flicked her wand, the duchess pretty much vanished from public life.
The couples' US popularity went off a cliff, a situation best summed up by one Newsweek headline – "The More Prince Harry and Meghan Markle Say, the Less Americans Like Them". While their numbers have improved a bit since then, things are far from being back where they were last year.
While the paps of California seemed to keep finding her – at lunch, having sushi with Aitch, hiking – Meghan has not done a single interview this year. The only two charity outings she has taken part in were photographed by her team and only revealed subsequently.
In February it was announced that longtime California senator Dianne Feinstein would retire at the end of her term. Despite years of talk that the duchess might have a hankering to throw herself into the ruck and maul of Washington, so far, nothing.
In May, after the coronation, there was excitable talk that the duchess was on the cusp of relaunching herself, with speculation that she might be about to get back into the blogging game or have some other Goop-esque digital business in the offing. Yet so far, nothing.
It is now more than 20 months since the Sussexes signed with Netflix and Meghan only has their 'docuseries' to her name. (A children's cartoon that the duchess was producing for the company was axed last year as part of a much broader sweep of cost-cutting that affected a number of the company's star hires). So far, nothing else.

While the world has gotten an eyeful of Harry in 2023 and of his various guises these days – Interview Harry, Book Harry, Chat show Harry, Courtroom Harry – Meghan's absence from the public sphere in any way, shape or form is pretty startling.
So how do we explain it?
Maybe the Duchess of Sussex is busy working on her plans for websites, political runs and a preservative-free line of moist towelettes.
Or maybe she just wants to stay at home, being a mum and making lemon cakes for son Archie, a flavour I cannot fathom would be the favourite of any four-year-old. Still, you get it – lots of baking organic biscuits and reading the kids books about gender-neutral turtles.
Or maybe Meghan has twigged that she needs to disappear from view for a bit? As former Vanity Fair editor Graydon Carter has said this week of the couple, "if you're out there too much, the public has a chance to get sick of you".
Another theory. Having signed on with uber-Hollywood agency WME, are a bunch of men in Zegna suits and with hair transplants cooking up some thrilling plans for a new, improved, more fuel-efficient 2023 Meghan?
For the time being, this reclusive version of the duchess stands in marked contrast to the woman who managed to catapult herself from sixth on the call sheet of a cable TV show to global mononym in less time than it took Fergie to open her tax bills.
And for now, Meghan is the Greta Garbo of the Gabriela Hearst set. 'For now' being the imperative part of that sentence.
What comes next? Don't worry, I'm sure we will all be able to stream it, buy it, watch it, read it, listen to it or apply it in gentle, circular motions to the face.
Daniela Elser is a royal expert and freelance writer with 15 years' experience who has written for some of Australia's best print and digital media brands.