Julia Fox has lifted the lid on her disturbing relationship with Kanye West, alleging he inundated her with demands and tried to control her.
Break Ups
Talk about a "Dark Fantasy."
In her memoir Down the Drain, out on Tuesday, actress Julia Fox details her disturbing relationship with Kanye West, which lasted less than two months in early 2022 but was a whirlwind of control that she calls a "sick, twisted game" for the rapper.
The Uncut Gems star, 33, writes that she met West — who she refers to only as "the artist" — when a friend asked if he could pass along her number to a "famous artist who's been asking about me", reports Page Six.
Soon enough, a text arrived "followed by dozens of phone calls."
Fox — who had recently gone through a bruising breakup with her ex-husband, pilot Peter Artemiev, the father of her 2-year-old-son, Valentino — writes that the pair chatted for hours although it was mostly one-sided: West dominated the conversation and Fox "mostly" just listened, "occasionally chiming in. When he does listen to me, he loves my ideas and thinks I'm really smart."
West, now 46, then invited Fox to spend New Year's Eve in Miami, which she initially declined — until he chartered a private jet for the actress and her pals.
The two finally met face-to-face at a club. Without saying a word, she writes, they hugged and West held her tight, "his hands scanning the folds of my body," as she began to kiss his neck.
"I know this is the beginning of something truly special," she remembers.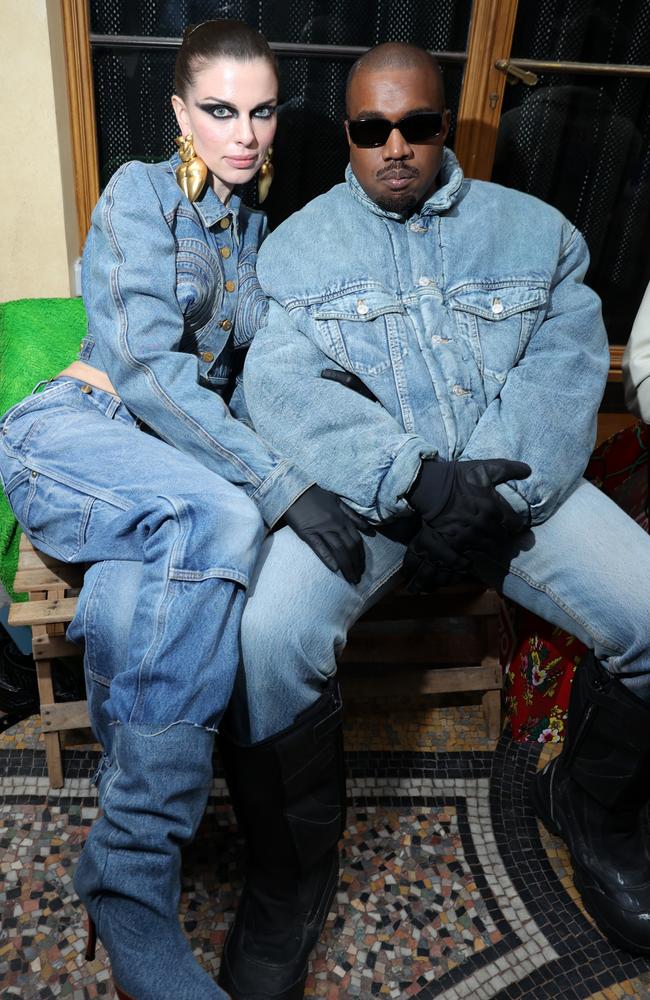 After attempting to talk — a futile task because the "music was pounding" — the Bound 2 performer led Fox out to a parking lot.
"The artist starts peeing on the wall and I quickly jump in front of him," she writes. "'You better not take any pictures!'" she yelled at bystanders.
"Once he zips his pants back up, he puts his arms around me and pulls me in close, kissing me passionately," she writes.
The pair then made their way to a party at a "famous rapper's house on Star Island" — rapper Rick Ross has a home on the exclusive enclave — where Fox began dancing until one of West's friends told her to cut it out.
The next day the couple went for dinner to Carbone in Miami, where West rearranged the tableware for an hour and bluntly asked her to be his girlfriend.
As he did, a photographer snapped "candid photos of us mid-sentence."
West asked, "How do you feel about taking our relationship public?" then prattled on about appointing a team of stylists for Fox, before agreeing to hire her friends Tammy and Liana
The next morning, Fox was awakened by a text from a Page Six reporter, who had photos from Carbone — making her wonder if West himself had leaked the images.
A few days later, the new couple met up again in New York for dinner at Carbone in the Village, where Fox received a text from her pal Tammy telling her to go to the bathroom. Inside were racks and racks of clothing, and the night turned into a movie montage with Fox trying on different outfits while a photographer snapped pictures — leaving her feeling like a "show monkey."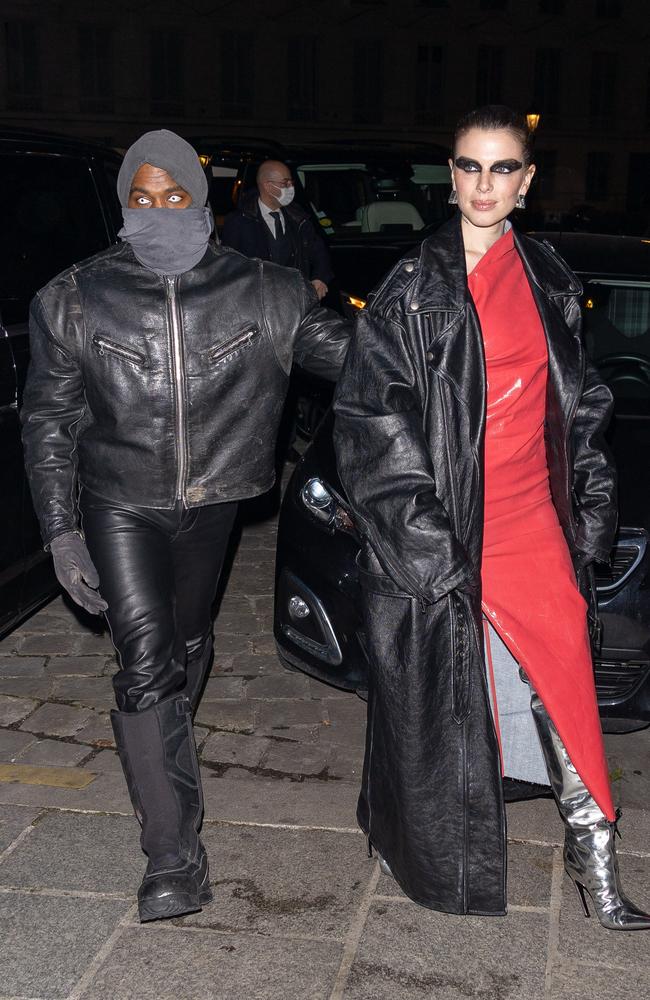 After dinner, they returned to West's hotel suite where even more clothes awaited, including a slinky top that Fox felt didn't fit right without a bra.
West immediately offered a remedy: "I'll get you a boob job if you want."
The following day the Grammy winner — by then home in Los Angeles — told Fox that he had sent the photos, including shots of them making out, over to Interview magazine and wanted her to write a paragraph about how they met.
"I feel like he's using me in some weird, twisted game," Fox writes. "It makes me feel dirty."
Meanwhile, Fox and her friends, including Tammy and Liana, received an NDA from West but Fox refused to sign it.
A week later, the couple arrived in Paris but the city of love was anything but, as West began listing things about Fox that irked him, including her friends. The argument extended to a party at the home of "one of the most prolific artists of our time" until fashion designer Ric Owens' wife, Michèle Lamy, tells the two to knock it off and enjoy the evening.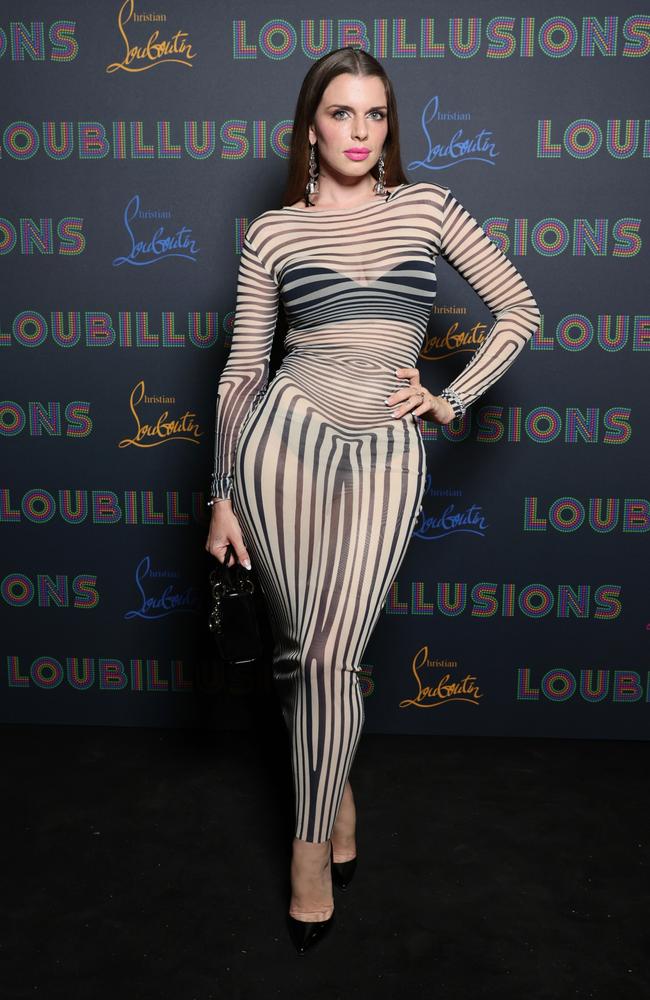 Days later, back in New York, Fox is informed that West is taking a month-long phone break but will attend her upcoming birthday party.
She was already at the East Village bistro Lucien for the bash when she got called to a hotel on the other side of Manhattan. There, she was met by her stylist pals and racks of clothes that had been pre-approved by West — who eventually made a grand entrance with five Hermès boxes containing Birkin bags for Fox and her crew.
"My friends are ecstatic, but I can't shake off the feeling that this is more of a farewell gesture than a birthday present," Fox writes, noting that West made the group re-create the reveal moment several more times for a photographer.
"We do as we're told and awkwardly throw our arms up and scream for joy as he stands off in the background, looking on with pride," she writes. "As we pose like puppets, I question his true intentions, feeling that this grand gesture is nothing more than a publicity stunt."
The should-have-been festive evening ended badly, with West ignoring Fox at a club.
The next morning she texted him that she was ready to break up.
"If you loved me, you would support me," West allegedly wrote back, before calling and telling her he had spoken to his ex-wife, Kim Kardashian, about Fox.
"'I didn't know you were a drug addict,'" West complained — infuriating Fox, who reminded him that she had told him she previously had struggled with drugs but he hadn't listened.
Not long after, Fox writes, she was hit with a barrage of texts and calls from West about the unsigned NDA.
"I can't be friends with you if you don't sign it," he warned.
Replied Fox: "I'll live."
This article originally appeared in Page Six and was reproduced with permission.