dwin Castro won $3 billion in the Powerball earlier this year and people have a lot of opinions about how he's spending the money.
The richest Powerball winner in US history has splashed out on a huge, $73 million mansion in Los Angeles, as the latest in a string of eye-watering property purchases.
Edwin Castro, 31, scooped up $3.2 billion ($US2.04 billion) in a California lottery last year and became an overnight billionaire, adding $1.6 billion ($US997.6 million) to his account after coming forward to collect the lump sum payment.
He has since invested in real estate, buying two multimillion-dollar mansions in California in just one month — a $40 million ($US25.5 million) estate in the Hollywood Hills, shortly followed by a $6.2 million ($US4 million) mansion with views of the San Gabriel Mountains.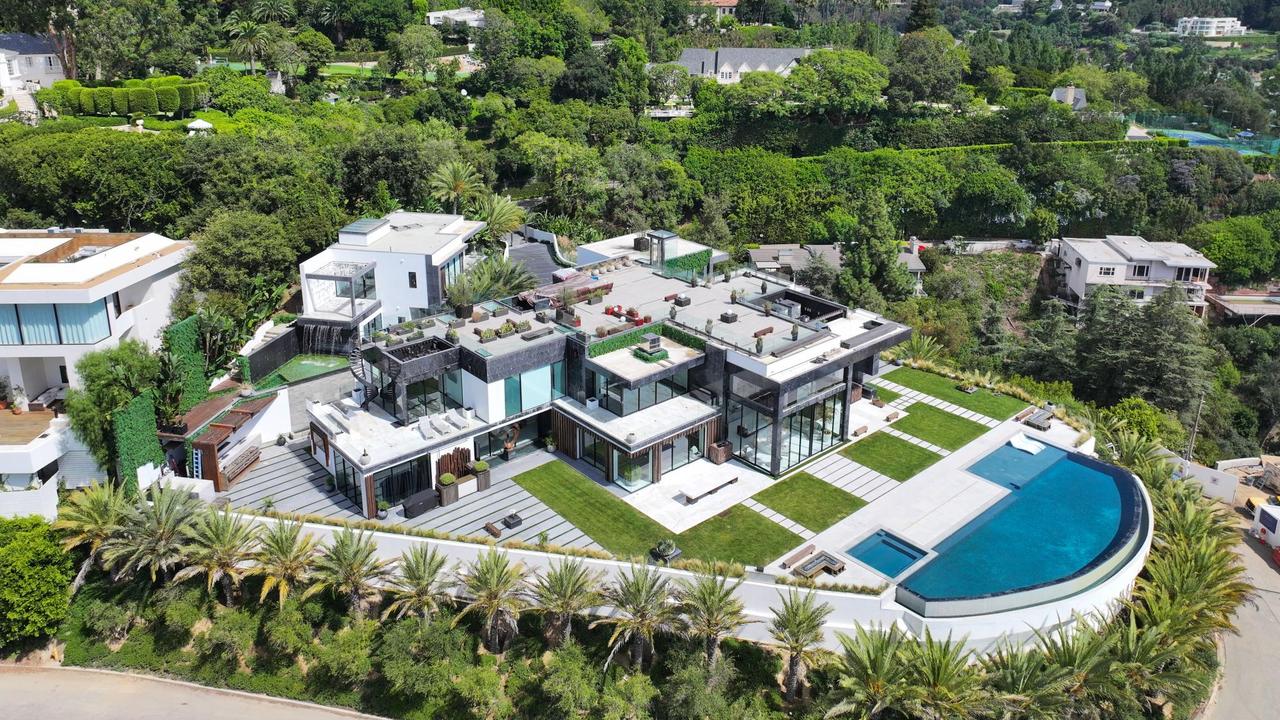 Now, Mr Castro has splurged on his most expensive property yet, adding a $73 million (US$47 million) mansion in Bel Air to the mix.
The new home, set on a 4700-square-metre block, has seven bedrooms and 11 bathrooms.
It also boasts almost unimaginable luxuries including DJ turntables that rise up from the ground, a champagne tasting room, a wine cellar, a suspended glass walkway, a theatre and an infinity pool overlooking LA.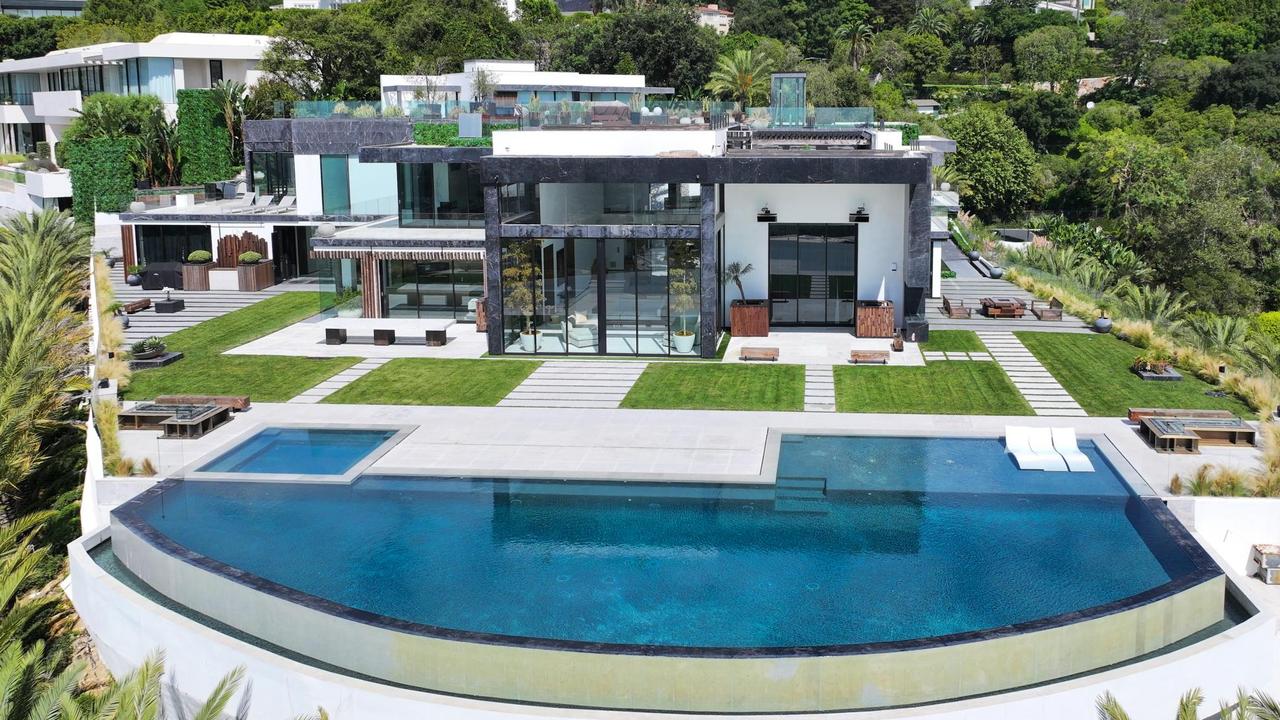 But financial planners have criticised Mr Castro's lavish spending, classing the three homes — as well as a vintage Porsche 911 he's been seen driving to and from the bank — as "terrible" purchases.
Financial advisers typically recommend that winners collect their large lottery payouts though annual payments, rather than the lump sump Mr Castro sprung for.
Financial advisers also recommend that lottery winners or anyone else coming into a large amount of wealth consult with a financial planner, tax lawyer or other expert to create a plan, according to Fortune.
"Don't make any visible life changes. Don't quit your job, don't go out and buy a Ferrari, don't buy a mansion," Emily Irwin, managing director of advice and planning at Wells Fargo's investing and wealth management division, told the publication.
"Maybe you have student loans you want to pay off, that makes sense. But try to avoid that mega-purchase."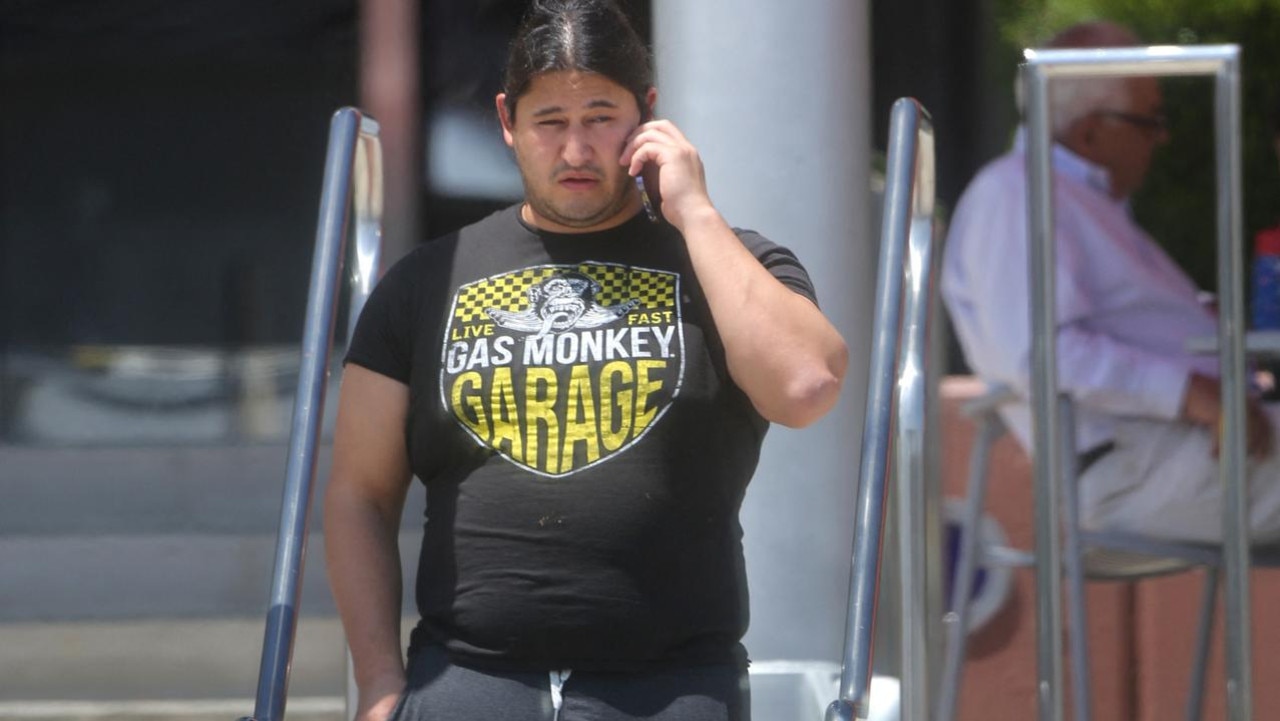 Even the average Joe has opinions about Mr Castro's spending. The comment section on an Instagram post about Mr Castro's new mansion was filled with people sharing their five cents' worth.
"He's gonna go broke ASAP," one person seethed.
"This guy will be broke in less than 5 years," another concurred.
As a reminder, though the home is clearly extravagant, it only cost 2.5 per cent of Mr Castro's total lottery winnings.
Other commenters had a friendlier response to the news.
"Heck yea enjoy your life bro!" one fan cheered.
"Bro that's fire. Just imagine he could grab a couple properties around the city and multiply that bread," noted another.