Justin Bieber found himself in hot water after he shared a post in support of Israel that featured a photo that left fans in uproar.
Justin Bieber is facing backlash after he shared and subsequently deleted a message in support of Israel on Instagram.
On Wednesday, the singer shared a post from the account "Churchome" to his Instagram Story, which showed a ruined, bombed city with the words "Praying for Israel".
However, as fans were quick to point out, it wasn't Israel in the photo - it was the Gaza strip: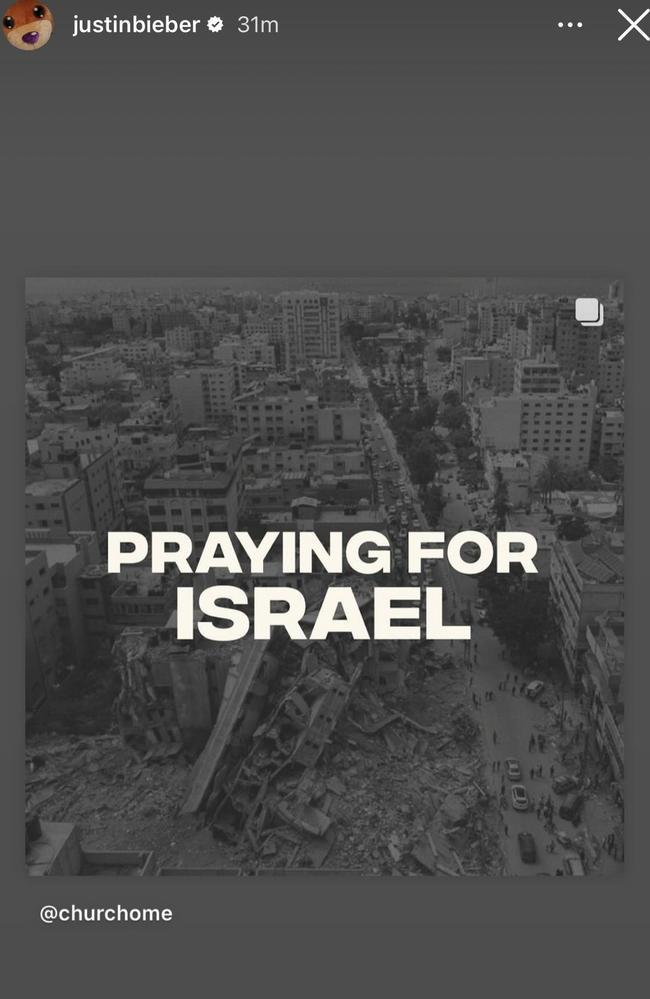 Residential buildings, markets and mosques in Gaza have been destroyed in retaliation for the attack launched by Hamas terrorists on Israel's territories over the weekend.

The attacks from both sides are ongoing, and have sparked international outrage after reports that hundreds of civilians have been caught in the crossfire.


After realising his mistake, the pop star deleted the post and reshared the message with the same wording but this time with no background.
However, sadly for the star, his mistake quickly made its way onto X where thousands of fans shared their anger and frustration.
One tweeted: "Justin Bieber posting "praying for israel" using a picture of a destroyed gaza is actually insane."
"This just shows that most celebrities literally have NO idea what they're supporting/posting/talking about," wrote another X user.
It comes after US model Gigi Hadid shared her own thoughts on the heartbreaking conflict.
The 28-year-old has been a longtime advocate for the 'Free Palestine' movement alongside her sister Bella Hadid.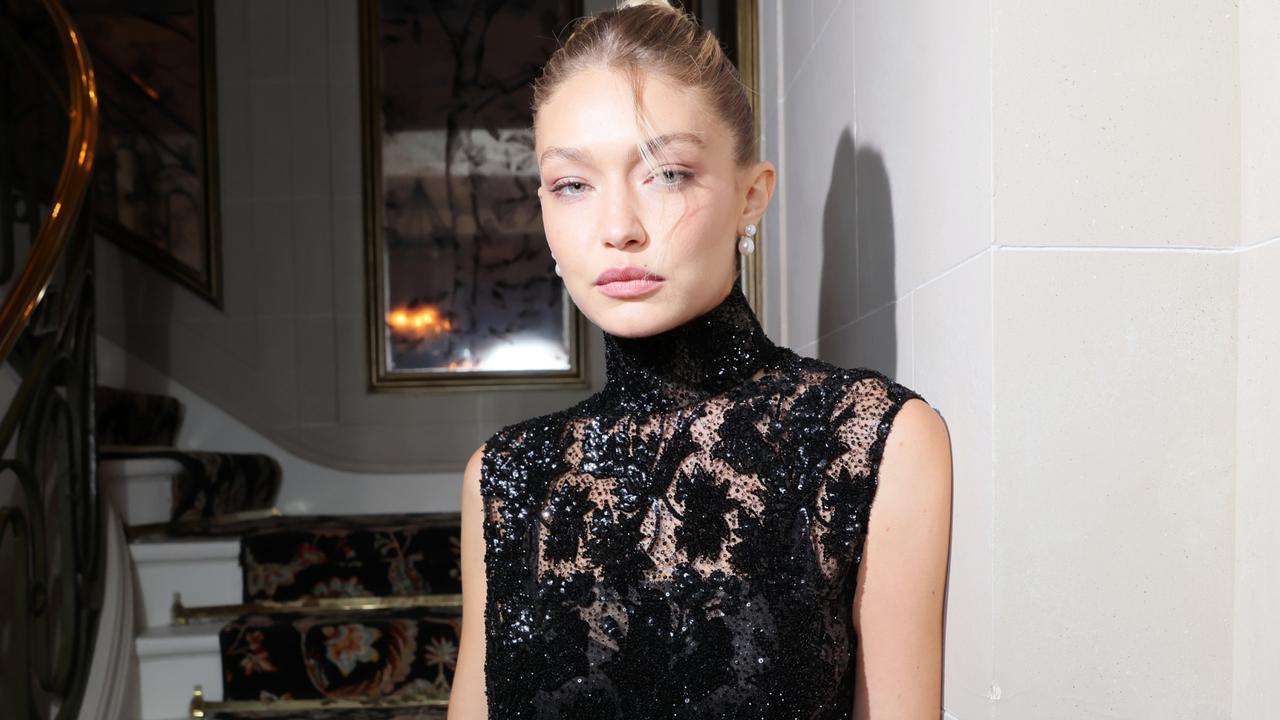 Their father, multi-millionaire real estate developer Mohamed Hadid, is originally from Palestine.
In a lengthy statement on Instagram, Hadid described the ongoing devastation in the region as an "unjustifiable tragedy", throwing her support behind Palestine's struggle while also condemning the violence that had arisen as a result of the attacks.
As of Wednesday the death toll since the violence began at the weekend had risen to more than 3000.
Meanwhile, there were also dramatic scenes outside the Sydney Opera House on Monday night as people gathered to protest against Israel and the outbreak of conflict.