Hundreds of people in Kyiv have paid their respects to one of Ukraine's most celebrated fighter pilots, who was killed in a mid-air crash last week.
Capt Andrii Pilshchykov, who flew under the call-sign "Juice", and two other pilots died when two L-39 training planes collided in northern Ukraine.
Pilshchykov, 30, won fame for dogfights over Kyiv during the early phase of Russia's full-scale invasion.
He served in the 40th tactical aviation brigade.
The brigade's members came to be known collectively as the "Ghost of Kyiv".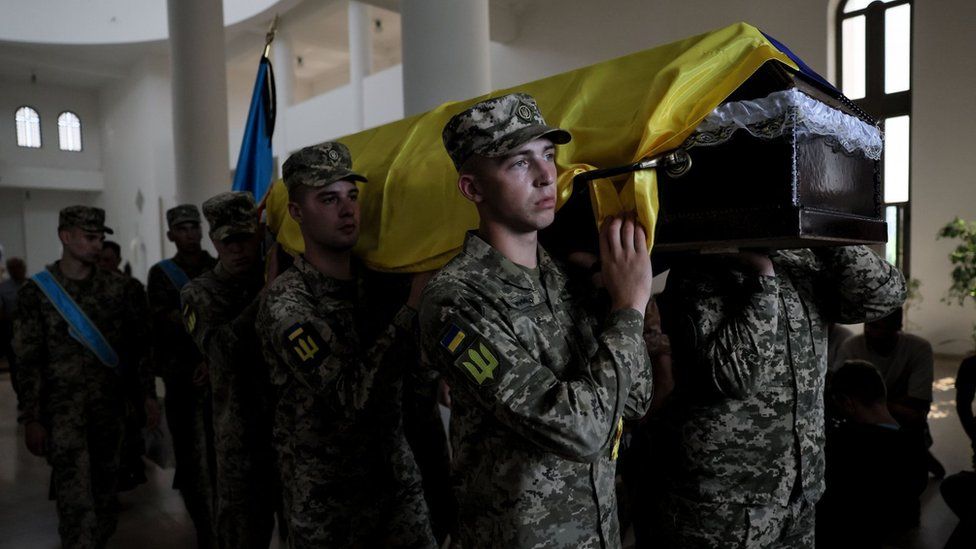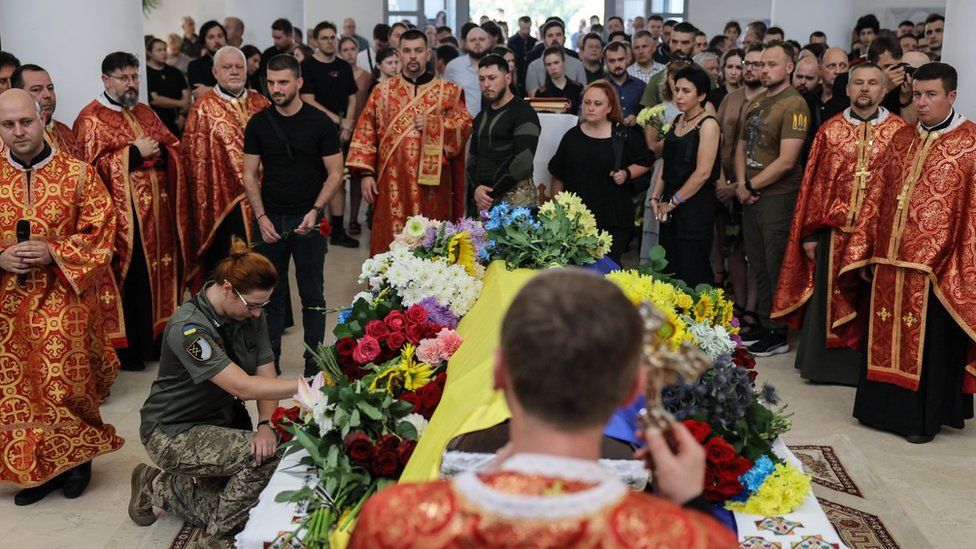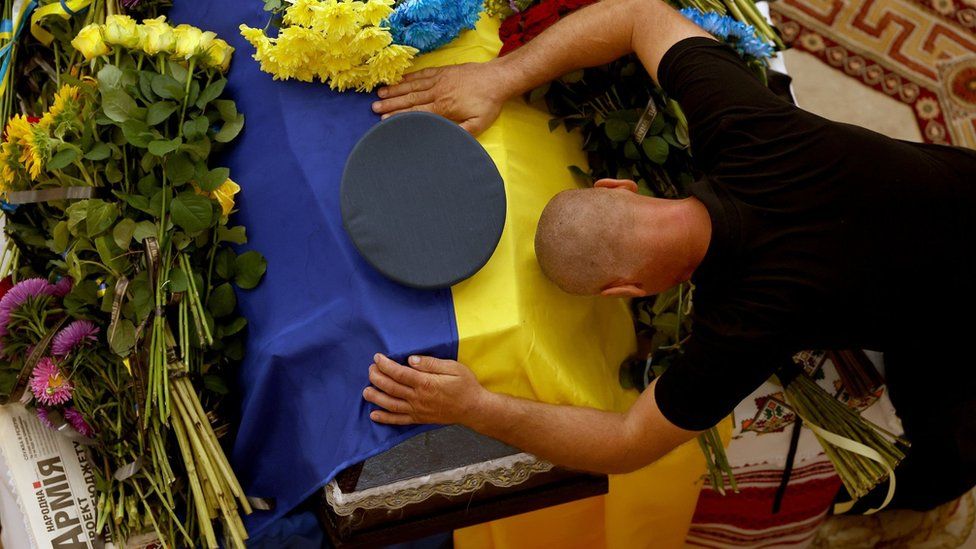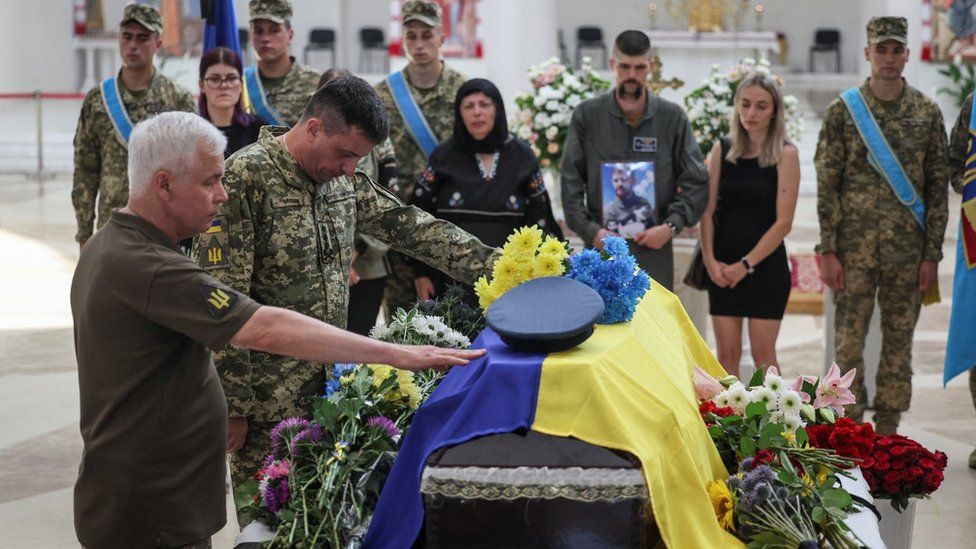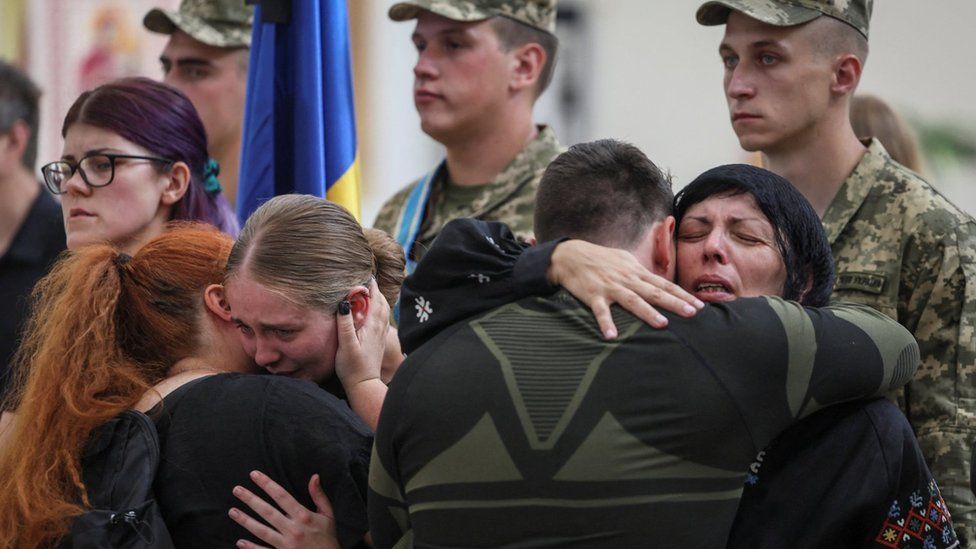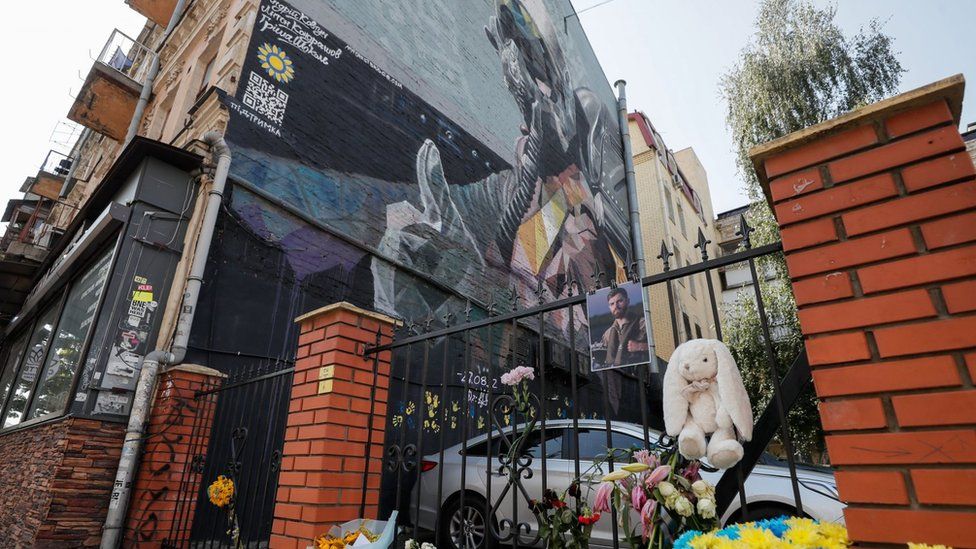 Last year, as Russia launched hundreds of cruise missiles and drones at Ukraine, Pilshchykov spoke to the BBC about the pressure he felt as a pilot tasked with trying to intercept deadly weapons before they struck.
"Intercepting the cruise missiles, your mission is to save the lives on the ground, to save the city. If you are not able, it's a terrible feeling that somebody will die. Somebody will die in minutes and you didn't prevent that," he said.