1 week before
September 18, 2023 at 03:53
Author:
Editors Desk
Source: Financial Times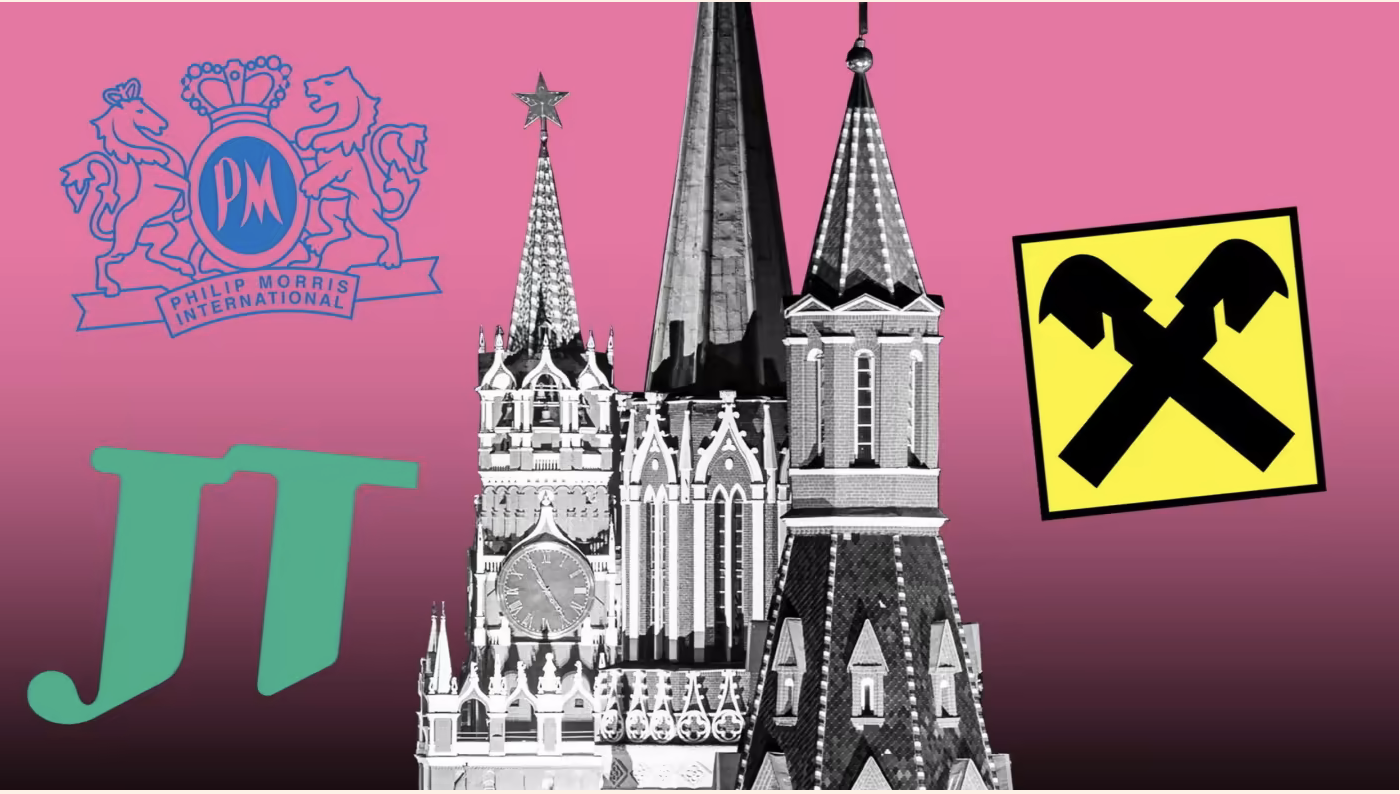 Western companies that have continued to operate in Russia since Moscow's full-scale invasion of Ukraine have generated billions of dollars in profits, but the Kremlin has blocked them from accessing the cash in an effort to turn the screw on "unfriendly" nations.

Groups from such countries accounted for $18bn of the $20bn in Russian profits that overseas companies reported for 2022 alone, according to figures compiled by the Kyiv School of Economics, and $199bn of their $217bn in Russian gross revenue.

"The figures may have grown considerably since then, although it is not possible to assess exactly how much since most international businesses operating in Russia only disclose their local results annually," said KSE deputy development director Andrii Onopriienko, who compiled the data.

Local earnings of companies from BP to Citigroup have been locked in Russia since the imposition last year of a dividend payout ban on businesses from "unfriendly" countries including the US, UK and all EU members. While such transactions can be approved under exceptional circumstances, few withdrawal permits have been issued.

"Tens of billions in dollar terms are stuck in Russia," said the chief executive of one large company domiciled in a country not designated as unfriendly. "And there is no way to get them out."

The size of the revenues and profits reflects not only the enduring importance of western companies to the Russian economy but also the dilemma such businesses face over what to do with their operations in the ostracised nation.






Many foreign businesses have been trying to sell their Russian subsidiaries but any deal requires Moscow's approval and is subject to steep price discounts. In recent days British American Tobacco and Swedish truckmaker Volvo have announced agreements to transfer their assets in the country to local owners.

Among companies of "unfriendly" origin that remain active in Russia, Austrian bank Raiffeisen reported the biggest 2022 earnings in the country at $2bn, according to the KSE data.

US groups Philip Morris and PepsiCo earned $775mn and $718mn, respectively. Swedish truckmaker Scania's $621mn Russian profit in 2022 made it the top earner among companies that have since withdrawn from the country.

Although Raiffeisen, the largest western lender operating in Russia, has said it "does not have access" to its profits in the country, it has not written off the value of the business.

Philip Morris declined to comment. PepsiCo and Scania did not respond to requests for comment.

US-based businesses generated the largest total profit of $4.9bn, the KSE numbers show, followed by German, Austrian and Swiss companies with $2.4bn, $1.9bn and $1bn, respectively.

Read More (...)
Keywords