Nine people were killed, seven hospitalized with injuries with three in critical condition and four in stable condition in a shooting Saturday at an outdoor outlet mall in Texas on Saturday, officials said.
The hospitalized victims ages range from 5 to 61 years old, officials said.
A shooter has been "neutralized," police said.
Multiple law enforcement agencies responded to the Allen Premium Outlets in Allen, a northern suburb of Dallas. The Allen Police Department earlier confirmed to ABC News they were responding to an active shooter incident at the mall.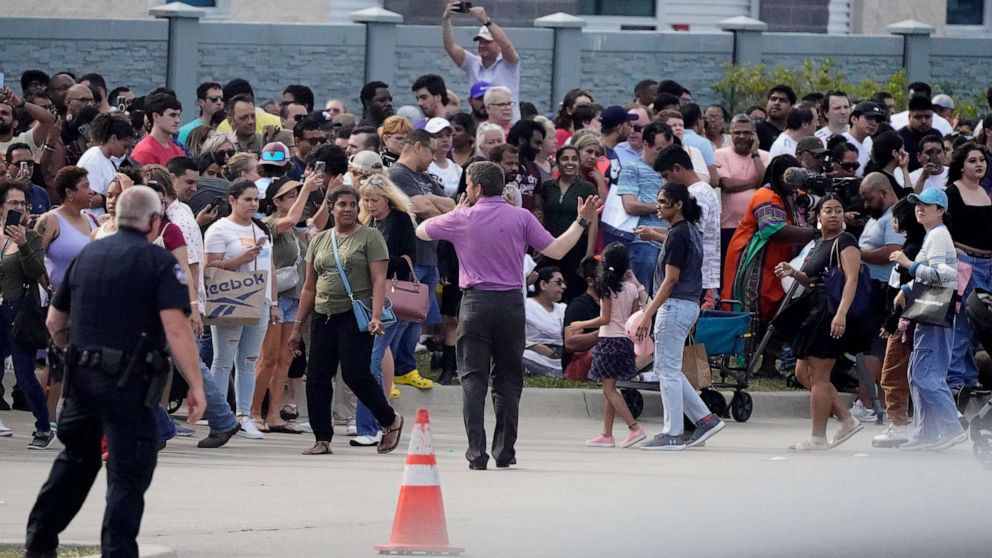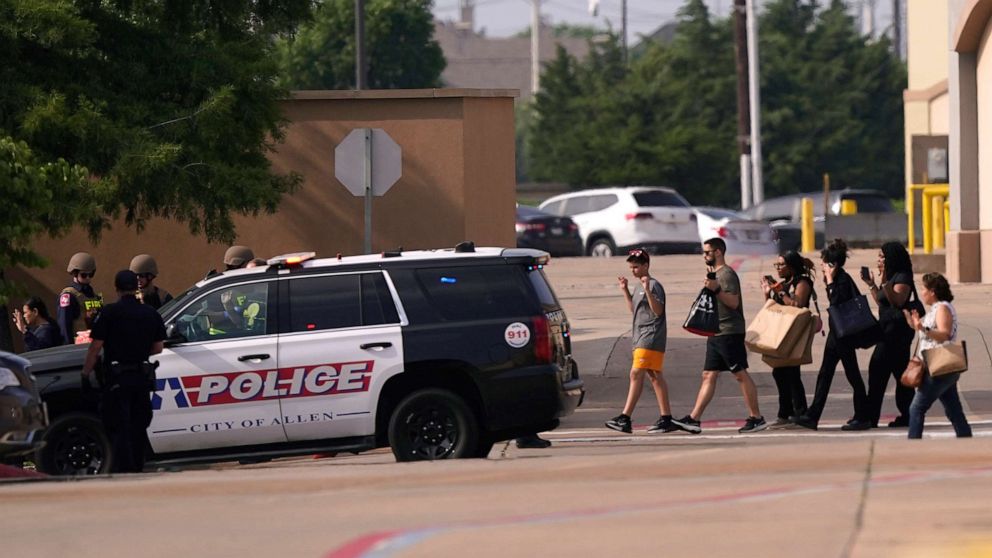 "This is a tragedy. People will be looking for answers," Allen Police Chief Brian Harvey confirmed during a press briefing . "We're sorry that those families are experiencing that loss."
MORE: 1 dead in Texas graduation party shooting, no arrests made
An officer who was at the outlet mall on an unrelated call responded to the shooting around 3:36 p.m., Harvey said.
"He heard gunshots, went to the gunshots engaged the suspect and neutralized the suspect," Harvey said.
The police chief said they believed the male shooter acted alone.
"We don't believe that there's another threat at this time," Harvey said.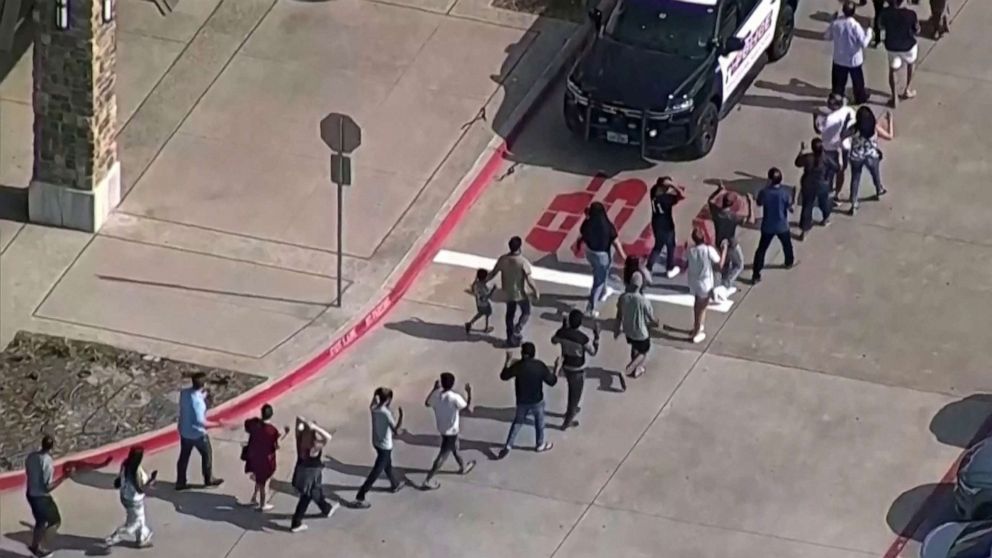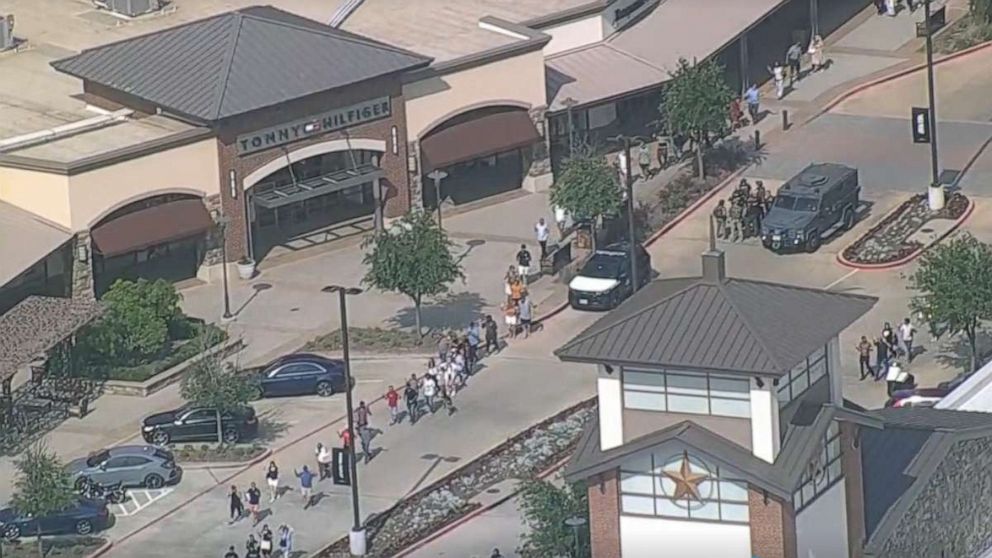 The FBI and the Bureau of Alcohol, Tobacco, Firearms and Explosives are on the scene, according to spokespeople for the agencies.
Police have set up reunification areas.
President Joe Biden has been briefed on the shooting, according to a White House official.
"The White House is closely monitoring the situation and is in touch with law enforcement and local officials to offer support," the official said.
Texas Gov. Greg Abbott issued a statement in response to a shooting at the mall, saying he has offered "the full support of the State of Texas to local officials to ensure all needed assistance and resources are swiftly deployed, including DPS officers, Texas Rangers, and investigative resources."
"Our hearts are with the people of Allen, Texas tonight during this unspeakable tragedy," Abbott said.
Texas Sen. Ted Cruz said that he and his wife were praying for the families of the shooting and has been in contact with local officials.
"I have offered whatever support is needed to do justice and help those in need. Thank you to the incredible law enforcement who put a stop to the monster who committed this act of evil," he tweeted.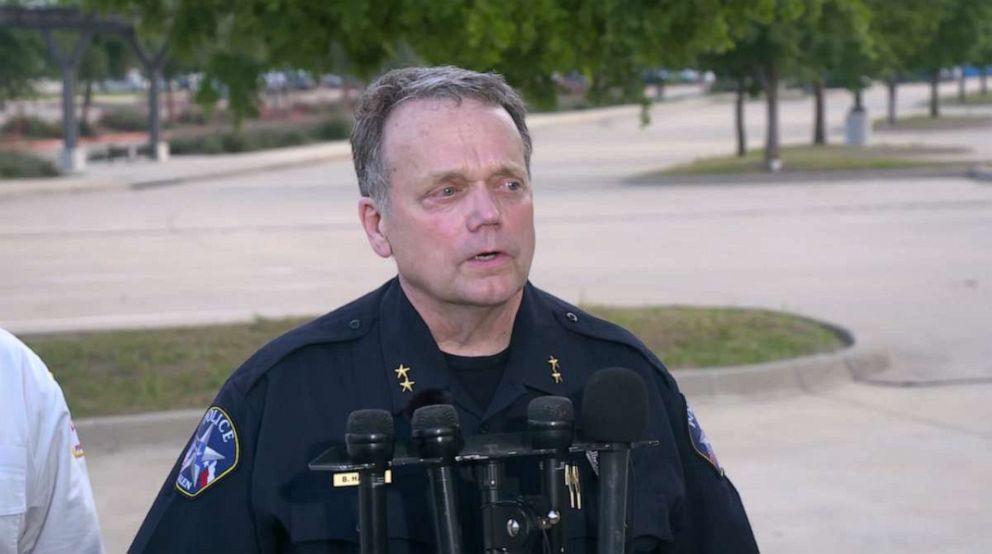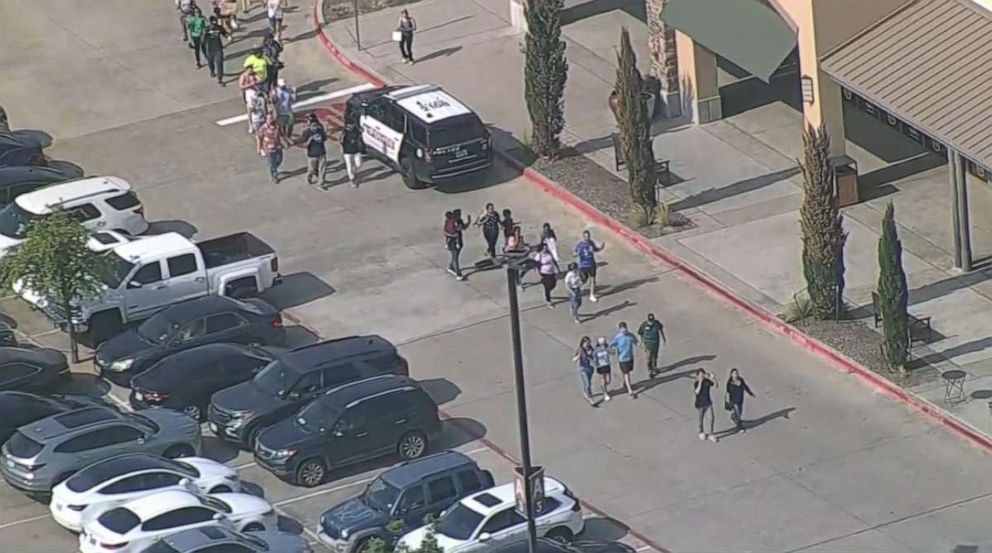 MORE: Texas mass shooting suspect found hiding in closet, his partner also taken into custody: Police
Police have asked residents to avoid the area amid the investigation.
Aerial footage from the scene showed shoppers being evacuated from the stores, many with their arms raised in the air.
WFAA interviewed witness Cole Korchek who was shopping at the Allen Premium Outlets with his mother, and he says he heard what sounded like 10 pops and dismissed it as construction work until another 10-15 pops were heard. That is when he looked outside the front of the store and saw "a guy dressed in all black" wearing a vest and "shooting at people" with an assault rifle. He then ran and helped customers in the store to the back.
Jaynal Pervez told reporters at the scene that his daughter works at the mall and texted him and her mother that there was a shooting and she's "surrounded by the police."
"She said, 'Daddy, I love you,'" Pervez said.
"This is not what a typical Saturday one would expect living in places like in Allen," he added.
ABC News' Izzy Alvarez contributed to this report.
This is a developing story. Please check back for updates.