Beckham's former personal assistant claimed she had an affair with the soccer star in 2004.
Rebecca Loos, the woman who claimed to have had an affair with David Beckham in 2004 has had a recent surge in social media followers.
Her follower boom came after their alleged affair was brought up in the recent Netflix docuseries about the famous soccer player.
In Beckham, the soccer star and his wife Victoria speak in more detail than ever before about the alleged affair which made headlines in 2004.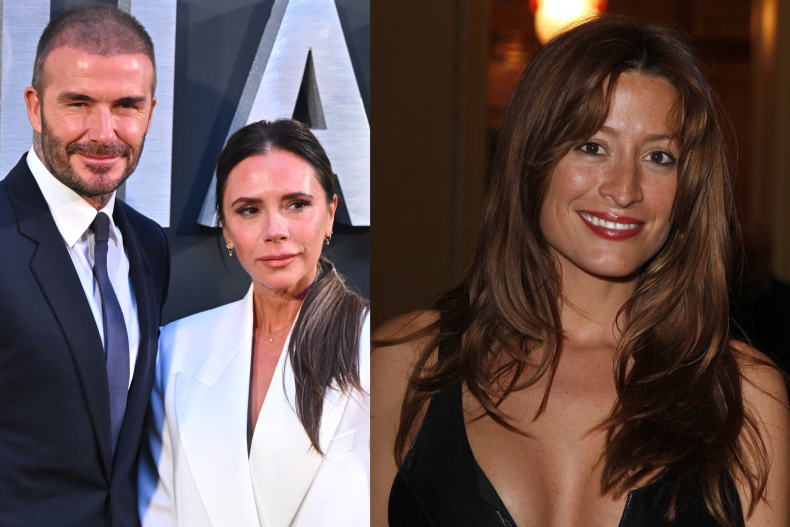 Loos claimed at the time that she had an affair with Beckham while working for him as his personal assistant when he played for Real Madrid.
Victoria Beckham described that period as "the most unhappy I have ever been," and that it was the "hardest period" in the A-listers' marriage.
"Here's the thing, we were against each other, if I'm being completely honest. Up until Madrid, sometimes it felt like us against everybody else. But we were together, we were connected, we had each other," she said.
"But when we were in Spain, it didn't really feel like we had each other either. And that's sad. I can't even begin to tell you how hard it was. And how it affected me."
Loos gained more than 7,000 new Instagram followers, the vast majority of which came after the Beckham docuseries landed on Netflix on October 4, according to analytics company, Social Blade.
She now has more than 28,700 followers on Instagram where she broke her silence after the docuseries went on air.
Trolls inundated her Instagram comments about the alleged affair, with one writing, "Nowhere have I seen an admittance that the story was true."
Loos 'liked' a comment defending her and added a praying hands emoji. The comment read, "If it wasn't true then they would have sued for defamation."
"When I first moved to Spain, it was difficult because I had been part of a club and a family for my whole career, from the age of 15 to when I was 27. I get sold overnight, the next minute I'm in a city, I don't speak the language. More importantly, I didn't have my family," he said in the Netflix series.
"Every time that we woke up we felt there was something else... we both felt at the time that we were not losing each other but drowning."
Beckham then spoke about how his marriage with Victoria survived.
"I don't know how we got through it, in all honestly. Victoria is everything to me, to see her hurt was incredibly difficult, but we're fighters and at that time we needed to fight for each other, we needed to fight for our family," he said.
"And what we had was worth fighting for. There were some days that I would wake up and think, 'How am I going to go to work? How am I going to walk onto that training pitch? How am I going to look as if nothing's wrong?' I felt physically sick every day when I opened my eyes."