A damning two-word assessment of the Sussexes is just the latest bad news for the couple as they struggle to save their American dream.
COMMENT
If we were going to write an ABC of the royal family it would start a bit like this.
A is Ascot, B is for Bollinger, a splendid drop, C is for Charles and the Carolean age, D is for Diana, the huntress who rattled the monarchy to its foundation, E is for the woman who made history and Paddington chuckle and F is for … flop.
For the last couple of weeks, probably the biggest story in the royal world has been the precipitous turn for the worse in the professional fortunes of Harry and Meghan, the Duke and Duchess of Sussex.
After years of big announcements about deals filled with zeros that would supposedly see the couple churn out reams of content that would entertain and inform and heal the sick, reality has come calling.
And reality is not happy. Not happy that their ideas were several football fields past ludicrous into bonkers territory and not happy that their attitude towards hard work would seem to be about as enthusiastic as Princess Anne's towards vajazzling.
Which brings us to that F word.
Just when you think things are bad for Montecito's most famous titled emigrèes, well, up pops worse. Because now, Harry and Meghan have been labelled by both leading business and entertainment publications as "flops".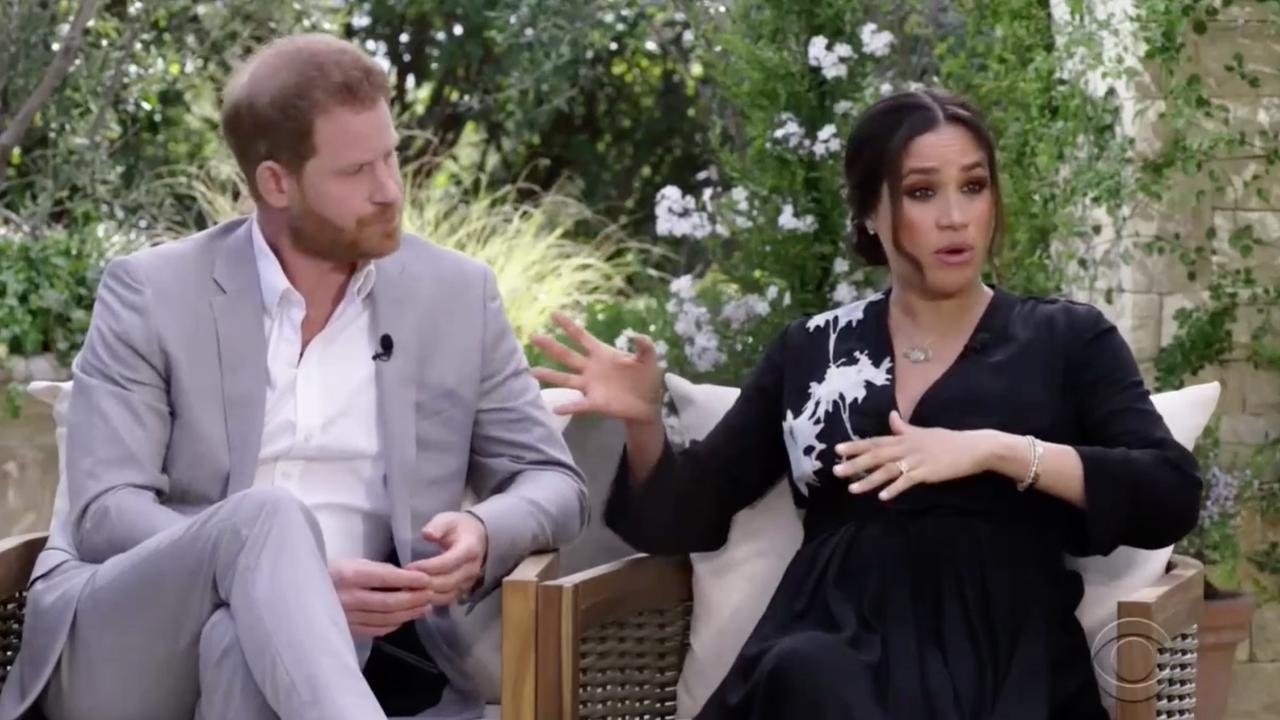 First on the scene was the Wall Street Journal (taking a break from finding good things to say about Ron DeSantis and his pathetic peddling of anti-immigrant and trans muck) with a lengthy deep-dive into their downfall titled Harry and Meghan Produce a Hollywood Flop: Themselves.
Next came Rolling Stone, which put out a piece earlier this week headed Meghan Markle and Prince Harry Are in Their Flop Era.
Also of late, we've had high-profile Spotify exec Bill Simmons, who called them "f**king grifters" and Hollywood talent agency chief Jeremy Zimmer who told a global advertising conference: "Turns out Meghan Markle was not a great audio talent, or necessarily any kind of talent. And, you know, just because you're famous doesn't make you great at something".
It's impossible right now to escape the sense that Hollywood (and Wall Street) may have turned on the couple's lacklustre if not just lacking output.
Maybe there is a certain Newtonian dimension to all this – what goes up must come down.
Or maybe what is happening is more of an emperor's new clothes situation.
For years, the Sussexes have been earnestly banging on about how they are going to, any minute now, start producing podcasts, TV shows and documentaries that would constitute the application of Mother Teresa-like caring to the streaming model.
Out Harry and Meghan would go, I assumed, to front shows where they would highlight the world's travails before hugging as many Third-Worlders who would hold still for the cameras.
It might have been uncomfortable, there might have been more than a hint of the exploitative – nothing like stars travelling to Africa to prove they are caring bonafides by briefly co-opting the suffering of others – but it would have been something.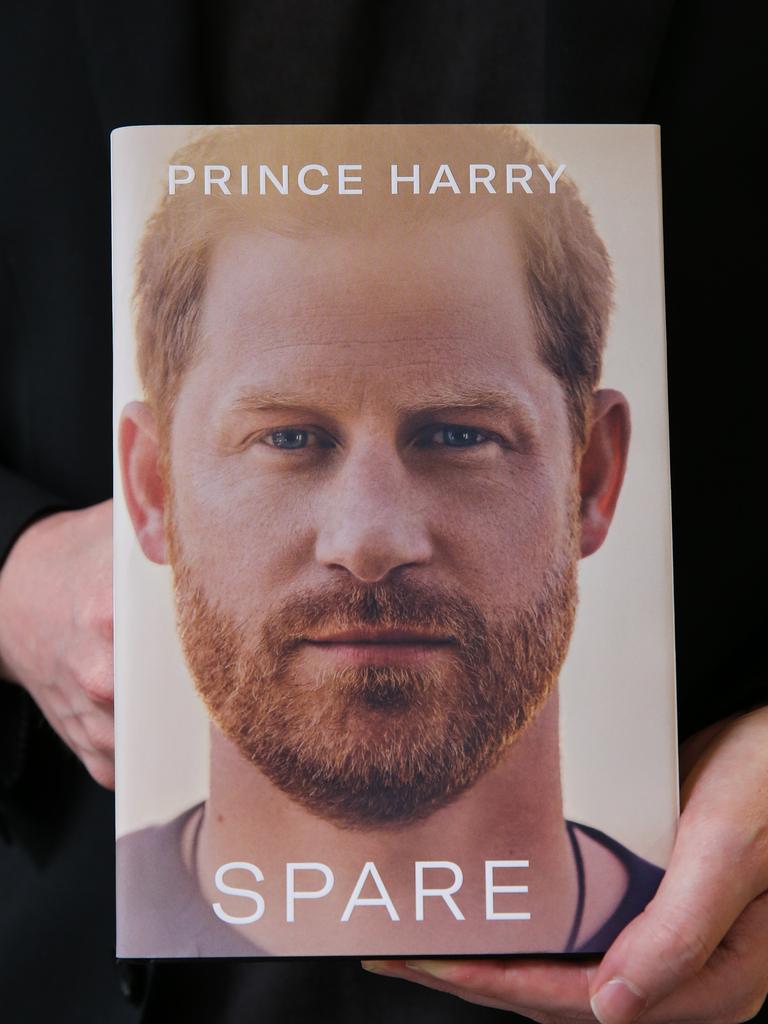 Illness, wars and causes overlooked would have been, I figured, highlighted. Money probably would have flowed and I reckon it would have been what Diana, Princess of Wales would be doing if fate hadn't cruelly intervened.
But no, instead, the Sussexes have proven to be an exercise in sound bites and family fury signifying nothing.
The glaring problem that has become apparent is that they have little to say – and what they do have reads like a draft Saturday Night Live sketch deemed too stupid: Harry interviewing Putin about his childhood emotional boo-boos; Meghan helming a retelling of Miss Havisham's story that would "recast the lonely spinster as a strong woman living in a patriarchal society".
The trap that they and Netflix and Spotify all fell into was assuming that the otherworldly magic of their royal status was immutable and would not evaporate with time; that their royal status would keep people glued and streaming. That they would not slip from can't-look-away cultural supernovas to predictable figures that fail to really hold the public's attention or respect.
What I'm also guessing that no one at the streaming companies reckoned with is that the Sussexes would also be giving their story away to others, reciting again and again essentially the same tale like the boy and girl who cried wolfish royal family on repeat.
What was not priced into the Great Sussex Deals of 2020 was the diminishing returns of the Sussexes spending nearly two years beating the same anti-palace drum.
How the duke and duchess right this currently-taking-on-a-hell-of-a-lot-of-water ship remains to be seen.
There appear to have been some efforts to put out some positive news, with Page Sixreporting that Aitch is "making plans to return to Africa solo for a new Netflix documentary".
Meanwhile, the Daily Mail's Alison Boshoff has reported it's "expected" that the duchess will take on "a string of commercial endorsements in fields meaningful to her, such as food, wellness, fashion and therapy".
The question of which brands would happily pay the skads of cash required to secure the duchess' "talents" is a big one.
Polling done in late May by Newsweek found that 39 per cent of Americans had a favourable view of her, with 34 per cent having an unfavourable one.
Would those sorts of numbers translate into enough people willing to part with their money for a piece of Brand Meghan?
In a case of very convenient timing, Harry and Meghan were recently caught by a paparazzo looking as happy as linen-loving clams and holding hands. A more cynical mind might find such a touching moment caught on camera at such an opportune moment worthy of a sardonic eyebrow raise.

As Page Six reported back in March, "After having stayed largely quiet in the Santa Barbara area for nearly three years, Harry and Meghan seem to be playing the Hollywood game".
But bigger picture time – would a couple of hours of Harry trying to hug elephants for the cameras really take them back to even close to 2021 post-Oprah levels of support? Unless he somehow manages to single-handedly save the entire pachyderm genus from poachers, I'm not sure anyone will actually care – or watch – that much.
Likewise, Meghan and her much-vaunted Goop-esque empire that is always meant to be in the offing.
There are nearly as many A-listers (and B and C-listers) trying to set themselves up as shamans of the throw rug set as there are big names slyly sucking up Ozempic.
For this to work as a business proposition, the duchess will need to find some serious point of difference or way to distinguish herself from every other famous gal trying to sell $142 soy candles and face serums that cost as much as your quarterly power bill.
There is also the fact that Gwyneth Paltrow's Goop works because customers are buying into "GP" as she is known to shoppers/acolytes/fans. (How do I know? Um, look over there, it's Princess Michael of Kent!)
Outside of Meghan's zealous "squad", will consumers be eager to part ways with vast reams of cash to similarly buy into a lighting rod figure?
The choices that she and Harry have made over the last two years have meant that they cannot really be any sort of mainstream, selling-stuff-in-Target brand.
Their names are now associated with anger and family hurts, with toxicity and also with difficult (but at times important) questions about race and the media.
They have made themselves too freighted, too complicated, too political for, say, some deep-pocketed cosmetics label to want to hire. Maybe they see all of this as the right thing morally, but as commercial prospects, they may well have taken a serious hit.
If nothing else works, if no new projects come up quick stick, then at least there is an entire genre of TV built on down-on-their-uppers former names and transforming them into bingeable gold.
The Real HRHs of Montecito anyone?
Daniela Elser is a writer, editor and a royal commentator with more than 15 years' experience working with a number of Australia's leading media titles.