Billionaire Jeff Bezos and his fiancee Lauren Sanchez have left the internet in a state of shock thanks to a very intense photo shoot.
COMMENT
Billionaire Jeff Bezos and his fiancee Lauren Sanchez have left the internet in a state of shock thanks to a very intense couple's photo shoot the pair did for Vogue.
The US publication posted a steamy photo of the power couple on Instagram, with Sanchez's arms lovingly wrapped around Bezos, who is wearing a cowboy hat. The engaged pair is snapped embracing inside the Amazon founder's yellow truck, with the western-themed photo shoot taking place on his ranch.
The moment was captured by famed photographer Annie Leibovitz for the fashion magazine's December issue.


Bezos, 59, looks like he is cosplaying as country musician Blake Shelton, while Sanchez, 53, is staring at the camera with the kind of intensity that could be described as similar to when you spy the last bit of crackling left on your mum's roast pork.
Meanwhile, Bezos' bulging arm muscles are on full display.
Usually when a couple does a shoot with Vogue they look super chic, but in this case it looks like the pair has binged too much Yellowstone.


The internet was left shell-shocked by the image.
There were plenty of people complaining that no one wanted to see this kind of content in the first place, and others suggested perhaps the image was a parody. But no, it is authentic.
"I would like to un-see this picture," someone demanded.
"I've never been more uncomfortable with a photo," another social media user declared.
"Why do they look like background actors in a telenovela?" another asked.

Bezos and Sanchez began dating in 2019 when the billionaire was still married to Mackenzie Bezos, with whom he has one son, Preston Bezos.
Meanwhile, Sanchez was married to powerful Hollywood agent Patrick Whitesell, and the pair had been together for over a decade and share two children.
The two divorced their respected partners and are now doing Vogue cover spreads together.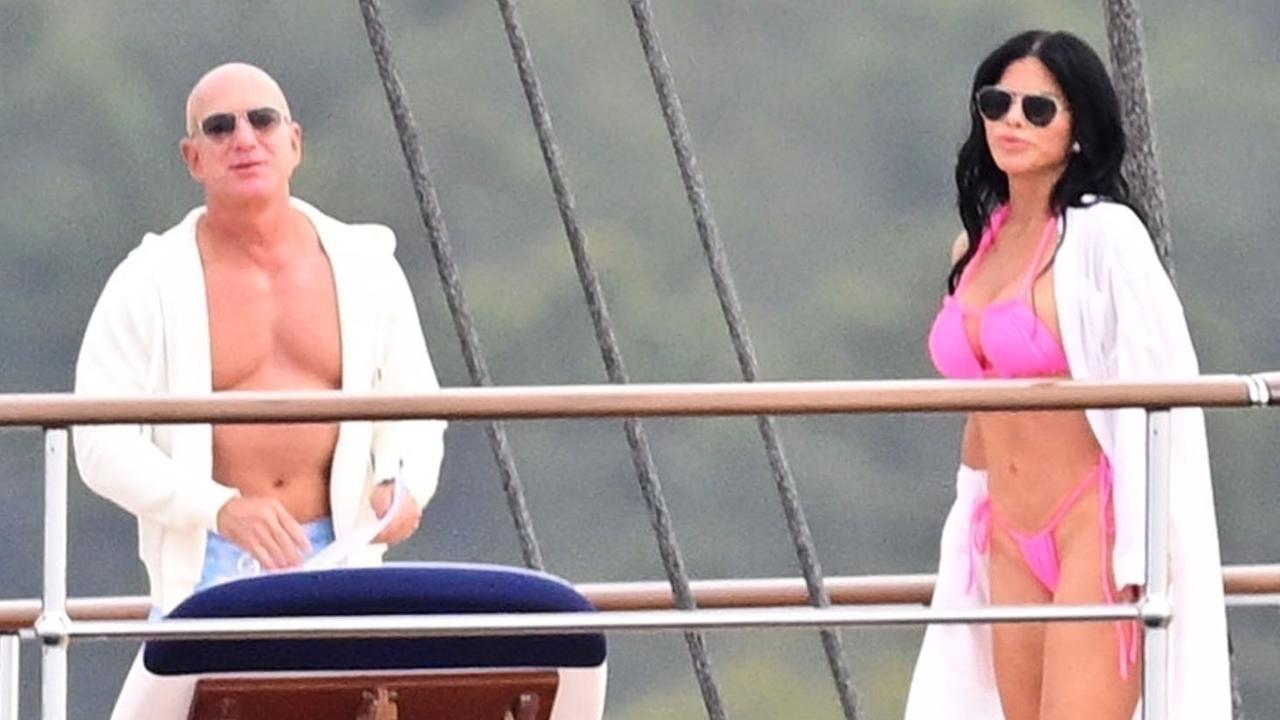 They sat down for an interview and it was amazing, but a highlight includes Sanchez getting into the margaritas at 2pm to the amusement of Bezos.
There's also Sanchez telling Vogue that she "blacked out a bit" when Bezos proposed with an enormous pink diamond ring aboard his $500 million yacht and the former CEO shares how she makes him a better person.
There's also lots about the former TV anchor enjoying flying helicopters , because, of course, she does.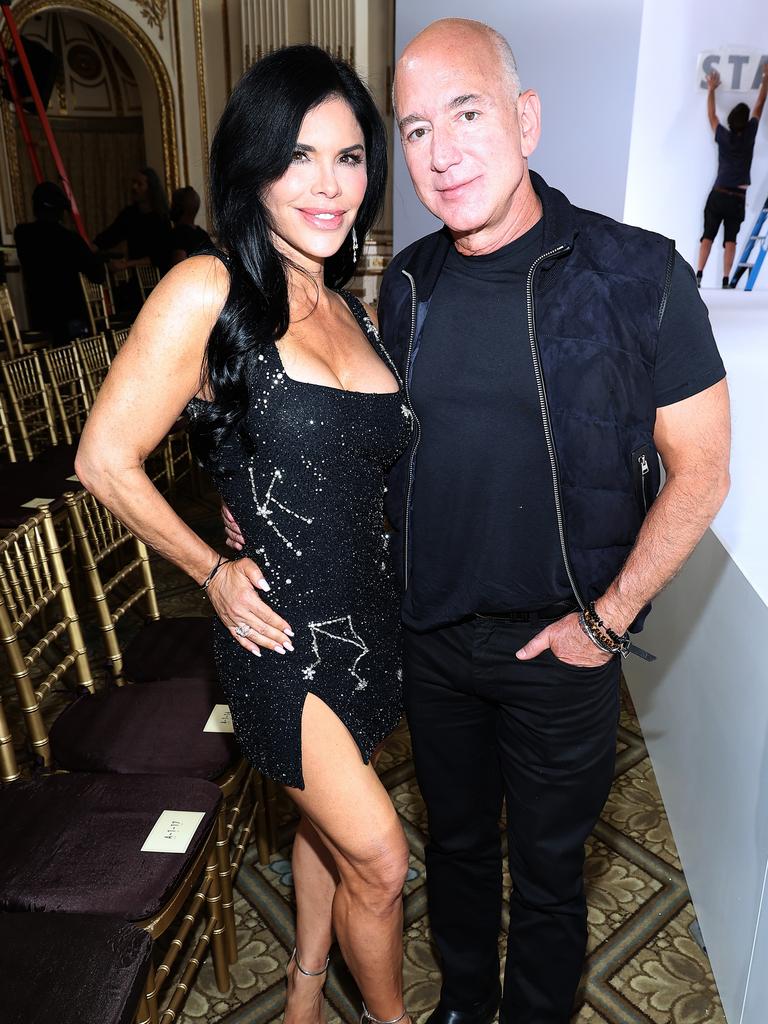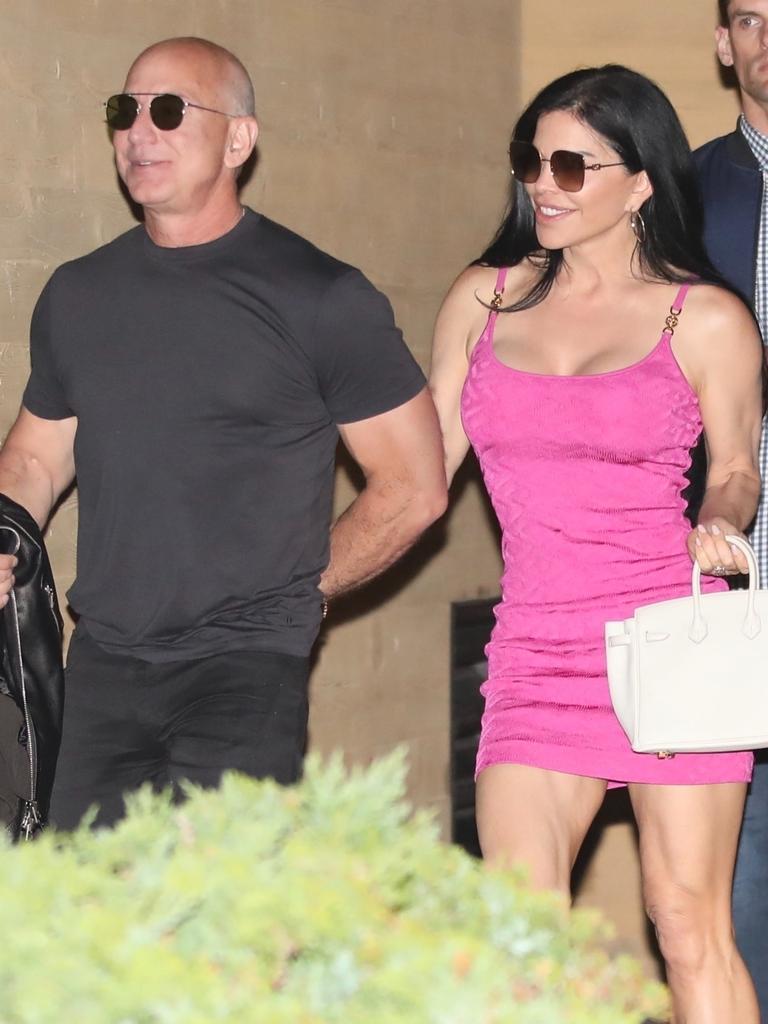 The famous couple are often seen on yachts together, packing on the PDA and it comes across as a very hot and heavy relationship.
In January, Sanchez took to Instagram to wish Bezos a happy birthday, and the post turned into a no-holds-barred love fest.
"Happy birthday to the man of my dreams, who lights up my world with his laughter and kind heart. You have shown me that no great love is not bravely fought for.
"I am so grateful for the memories we have made and the adventures yet to come. Here's to many more birthdays filled with love and laughter," she wrote.
In response, Bezos kept it short and sweet.
"I love you, babe."
Meanwhile, Sanchez is very active on Instagram; she'll post a shirtless photo of Bezos and joke, "Is it just me, or is it hot outside?"
Sometimes, she'll post a selfie of the two and explain her favourite part of her day is when they get to see each other in between his meetings.
She refers to him as her favourite person and posts selfies of the pair with captions like "my heart is full".
As for the impending wedding?
"We're still thinking about the wedding, what it's going to be," Sanchez told Vogue. "Is it going to be big? Is it going to be overseas? We don't know yet. We've only been engaged five months!"