It's still early in the new NBA season, but there is a clear picture of Ben Simmons emerging that fans need to accept.
The NBA is officially back in business and while we may only be a couple of weeks into the new season, there's enough data to make some early takeaways from what we've seen so far.
And so we've dived into some bold predictions, hot takes and general overreactions for the marathon season ahead.
Watch an average of 9 NBA Regular Season games per week LIVE on ESPN, available via Kayo. Join Kayo now and start streaming instantly >
From LeBron James to Damian Lillard, Nikola Jokic and of course our own Ben Simmons, these are our early takeaways.
LAVINE TRADED … TO PHILLY?
Things are a mess in Chicago right now.
A team built to win now is nowhere near it and currently closer to the other end of the standings with a 3-6 record.
In fact, the Bulls are probably the most disappointing team in the NBA so far for that reason, with sides below them either sitting where they're supposed to be or with a valid reason to be struggling.
Caught in basketball purgatory — where no team wants to be — Chicago isn't contending nor rebuilding as one of the league's most confusing sides.
And so it's time to trade Zach LaVine, who's contracted until 2028, while the 28-year old guard still holds value.
But where could he land?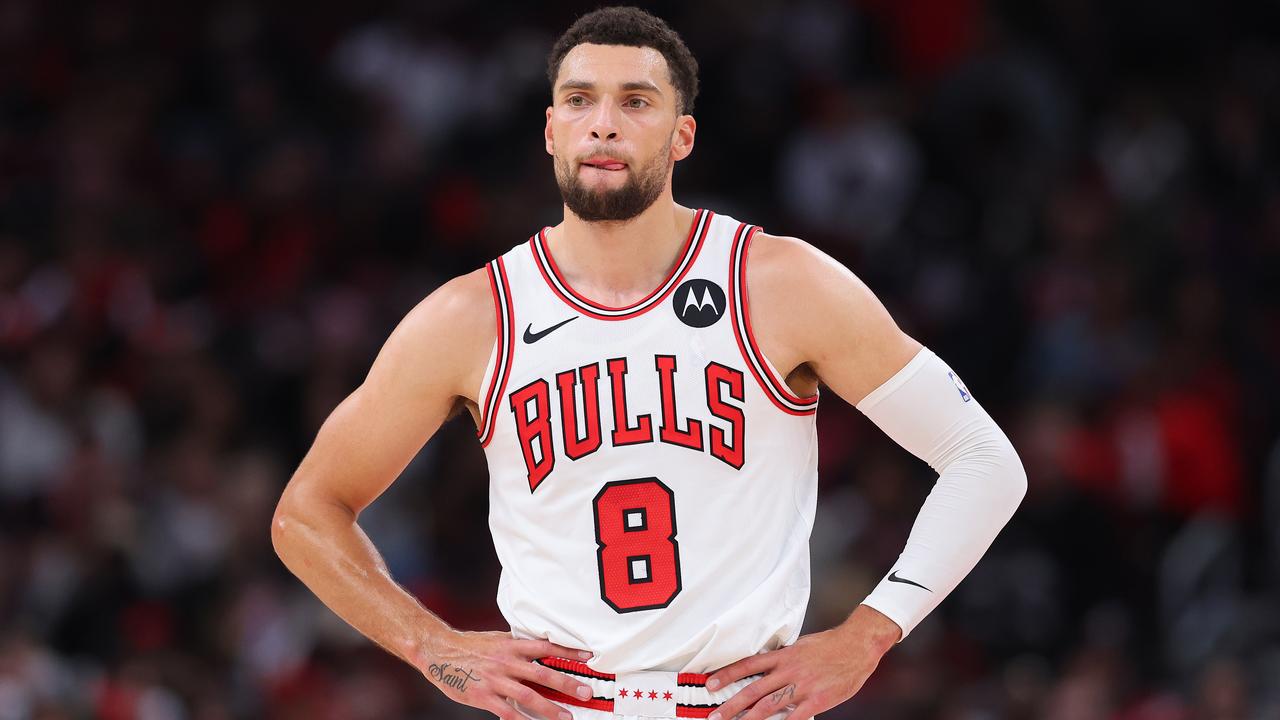 Philadelphia looms as a potential landing spot — or at least has the assets to make a deal — loaded with draft picks and expiring contracts after trading James Harden to the Clippers.
LaVine would slot in as Philadelphia's third star alongside Joel Embiid and Tyrese Maxey and help give it the firepower to contend with Boston and Milwaukee in the East (despite sitting above both right now), while the Bulls commit to regenerating their roster and bringing in young talent.
Of course, the Sixers might be happy to stay put, and you could argue they've already got better from last season with Nick Nurse at the helm and the Harden dark cloud lifted — sitting first in the East with the NBA's second-best record at 6-1. But you could also contend they're one more major piece away from being truly formidable.
They could simply wait to lure a star free agent next off-season for no cost from a trade perspective, though would ultimately want to do something before Maxey is due to sign a max contract extension.
Could say an OG Anunoby be a better fit?
As for the Bulls, don't be shocked if DeMar DeRozan and/or Nikola Vucevic followed LaVine out the door, too.
JOKER ADDS THIRD MVP, NUGS GO BACK-TO-BACK
As much as things change, they stay the same — Nikola Jokic and the Denver Nuggets are still really freakin' good.
Jokic has been at his dominant best, if not better. The superstar dual MVP winner has averaged a career-high 29.1 points to go with 12.9 rebounds and eight assists, recently moving past LeBron James with the fourth-most triple-doubles in NBA history.
You have to wonder if Jokic missing out on MVP last year, then leading the Nuggets on one of the most dominant title runs in recent memory, will earn him sympathy votes in this year's ballot for the game's top individual unless there's another clear standout player on a top side.
The Serbian centre has powered the Nuggets to an NBA-best 8-1 start to the season, with the reigning champs ranked second in the league in offensive rating and ranked seventh in defensive rating.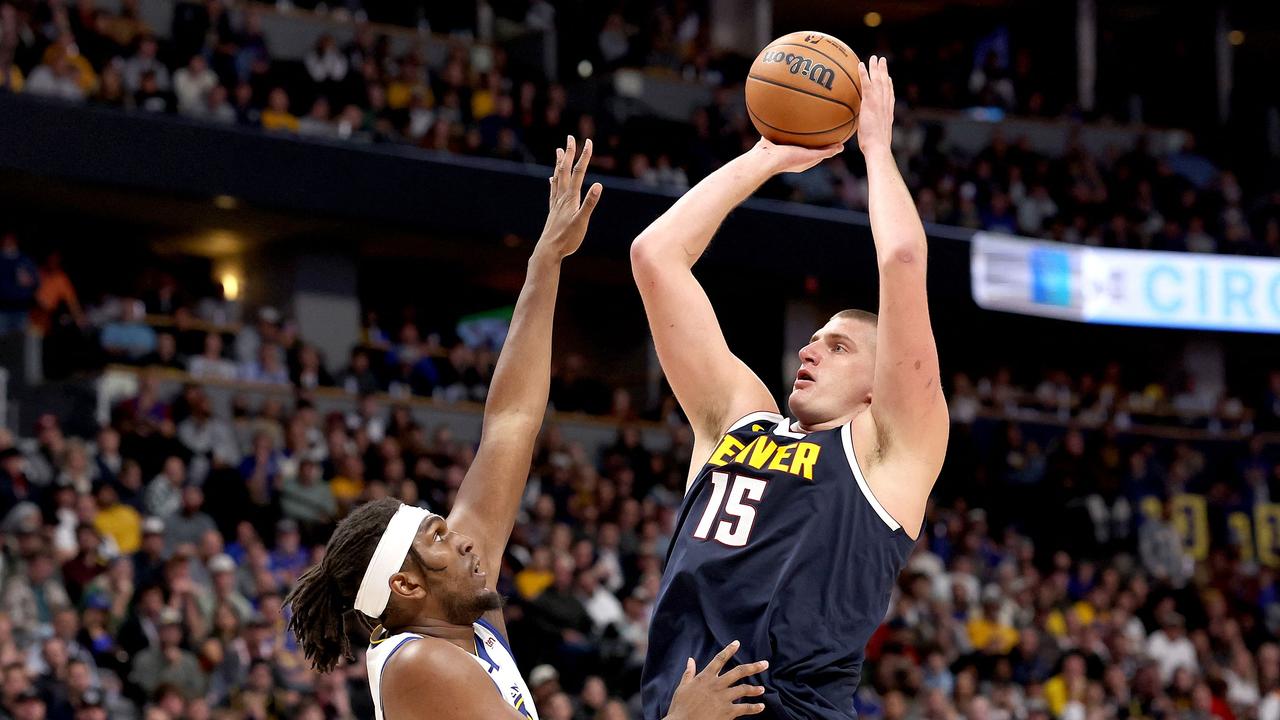 The Luka Doncic-led Dallas Mavericks seem much improved and the Golden State Warriors will always be a force with Steph Curry, but no other team in the West has looked on the same level as Denver through the early part of the season.
While Jamal Murray will miss multiple weeks with a hamstring injury, the Nuggets have the depth to cover the star guard, getting solid production from the likes of Reggie Jackson, Christian Braun and PJ Watson off the bench as well as rookie Julian Strawther.
It's why losing gun sixth man Bruce Brown in the off-season and not adding — or having the flexibility to add — any other meaningful pieces to their roster hasn't been as dramatic a loss.
Scary times for the rest of the league.
WOLVES ARE LEGIT CONTENDERS
Minnesota is ready to swim with the big boys.
The 5-2 Timberwolves have been one of the most improved teams in the NBA and appear capable of making a deep playoff run, with everything starting to fall into place for this budding side.
They did of course end both Denver and Boston's unbeaten runs and have a certain killer instinct about them.
Anthony Edwards just keeps getting better and is worthy of at least being in the MVP discussion, with the former No. 1 draft pick averaging a career-best 27.9 points per game.
The Karl Anthony-Towns-Rudy Gobert twin tower frontcourt pairing is finally beginning to work as intended, helping the Wolves post the No. 1 defensive rating.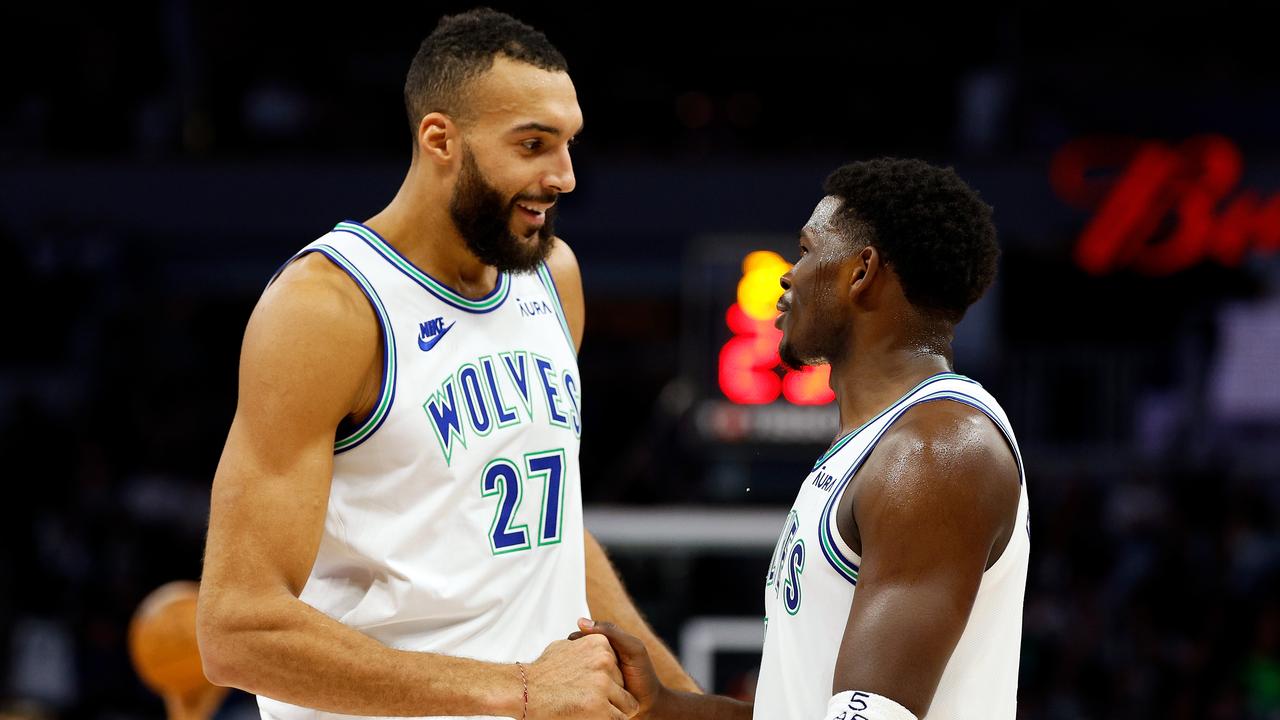 Towns still isn't quite performing at his best individually — or at least to the level of a second star on a genuine contender — but there's time to figure that out and even potentially deal him for another valuable piece.
The Wolves otherwise have great size and flexibility — including one of the game's premier defenders in Jaden McDaniels — and depth at every position.
Minnesota ultimately doesn't really want for anything, and if it can improve a touch offensively, has all the tools to contend with Denver in the West.
BUT THE LAKERS AREN'T A LOCK
It was easy to be a Lakers believer this season.
After going on an epic surge in the second half of last campaign all the way to the conference finals, LA arguably got better over the US summer by topping up its roster with Gabe Vincent, Christian Wood, Taurean Prince and Cam Reddish and re-signing Austin Reaves and Rui Hachimura.
But just like last season, LeBron James and company have started slow out of the gates at 3-5 and have one of the worst offensive ratings in the NBA.
This isn't to write the Lakers off in any way shape or form — and seeding and regular season form isn't necessarily the priority — but are we sure they're a certainty to again go deep in the playoffs?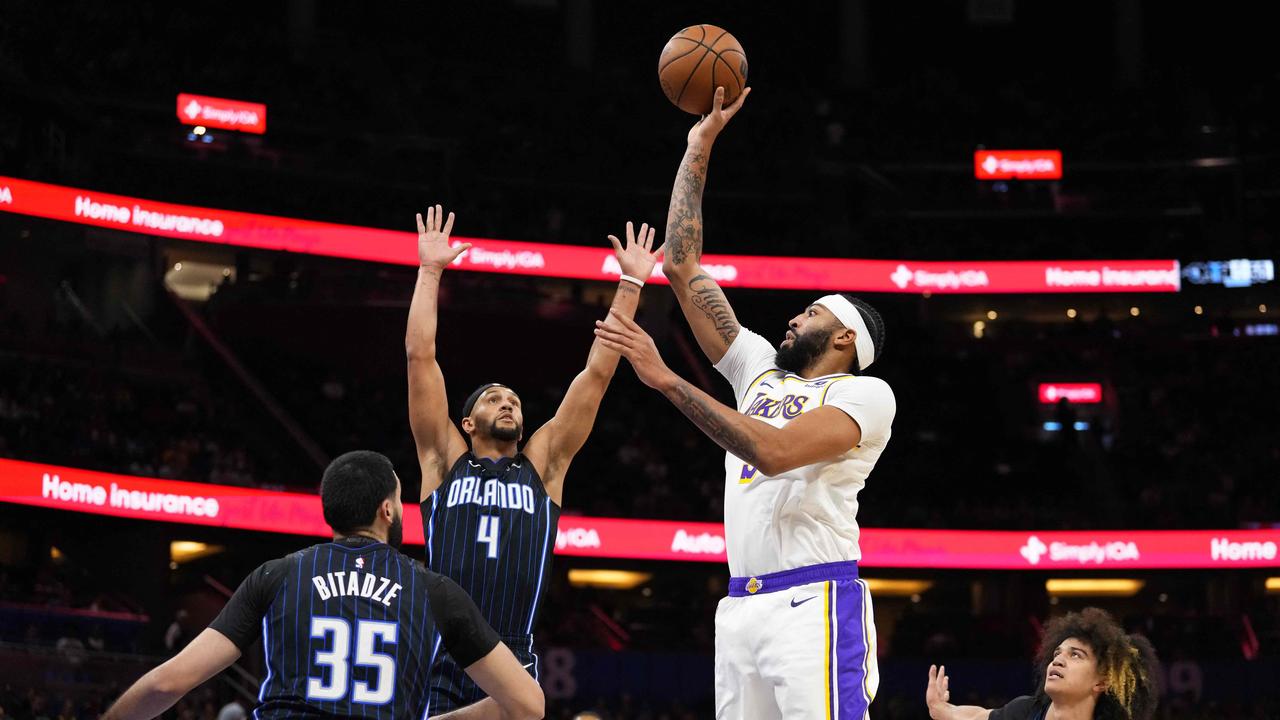 Despite nearing 39 and ageing like a fine wine, James is still ageing, with Darvin Ham admitting he's likely to be managed more this season. Anthony Davis has already had his first setback of the season, and the health of he and James is clearly central to LA's success, which has been hard to rely on in recent years.
But really, this speaks more to the fact that several teams in the West appear to be stronger including the Mavericks, Timberwolves, Warriors and Thunder, plus Phoenix hasn't had its new big three share the court together yet this season.
It's early days, but the Lakers might just feel the crunch of a stronger Western Conference.
HEAT'S DAME REGRET
While the Celtics are prospering from their big trade swing, the Heat missed a trick by not getting Damian Lillard.
The seven-time All-Star was there for the taking for the Heat as the team he nominated to join before talks with Portland ultimately fell through and Lillard instead joined the Bucks.
But with Jimmy Butler and Bam Adebayo in their primes and Miami coming off an NBA Finals appearance, what exactly were the Heat hoping to achieve by not getting Lillard?
If there was a time to strike while the iron was hot and go all-out for a championship push, it was now, with Lillard's trade request coming at the ideal time. If not, what are we doing here?
It still feels like Miami is another piece short from the chief contenders, particularly after the top of the East got stronger in the off-season and the Heat lost important role players Max Strus and Gabe Vincent.
Even if it meant parting ways with Tyler Herro, the Heat just had to pull the trigger on a Lillard trade. As exciting as Herro is, Lillard is a clear upgrade for a similar type of player, whereas the Bucks swapping out Jrue Holiday changes the dynamic and their identity as a whole.
Miami must've thought adding Lillard wasn't the move that would've pushed it over the top and that it'd prefer to continue on the path of grooming Herro with Adebayo. But even if Herro develops into the best version of himself, have you got yourself a Lillard?
Sitting 4-4 on the season after overcoming a 1-4 start, Miami will need to again embrace the underdog tag, and wonder what could've been watching Lillard in a Bucks jersey.
SIMMONS IMPROVED … BUT TIME TO END ALL-STAR TALK
Both of these statements can be true. Simmons is getting back to being a valuable player this season - and Simmons won't ever be the All-Star Simmons of old again.
It seems every off-season we see the highlights video of a healthy Simmons working out and hype that he'll get back to his dominant best in the forthcoming campaign.
That same story played out in recent monthsV and so far the results have been more promising than ever.


The Aussie has averaged a career-best 10.8 rebounds per game to go with 6.7 assists, impacting the game in multiple ways like he's made a career of — like something of a poor man's Draymond Green — to be a strong contributor for the Brooklyn Nets.

But his days as an elite — or even solid — scorer have long gone, with Simmons averaging a career-worst 6.5 points per game. Not only does Simmons' jump shot remain non existent, he's not attacking the basket like he used to.
Health is clearly key for Simmons, so the 27-year old missing the Nets' last game with a hip complaint is of concern.
Perhaps with more continuity on the court he can yet reach another level, but those still clinging to the idea he can be an All-Star again need to accept reality.
Originally published as Emerging Ben Simmons truth Aussie fans need to accept