Alex Rodriguez ratted out his fellow cheating stars, the New York Post reports.
The former Yankees third baseman revealed to federal agents in 2014 he had been told by Biogenesis founder Anthony Bosch that Manny Ramirez, Ryan Braun and one other All-Star player were also performance-enhancing drug clients, according to documents obtained by ESPN.
Watch an average of 5 regular season MLB games each week plus All-Star, Postseason and the World Series LIVE. Sign up today!
The third All-Star has never tested positive for PEDs and was not named in the story.
Rodriguez gave the agents those names when he met with two assistant US Department of Justice attorneys and seven Drug Enforcement Administration agents on Janauary 29, 2014.
This meeting came several weeks after he received his 211-game suspension for violating MLB's PED policy, which earned him a ban for the entire 2014 season.
The third baseman had been granted "Queen for a Day" status by prosecutors, per the report, which allowed him to share details without fear of legal prosecution.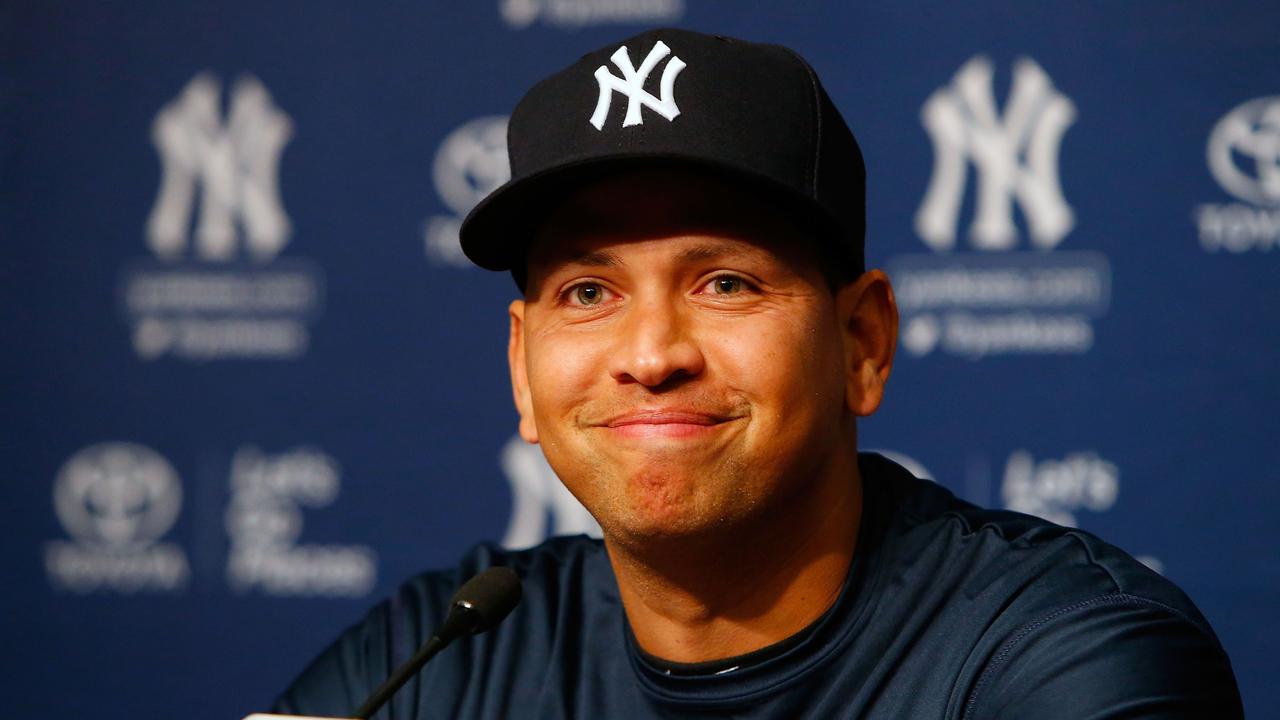 Rodriguez admitted for the first time in the meeting he used PEDs he purchased from Bosch, per the report, which he had denied publicly.
He said he paid roughly $12,000 per month to Bosch for "doping protocols fuelled by testosterone creams, red, gummy-like lozenges containing testosterone and human growth hormone" from 2010 to 2012, per the report.
The three-time American League MVP paid Bosch in cash, and sometimes used petty cash obtained from the Yankees travelling team secretary — who was not involved in the scheme.
Rodriguez also told the agents his cousin, Yuri Sucart Sr., had supplied him with performance-enhancing drugs for at least a decade.
Sucart, who did not comment when contacted by ESPN, eventually threatened to blackmail Rodriguez if he did not receive $US5 million, per the report.
Before the blackmail threat, he acted as the "middleman funnelling cash" to Bosch.
Rodriguez wrote checks from his business account for Sucart, and paid cash to Bosch.
Sucart had once been trusted as Rodriguez's "well-compensated assistant," serving as Rodriguez's personal handler since he entered the majors as an 18-year-old in 1994, per ESPN.
He approached Bosch on Rodriguez's behalf in 2009 and asked him about human growth hormone, before eventually requesting a few of his "gummies" samples.
Sucart and another individual then helped set up a meeting between Bosch and Rodriguez in 2010, according to the report.

While Rodriguez and Sucart had once been close, their relationship eventually deteriorated.
Rodriguez told the agents he fired his cousin after he "frivolously spent approximately $250,000 to $500,000" of his money without Rodriguez's consent, per the report.
The Miami Herald reported their business relationship ended in 2012.
Sucart threatened Rodriguez with blackmail on Dec. 24, 2012, for the aforementioned $5 million or he would inform Major League Baseball of Rodriguez's illegal activities, according to ESPN.
Rodriguez claimed they reached a "confidential financial agreement" to not divulge details, while Sucart's camp said Rodriguez had previously requested the sides agree to a confidential deal but the financial terms could not be agreed upon.
The Miami Herald reported that Rodriguez called it an "extortion letter" to DEA agents, and they settled for $900,000.
As a final kicker, Rodriguez told the agents sensitive information about Sucart that "had the effect of bringing other people into the federal investigative record," which included the identification of the married Sucart's girlfriend.
The report also included details that Rodriguez admitted to the federal agents he lied to Yankees president Randy Levine in 2012 when he told him he did not have a relationship with Bosch.
Levine reportedly called Rodriguez in November 2012 asking if he "knew anything" about Bosch before the Biogenesis scandal took off.
Rodriguez declined comment for the story to ESPN, which is one of his current employers.
The 14-time All-Star joined the Worldwide Leader in 2018 and now co-hosts the "KayRod Cast," the alternate feed of ESPN's "Sunday Night Baseball" game.
This article originally appeared in the New York Post and was reproduced with permission.