The Spanish Government has made a ridiculous blunder, seemingly mistaking the sister of Argentinian football Mauro Icardi for its own World Cup winning captain.
The Official State Gazette of Spain have awarded the Spanish women's national team the Royal Order of Sports Merit for their success during the World Cup this summer.
Stream Over 50 Sports Live & On-Demand with Kayo. Join now and start streaming instantly >
But the official release has made an enormous mistake when printing the names of those being honoured by the government, as spotted by Spanish newspaper MARCA.
The first name on the list was printed as Ivana Icardi Rivero, the sister of Galatasaray footballer Mauro Icardi.
But Ivana is not a footballer and isn't even Spanish.
She is instead an Argentinian influencer and model who had nothing to do with Spain's heroics in Australia and New Zealand.
The mistake appears to be a shocking typo with the first name on the list actually supposed to be Spain captain Ivana Andres.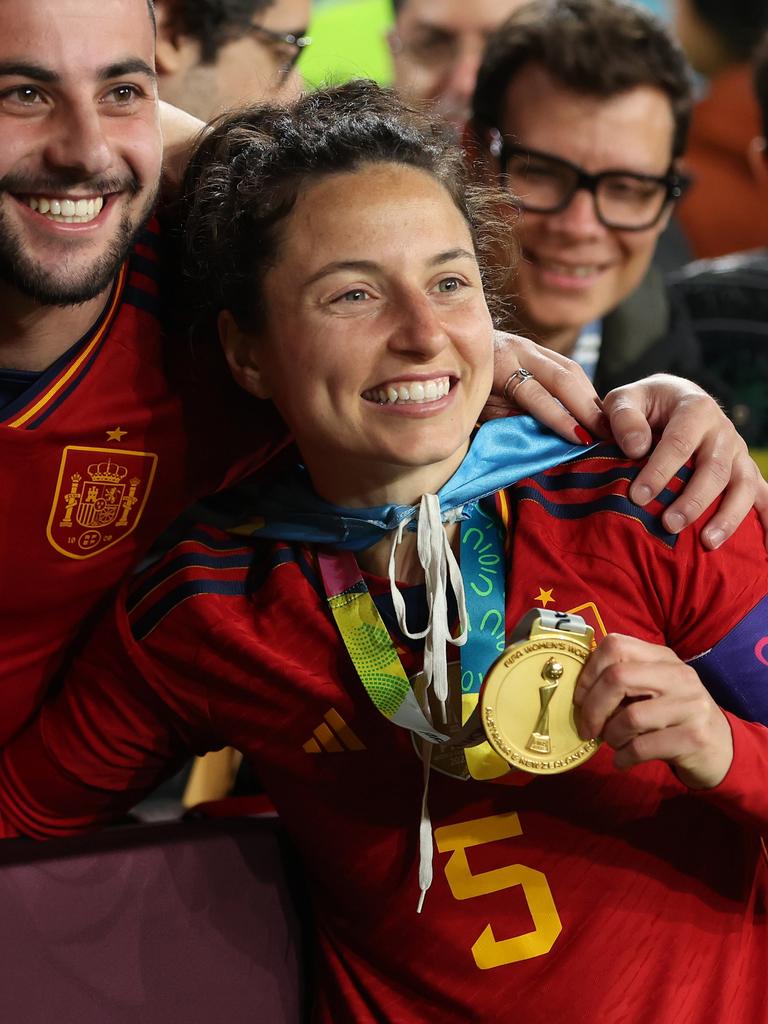 And it's not the only mistake made by those in charge of the list of honorees either.
Barcelona and Spain midfielder Aitana Bonmati, who was named both the UEFA player of the year and the World Cup's best player, also had her name misspelt on the published list.
Her full name is in fact Aitana Bonmati Conca, but it was written instead with an extra "S" as Aitana Bonmati Concas.
MARCA reported that the mistakes have since been noticed and the Higher Sports Council have admitted that there was human error when producing the honours list.
The organisation is said to have now apologised for their mistake and sent letters to those individuals who have been affected.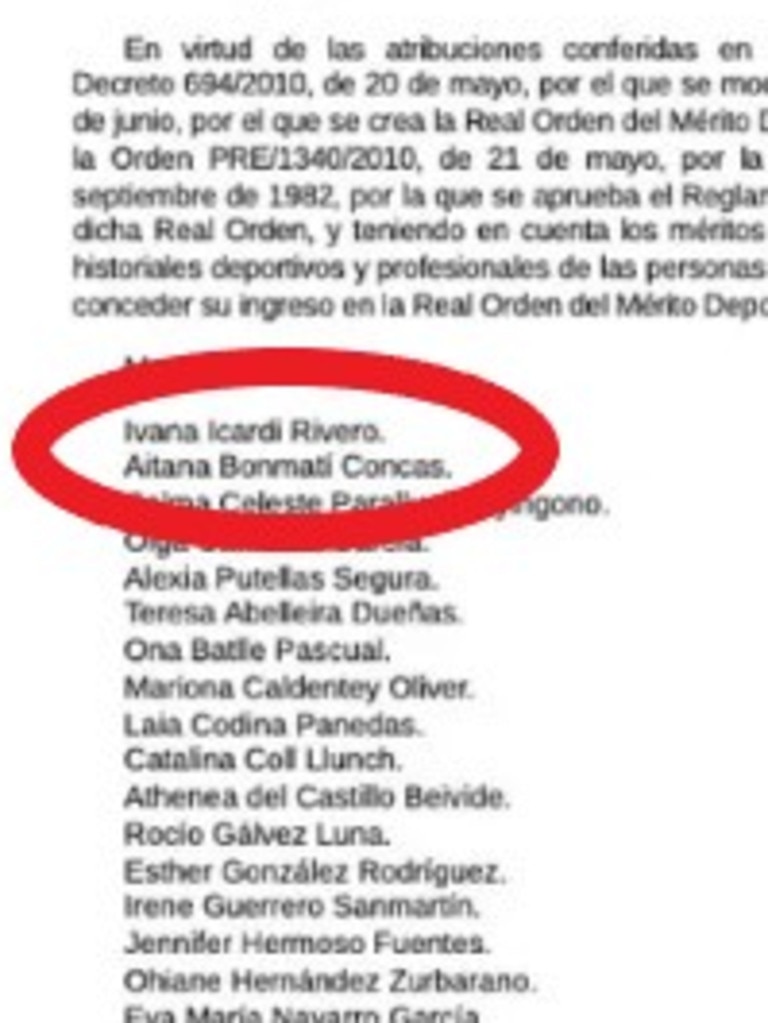 But it's hardly the mistake the world would have liked to have seen after the dramas which have overshadowed the team's historic World Cup victory.
Spain's World Cup win made them the second nation to win both the men's and women's titles.
The side did it despite being without 12 of its best players after a revolt over coach Jorge Vilda, who has since been sacked by Spain.
And paired with the Spanish football federation president Luis Rubiales' kiss scandal, which has seen him stood down by FIFA as they investigate and over 80 players pledge not to represent the national team while he is still in place, it makes the blunder just so much worse.
This story first appeared in The Sun and was republished with permission.