Grimes has expressed her frustration over on-off boyfriend Elon Musk for sending their loved ones an intimate photo of her during childbirth.
The Canadian musician – real name Claire Boucher – was "upset" when the SpaceX founder, 52, photographed her as she was having a C-section and sent the image to their friends and family without her knowledge.
Grimes, 35, revisited this moment with journalist Walter Isaacson, whose new biography about the controversial Tesla mogul title Musk is released this week.
"He was just clueless about why I'd be upset," Grimes told Isaacson of the photo, which was also sent to her father and brothers.
In the biography, it was also revealed that the couple had secretly welcomed a third baby together, a son named Techno Mechanicus.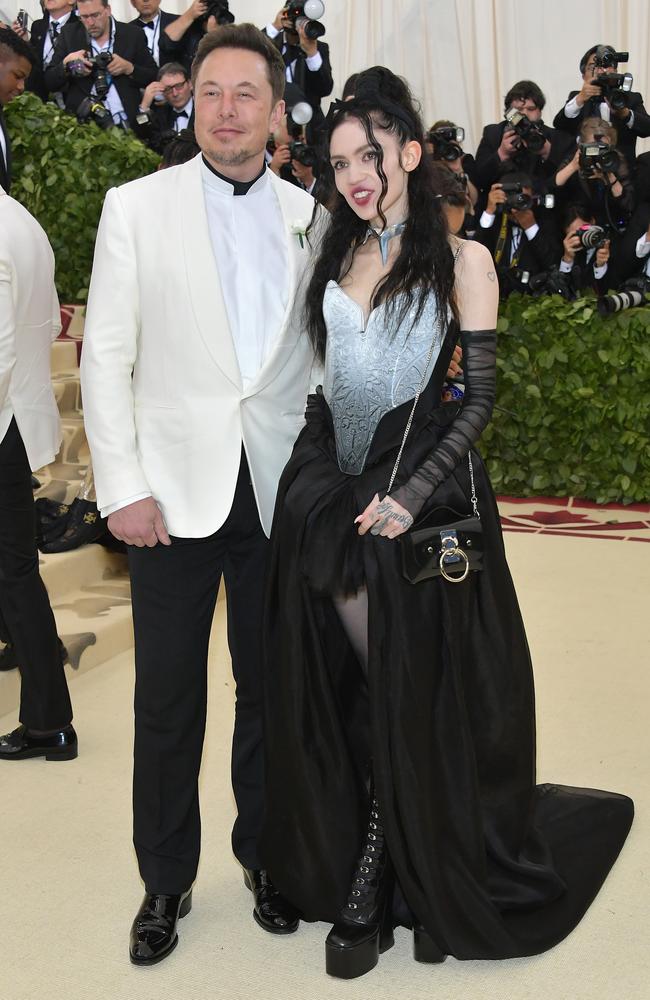 The couple already share 3-year-old son X Æ A-Xii and daughter Exa Dark Sideræl, 22 months. It is not known with which baby the C-section photo was taken, but their daughter, nicknamed Y, was born via surrogate.
Musk confirmed the birth on Twitter as he replied to a tweet from Pop Base about their babies' names, in which he shared their youngest child would go by the nickname "Tau".
The couple first began dating in 2018 and split in 2021. However, they have broken up and reunited a few times since as they are "very fluid".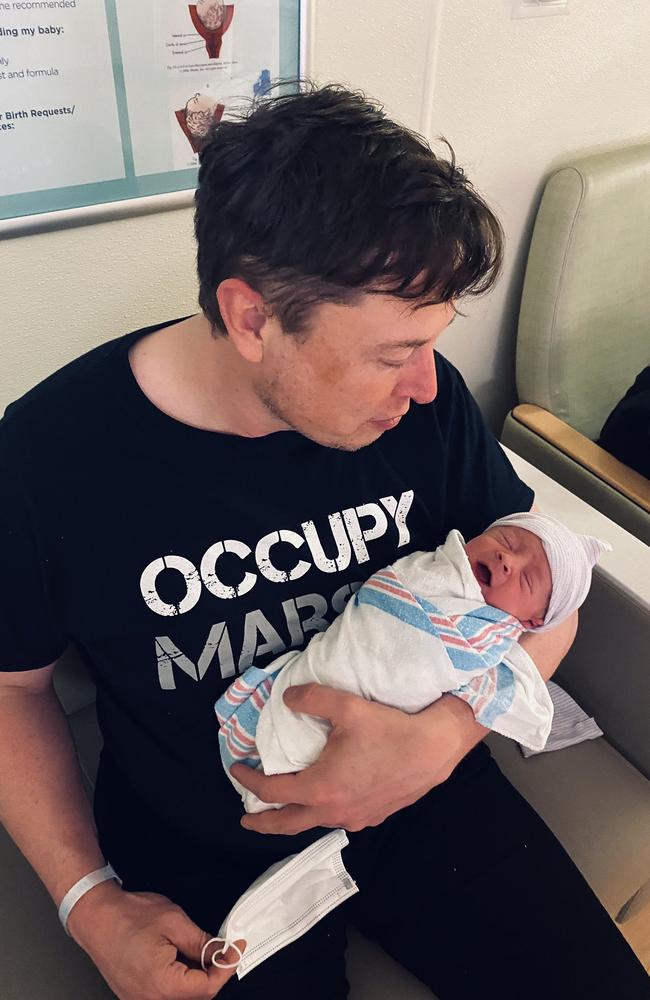 "There's no real word for it," she told Vanity Fair in an April 2022 interview when asked about their relationship status.
"I would probably refer to him as my boyfriend, but we're very fluid. We live in separate houses. We're best friends. We see each other all the time … We just have our own thing going on, and I don't expect other people to understand it."
In addition to his three children with Grimes, Musk has eight other children from previous relationships.
He shares twins Griffin and Vivian (born in 2004) and triplets Damian, Saxon and Kai (born in 2006) with his first wife, author Justine Musk. They tragically lost their first child, Nevada, who died of sudden infant death syndrome in 2002 at just 10 weeks old.
He also secretly welcomed twins in November 2021 with one of his top executives, Shivon Zilis. They couple have not publicly shared the twins' names.