How times have changed.
These days, Prince Harry and Meghan's brand has waned in the eyes of some and Spotify is reducing its reliance on the big celebrity signings and expensive original content that have weighed on its bottom line.
Meghan's podcast became one of the most high-profile casualties this week when Spotify and the duke and duchess's Archewell Audio announced they would be parting ways in a mutual decision.
It came after Spotify's deal with Barack and Michelle Obama's production company ended last year.
Spotify has let go hundreds of staff since that time, hitting the expansive podcasting division, a hotchpotch of podcasting companies it spent more than $400m acquiring just a few years ago.
On a conference call with financial analysts earlier this year, Spotify chief executive Daniel Ek conceded the firm had made some mistakes during the more than $1bn spending spree that followed its 2019 push to establish itself as a key player in the industry.
"You're right in calling out the overpaying and overinvesting," he said.
"We're going to be very diligent in how we invest in future content deals," he added. "And the ones that aren't performing, obviously, we won't renew.
"And the ones that are performing, we will obviously look at those on a case-by-case basis on the relative value."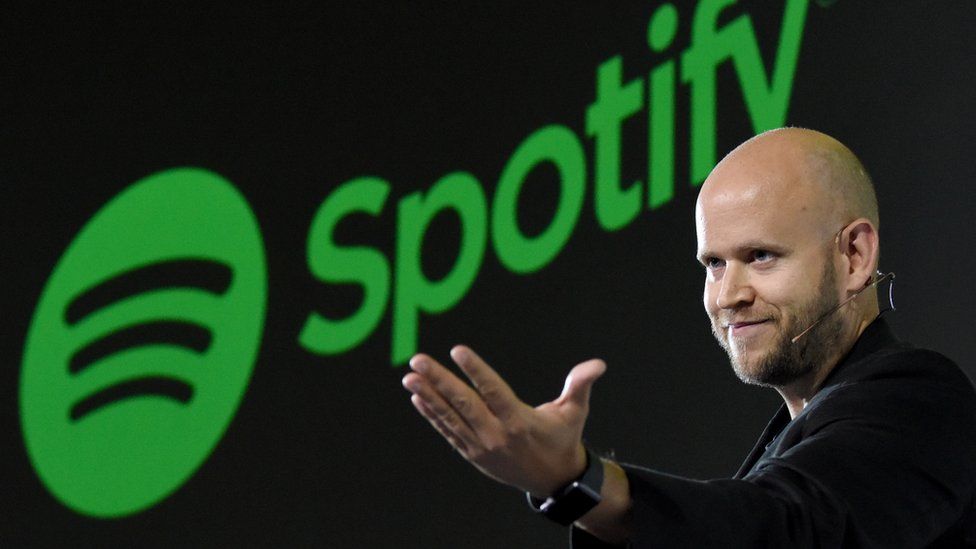 Spotify clearly still has the stomach for some expensive partnerships. Last year, it resisted calls to cut ties with its controversial star Joe Rogan, who reportedly received $200m in 2020 for giving the streamer exclusive listening rights.
But Mr Rogan's show offers several multi-hour episodes each week, which reportedly command an average audience of 11 million people.
Meghan by contrast delivered just 12 episodes of her Archetypes podcast last year.
The joint statement announcing the split said the Sussexes and Spotify were "proud" of the material they made together.
And a string of accolades showed why.
Archetypes' debut last year hit the top of Spotify's charts in six markets, including the US and UK. The show, in which Meghan interviewed fellow celebrities such as Serena Williams, Mariah Carey and Mindy Kaling, also won a People's Choice Award.
But crisis communications guru Mark Borkowski says the show may not have been compelling enough when Spotify reviewed the numbers.
"It's always about the content.... clearly there hasn't been a big enough audience for it," he says. "If you can't deliver your fee, no one's going to pay it."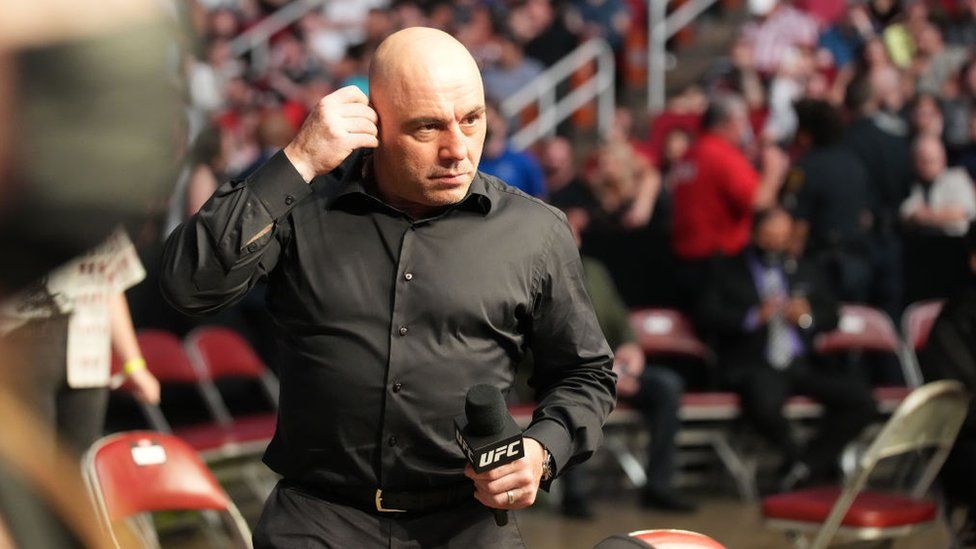 Mr Borkowski says there is little doubt that the duke and duchess still have value as a media brand. But it may not be what it once was.
Polling for Newsweek earlier this year suggested the couple's popularity in the US suffered following the publicity blitz surrounding their Netflix documentary series and the publication of Harry's memoir, Spare. "The more Prince Harry and Meghan say, the less Americans like them," was Newsweek's headline.
Mr Borkowski says the pair, who stepped back as working royals in 2020, will have to "think hard" about what they can offer in whatever they do next.
"It's a thread that's been pulled out of the brand," he says of the Spotify break-up. "If they want to stop it unravelling they've really got to think hard. The biggest question is are they going to learn from this setback or are they going to ignore it as just a blip."
A spokesperson for the Hollywood talent agency now representing the duchess told the Wall Street Journal this week: "Meghan is continuing to develop more content for the Archetypes audience on another platform."
Max Willens, senior analyst at Insider Intelligence, says Spotify is not the only tech giant that spent heavily in recent years to sign talent who failed to live up to the promise implied by the money they commanded.
Those heady days ended last year, as economic sentiment soured and share prices sank.
But shares in Spotify, which continues to add users and has seen its catalogue of podcasts jump to more than five million, are up nearly 90% this year, as investors welcome Mr Ek's promises to stay focused on "efficiency".
In announcing the "next phase" for its podcasting business this month, the company signalled it would embrace lower-cost, third party creators, while pushing investment towards "always on" programming.
"The platforms that have gotten into [podcasting] had to take some time to figure out what constituted a good investment," Mr Willens says. He calls the decision by Spotify and the duke and duchess to part ways an "understandable and natural part of that that process".
"Those were big, big deals designed to generate buzz and grab headlines and they accomplished that. Whether they made good long-term economic sense is a different question."