Janelle Monae has put her sexual liberation on full blast for her most titillating magazine cover to date.
The 37-year-old singer and actress — known for roles in "Hidden Figures" and "Glass Onion: A Knives Out Mystery" — is topless on the cover of the latest issue of Rolling Stone magazine.

The eye-popping imagery comes on the heels of Monae's jaw-dropping NSFW new music video "Lipstick Lover," where she appears nude in erotic scenes with other nude and scantily clad women.

For the 2023 Pride issue of the music magazine, she explained that she is "much happier when [her] t-----s are out and [she] can run around free."
Monae, who came out as "a queer Black woman in America" in 2018, shared that she didn't have to flip the script to embrace her bare body. "Even when I was really, really wearing only suits, I was either in a suit or you would find me at my own parties naked. It was no in-between."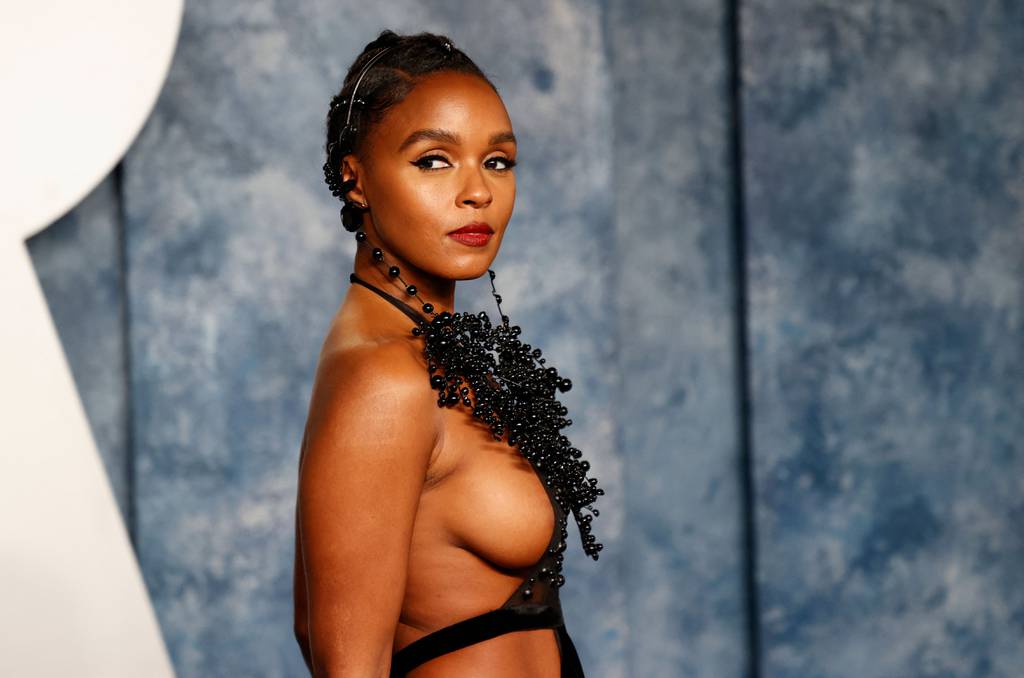 Of "Lipstick Lover," the 8-time Grammy nominee told Rolling Stone that its concept was inspired by real-life events.
"I have a whole spreadsheet with 50 to almost 100 experiences that I had at this party," Monae, who co-directed the music video with Alan Ferguson, explained. "I've been a Lipstick Lover. I wear red lipsticks at the parties. I've had moments where if me and a girl or an energy want to engage, you're going to see lipstick. […] I remember how it felt when I got kissed on my neck with red lipstick. I remember how I went to bed feeling. It was a deep rouge. It wasn't matte. I remember the way the person looked. And I was like, 'That's a f---ing song.'"
The "Dirty Computer" creator appeared on the cover of Rolling Stone for the first time since 2018. For this go-round, she collaborated with photographer Justin French, who she described as "always wonderful," "super collaborative" and "so calm."
Monae's fourth studio album, "The Age of Pleasure," is scheduled to be released June 9.