Kim Kardashian's new "nipple bra" has elicited both criticism and confusion – but for one group of women it's been described as "groundbreaking".
Kim Kardashian's announcement this week that her shapewear and clothing brand SKIMS was launching a bra with fake nipples was met by many with either confusion or an eye-roll.
"The earth's temperature is getting hotter and hotter. Sea levels are rising. The ice sheets are shrinking. I'm no scientist, but I believe everyone can use their skillset to do their part," the reality star turned entrepreneur declared in the "Ultimate Nipple Bra's" tongue-in-cheek promotional video.
"That's why I'm introducing a brand-new bra with a built-in nipple – so no matter how hot it is, you'll always look cold. Some days are hard, but these nipples are harder. And unlike the icebergs, these aren't going anywhere."
As is often the case where Kardashian is concerned, the $120 push-up bra elicited a divisive response – at first. Some declared it a regressive and tasteless play for the male gaze and a scourge on feminism. Others were unsure if it was even real.
But for one group of people – breast cancer patients and survivors, including those who have undergone a mastectomy – the mother-of-four's latest offering has been lauded as a potentially life-changing option.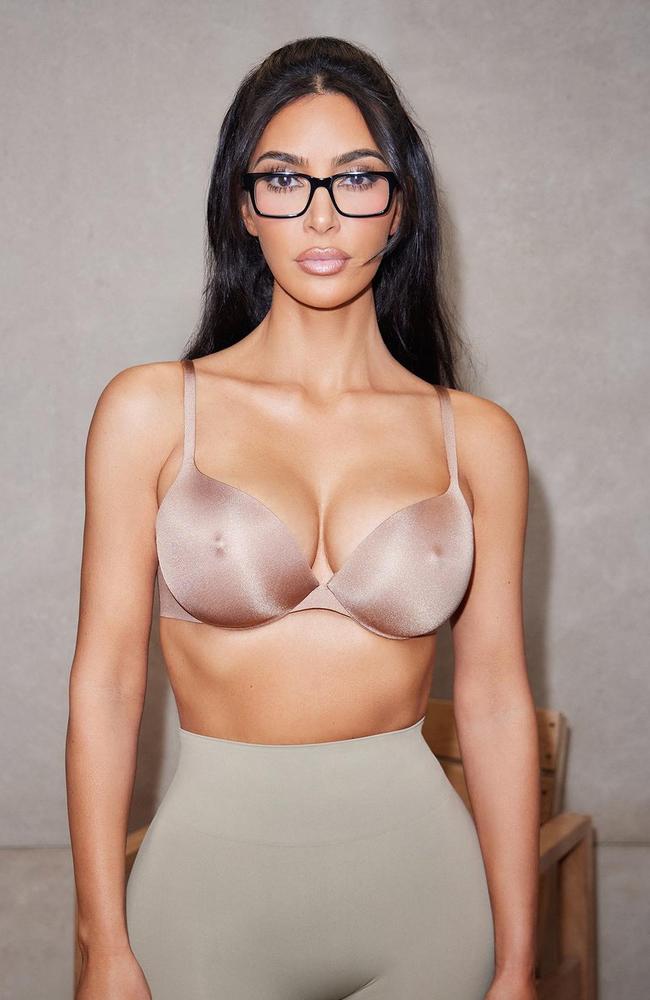 "I have stage 4 breast cancer, mastectomy last May. Reconstruction in January," American woman Philecia La'Bounty commented on a post from SKIMS announcing the bra's launch.
"I can't wait to buy one and have nipples again."
The 36-year-old, who is battling the disease for the second time, wrote under another of the brand's posts that "having an affordable, painless, easy" way to have nipples is "amazing".
"The PTSD from having your body mutilated from cancer is traumatic and not a choice for many people," Ms La'Bounty went on to tell USA Today.
"When you remove your nipples, you're not just taking away the aesthetics. You're taking your intimacy; your ability to feed your child; your ability to feel sensations."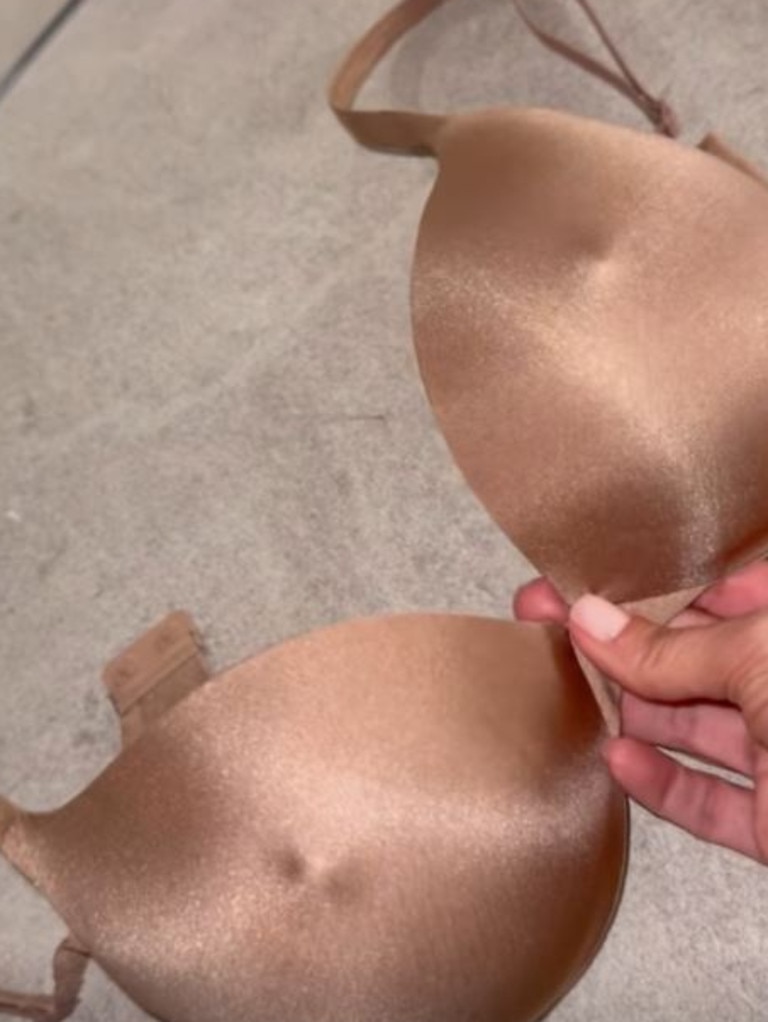 In Australia, more than 20,000 people are diagnosed with breast cancer each year alone. Approximately 30 to 40 per cent have a mastectomy – including those who undergo the surgery as a preventive measure. Of those, about 15 per cent then undergo breast reconstruction – but not always that of the nipple.
"A huge percentage of women make life-changing and saving decisions every day because they're facing the threat of not only cancer, but a risk of cancer," women's health advocate Krystal Barter told The Sydney Morning Herald.
"It changes their body and how they feel about it, and it's directly tied to our breasts and our nipples and our identity. If the bra helps people, I think that's a really powerful thing."
Ms Barter underwent a preventive mastectomy when she was 25, after discovering she had the cancer-linked BRCA1 gene.
"Every day I miss my breasts and my nipples and everything that it looked like," she said.
"[The bra] has the potential to be useful or powerful for some women who have found it to be a really difficult process to go through, which it is."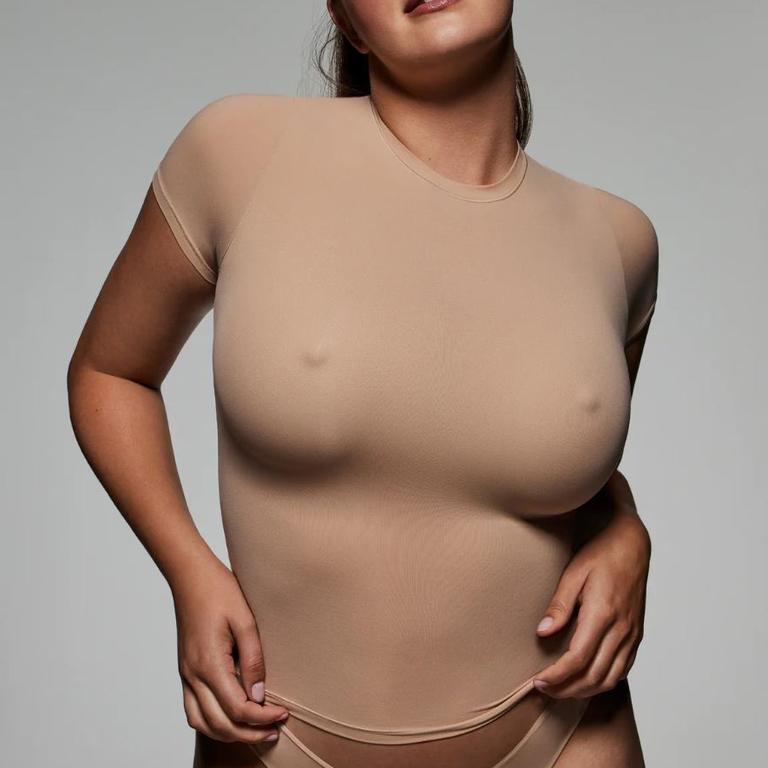 Also speaking to The Herald, Shenae Curry Craig, a 32-year-old with stage 2 breast cancer, said she teared up when she first saw the advertisement.
"This was groundbreaking and I got emotional. I've been silently struggling with my body image since my diagnosis last year," she said.
"Through biopsies and chemotherapy, [my breasts] started to look different and now, after a double mastectomy, they are completely different – no feeling, no nipples … I cried for days without telling anyone. It's not about anyone seeing them, it's psychological. The subconscious feeling that your nipples are there."
Ms La'Bounty, who had a double mastectomy in May that left her without breasts and nipples, told USA Today she opted out of a nipple reconstruction.
"I'm really excited to try this bra on and look the way that I did before cancer forced me to take my breasts away," she told the outlet.
"I'm excited to see how that will make me feel and maybe I'll put on a little outfit for my partner. I just want that 'wow' moment back."