The 2023 Met Gala may go down as one of the most on-theme and chic in the event's history, but that did not stop some stars from getting a little weird on the cream carpet.
This year's fundraiser for the Metropolitan Museum of Art's Costume Institute was a tribute to the controversial fashion designer Karl Lagerfeld, and guests were encouraged to dress "in honour of Karl".
Most inevitably went for a stroll through the decades of Lagerfeld-designed couture, or put a spin on his equally iconic monochrome personal style – slim suits, starched collars, fingerless gloves, a white ponytail, and blackout sunglasses.

But some arrived as the love of the designer's life and rumoured heiress: his Birman cat, Choupette.
There were plenty subtle nods to the blue-cream feline – which Lagerfeld once famously joked to CNN he would marry if it was legal – in the form of cat-shaped accessories, and plenty more rumours Choupette herself would take on the catwalk.
And, in a way, she did when actor and musician Jared Leto walked the Met Gala carpet in a full, fluffy Choupette suit.
The costume caused some confusion amongst the crowd as the giant blue-eyed cat made its way up the Met stairs, until Leto removed the blue-eyed Choupette head to reveal his identity.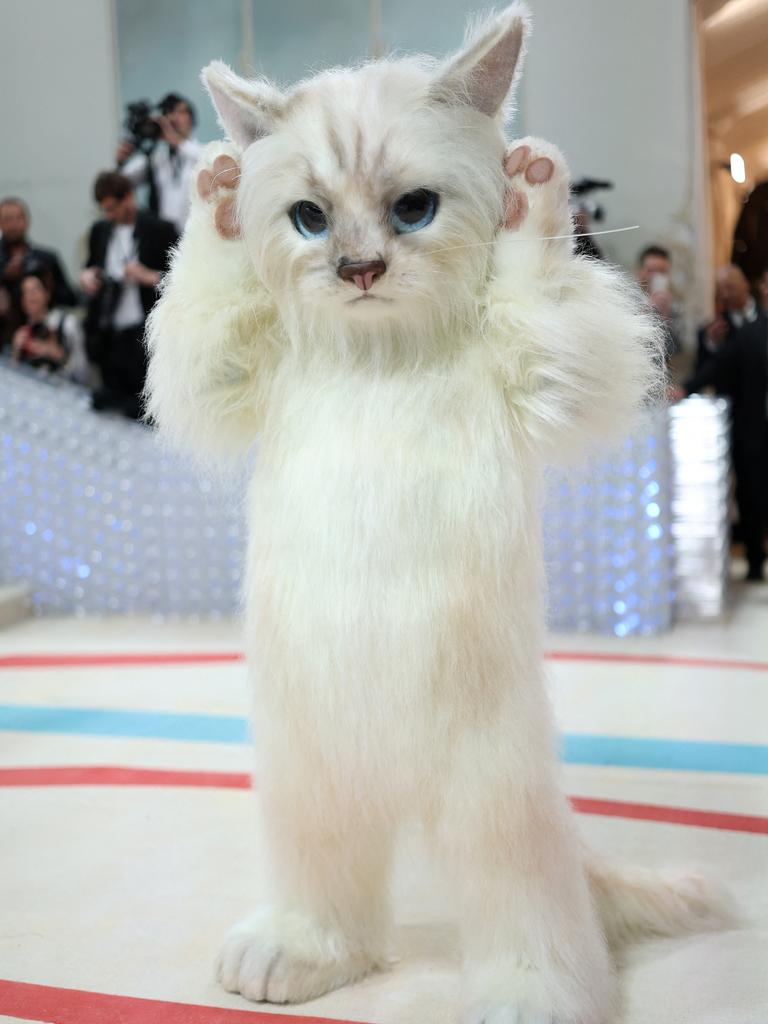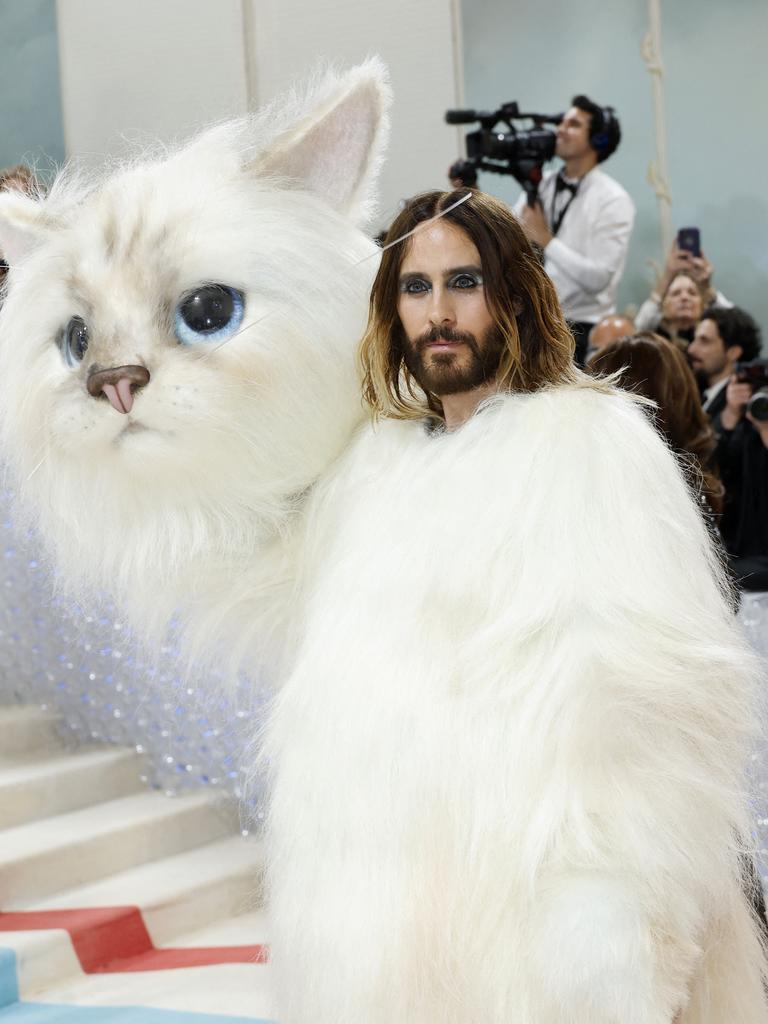 The Met Gala regular was later seen embracing fellow guests, including singer Lizzo who looked somewhat terrified to be in the arms of a giant cat.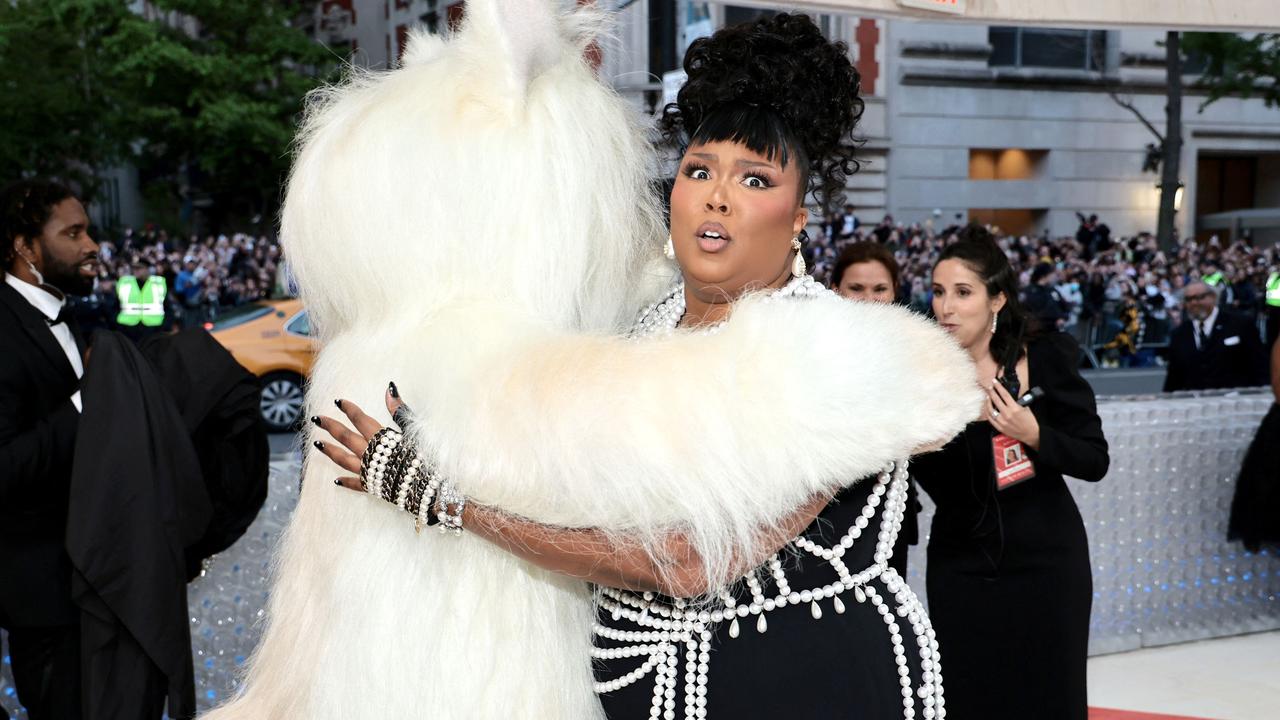 In a video shared by the Associated Press, the Special singer can be seen mouthing "who is this?" as she hugs the costumed Leto.
Leto later removed the costume to reveal a much tamer, but still Lagerfeld-chic all-black ensemble.
Singer Doja Cat also paid homage to the feline, transforming into a human-cat hybrid with prosthetics and donning a headpiece with crystallised ears for the event.
The Kiss Me More rapper wore a glittering Oscar de la Renta gown that wrapped from the top of her head – with a diamond resting on her forehead, for an extra touch of Choupette glamour – to a fluffy train on the floor.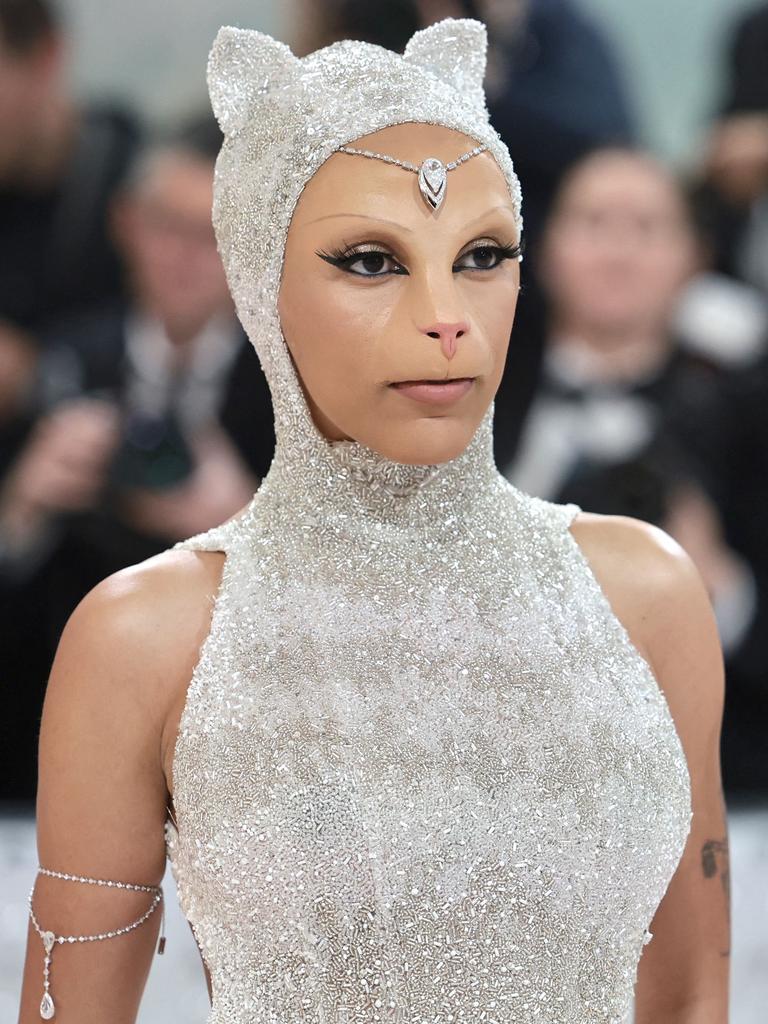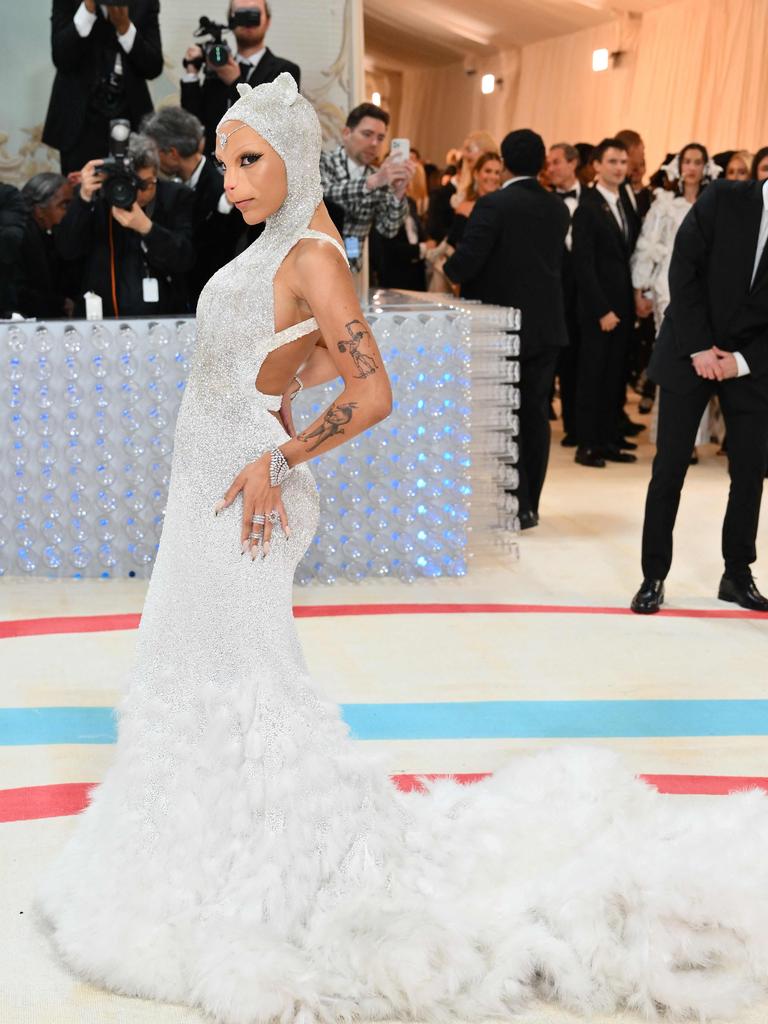 She told Vogue that despite it being her first Met Gala, she felt "relaxed" on the carpet.
"I feel nice. I feel relaxed here. Maybe it's the beige. I feel very calm," she said, before signing off her interview with a soft "meow".
It was long rumoured Choupette may be a surprise guest at the Met Gala honouring her late owner. Her agent Lucas Bérullier said she even received an invitation to the event, The New York Times reports, and fashion fans were purring when Kim Kardashian staged a hotel photo shoot with the feline ahead of the First Monday of May.
But on Monday the cat officially sent her regrets.
"Many people invited me to walk the red carpet of the (Met Gala) in tribute to Daddy, but we preferred to stay peacefully & cozy at home," the Instagram account @choupetteofficiel wrote in a post.
"We pay tribute to my Daddy every day since his parting and we are very moved to see one more day dedicated to him."
Lagerfeld adopted Choupette in 2011 and the two were inseparable until he died on February 19, 2019. It was rumoured the designer left much of his estate to the cat, who had become somewhat of a social media sensation – appearing on magazine covers, and even being the face of her own makeup line.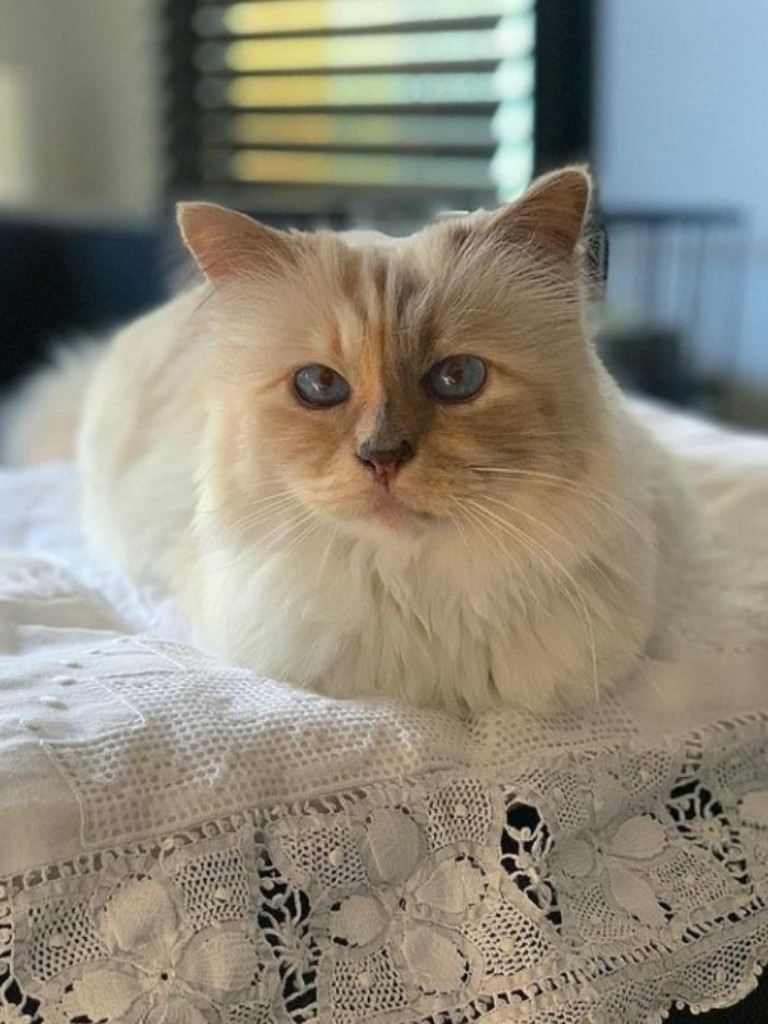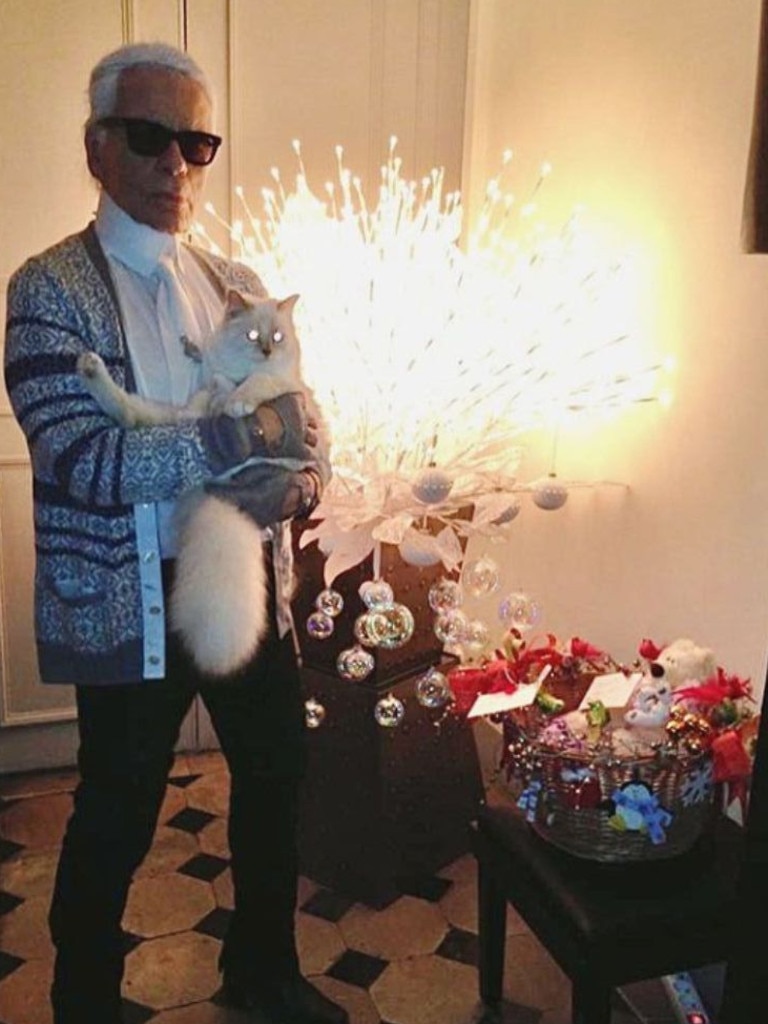 But the cat was not Lagerfeld's at first. Choupette was originally owned by French model, and Lagerfeld's muse, Baptiste Giabiconi.
The story goes: Giabiconi asked Lagerfeld to cat-sit while he went on holiday, the designer was initially apprehensive about the pet's fur but eventually enjoyed his time with Choupette so much the model let him keep her.
After Lagerfeld's death, the now-11-year-old cat is owned and cared for full-time by Lagerfeld's former housekeeper, Françoise Caçot in Paris.