WeWork, the struggling rent-a-desk company, has admitted it likely won't survive the year amid a sensational 97 per cent crash in its share price.
The New York-based workplace-sharing company was once heralded as an innovator that had revolutionised work-from-home, but it has experienced a stunning fall from grace.
The company leases buildings and divvies them up into office spaces, which it then decks out in a millennial-approved interior design style — think beanbag chairs and free beer on tap — before subletting them to small businesses, start-ups and freelancers who want an office-like environment without paying for a permanent space.


It was valued at a stunning US$47 billion in 2019 (A$84 billion by today's exchange rate) before investors started to drop off and its founder Adam Neumann became embroiled in scandal.
A look at the stock market provides a window into just how much WeWork is struggling. Shares in the company have fallen by more than 97 per cent since it went public less than two years ago. They are currently trading at just US$0.21 (A$0.32).
On Tuesday, the company finally admitted just how close it is to bankruptcy.
In a filing to the US Securities and Exchange Commission, WeWork said it can only stay in business if it improves its liquidity and profitability in the next 12 months. Otherwise, according to CEO David Tolley, it will fail.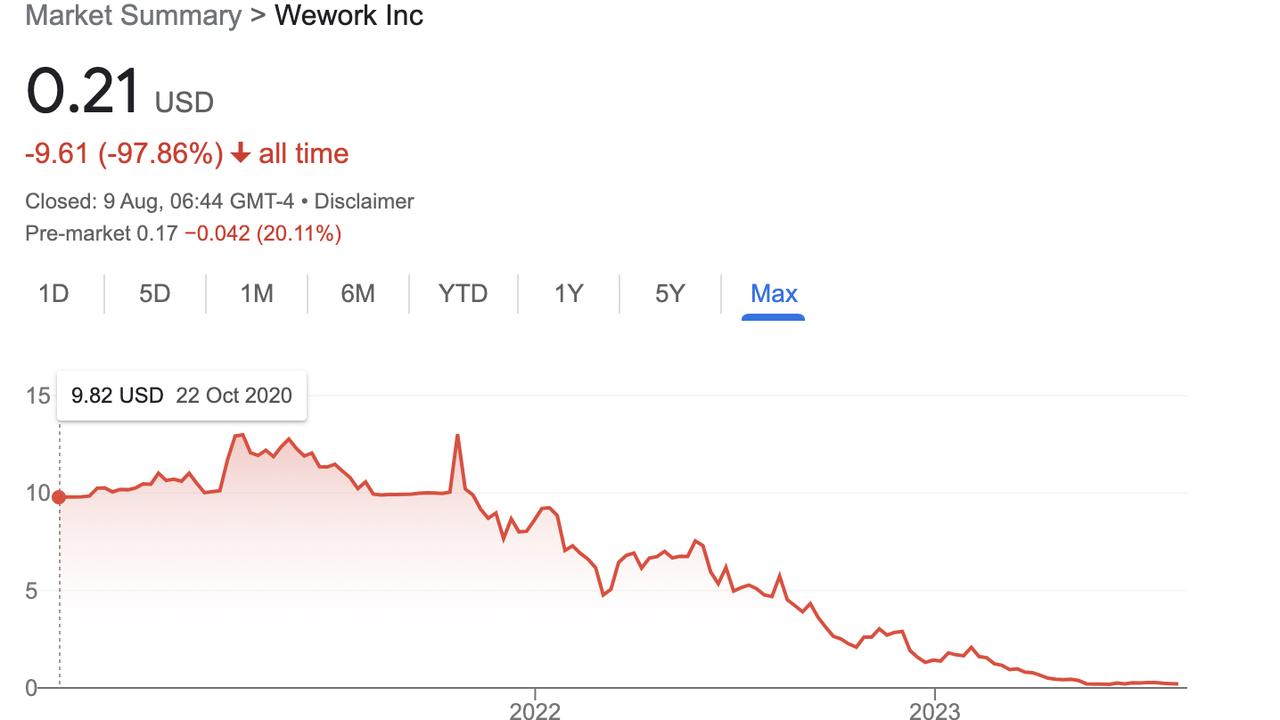 Mr Tolley sounded strangely optimistic as he announced the company's results for the second financial quarter, during which it lost US$349 million (A$533 million).
"The company's transformation continues at pace, with a laser focus on member retention and growth, doubling down on our real estate portfolio optimisation efforts and maintaining a disciplined approach to reducing operating costs," he said.
WeWork's shared plunged by 27 per cent in the hours after the revelations.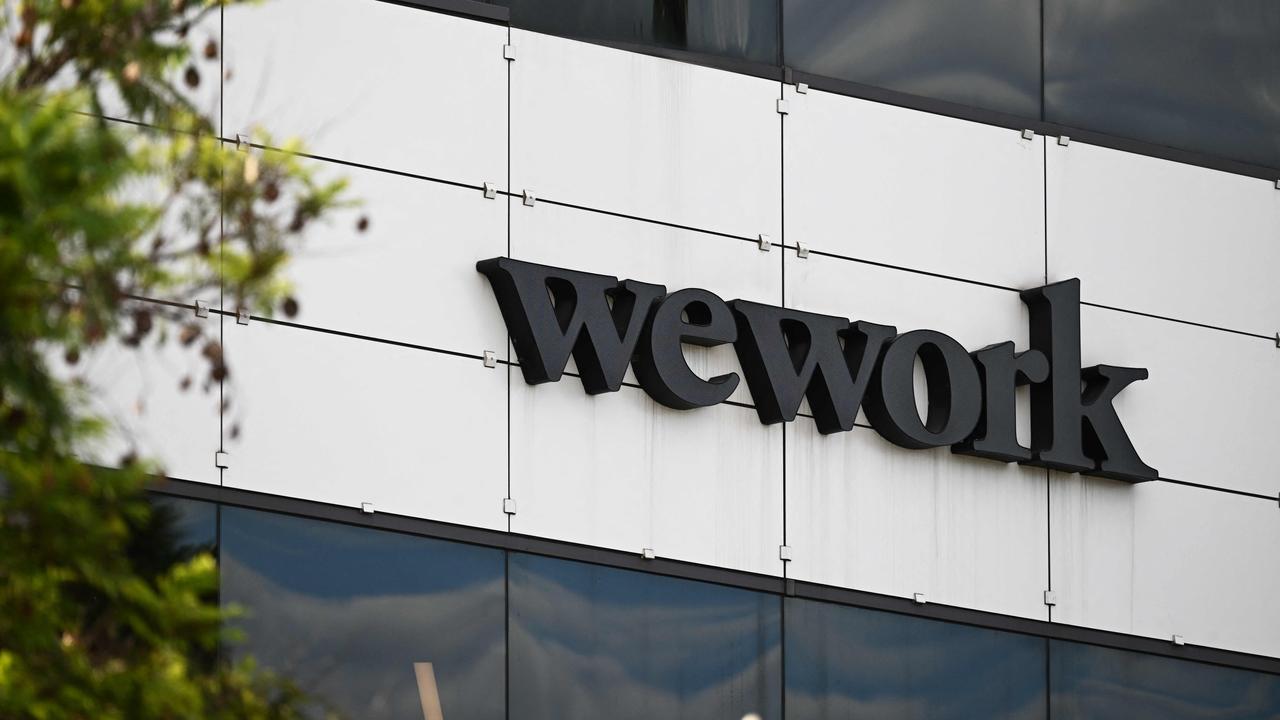 Since being founded in 2010, WeWork has become something of a cautionary tale. In fact, its rise and fall was so dramatic it has become the subject of several books and business school case studies, as well as a documentary and fictional miniseries on AppleTV.
The company has not turned a profit since it went public in October 2021, after a failed first attempt two years earlier that saw the ousting of founder and then-CEO Mr Neumann. It was thrown a lifeline by Japanese tech giant SoftBank and has crawled along ever since.
WeWork has seen yet more turmoil in recent months, with the resignations of top executives including CEO Sandeep Mathrani and CFO Andre Fernandez.
The Covid-19 pandemic only added to WeWork's woes, as many white-collar workers kitted out their own at-home office spaces rather than subletting from WeWork.