Argentines will vote on Sunday in a run-off election to choose the man who will lead the South American country for the next four years.
Opinion polls put the two candidates, left-wing economy minister Sergio Massa and far-right libertarian Javier Milei, neck and neck.
Mr Massa won the first round with 36.7%, ahead of Mr Milei with 30%.
But polls suggest Mr Milei, who has promised to "blow up" Argentina's political system, has made gains since.
Polling gets under way at 08:00 local time (11:00 GMT) and closes at 18:00.
With 40% of Argentines living in poverty, high prices and skyrocketing inflation are by far voters' top concerns.
It therefore came as a surprise to many when Mr Massa, who has been at the helm of the ministry of the economy as the country's annual inflation rate reached a whopping 143%, beat Mr Milei into second place during the first round on 22 October.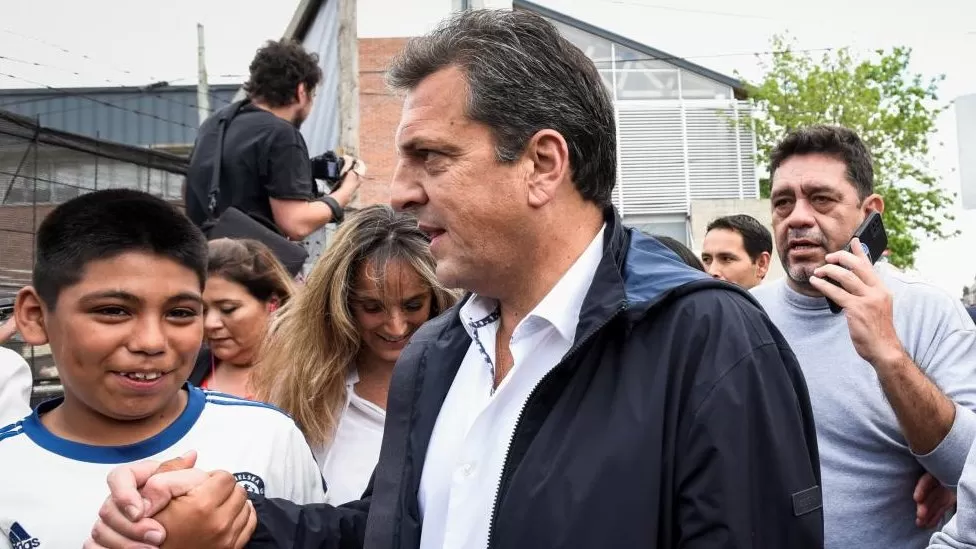 But as he was short of the 45% of votes needed to win outright, Mr Massa now faces Mr Milei again in the decisive run-off.
The candidate who came third on 22 October, conservative Patricia Bullrich, has thrown her weight behind Mr Milei, and polls suggest most of her voters will back the self-proclaimed anarcho-capitalist.
And while a majority of surveys are giving Mr Milei a slight lead over his rival, Sunday's run-off looks set to be a nail-biting finish to an acrimonious election campaign.
Javier Milei, 53, is an economist whose anti-establishment rhetoric has gained him a loyal following especially among young voters disillusioned with traditional politics.
His Libertarian party, which he founded in 2018, is seen by voters as untainted by mistakes of the past and much of his appeal stems from the fact that voters are willing to give his radical proposals a chance after decades of economic upheaval.
Mr Milei has promised to replace the local currency, the peso, with the US dollar, and said he would "blow up" Argentina's central bank.