The comic actor was best known for playing Chandler Bing on the long-running sitcom.
Matthew Perry, a comic actor known for playing the sarcastic, boyishly charming and tightly wound Chandler Bing in the long-running sitcom "Friends," was found dead Oct. 28 at his home in Los Angeles. He was 54.
According to the Associated Press, the coroner's office confirmed the death but no further details could immediately be confirmed. Police told media outlets that no foul play was suspected but that it would probably take weeks to determine the cause of death.
Mr. Perry entered show business while in high school and appeared in several TV series before his breakthrough on NBC's "Friends" in 1994 as the youngest member of the six principals, who included Jennifer Aniston, Courteney Cox, Lisa Kudrow, David Schwimmer and Matt LeBlanc. The show followed the professional and personal ups, downs, hookups and breakups of its cast of characters as they hung out in their New York City apartments or at their favorite nearby coffeehouse.
The show was comfort food with an extremely good-looking and appealing cast, all of whom showed a flair for comic timing, and its time slot — alongside Thursday night hits "Mad About You" and "Seinfeld" — almost assured its status with audiences.
It ran for a decade, with NBC becoming so desperate to maintain its huge audience amid a changing lineup of untested new shows that the cast negotiated salaries collectively and each main actor was paid more than $1 million an episode to continue in its final seasons.
For "Friends," Mr. Perry received an Emmy nomination for best lead actor in a comedy series. He also received two Emmy nods for his guest performances as an associate White House counsel on the NBC series "The West Wing" and one more for his leading role as a dedicated teacher in the TNT cable film "The Ron Clark Story" (2006).
In the early 2010s, he starred on the short-lived ABC sitcom "Mr. Sunshine" as a gloomy sports-and-entertainment arena manager. From 2015 to 2017, he also starred on the CBS remake of sitcom "The Odd Couple" playing the disheveled and divorced sportswriter Oscar Madison to Thomas Lennon's pathologically finicky Felix Unger.
Mr. Perry struggled to translate his success in TV into a significant film career. With the frequent persona of likably witty losers, he starred in "Fools Rush In" (1997) opposite Salma Hayek, the crime comedy "The Whole Nine Yards" (2000) with Bruce Willis and "17 Again" (2009) with Zac Efron.
In the latter, New York Times movie critic Manohla Dargis pointed out Mr. Perry's "exhausted-looking" presence on screen — a prescient description given what he later revealed to be his long struggle with addiction.

According to his 2022 memoir, "Friends, Lovers, and the Big Terrible Thing," Mr. Perry spent at least $7 million on treatment and had 65 stints in detox beginning at the age of 26.
A significant contributing factor to his health, he told The Washington Post while promoting the book, was the unquenchable drive for fame that had initially boosted his career but soon careened out of control. "I have a never-ending need for attention, but it's never the right kind of attention," he said. "It didn't work. It didn't fix that hole in me, and that was surprising to me."
Matthew Langford Perry was born in Williamstown, Mass., on Aug. 19, 1969. His parents divorced before he turned 1, and he spent much of his early life in Ottawa. His stepfather, Keith Morrison, was a broadcast journalist, and his mother, Suzanne Perry Morrison, was a press aide to Canadian Prime Minister Pierre Trudeau.
Mr. Perry became a top-ranked junior tennis player in Canada and, at 15, moved to Los Angeles for the TV career of his stepfather.
"I thought I was pretty good at tennis, and had actually considered going pro, but then reality hit," he told the Chicago Sun-Times. "I played against really, really good players there, and there was no way I could've made enough to eat as a pro in America. So acting started to look better and better."
As a high-school student, Mr. Perry dabbled in improvisational comedy and followed his father, actor John Bennett Perry, into TV work. The younger Mr. Perry accumulated acting credits with guest spots on TV shows such as "Charles in Charge" and, after graduation, was offered the lead on the sitcom "Boys Will Be Boys," which aired on Fox from 1987 to 1988.
A complete list of survivors was not immediately available.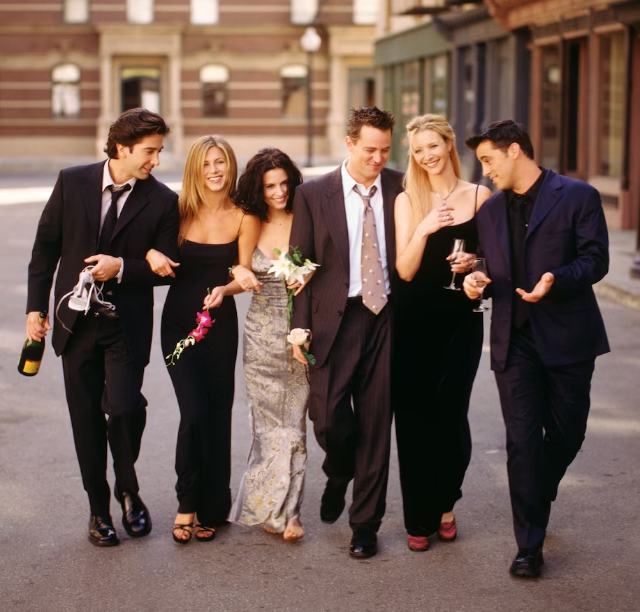 Mr. Perry confessed in his memoir that he found no stability in Hollywood success, only the agony of doubt. He found himself unable to sustain romantic relationships, which he primarily had with actresses.
One source of security, however, was his fascination with the superhero Batman, and he became an obsessive collector of Batman memorabilia, even paying $20 million for an apartment he wound up hating because he thought it seemed like the kind of place Batman's alter-ego Bruce Wayne would live in.
In The Post interview, Mr. Perry referred to himself as a wealthy loner fond of expensive black cars — kind of like Bruce Wayne. He jokingly called one of his assistants "Alfred" — after the trusty manservant of the Batman strip. And that assistant, in turn, called Mr. Perry "Mr. Wayne."