A powerful earthquake centred in Morocco's High Atlas mountains killed hundreds of people, the government said, as collapsed buildings and people fled their shuddering homes in several cities.
Residents of Marrakech, the nearest major city to the epicentre, said some buildings had collapsed in the old city, a Unesco world heritage site, and local television showed pictures of a fallen mosque minaret with rubble lying on smashed cars after the quake struck at 11.11pm on Friday.
Morocco's interior ministry said early on Saturday that at least 296 people died in the provinces near the quake centre. Additionally, 153 injured people were sent to hospitals for treatment. The ministry wrote that most damage occurred outside of cities and towns.
A local official said most deaths were in mountainous areas that were hard to reach.
"The earth shook for about 20 seconds. Doors opened and shut by themselves as I rushed downstairs from the second floor," said Hamid Afkir, a teacher in a mountainous area west of the epicentre near Taroudant, adding there had been aftershocks.
Morocco's geophysical centre said the quake struck in the Ighil area of the High Atlas with a magnitude of 7.2. The US Geological Survey put the quake's magnitude at 6.8 and said it was at a relatively shallow depth of 18.5km (11.5 miles).
Ighil, a mountainous area with small farming villages, is about 70km (40 miles) south-west of Marrakech. The quake struck just after 11pm.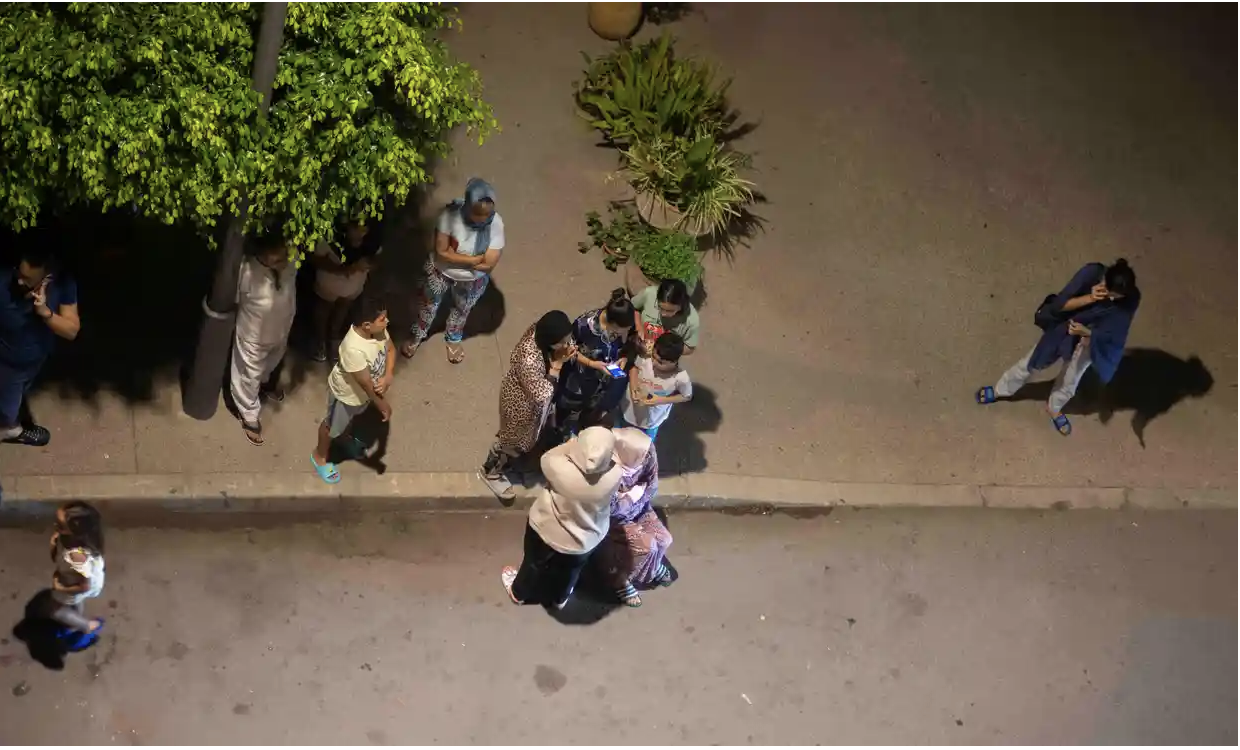 In Marrakech, some houses in the tightly packed old city had collapsed and people were working by hand to remove debris while they waited for heavy equipment, resident Id Waaziz Hassan said.
Footage of the medieval city wall showed big cracks in one section and parts that had fallen, with rubble lying on the street.
Another Marrakech resident, Brahim Himmi, said he saw ambulances coming out of the old town and many building facades damaged. People were frightened and were staying outside in case of another quake, he said.
People in Rabat, about 350km (220 miles) north of Ighil, and in the coastal town of Imsouane, about 180km to its west, also fled their homes, fearing a stronger quake, according to witnesses.
"We heard screams at the time of the tremor," a resident of Essaouira, 200km west of Marrakech, said by phone. "People are in the squares, in the cafes, preferring to sleep outside. Pieces of facades have fallen."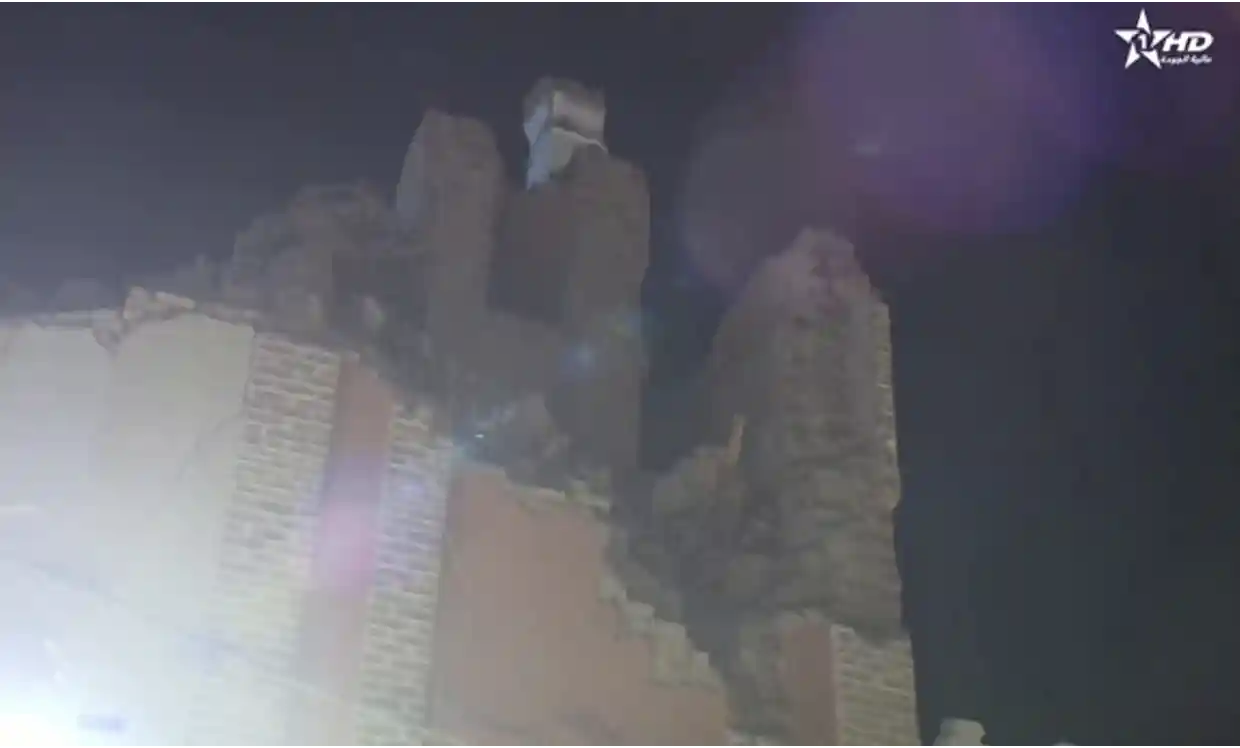 Some videos shared on social media appeared to show at least one building collapsing and rubble in the streets. Others showed people running out of a shopping centre, restaurants and apartment buildings and congregating outside.

The US Geological Survey said the region's population lived in "structures that are highly vulnerable to earthquake shaking".
Internet connectivity was disrupted in Marrakech due to power cuts in the region, according to global internet monitor NetBlocks.
Morocco experiences frequent earthquakes in its northern region due to its position between the African and Eurasian plates.
The quake was felt as far away as Portugal and Algeria, according to the Portuguese Institute for Sea and Atmosphere and Algeria's Civil Defense agency, which oversees emergency response.
In 2004 at least 628 people were killed and 926 injured when a quake hit al-Hoceima in north-eastern Morocco.
In 1980, the 7.3-magnitude El Asnam earthquake in neighbouring Algeria killed 2,500 people and left at least 300,000 homeless.
With Agence France-Presse and Reuters