The 18-year-old son of basketball superstar LeBron James has been rushed to hospital after suffering a cardiac arrest.
Bronny James, himself a promising basketball player with the University of Southern California, was doing a workout at the university when the medical incident struck.
The scary incident has been followed by a claim from Twitter boss Elon Musk that Covid-19 vaccinations played a role.
Bronny was taken to hospital and immediately placed in intensive care. Thankfully, he has since been removed from the ICU and is in a stable condition.
"Yesterday, while practising, Bronny James suffered a cardiac arrest," a spokesperson for the family said in a statement.
"Medical staff were able to treat Bronny and take him to the hospital. He is now in stable condition and no longer in ICU.
"We ask for respect and privacy for the James family and we will update the media when there is more information.
"LeBron and (his wife) Savannah wish to publicly send their deepest thanks and appreciation to the USC medical and athletic staff for their incredible work and dedication to the safety of their athletes."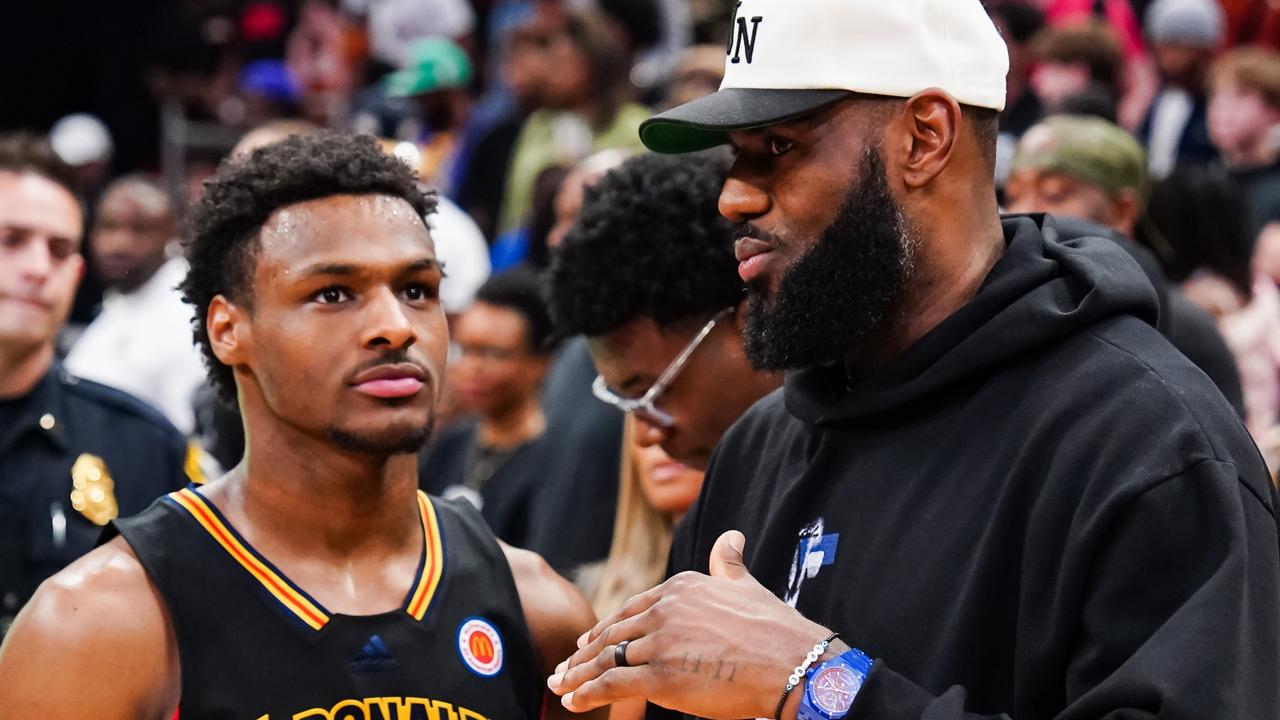 According to TMZ, the incident happened on Monday morning, local time. Emergency services received a call at 9.26am and rushed to the Galen Centre, where Bronny's team, the Trojans, plays and trains.
The 18-year-old was reportedly unconscious, and received treatment at the scene before he was moved to hospital.
Musk, the Tesla CEO who purchased Twitter for $44 billion last year responded to a Twitter post about James' episode by tweeting: "We cannot ascribe everything to the vaccine, but, by the same token, we cannot ascribe nothing".
"Myocarditis is a known side-effect. The only question is whether it is rare or common."
Myocarditis, a rare inflammatory condition that affects the heart, has been reported in cases involving adolescents and young adult males who were administered an mRNA vaccine against COVID-19, according to the Centers for Disease Control and Prevention (CDC).
According to the American Heart Association, only about 1 in 10 people survive an out-of-hospital cardiac arrest, which occurs when the heart stops abruptly with little or no warning.
According to CDC data, there were 635 cases of myocarditis diagnosed out of the 54.8 million doses of the mRNA vaccine given to children between the ages of five and 17 as of May 2022.
"Any health problem that happens after vaccination is considered an adverse event. An adverse event can be caused by the vaccine or can be caused by a coincidental event not related to the vaccine," the CDC said.
LeBron James has said in the past that his family has been vaccinated against COVID.
There is no evidence linking his son's cardiac arrest to the vaccine, The New York Post reports.
It comes after Head of Melbourne University's School of Health Sciences Bruce Thompson last month advised people to get an annual or biannual booster as they would with a flu shot.
"We need a flu shot every year, if we need a Covid shot every year, or twice a year, it is what it is," he said.
With 2600 Australians dying of Covid this year, the epidemiologist warned the numbers were "significant".
LeBron James, meanwhile, is among the greatest basketballers of all time — perhaps the best, depending on who you ask. His son is also immensely talented, and has long been expected to end up in the NBA, where LeBron currently plays for the Los Angeles Lakers.
LeBron has been vocally supportive of his son's career thus far and is often seen in the stands watching him play, even during the NBA season.
By the time Bronny is eligible for the NBA draft, his father (currently 37) will be 39 years old. Yet LeBron has expressed a strong desire to stick around in the league for long enough to line up alongside him.
"My last year will be played with my son," he told The Athletic last year.
"Wherever Bronny is at, that's where I'll be. I would do whatever it takes to play with my son for one year. It's not about the money at that point."
They would be the first ever father-son duo to play together in the NBA.
'An absolutely wonderful kid'
Broadcaster Stephen A. Smith, an NBA analyst, said that dream would be the furthest thing from the James' minds now.
"All of that gets thrown to the wayside when it comes to something like this. Because if you know anything about LeBron James, anything at all, nobody debates what a wonderful, loving father he is, and how much he loves his children," Smith said.
"We see him talking about Bronny all the time. His wife and Bronny's mother, Savannah, first class all the way, just a wonderful human being. They have a great, great family. And Bronny has never, ever done anything to besmirch or sully the James name. He, by all accounts, is an absolutely wonderful kid that we hope for the best for.
"When you hear something like this, you just thank the good Lord that the medical staff was there, that he wasn't practising by himself with nobody around, that there were people there to see what transpired and come to the rescue.
"I'm just thankful that he's doing OK, and whatever caused this is something they'll identify and alleviate as soon as possible, so he can restore his life."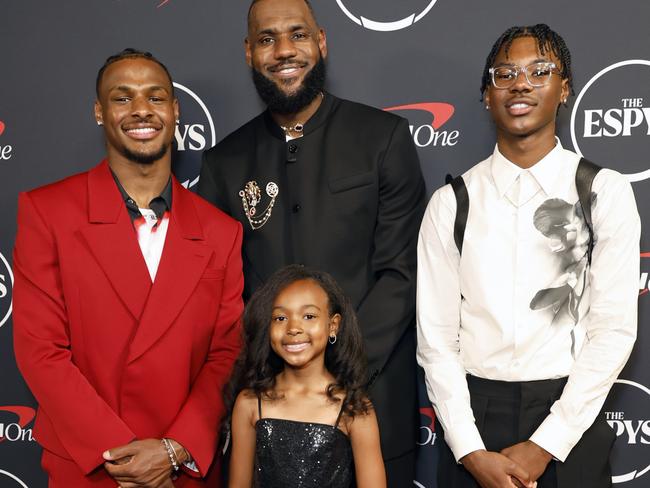 Damar Hamlin, the Buffalo Bills NFL star who suffered a cardiac arrest on field and survived, sent his prayers to Bronny and the rest of the James family.
"Here for you guys, just like you have been for me for my entire process," he said.
NBA great Magic Johnson said he was praying for Bronny and "hoping he makes a full and speedy recovery".
And another NFL star, Robert Griffin III, asked his followers to send prayers Bronny's way.
"His continued recovery and health is what we all pray for," Griffin said.