By running for reelection, Pelosi is poised to extend her lengthy career on Capitol Hill, which began by winning a special election in June 1987, further cementing her role as a towering figure in Democratic politics in Washington and on the national stage.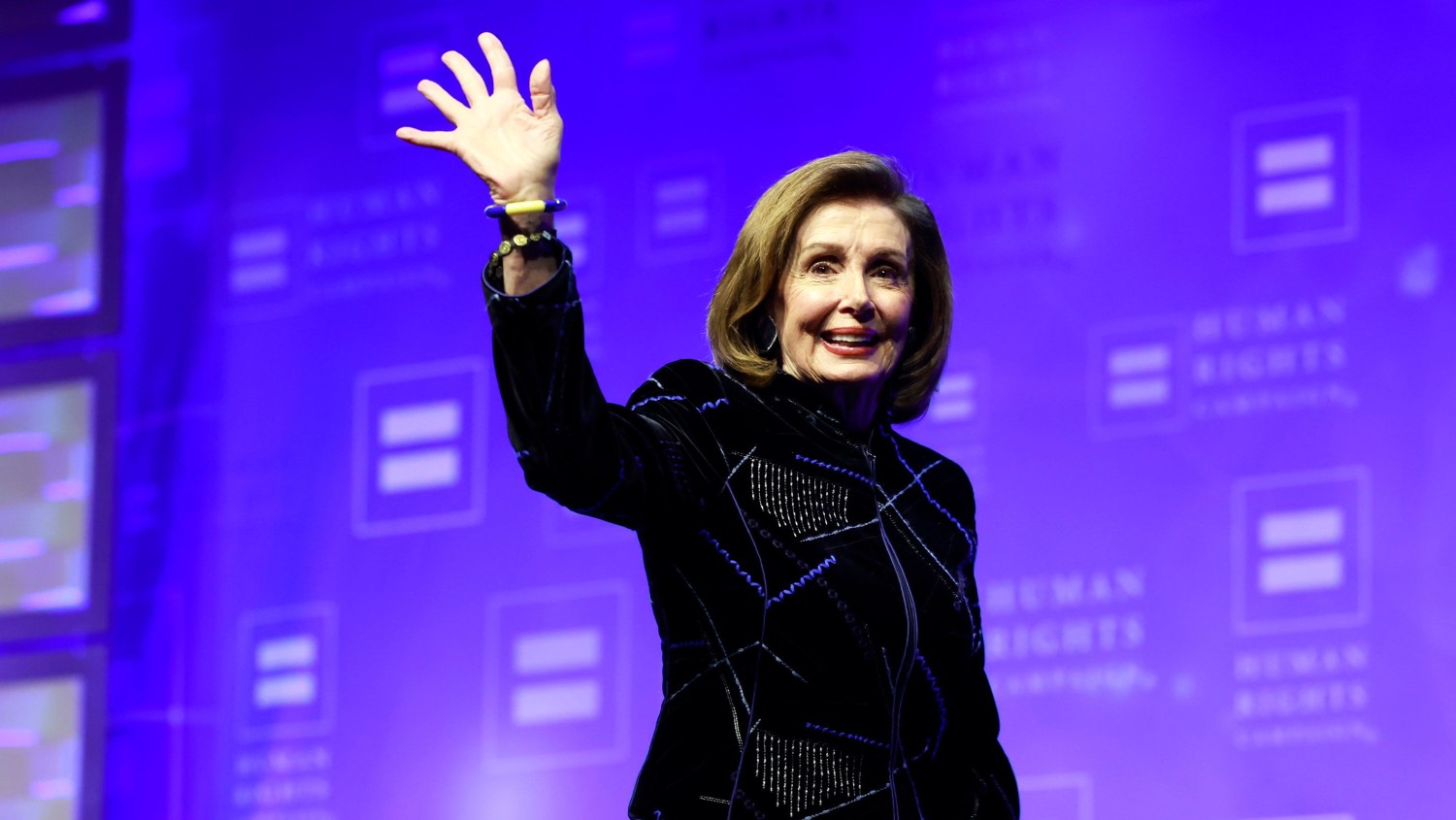 Former House speaker Nancy Pelosi (D-Calif.) announced Friday that she will run for reelection in 2024 for her San Francisco-area House seat, ending speculation about her political future after she decided last year she would step down as the leader of the House Democratic caucus.
Pelosi, 83, briefly explained her decision in a social media post Friday.
"Now more than ever our City needs us to advance San Francisco values and further our recovery," Pelosi said in a post to X, formerly known as Twitter. "Our country needs America to show the world that our flag is still there, with liberty and justice for ALL. That is why I am running for reelection — and respectfully ask for your vote."



House Speaker Nancy Pelosi (D-Calif.) announced on Nov. 17 that she will not seek reelection as the House Democratic caucus's top leader. (Video: Michael Cadenhead/The Washington Post)
---
Pelosi's career has been marked by historic firsts: She was the first woman to serve as Speaker of the House when she assumed the position in 2007. Almost a decade later she again assumed the speakership in 2019 after she helped usher in a large Democratic majority.
In November, Pelosi announced she would not seek reelection as the House Democratic caucus's top leader, saying in a speech on the House floor that it was time "for a new generation to lead the Democratic caucus that I so deeply respect."
Pelosi, who does not even serve on any legislative committees, is making history again by continuing to serve in the rank-and-file again with no official perch of power.
Since Sam Rayburn, who became speaker before World War II, no Democratic speaker has returned to life in the rank-and-file and continued to serve more than a year after his or her tenure ended. Instead, Pelosi's predecessors either retired from Congress at the same time they gave up the gavel or retired outright within months of stepping down as speaker.
Her decision to step down as the top House Democrat came weeks after a hammer-wielding assailant broke into the couple's San Francisco home and attacked Pelosi's husband. Paul Pelosi suffered a fractured skull and serious injuries to his right arm and hands, and the attack weighed heavily on Nancy Pelosi's mind as she decided on her political future. She later said the incident almost pushed her to want to stay in Democratic leadership but that she ultimately felt "balanced" about her decision to become a rank-and-file member again.

Pelosi, who on Thursday celebrated her 60th wedding anniversary, announced her reelection campaign at a moment where she has emerged as a staunch defender of elderly politicians continuing to serve well into their 80s.
Pelosi has accused the critics of 90-year-old Sen. Dianne Feinstein (D-Calif.) of sexism for their calls for Feinstein's resignation as her mental and physical condition has deteriorated in the last few years. In recent months, after a lengthy hospitalization following a case of shingles, Feinstein has been escorted around the Capitol and back home by one of Pelosi's daughters. The two families bonded living on the same San Francisco street years ago.
Pelosi has also staunchly defended President Biden, 80, as he readies his reelection bid for next year amid growing questions about his age.
In recent weeks, Republicans have faced similar questions after Senate Minority Leader Mitch McConnell (R-Ky.) had a pair of public momentsthis summer in which he froze up while speaking to reporters. McConnell, who suffered broken ribs and a severe concussion after falling in March, has tried to tamp down concerns about his health.
When she stepped out of leadership at the end of last year, Pelosi repeatedly said that she did not want to appear as the "mother-in-law in the kitchen" hovering over today's new Democratic leaders. She took no legislative committee assignments and took on a role as roving political ambassador for Democrats, still helping raise money for candidates and liberal causes but without an official portfolio.
But Pelosi said repeatedly in interviews that she worried about her hometown's clout, with Feinstein retiring next year and longtime senator Barbara Boxer, from just across the bay in Marin County, having retired six years ago.
Pelosi acknowledged in December that she would be transitioning from a role that comes with "awesome power" to one with still "strong," if subtler influence, particularly on women who might want to run for office. She recalled how, when she arrived in Congress in 1987, there were only 23 women in the House out of 435 lawmakers.
"I want women to have confidence," Pelosi said then. "So sometimes when I act a little more, shall we say, like myself, it's because I want them to know it's okay to assert yourself, to have confidence in what you bring to the table, and also to understand your uniqueness."
Pelosi's victory in 2024 would seem all but assured. Since narrowly winning the nomination for her seat in a 1987 special election, Pelosi has easily won reelection every two years to one of the most liberal districts in the nation.
Under California's all-in, jungle primary system instituted in 2012, Pelosi has faced several challengers to her left in recent primaries but none has ever received even 15 percent of the vote. Should she win next year, Pelosi would be 86 at the end of her term in early January 2027.
Marianna Sotomayor contributed to this report.