It'll be one of the big announcements at this week's glitzy annual Apple event – but the tech giant said it was "forced" to do it.
Early on Wednesday morning, Australia time, Apple is set to debut one of the biggest design changes to its iconic iPhone in over a decade.
The only thing is, Apple didn't want to make the change to the new iteration of the iPhone at all. It was forced to do it.
"We have no choice," said an Apple exec last year.
Yet the ditching of Apple's unique Lightning power port and cable will be part of the fanfare of new innovations when CEO Tim Cook launches the iPhone 15 and Apple Watch 9 at its headquarters in Cupertino, near San Francisco, on Tuesday, California time.
As with every Apple launch, the rumour mill is in overdrive. They might not all come to pass.


But it's likely the standard version of the iPhone 15 will take on some of the features of the iPhone 14 Pro. While pricier, top end versions of the 15 could get a new metal body.
It's also possible some snazzy software could be announced. Last year, Apple surprised everyone with gadgetry that could indicate if someone was in an accidentand then call the emergency services.
Apple is calling the event "wonderlust". It will be live streamed at 3am AEST if you're that keen you don't mind missing sleep.
The launches come at a crucial time for the $4.35 trillion firm which has seen sales go down by 2 per in the last quarter while a share price wobble occurred after China restricted iPhone usage by government employees.
Apple wants to claw back lost revenue by exciting both existing and would be customers.
And more revenue can be achieved with higher prices. It's thought the top end iPhone 15 could break the $3000 barrier.
Here's what's confidently expected to be announced early on Wednesday.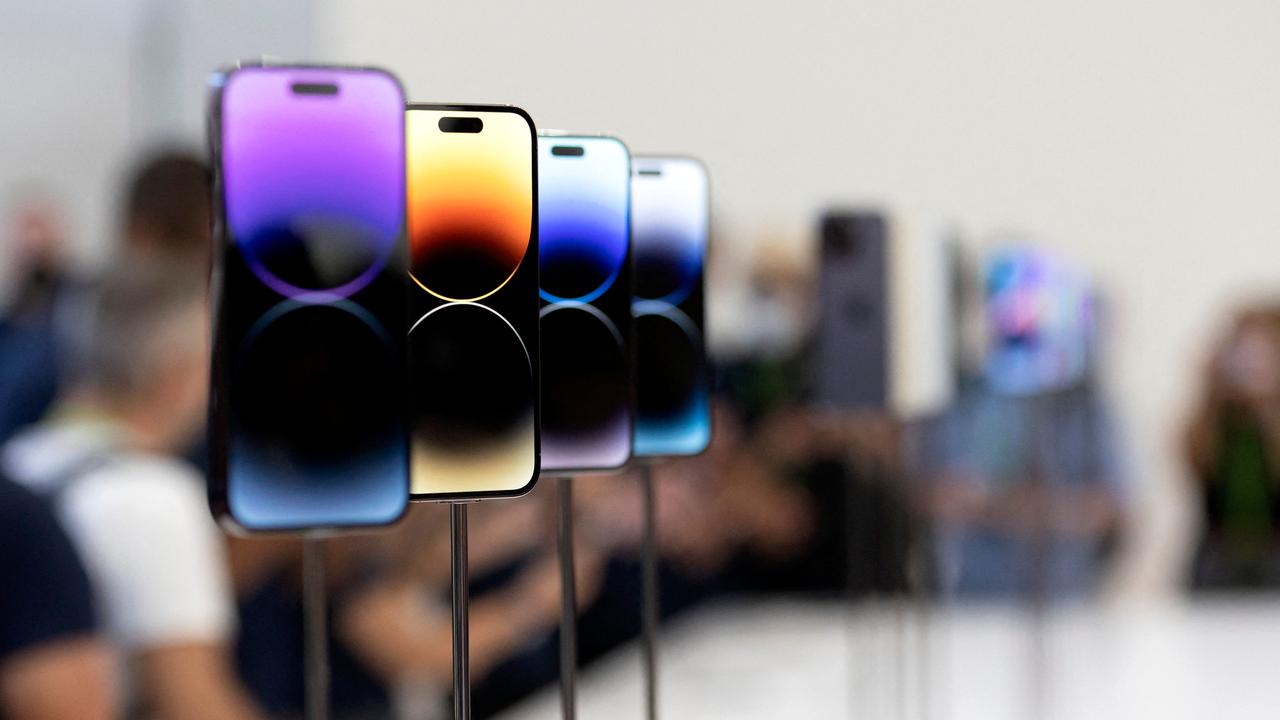 End of Lightning
It's "so long" to Lightning, Apple's exclusive cable and charger port that was launched 11 years ago.
It stirred controversy at the time because it meant iPhones could only be charged with the unique Lightning cord.
But after a decade of going its own way, a ruling by the European Union (EU) has changed all that.
In 2022, the EU said that from late 2024 all phones sold in the bloc must have a USB-C connecter so people don't have to fiddle around finding different cords for different gadgets.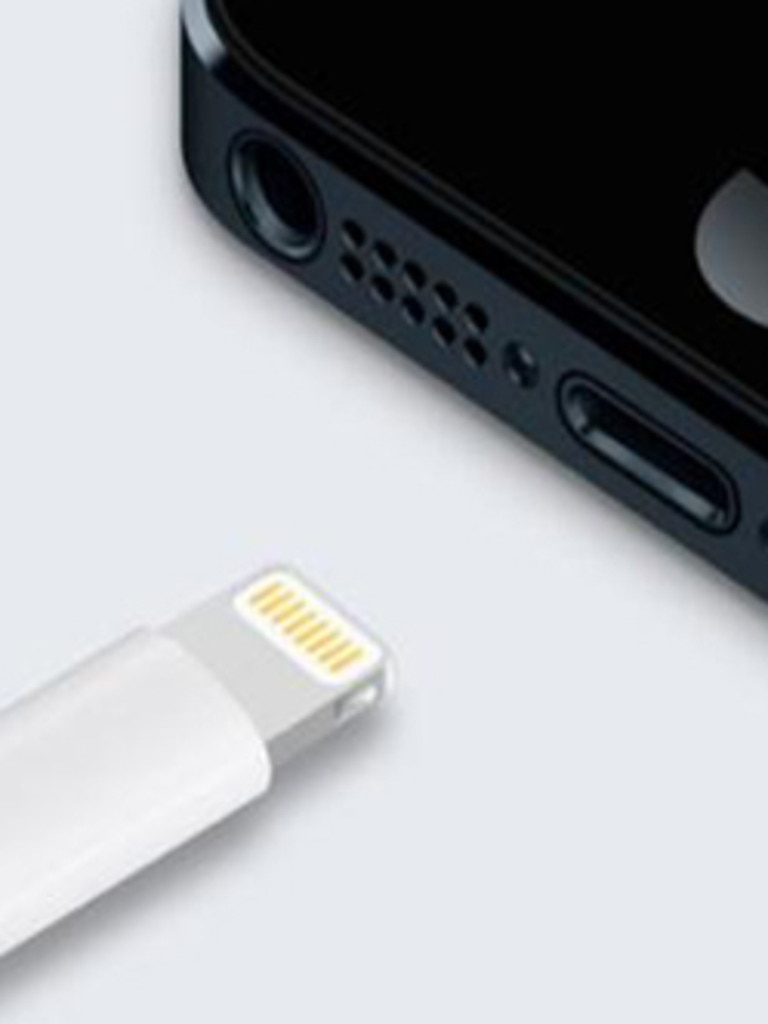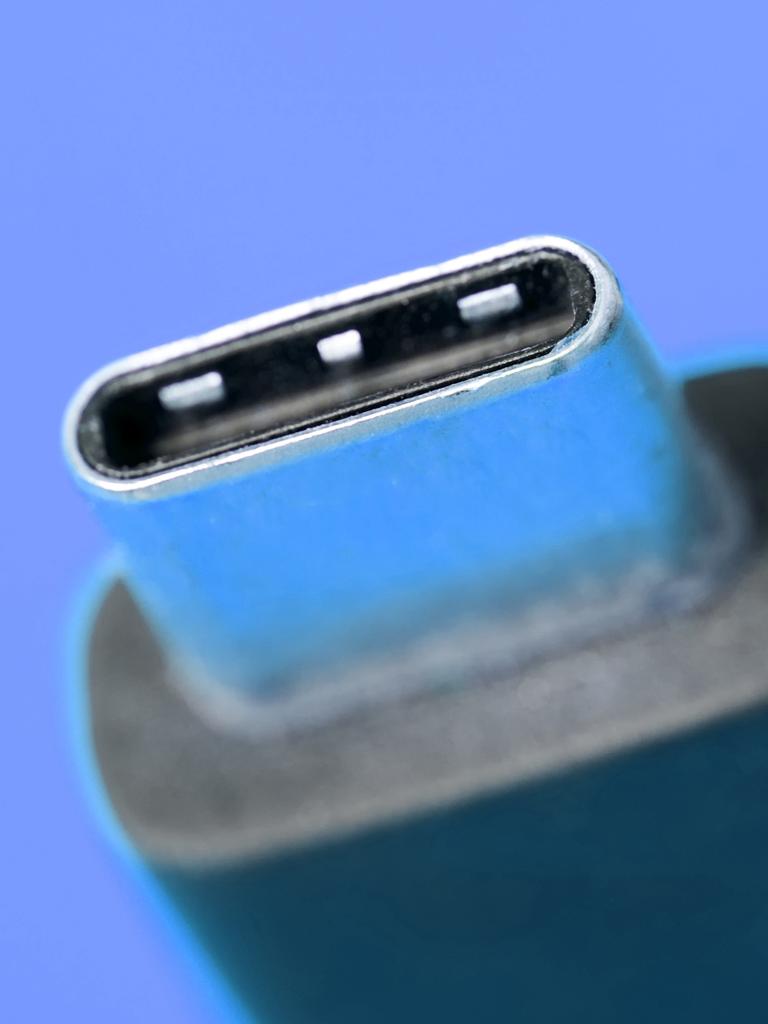 Apple weren't happy and had argued that mandating one type of charger port "stifled innovation" and that over time that would be detrimental to customers. The plea fell on deaf ears.
The rule only applies in the EU, but manufacturers cut costs by making their products as similar as possible across the board. So what Brussels demands, the rest of the world is getting.
"Obviously we'll have to comply, we have no choice," said Apple's global marketing head Greg Joswiak.
It means that most USB-C cords, which are a similar size to a Lightning cable, should work on new iPhones.
It's also thought an update to the Air Pod ear phones could feature a USB-C port.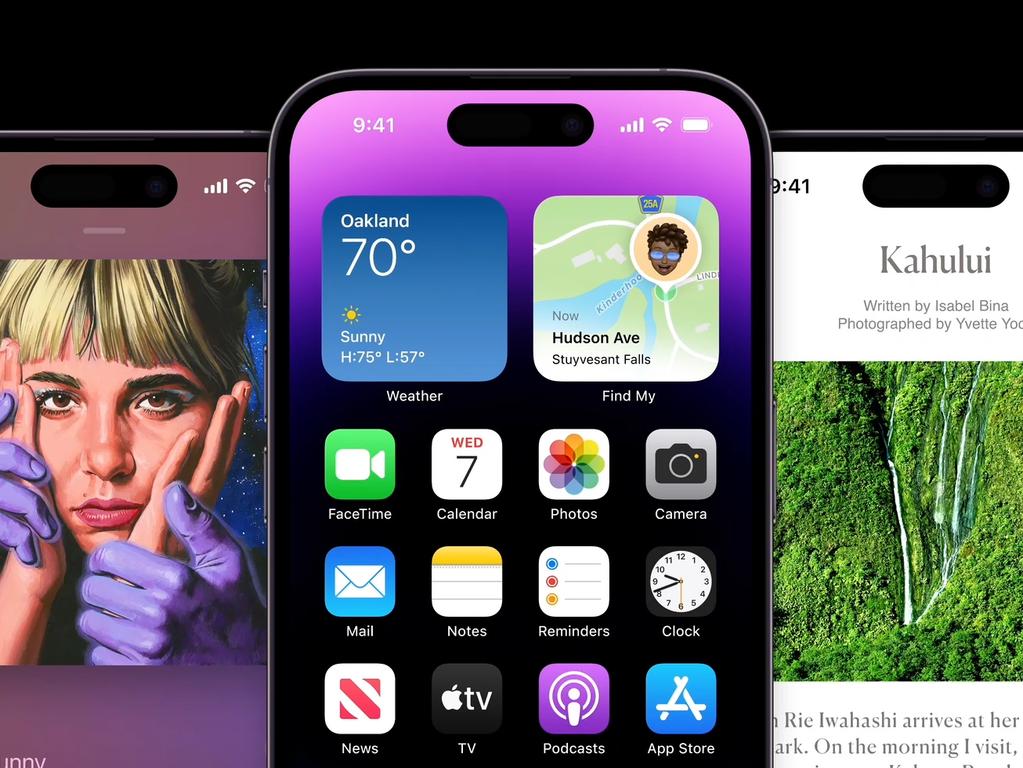 Dynamic Island
A criticism of last year's iPhone 14 launch was that the standard and Pro versions were too far apart in features.
That should be partially resolved with the roll out of the so-called "Dynamic Island" to all 15 phones.
The Dynamic Island was the stand out design change of 2022.
The pre-existing notch, the all-important but seemingly blank space towards the top of the screen that included the camera and sensor to unlock the phone, was ditched on Pro models for a lozenge which took 30 per cent less space.
Whatever 15 you get should now feature it.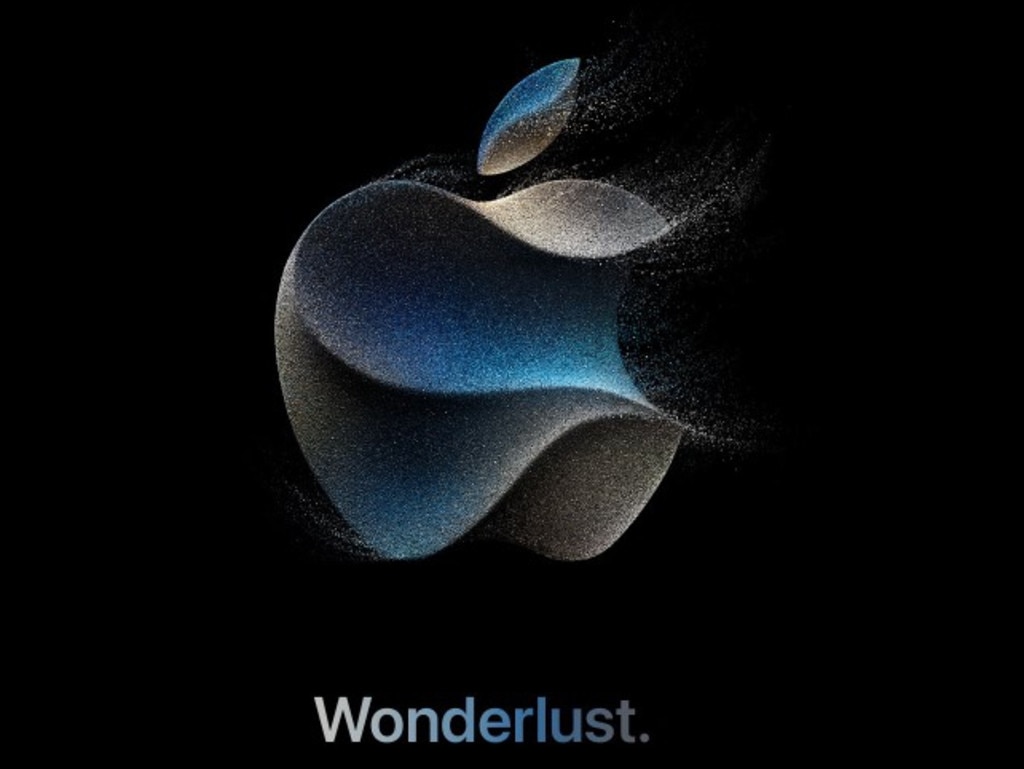 Titanium and (almost) rimless
Rumours abound that pricier and higher end phones could be clad in titanium metal for the first time. Some Apple Watches already sport the metal finish.
Partly that's been spurred by the logo for the launch event which features the famous Apple logo transformed by what could be titanium metal dust. People also read a lot into things.
Titanium would replace the current stainless steel frame on Pro models. It may not look much different but it is lighter and stronger.
Apple is also thought to be shrinking the bezels on the iPhone. That's the rim between the phone screen and the frame. It could be narrowed to just 1.5mm bringing the idea of a rimless iPhone a touch closer.
Pro phones are also expected to get souped up chips while the camera will have upgraded lenses and a deeper zoom. Also expect increased storage capacity in Pro phones.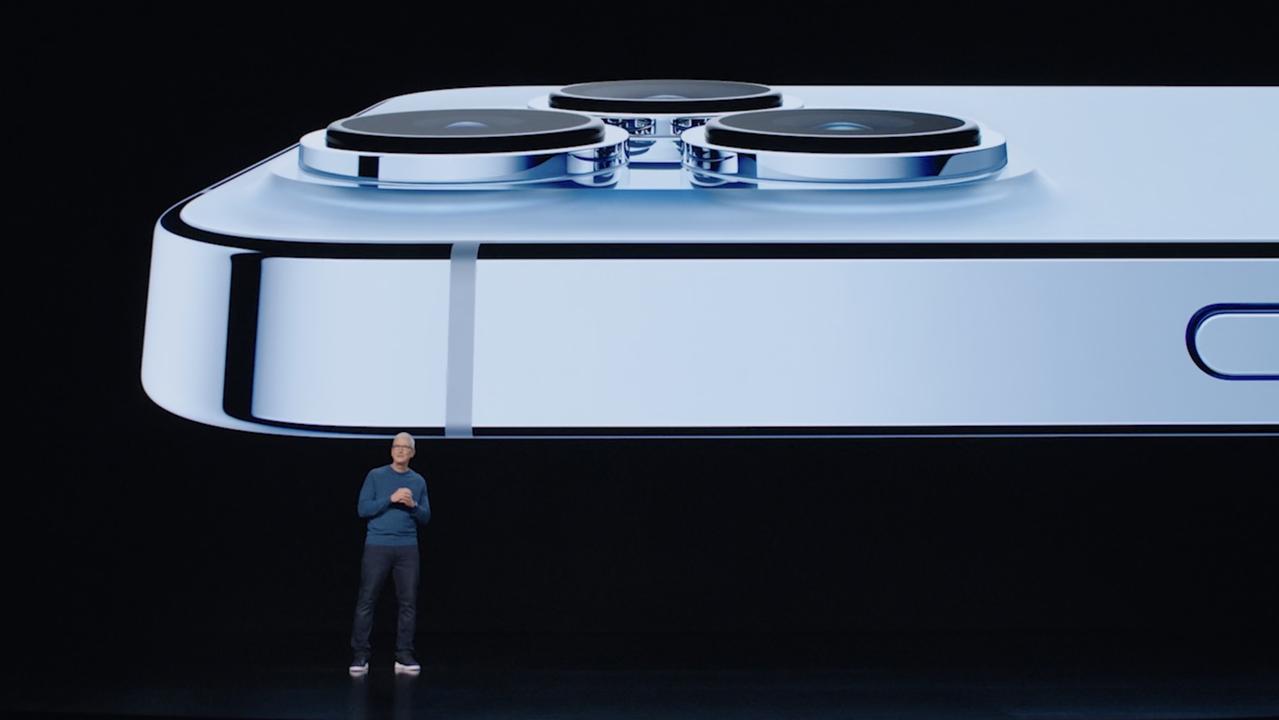 $3000 price tag
Apple phones have never been the cheapest. The iPhone 15 won't change that.
There are suggestions the lower end 15s will be a similar price to the iPhone 14 in Australia, so between $1399 for the smallest, lowest spec phone and $2099 for the larger Plus with 512GB.
The Pro phones retail from $1749 to $2769 right now.
But Forbes magazine has said Pro prices could rise by more than $300 which would see the most expensive iPhone top out at more than $3000.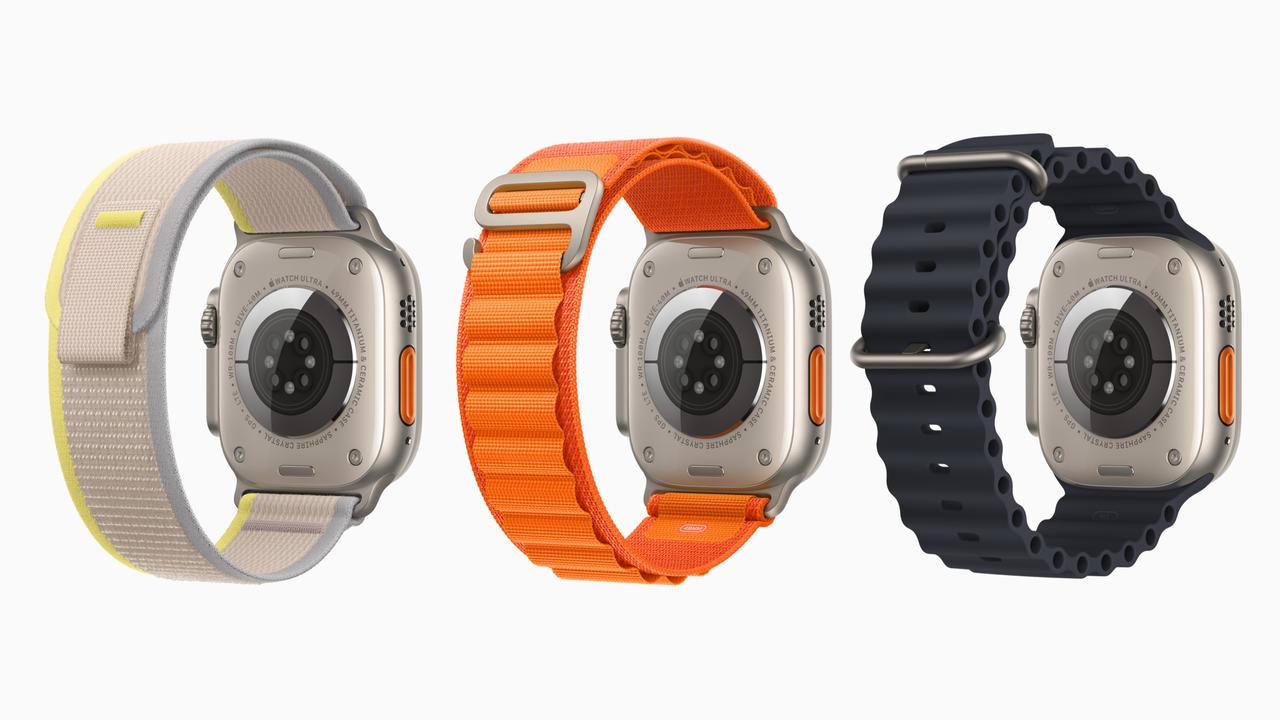 Apple Watch
An updated Apple Watch is likely to debut in California but the general consensus is that it won't be a huge evolution on the current Apple Watch 8.
But it could get a boost in performance with a faster processor.
Apple usually releases new style cases for the phone so expect some bold shades and funky patterns.
There are not thought to be any significant announcements about other Apple products including computers or iPads.
The new iPhone and Apple Watch are expected to be available from September 22.