Donald Trump's return to Twitter, now called X, following his arrest in Georgia, highlights a potentially rocky future for his Truth Social platform.
The former president returned to his formerly beloved account on the platform soon after he handed himself into the Fulton County Jail for booking over racketeering and conspiracy charges in connection to alleged criminal attempts to overturn the 2020 election results.
Trump denies any wrongdoing and has accused Fulton County District Attorney Fani Willis of being overwhelmingly partisan. He has said that recent indictments against him are part of an election strategy by President Joe Biden's campaign to damage his chances in the next presidential election.
The post, the first one Trump has shared on X since January 8, 2021, featured the historic mugshot he had taken at the jail during his booking process. The caption read, "ELECTION INTERFERENCE. NEVER SURRENDER," and there was a link to a fundraising page on his website.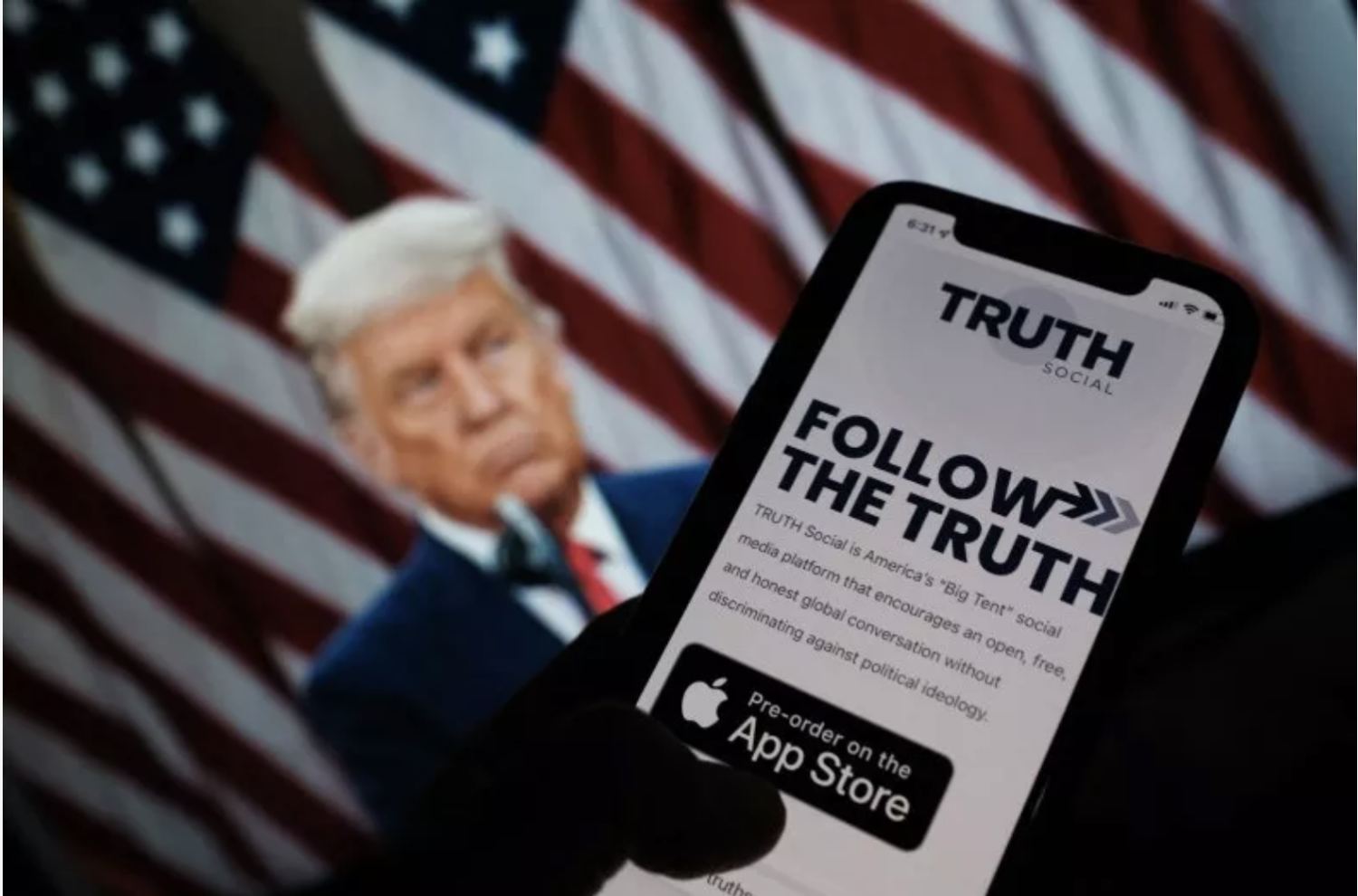 Trump has already said that he does not intend to return to X full time after posting the fundraising plea on Thursday. "I LOVE TRUTH SOCIAL. IT IS MY HOME!!!" the former president posted on his social-media platform the same night.
However, should the Republican, who is the early frontrunner as GOP candidate in the 2024 presidential election, return to posting frequently on X, where he has tens of millions of more followers, it could essentially render Truth Social useless.
"If Trump goes full fledged on Twitter [now X] and Facebook, that really undercuts one of the big calling cards of Truth Social," Joshua Tucker, co-director of NYU's Center for Social Media and Politics, previously told Newsweek.
SIGN UP FOR NEWSWEEK'S DAILY HEADLINES >
"Truth Social is the social media platform you can use to get access to Donald Trump," Tucker added. "So, if he does go back to Twitter, that is probably going to hurt Truth Social, and he's going to take a financial hit."


Trump was suspended from X and other mainstream social-media platforms in the wake of the January 6, 2021 on the Capitol attack over fears he would use them to incite his supporters to commit further violence.
In February 2022, the Trump Media & Technology Group (TMTG) launched the Truth Social app as a way for the former president to share updates online.
After a rocky start for Truth Social, including Trump not posting on it for the first few months of its launch, the former president now routinely shares often dozens of updates a day via Truth Social. Until Thursday, Trump refused to return to X, despite owner Elon Musk reinstating his account in November 2022.
Trump was also banned from Facebook and Instagram after the Capitol riot, before Meta lifted the suspension earlier this year. Trump returned to posting on the booth platform in March, and still frequently shares updates, campaign announcements, and fundraising appeals on Facebook to this day.
There is still a chance that Trump may return to X but only to seek donations amid his 2024 election campaign and four criminal investigations he faces.
Alexandra Cirone, assistant professor of government at Cornell University, Ithaca, New York, previously said that Trump abandoning his Truth Social platform to return fully to X would be worth it to help his 2024 chances.
"Trump's die-hard MAGA supporters aren't sufficient to get him elected," Cirone told Newsweek in February 2023. "He will need the reach of social media to win."
Trump has repeatedly dismissed the idea that he will eventually return to X, and has said he is more than happy sharing his thoughts on Truth Social.
"It's doing phenomenally well. The press hates to talk about it, but it's doing phenomenally well. I think engagement is much better than it is with Twitter," Trump said at the Republican Jewish Coalition's annual leadership meeting in Las Vegas, Nevada, on November 19, 2022.
"Truth Social has been very, very powerful, very, very strong, and I'll be staying there," he added.