A monster hurricane has made landfall in Florida with warnings it could be "life threatening".
Hurricane Idalia slammed into northwest Florida as a Category 3 storm at 7.45am on Wednesday (9.45pm AEST) as officials warned of "catastrophic" impacts including storm surges of up to five metres.
Authorities in the southern US state described Idalia and its potentially deadly high surging waters as a once-in-a-lifetime event for Florida's northwest coast, ordering mass evacuations and issuing flood alerts.
So far, there is no word on deaths or injuries.
The US National Hurricane Centre (NHC) said Idalia, which earlier raked western Cuba, was packing maximum sustained winds of approximately 215 kilometres per hour which it warned could be "destructive," and "life-threatening".
The eye made landfall near the community of Keaton Beach in Florida's marshy Big Bend area about 110km south of Tallahassee. It was a Category 4 storm before weakened to Category 3 just before it hit land.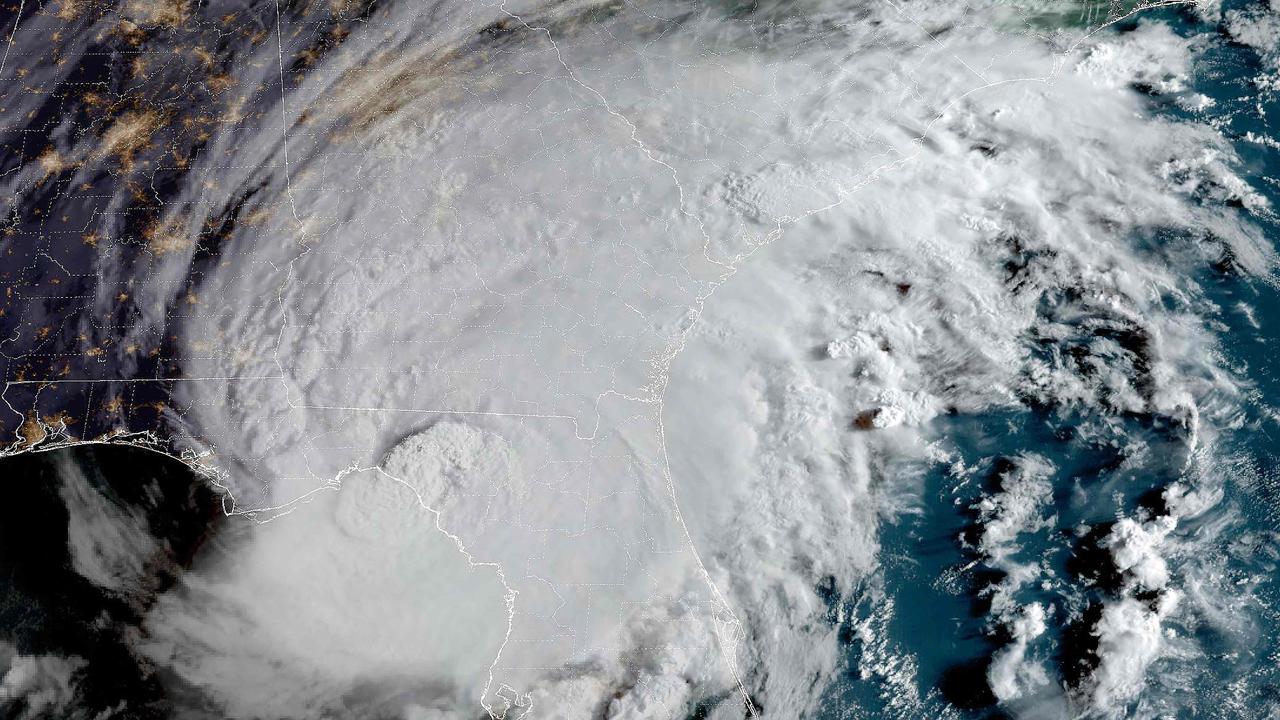 It is the strongest hurricane to hit that region in 125 years. Meteorologists said a rare blue supermoon which could further raise tides above normal levels just as Idalia pounds the coastline.
The Big Bend area is particularly vulnerable as there are few offshore barrier islands to lessen the impact to the mainland.
The hurricane is expected to track through central northern Florida before powering into southern Georgia later on Wednesday followed by coastal areas of South Carolina and North Carolina on Thursday.
Federal Emergency Management Agency (FEMA) chief Deanne Criswell told CNN that as Idalia moved inland "catastrophic inland flooding" was possible in all those states.
In Florida, storm surges of more than 2 metres above the highest tide, at 2.7 metres, was recorded in Cedar Key, an island just off the coast.
"This thing is powerful, if you're inside, just hunker down until it gets past you," Florida Governor Ron DeSantis told a press conference just before landfall.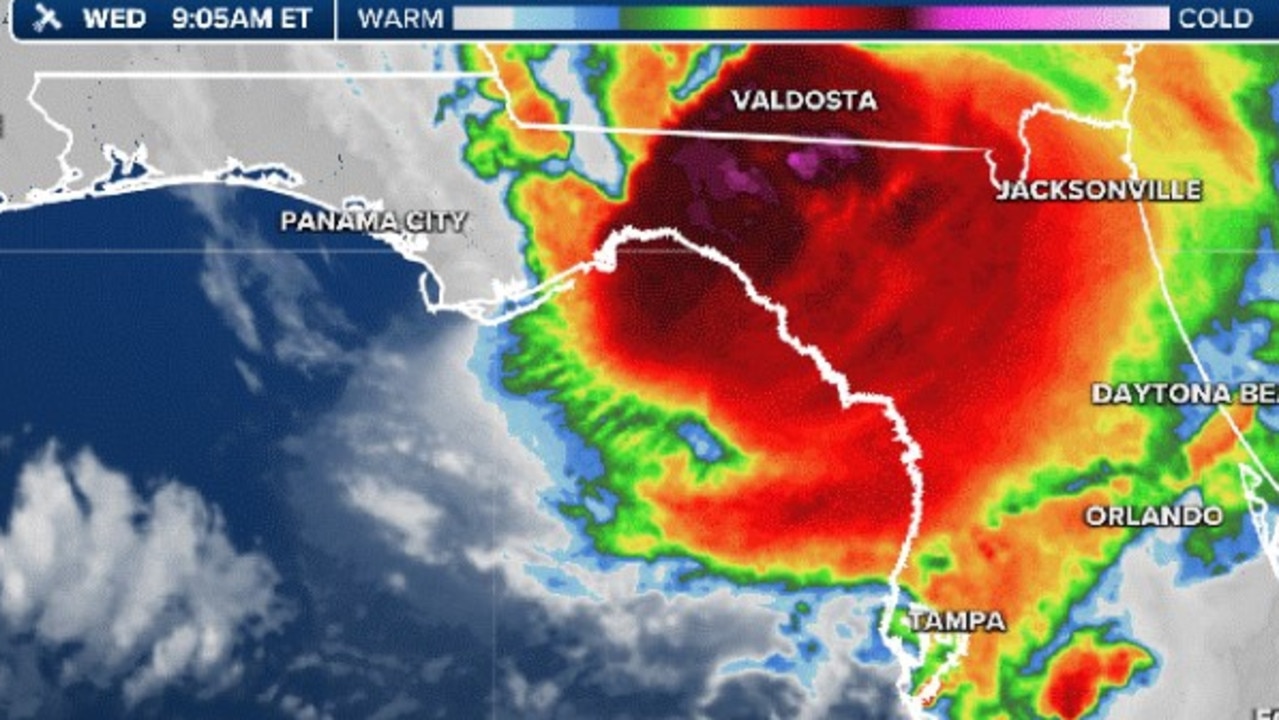 Storm of the century
Mr DeSantis had urged residents of 23 counties along Florida's Gulf coast to evacuate and head to shelters or hotels outside the danger zones.
The US presidential candidate said the hurricane was on track to be the strongest to impact the region in more than a century.
More than 250,000 customers in Florida were without electricity as of 10am local time.
"Very few people can survive being in the path of a major storm surge, and this storm will be deadly if we don't get out of harm's way and take it seriously," said FEMA's Ms Criswell.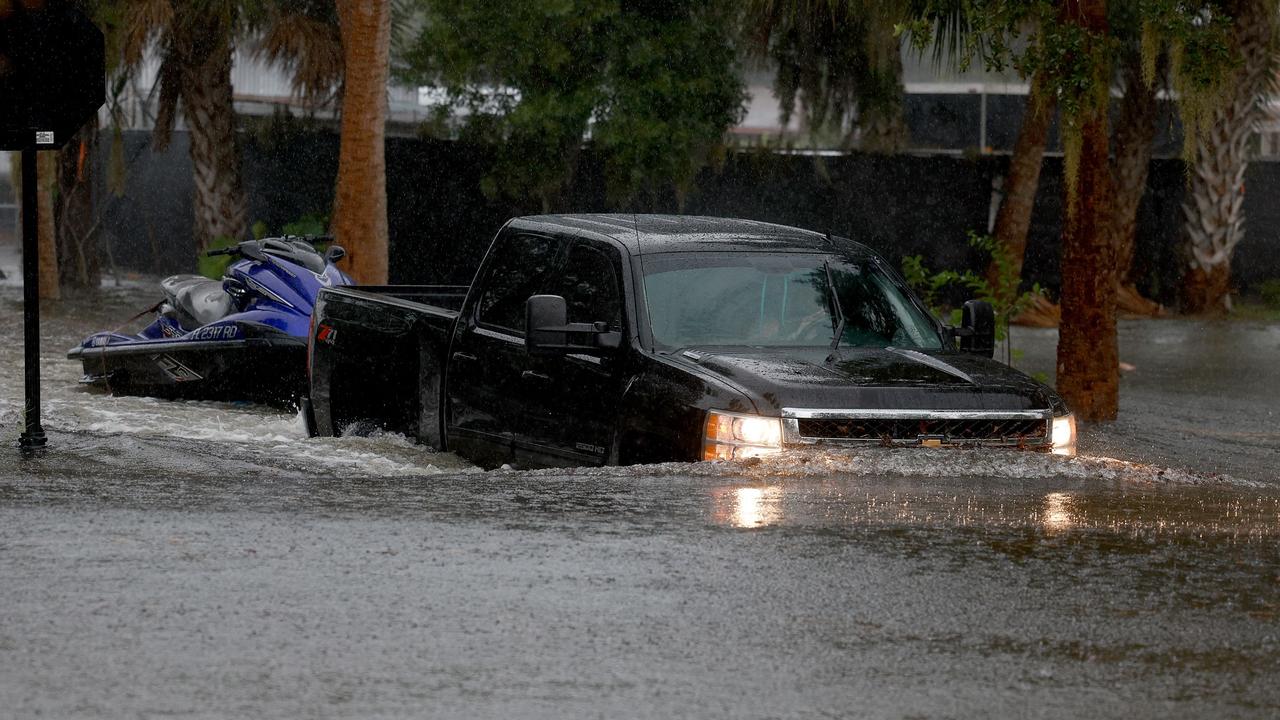 In the small coastal town of Steinhatchee on Tuesday, resident Robert Bryant made final preparations to evacuate inland with his two cats and a dog.
"Hopefully, it just blows over and we have a bit of wind … but you prepare for the worst and hope for the best," the 18-year-old student told AFP.
Another Steinhatchee resident, 71-year-old John Paul Nohelj, told AFP he would stay put.
"If you live near the water, you're gonna get a wet butt once in a while," he said, downplaying the risk.

The nearby cities of Tampa and St Petersburg, part of a metropolitan area that is home to more than three million people, are of particular concern, authorities said.
"There's a danger of life-threatening storm surge along portions of the Florida Gulf Coast from Tampa Bay to the Big Bend region," said Matthew Payne of FEMA's Office of Response and Recovery.
"The time to evacuate has come and gone. It is time to shelter in place," Tallahassee Mayor John Dailey said Wednesday on NBC's Today show.


Airports, ports closed
Almost 150 people were killed last year when Hurricane Ian slammed Florida's west coast as a Category 4 storm, bringing ocean surges and strong winds that downed bridges and swept away buildings.
The storm is forecast to dump up to 30 centimetres of rain in parts of Florida, Georgia and South Carolina, according to the NHC.
Tampa International Airport and other regional airports closed ahead of Idalia's arrival, while flights were disrupted along the US east coast as another hurricane, Franklin, churns in the Atlantic.
Several Florida ports were closed to vessel traffic as of Tuesday night, according to the US Coast Guard.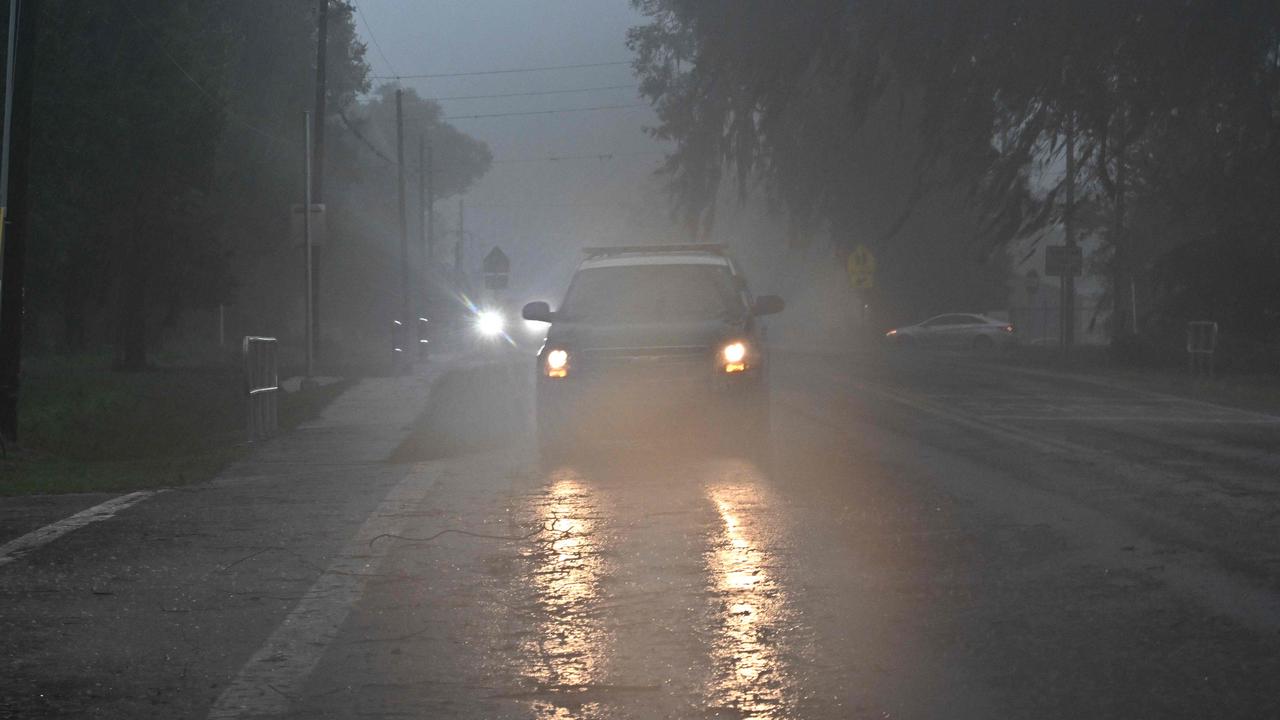 'Marine heatwave'
In Cuba, the storm flooded several communities including parts of the capital Havana and knocked out power to about 200,000 people but there were no deaths reported.
The storm then moved out over the Gulf of Mexico, which scientists say is experiencing a "marine heatwave" – energising Idalia's winds as it raced towards Florida.
Scientists have warned that storms are becoming more powerful as the world warms due to climate change.