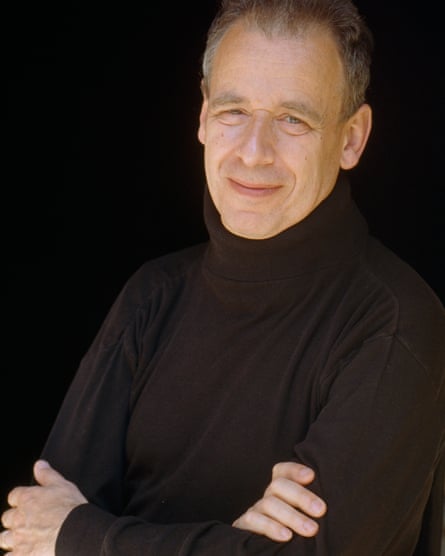 Michael Roemer, 95, is one of film's finest chroniclers of postwar American aspiration. His debut, Nothing But a Man, won two prizes at the Venice film festival over half a century ago, using Euro-neorealism to tell the story of a working-class Black couple in Alabama. The result is a moving and unflinching depiction of the daily realities of racism, and one of the most brilliant truly independent films of all time.
Nothing But a Man, like the rest of Roemer's filmography, refused to heed the production and aesthetic conventions of its day. "If I could have made popular films, I would have," he says. "But I believe in something. If I betray it then I destroy myself."
Roemer is speaking to me over the phone from his home in Vermont. His accent betrays a life uprooted. He was born in Berlin in 1928 to a "privileged, assimilated Jewish family", then, in 1939, fled Germany for England on the Kindertransport. In Kent, he attended the Bunce Court School, a German-Jewish boarding school for refugees, where classmates included the painter Frank Auerbach. He left for the US immediately after the war and, after graduating from Harvard, found work making newsreels and educational films.
Roemer's fidelity to his artistic vision meant his relationship with producers and financiers was riven with conflict. One executive told him he'd rather see the film-maker fail on the studio's terms than succeed on his own.
After Nothing But a Man, he turned to teaching to support himself, joining the faculty at Yale in 1966. He hasn't made a movie in almost 40 years, and all seven of his films were, until recently, difficult to view. Yet now The Film Desk – a US outfit which seeks to reacquaint audiences with world cinema classics – has refocused attention on Roemer as he approaches his 11th decade, by restoring two of his films: Vengeance is Mine (1984), a family drama set in New England, and 1969's The Plot Against Harry.
The latter is the flashier film – and has been granted the wider release. A gangster comedy with a substantial emotional and philosophical sweep, it played at Film Forum in New York in August, with a wider release planned in the coming months.

Its reevaluation is overdue: Roemer scrapped plans for a release after audiences at initial screenings failed to find it funny. Twenty years later, in 1989, Roemer put his films on VHS as a gift to his children. During the transfer, he overheard a technician laughing. He then submitted it to the New York and Toronto film festivals, both of whom accepted the film. It won six Independent Spirit Awards the following year, when Roemer was 72.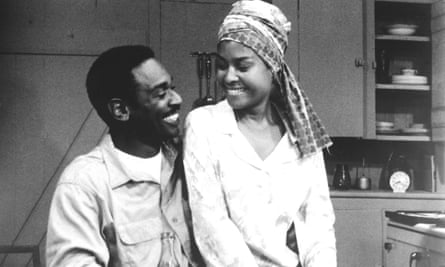 The film follows louche two-bit hoodlum Harry Plotnick (Martin Priest) after he is cut loose from prison. Like Jean-Pierre Melville's Le Samouraï (1967), Elaine May's Mikey and Nicky (1976), and other genre pictures of the era, The Plot Against Harry is concerned with the existential exigencies of the career criminal. Here Harry's angst is grounded less in any one moral quandary than in a historical moment: the Jewish flight from the city to the suburbs.
Down at the Bronx block he used to run, Harry is told that the neighbourhood has changed. Hispanic and Black mobsters now control the area, and yesterday's Jewish roughnecks have turned to white-collar suburbanites. It is not that he laments the slipping away of his heritage or verbalises any ethnic grievance. Rather, Harry had found his identity in the power that has now slipped through his hands. He now seems unmoored. Says Roemer: "His identity is money."

Robert M Young's black-and-white photography and documentary-style camerawork capture the dying days of what Irving Howe called "the world of our fathers": the pushcart peddlers and Yiddish actors and old-country tailors of the old New York. One defining feature of both The Plot Against Harry and Nothing But a Man is what Roemer described as the "cross-fertilisation of [Young's] documentary background and [Roemer's] fiction background."
Roemer himself lived on the Lower East Side in the early 50s; the centre of this old Jewish New York. He remembered how a retirement home in the neighbourhood would bring its residents, who once lived in the tenements of the old Lower East Side, out on to the street to enjoy the sun. He wanted to make a film about them, but never got around to it.




In the mid-60s, Roemer optioned Elie Wiesel's Holocaust novel Dawn, and spent six months "immersed in [concentration] camp documents." However, he soon became "convinced there was no way we could make Dawn, or any other fiction film about the Holocaust."
Fiction films about the Holocaust inevitably reduce suffering to images, felt Roemer. He needed a different way to explore the "ethnic memory of Judaism", and so went for postwar American Jewish life.
With The Plot Against Harry, Roemer accomplishes his goal and then some. It's a film that richly explores histories without losing its sense of humour. Much like the man who made it.