Khloe Kardashian has admitted she feels guilty for using a surrogate to have her second child.
In Thursday's season premiere of The Kardashians, the 38-year-old confirmed her son's name, Tatum Thompson, who she and ex-partner Tristan Thompson welcomed last August.
During a conversation with older sister Kim Kardashian and former brother-in-law Scott Disick, however, the Good American co-founder confessed that she felt "less connected" to her son than she had with her daughter True, who she gave birth to in 2018.
"A surrogate process – Kim knows – is very hard for me. It's a mindf**k. It really is the weirdest thing," Kardashian said.
"[I do feel less connected]. People do say it takes a minute to feel connected, but Kim said hers was easy. This is not easy."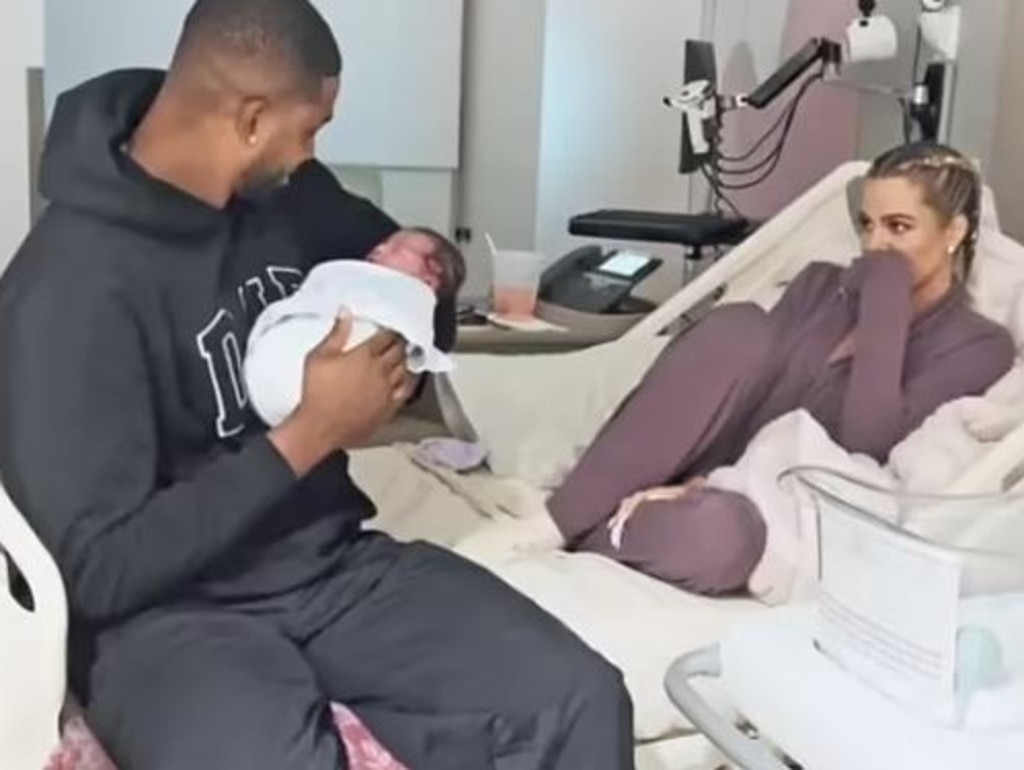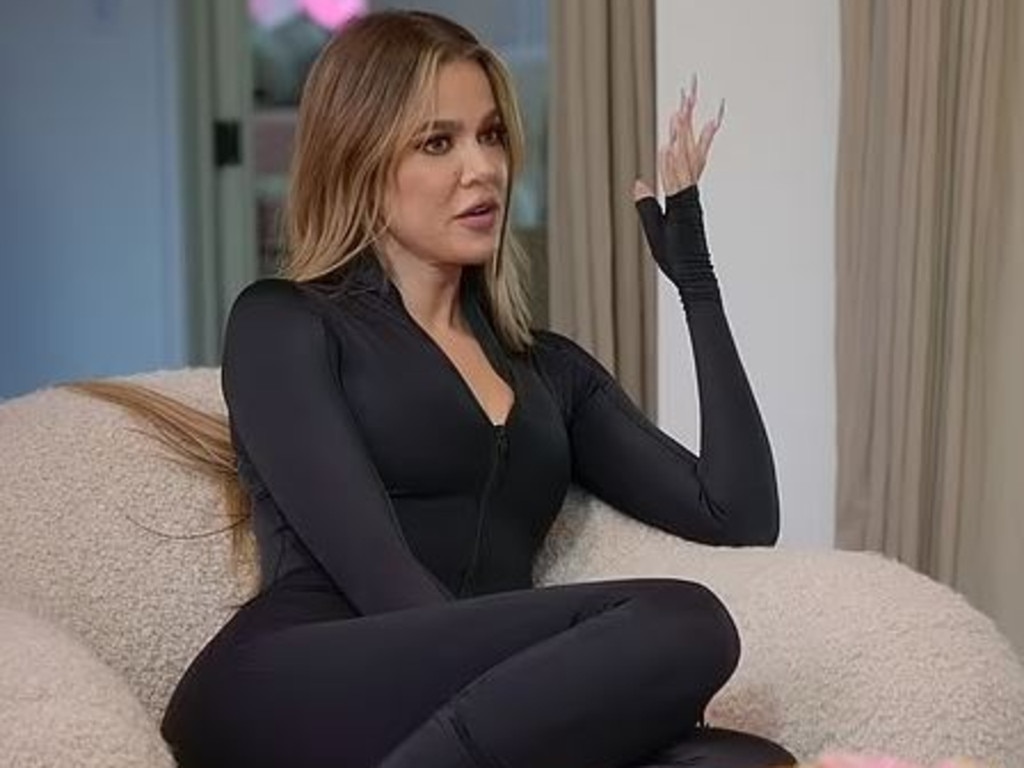 Her sister, Kim, reflected on her own respective experiences using surrogates to carry her youngest children, Chicago and Psalm, after suffering from the life-threatening condition placenta accreta during her first two pregnancies.
"[Khloe] had a really hard time accepting the whole process," she said.
"I do think that there is a difference when the baby is in your belly – it actually feels your real heart. Think about it. It touches your organs. There is no one else on this planet that will feel you from the inside like that."


In a confessional, Kardashian expanded on her experience, saying she was "in a state of shock" during her son's birth.
"I definitely buried my head in the sand during that pregnancy [so] that I didn't digest what was happening," she said.
"So I think when I went to the hospital, that was the first time it really registered. I think [feeling disconnected] has nothing to do with the baby.
"I felt really guilty that this woman just had my baby and I take the baby and go to another room and you're separated. You're just like, 'OK, we're having a baby and this is my son and I'm taking him home with me.' It felt like such a transactional experience."
Kardashian added that she wished "someone was honest about surrogacy and the difference of it".
"But it doesn't mean it's bad or good. It's just different," she said.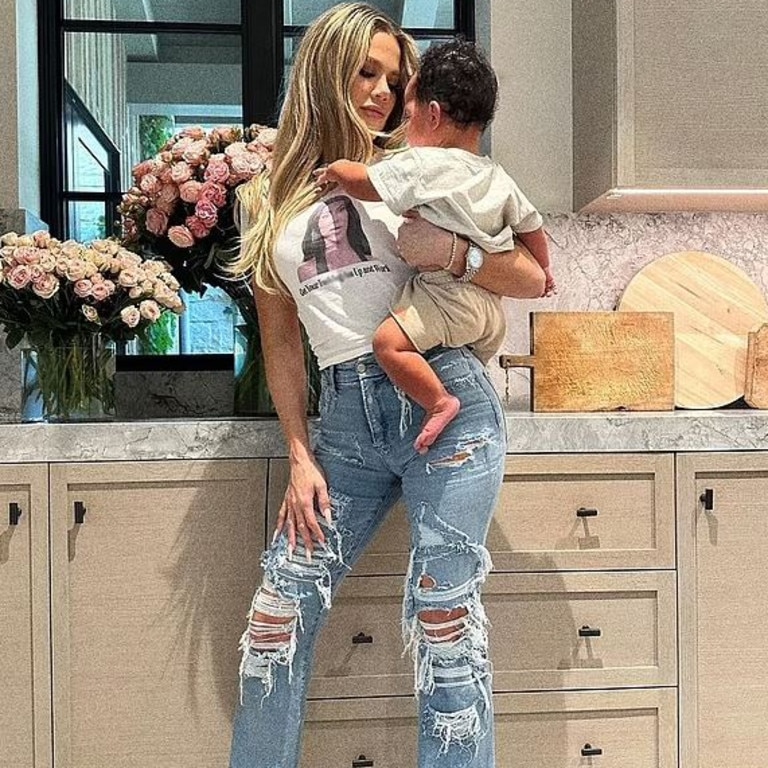 She isn't the first celebrity to speak about feeling guilty over their use of a surrogate.
Last year, actor Jamie Chung was met with backlash when she announced she and husband Bryan Greenberg had their twin boys via gestational carrier.
Chung said she was "terrified of becoming pregnant" because of its potential impact on her career.
"People probably think, 'Oh, she's so vain. She didn't want to get pregnant', and it's much more complicated than that," she told Today in June, acknowledging the privilege of being able to make such a decision.
"For me, personally, and I will leave it at this, it's like, I worked my a** off my entire life to get to where I am. I don't want to lose opportunities. I don't want to be resentful."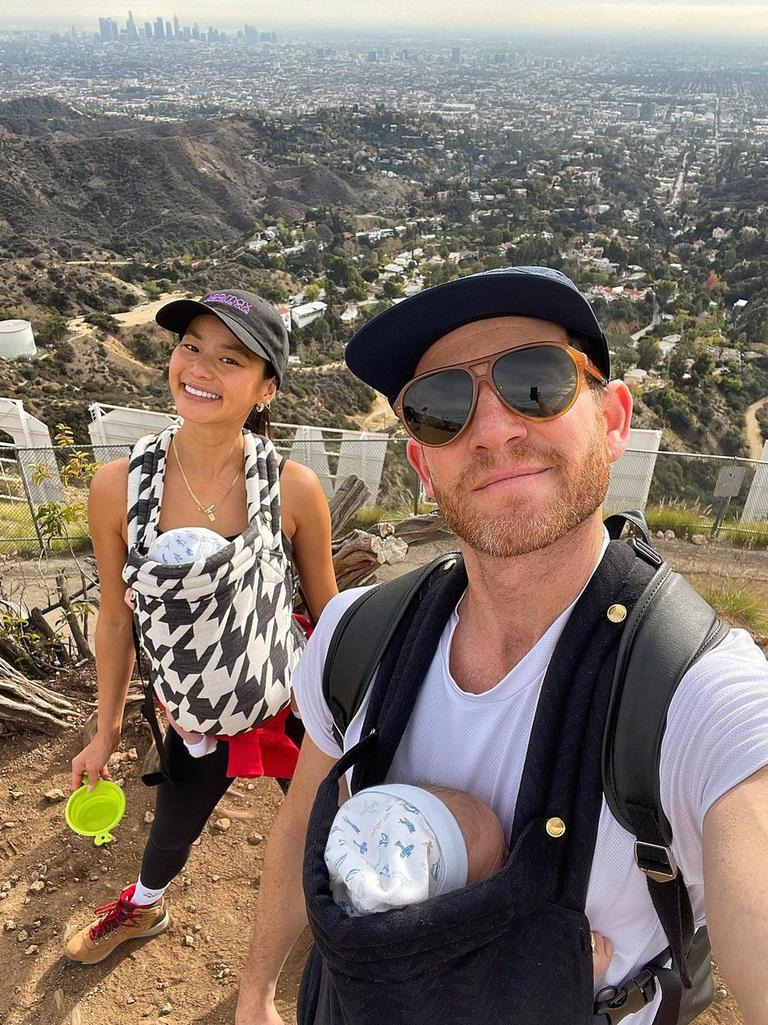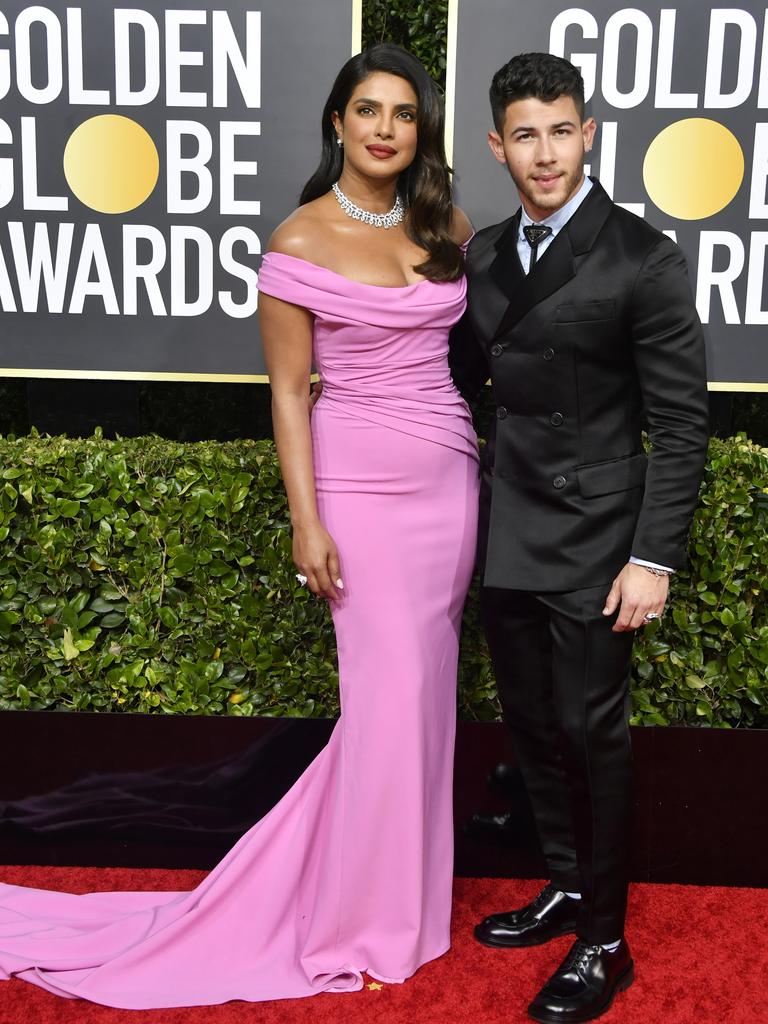 Actress Priyanka Chopra was hit with similar vitriol when she and husband Nick Jonas announced the birth of their daughter Malti Marie via surrogate last January.
The 40-year-old was immediately accused of "outsourcing" her pregnancy, "renting" a womb due to vanity, and purchasing a "ready-made baby" – even implying she wouldn't have a maternal attachment to her child.
"I had medical complications," the Indian actress told British Vogue in an interview this year, of the decision to use a surrogate.
"This was a necessary step, and I'm so grateful I was in a position where I could do this.
"Our surrogate was so generous, kind, lovely and funny, and she took care of this precious gift for us, she said.
"[Critics] don't know me. You don't know what I've been through. And just because I don't want to make my medical history, or my daughter's, public, doesn't give you the right to make up whatever the reasons were."