Tori Spelling has been photographed living in an RV with her five children following her shock split and housing problems.
The Beverly Hills 90210 star, who is separating from her husband, TV personality Dean McDermott, after 18 years together, could be seen staying at a campground in California with the former couple's kids Liam, 16, Stella, 15, Hattie, 11, Finn, 10 and Beau, 6.
It was previously reported the family were forced to leave their long-term rental home due to "extreme" black mould exposure, which they only discovered was present after months of ongoing illnesses suffered by Spelling and her children.
Of Spelling's new home, a source close to the family told Entertainment Tonight, "Tori has been struggling, monetarily speaking. The mould situation is real, but it has been difficult for her to find a place to stay during it because her financial situation is not great. Tori is doing her best to make things work and take care of her kids."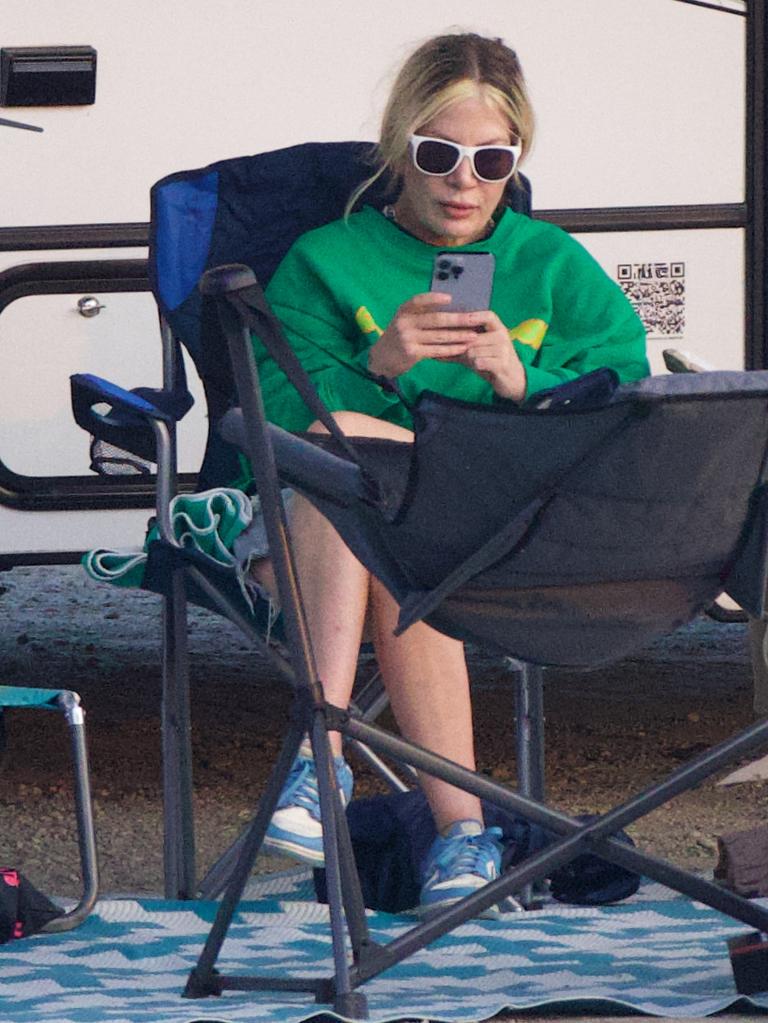 At one point during the photos, Spelling, 50, could be seen hanging out clothes to dry. In other shots, she was seen preparing snacks for her kids.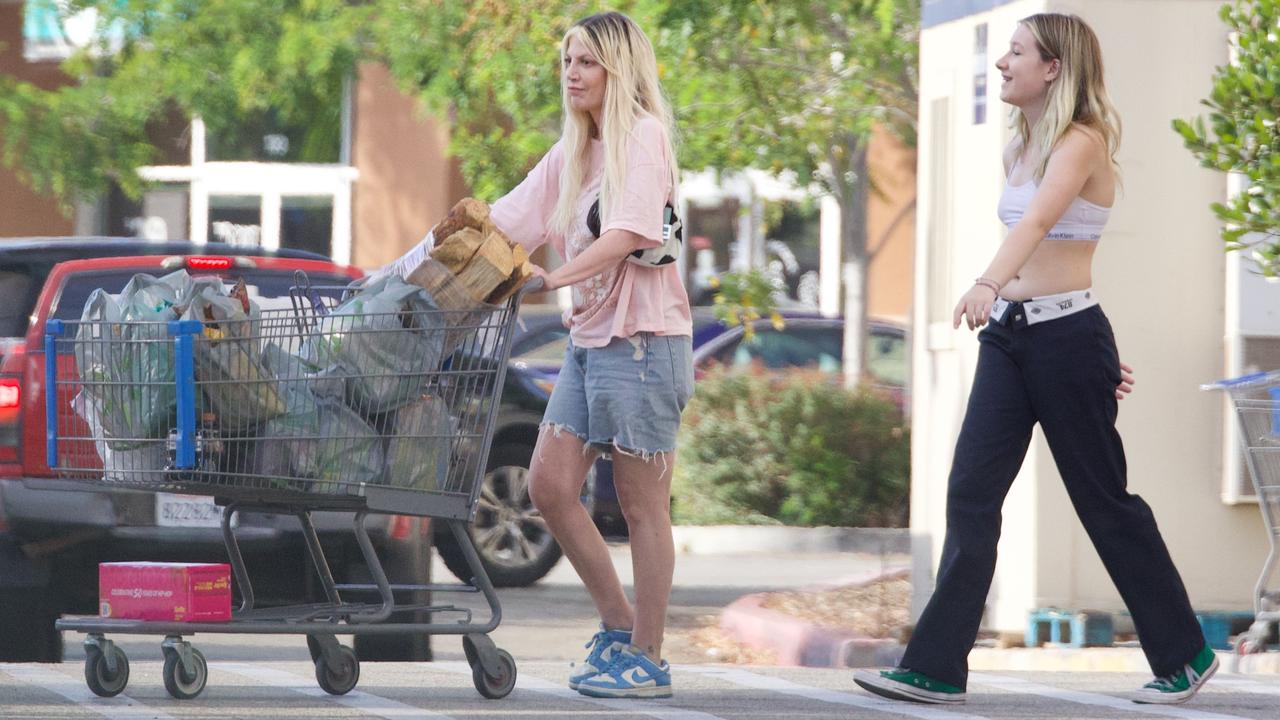 It comes after Spelling was revealed to have been living at a $US100-per-night motel in Los Angeles early last month.
More recently, she shared that she was still struggling to secure a new home after releasing shocking text messages she allegedly exchanged with a realtor.
In screenshots posted to Spelling's Instagram stories last week, a man named Robert Vinson called her housing crisis "amusing" – unaware he was directly texting Spelling.
"Tori Spelling has been asking for a 1 month rental. If you follow her situation on TMZ it is all amusing," the man wrote to Spelling.
Spelling angrily replied, "This is Tori Spelling. Wow! Human empathy and kindness prevails. Kids in crisis is amusing."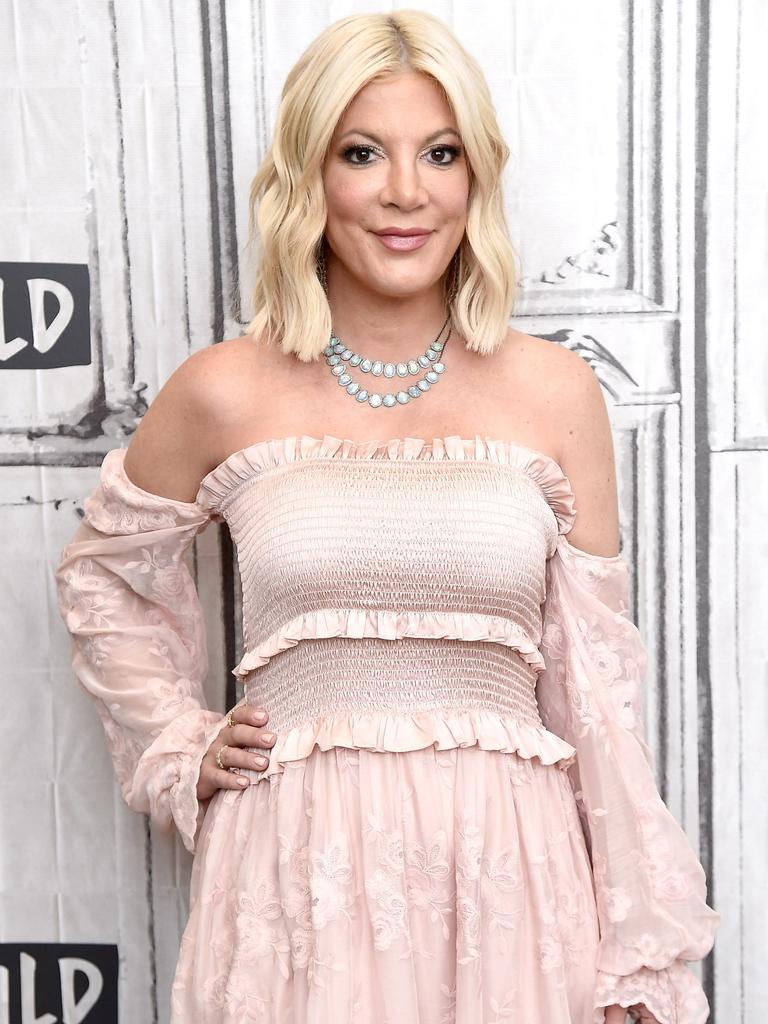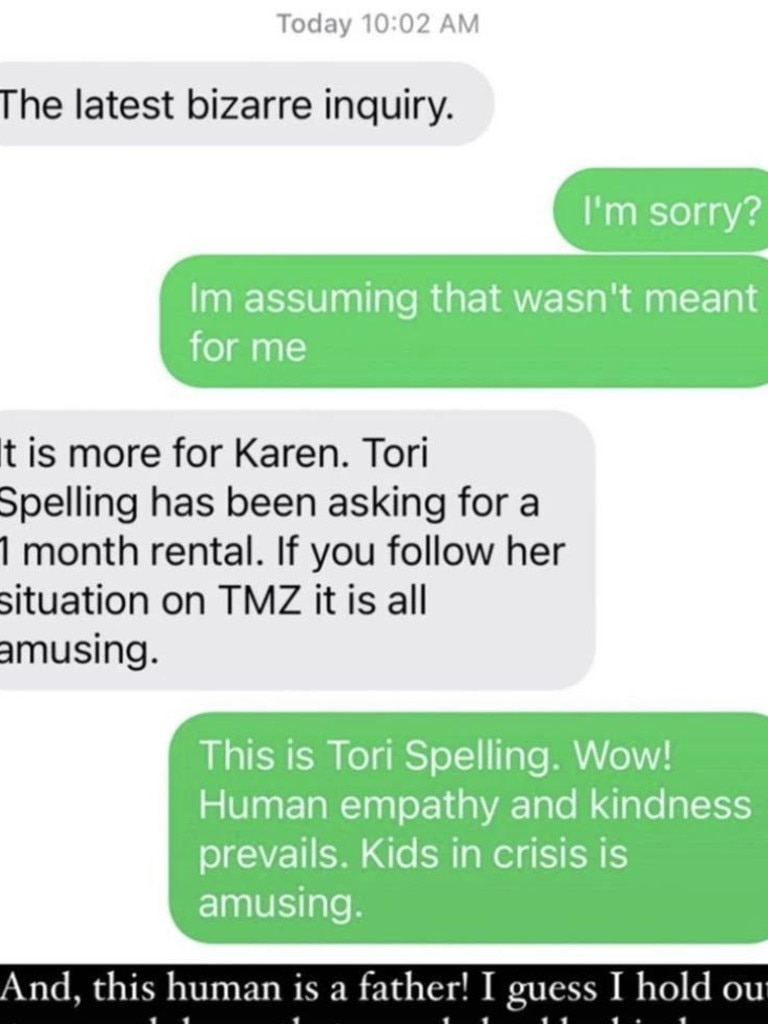 She added on Instagram, "My 5 kids are going through Mold poisoning and we need a home and this is how you treat people? Mocking their situation?"
Vinson told Page Six at the time, "Celebrity impersonation is rabid in Hollywood. As a real estate broker, I have a fiduciary responsibility to be certain of the identity of the person we are dealing with."
He claimed that after Spelling reached out about the one-month rental, he texted her, "How can I confirm it is you" as he believed it was a "scam."
"I sent Ms Spelling the following text after being bombarded with vulgar messages from her followers, 'I am sorry about the message. I was raised by a single mother and understand the challenges you are dealing with. When you did not call me I thought I was being spoofed by someone who was pretending to be you'."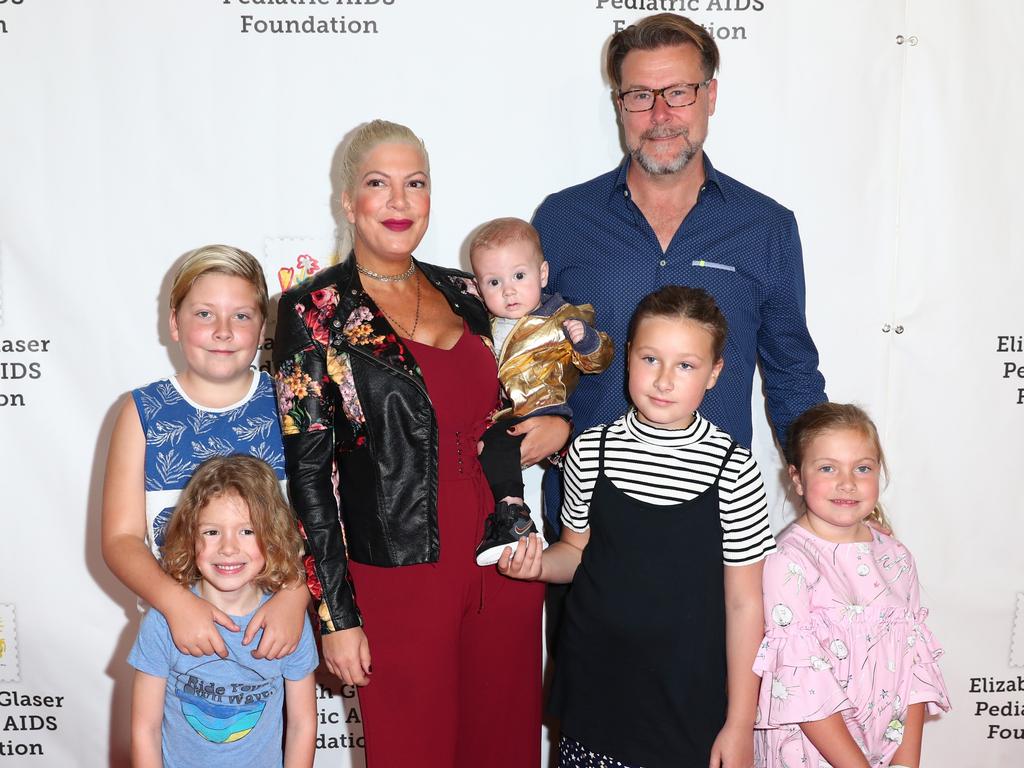 In mid-June, McDermott posted a since-deleted split announcement on his Instagram page.
"It's with great sadness and a very very heavy heart that after 18 years together and 5 amazing children, that @torispelling and I have decided to go our separate ways, and start a new journey of our own," he wrote.
"We will continue to work together as loving parents and guide and love our children through this difficult time.
"We ask that you all respect our privacy as we take this time to surround our family with love and work our way through this. Thank you all for your support and kindness."