Bianca Censori's bizarre Euro fashion tour continues.
The Australian 'wife' of US rapper Kanye West has, within a matter of months, emerged from complete obscurity and become a constant headline for her oft-racy outfits in public, particularly during the couple's never-ending Italy holiday.
Most recently, the pair were spotted shopping in Florence earlier this week, where Censori, 28, stepped out in a see-through nude boob tube and black bike shorts.
She teamed her off-duty look with clear point-toe heels, while West, 46, went barefoot in socks and covered up completely in an all-black ensemble with fabric covering his face.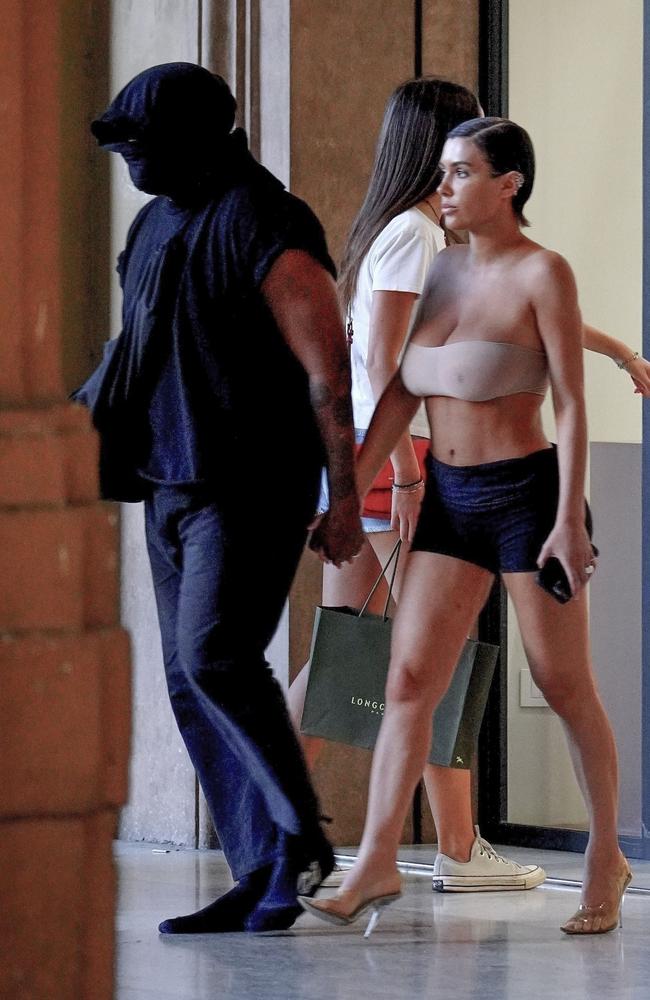 West and Censori, who reportedly married in a non-legally binding ceremony in January, have been enjoying some time off over the past few weeks, though their various style statements and questionable antics have repeatedly made negative headlines.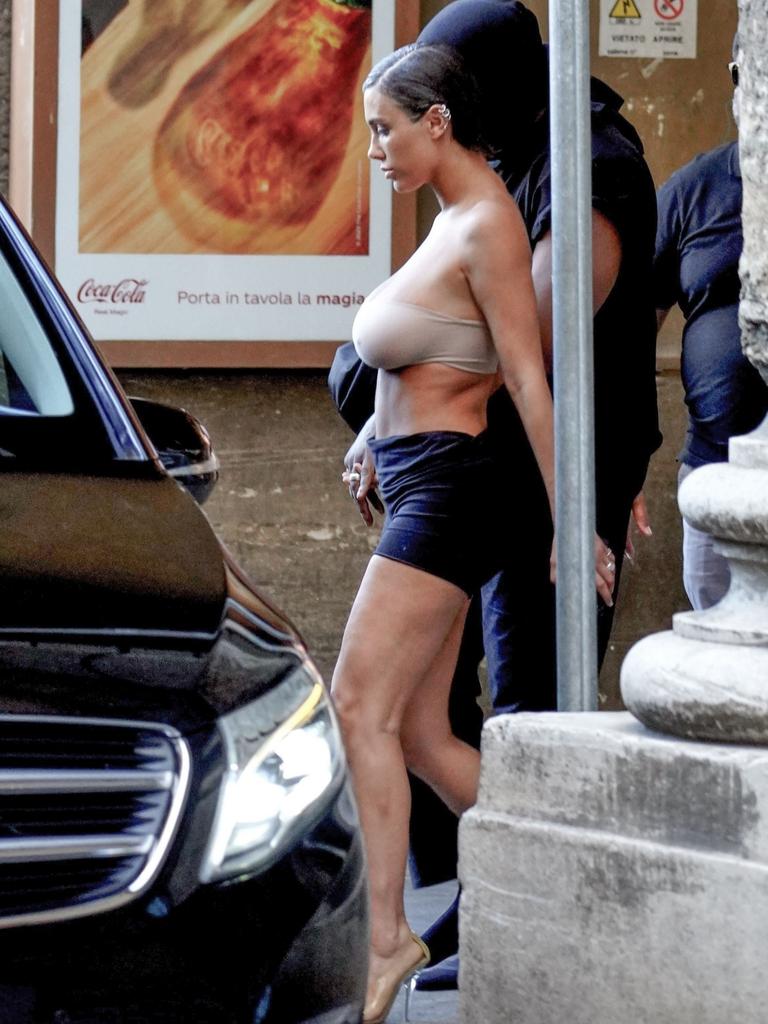 They angered Italian officials earlier this month during a boat ride in Venice, where they were photographed in a compromising position.
The musician-turned-designer, who was previously married to Kim Kardashian, could be seen with his pants down while sitting in the open-air gondola, while Censori, who works as an architect for West's label Yeezy, was captured with her head between his knees.
After photos were published in the media, Venezia Turismo Motoscafi, who rented the boat to the couple, told Daily Mail that West and Censori will "no longer be welcome" aboard any of their vessels.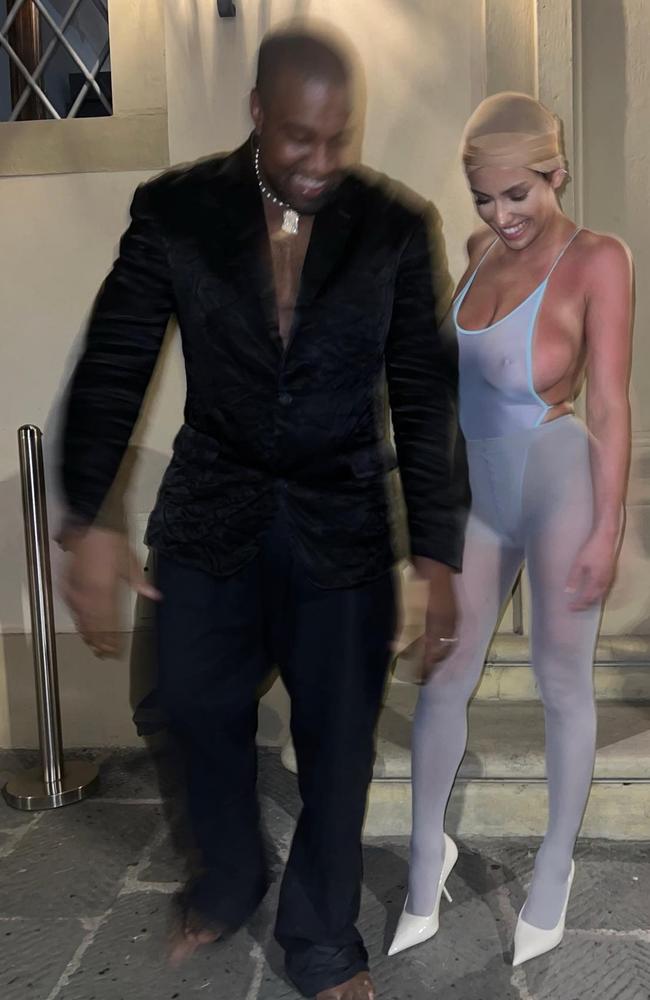 A few days later, the Melbourne-raised star was seen strolling the streets of Florence holding a purple lounge cushion to cover her modesty.
Elsewhere during their trip, Censori has gone braless in a plunging bodycon nude top and leggings combo, and has rocked a nipple-bearing thong bodysuit in white while wearing a pair of translucent stockings around her head.
While Censori and West have never publicly commented on their relationship, a friend close to Censori recently told Daily Mail the behaviour she was exhibiting "isn't who she is".
"Everyone is extremely concerned. This isn't who she is. She is an incredibly outspoken and lively person who is never one to keep her mouth shut," the friend told the publication.
"But she has no one right now and it is scary."