Grammy winner Billie Eilish, 21, has shared a photo of her gargantuan back tattoo – leaving her followers in disbelief.
Billie Eilish is continuing to cover herself in tattoos.
The Bad Guy singer, 21, posted a series of new photos on Instagram Wednesday, among them a topless photo that showed off a large geometric tattoo spanning her entire back.
Eilish included a snap of herself seemingly at the tattoo parlour, with fresh ink yet to be wiped from her skin.
The work of tattoo artist Matias Milan, the swirling design runs the entire length of the star's spine.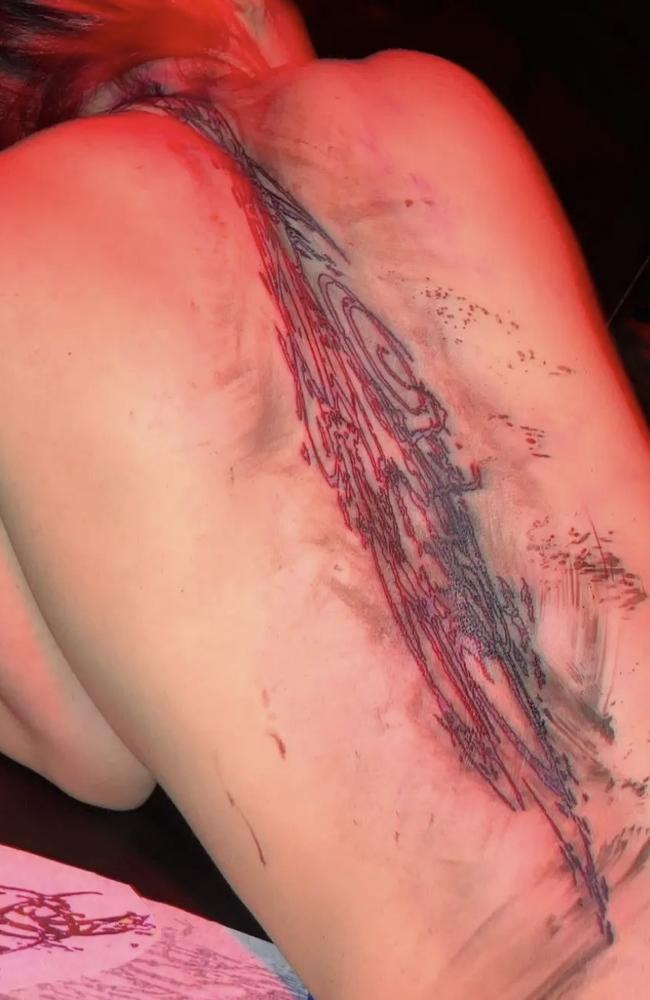 The multi-Grammy award winner's fans were left stunned by the unveiling.
"TATTOO REVEAL OMFG," one wrote. "OMG I'M FALLING," another said.
"This is incredible," another added. "It looks absolutely killer," a fourth chimed in.
She didn't share the meaning behind the ink nor when she had it done, though Eilish did give fans an early peek at the top part of the all-black tat in a September 20 Instagram post.
While the star said in the past that she would "never" give fans a glimpse at her tattoos, it appears she's since loosened her stance.
Eilish now has quite a few tattoos, including a huge dragon that runs from her hip all the way down her thigh.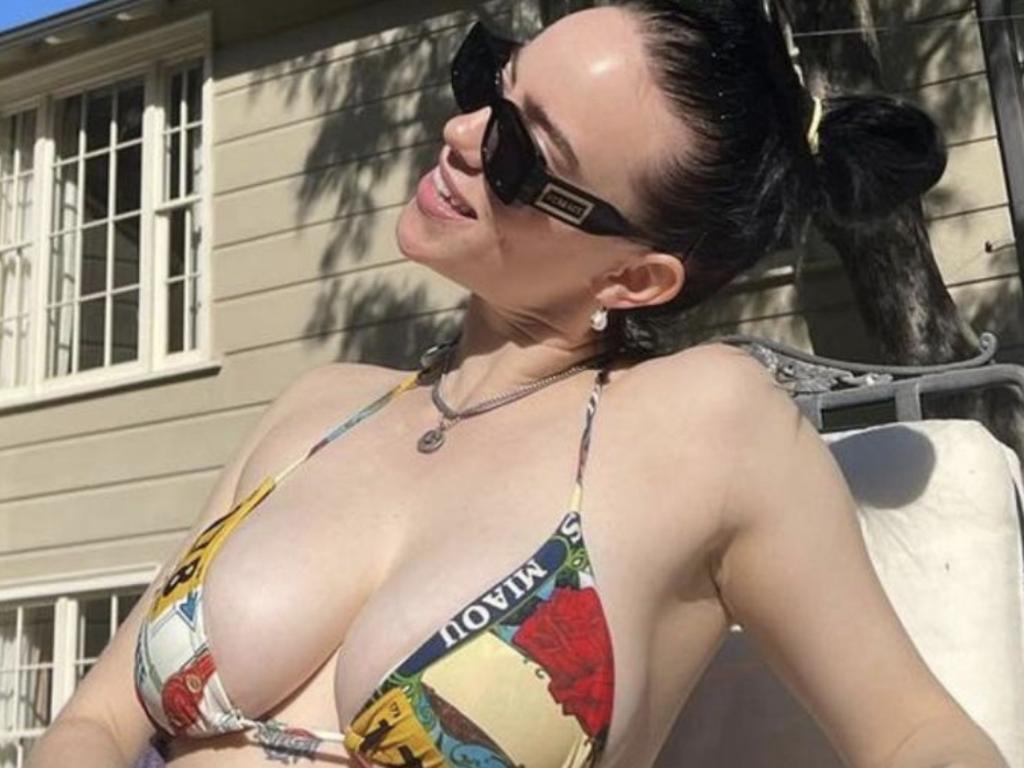 Though she's never shown the entirety of the "big boy" tat, Eilish revealed the dragon's head in a sexy Instagram selfie earlier this year after having previously teased glimpses of the tail in her lingerie-clad cover shoot for British Vogue in May 2021 and again at the 2021 Met Gala.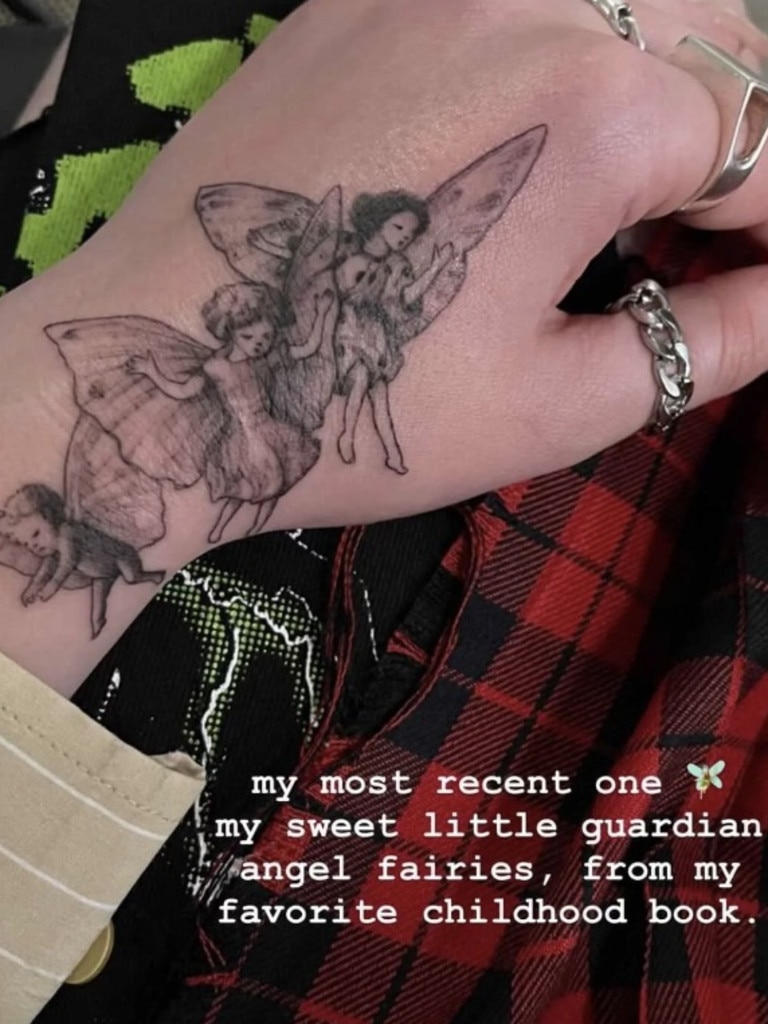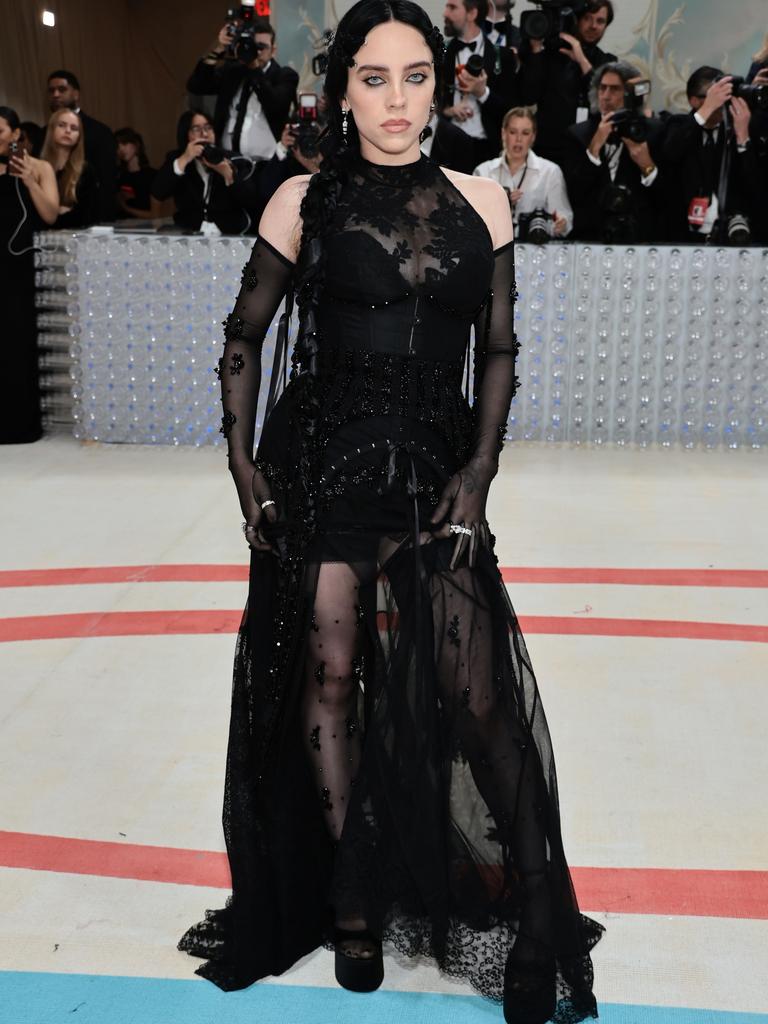 She has a hand tattoo featuring fairies as an homage to her childhood favourite book, Fairyopolis.
Eilish also flashed her chest tat — depicting her last name in a gothic font on her solar plexus — in a bikini snap this summer.
Perhaps by next summer, she'll have some fresh artwork to show off.
This story originally appeared on New York Post and was reproduced with permission