Companies are taking more time to vet CFO candidates despite brisk competition for top talent, a return to typical hiring practices spurred by demand for recession-ready finance leaders as well as increased investor activism.
Many companies in search of a chief financial officer over the past two years or so eased up on due diligence during the hiring process as CFO candidates often had more than one offer and hiring managers had to act quickly, recruiting experts say. What was typically a three- to six-month search and vetting process before the pandemic was sometimes cut to around two months last year.
But companies are now returning to the thorough vetting that was standard operating procedure prepandemic, and are in some cases taking a second look at sitting executives. Seasoned CFO candidates can help keep activist investors at bay, by making sound strategic decisions and helping deliver performance metrics that don't arouse activist interest in the first place. And now, as the economic outlook gets cloudier, a CFO who has been battle-tested by a recession or layoffs can be an invaluable guide to navigate any corporate belt-tightening.

"In the face of economic headwinds, companies in general are becoming much more cautious, and what that means is they are taking a bit more time doing due diligence," said Cathy Logue, head of the CFO practice at recruitment firm Stanton Chase. "And boards and CEOs and CFOs are coming under a greater amount of scrutiny, and they have to make sure that the decisions that they make are defensible," she said, referring to increased activist investor pressure.
CFO hiring practices eased as the pandemic and subsequent economic recovery raised demand for finance executives, leading many companies to quickly seek new leaders for their finance departments, according to recruiters. Hiring managers and companies would condense the typical vetting process whereby they would review publicly available information on a candidate, including regulatory filings and court records. Also potentially pared from the streamlined vetting process: a review of back-channel references, which can include board members at the candidate's current or former employer, as well as external auditors, accountants, investment bankers and analysts.
With continued market volatility and a looming recession, finance chiefs are still in demand, though it has cooled some. CFO turnover at companies in the S&P 500 dropped to 20 finance chiefs in the first three months of this year, compared with 23 in the same period last year and 32 in the first quarter of 2021, according to Russell Reynolds Associates, an executive search firm.
Increased pressure from activists, for one, has spurred those companies hiring now to go back to the longer diligence timeline, said Ernest Brod, president of corporate investigations and intelligence firm Brod Global Intelligence. Activists seeking to influence companies push for anything from deal-making to a focus on environmental, social and corporate-governance issues and replacing management and members of the board.
CFO Turnover While finance chiefs are still in demand,​companies are beefing up vetting practices.Percentage of S&P 500 finance chiefs that​have changed jobs, per year Source: Russell Reynolds Associates
2019'20'21'2205101520%2021 18%
Through March of this year, activists launched 69 new campaigns globally, the second-highest level since 2019, according to Lazard's Capital Markets Advisory group. The number of new campaigns in this year's first quarter compares with 73 a year ago—a high since 2019—and 55 during the same period in 2021.
Activists are far more likely to seek changes to the board than to management, with 39% of activist campaigns through March seeking changes to the board, compared with 7% looking for new management, according to Lazard. But focus on the senior ranks is on the rise, with this year's figure up from 5% and 2% during the same periods in 2022 and 2021, respectively, the data show.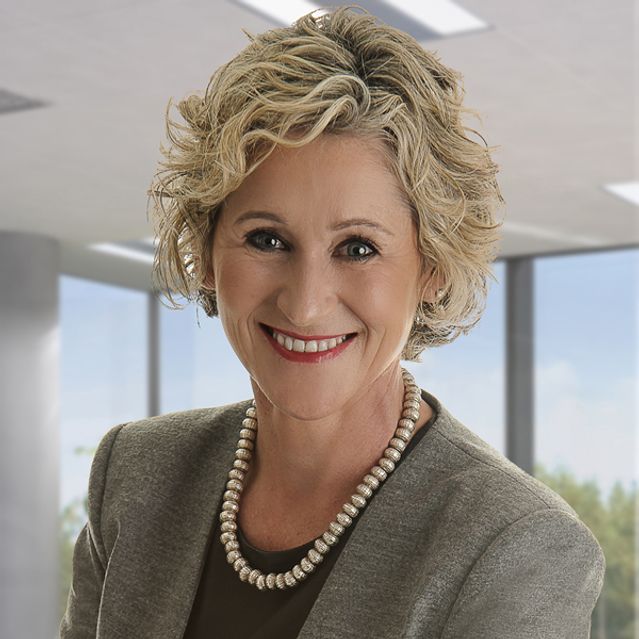 Investor pressure has targeted management this year at companies including Bayer, 3M and Union Pacific, according to Lazard. Both Bayer and Union Pacific announced plans to replace their chief executives amid investor pressure. In a statement early this year, 3M said it regularly engages with shareholders.
Meanwhile, investment firm Alta Fox Capital Management this year sought removal of the chief executive and CFO at LED display manufacturing company Daktronics. Alta Fox has lost faith in both executives, according to a January letter to the company, pointing to what the firm describes as Daktronics's decline in stock-market capitalization and share value. The company didn't respond to a request for comment. Both executives remain in place.
Increased focus on management and the overall uptick in activist investor pressure are altering how companies think about the due diligence conducted before naming a finance chief, said Mr. Brod. "The concern about activists is everywhere, and that has really brought companies to understand the importance of due diligence," he said.
In addition to a return of more thorough due diligence, companies are taking second looks at board members and senior leadership in an effort to anticipate issues that activists may find, and this involves doing follow-up due diligence on people who are already sitting in the roles, according to Mr. Brod.
"Companies think, 'Well we've done our due diligence—we did that when we hired people'," he said. "Meanwhile, time goes on and things change…so it's really useful to go back and make sure that everything is OK with the people that you're working with."
The uncertain economic environment is also driving companies to look for specific skills in a finance chief, pressure that is leading recruiters to do the thorough due diligence that had once been the norm. CFO candidates who have had experience with layoffs or cost-cutting are in particular demand.
"This concept of a wartime CFO has reasserted itself, and that was something that was referred to during the recession 10 years ago," said Shawn Cole, president of executive search firm Cowen Partners. This, he said, means finance chiefs with experience in turnarounds, cutting costs and driving revenue growth, to name a few. "That is a phrase that I am hearing for the first time in a long time," Mr. Cole said of the "wartime" CFO.
Despite an overall return to the lengthier due-diligence timeline, one lingering risk remains in the form of internal promotions, according to recruiters. Internal CFO appointments have been overwhelmingly popular among S&P 500 companies in recent years, according to Russell Reynolds. Of the 20 CFO appointments in the first quarter of this year, 70% were internal promotions, Russell Reynolds said. That figure in all of last year was 62% and 63% in 2021, the data show.
An internal candidate is known to the company and other executives and was likely vetted to some extent before they were hired, said Mr. Cole. But this can be risky for companies, he said. "If someone has been at a company for 10 years, God knows what they've been up to in those years."
---
Write to Jennifer Williams-Alvarez at jennifer.williams-alvarez@wsj.com
Copyright ©2023 Dow Jones & Company, Inc. All Rights Reserved.
Appeared in the May 12, 2023, print edition as 'Companies Tighten Screening For Finance-Chief Candidates'.