Broadcaster teams up with casino group Penn to launch an app designed to crack duopoly of DraftKings and FanDuel
Over the course of more than two decades with ESPN, anchor Scott Van Pelt has endeared himself to viewers by commentating on the iconic 18th hole at the US Masters golf tournament and delivering breaking news on the broadcaster's flagship SportsCenter programme.
In an advert released to promote Tuesday's launch of ESPN Bet, the Disney-owned sport network's betting venture with casino group Penn Entertainment, Van Pelt, known affectionately by viewers as SVP, pumps his fist as a notification flashes up on his phone declaring him a "winner!"
The 15-second commercial is a glimpse into why Penn agreed to pay ESPN $150mn a year to secure a 10-year licensing deal, wagering that its broadcast stars and 200mn-strong monthly audience will help crack the duopoly of DraftKings and FanDuel, which together control more than two-thirds of the $9bn US online sports betting market.
"People that think this battle has been fought and won are way ahead of where I think the market is," said Steve Bornstein, ESPN's former chief executive who runs betting data group Genius Sports' North America division. "Obviously there are some very dominant players . . . but we're still in the go-go growth stage, the market is not calcified."
For ESPN, Penn offers expertise in the gambling sector and the technology to power the new app, which the casino group acquired in its $2bn takeover of Canadian gaming app theScore in 2021. Penn also operates more than 40 bricks-and-mortar casinos.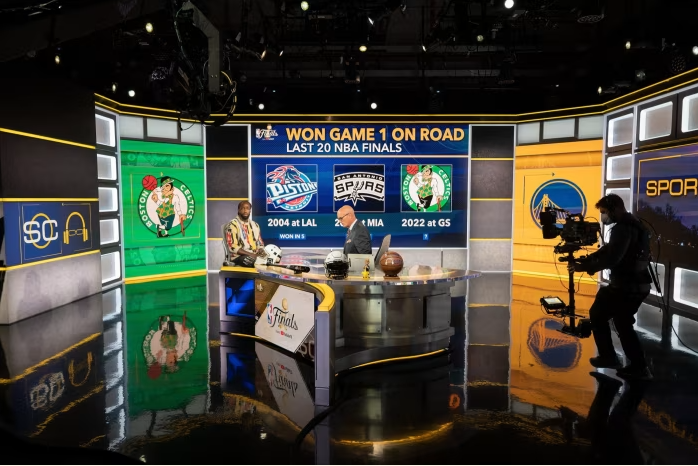 Penn will pump an additional $150mn a year into marketing ESPN Bet, which is launching in 17 states.
ESPN Bet is not the only latecomer hoping to break into a market which has rapidly consolidated in the five years since the US Supreme Court overturned a 1992 law banning sports betting. In August, sports merchandise company Fanatics launched its betting app in four states, hoping an offer of a free sports jersey after placing $50 worth of bets would attract fans.
But "first-mover advantage", combined with the fine-tuned technology used by DraftKings and FanDuel, mean "it's going to be pretty difficult for any other companies to break 10 per cent market share", predicted Chad Beynon, a gaming industry analyst at Macquarie Group. In the 26 US states, as well as Washington DC, where sports betting is legal, companies that have launched even just months after the legalisation date found it "incredibly difficult to acquire customers", noted Beynon.
Since the start of the NFL season, Fanatics and its sister app PointsBet, which the sports merchandise group acquired for $150mn earlier this year, have been downloaded 371,000 times by smartphone users, the fourth highest for any sports betting app over the period, according to JMP Securities. But the Fanatics app has so far failed to achieve higher than a 3.5 per cent market share in any state.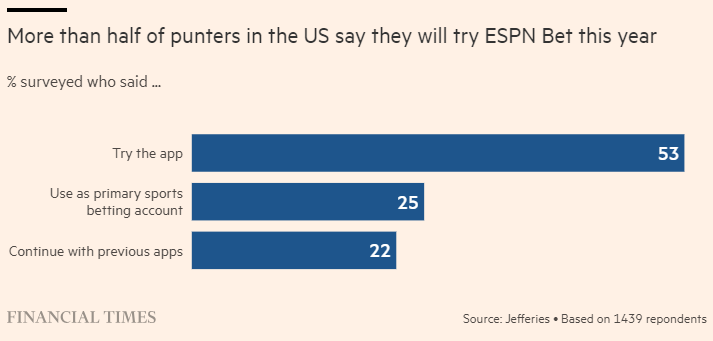 "Ultimately, we're a second mover . . . we embrace that as permission to frankly move more methodically," acknowledged Matt King, chief executive of Fanatics betting app, who previously ran FanDuel between 2017 and 2021. He added that "the quest for short-term market share bumps" had historically led betting apps "to light a lot of money on fire".
By next spring, Fanatics will have migrated all of the PointsBet customers over to its app, enabling customers in as many as 20 states to access the new app. "Our view is let's take time to get our product right," added King.
But Penn does not have the luxury of time to make a success of ESPN Bet. Three years into the partnership, ESPN can activate a termination clause on the arrangement if the app fails to gain significant market share. ESPN Bet "needs to come out of the gates firing", said Bernie McTernan, a senior analyst with Needham & Co. The deal also grants ESPN the ability to eventually become a significant shareholder in Penn.
In investor meetings, Penn and ESPN executives have talked up a Jefferies survey of more than 1,400 casual sports bettors, which showed that 53 per cent were open to trying ESPN Bet and 25 per cent expected to make it their primary betting platform, according to people familiar with the matter.
On Tuesday, Penn will send a prompt to the 2mn customers on its Barstool sportsbook to download the ESPN Bet app. But the bigger hope is that the app will appeal to ESPN users who use the sport networks to check scores but currently "have to leave ESPN's ecosystem" to place a bet, Jay Snowden, Penn's chief executive, explained at a launch event this month.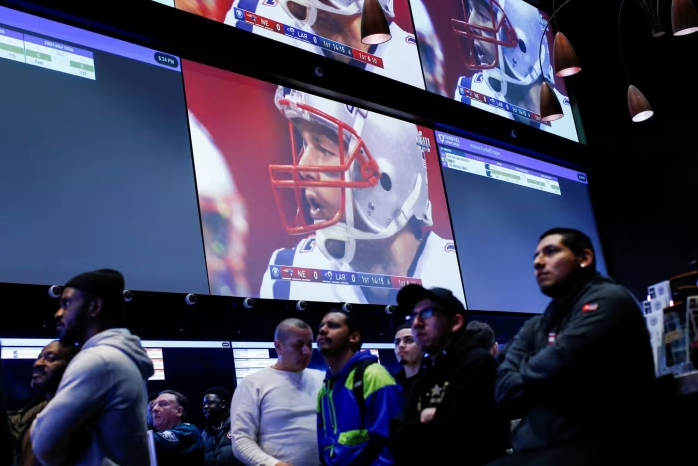 Snowden has previously pointed to the success of the UK's Sky Bet, which uses broadcaster Sky Sports' brand identity and now has the same parent company as FanDuel, as a blueprint for ESPN Bet. "There's only one worldwide leader in sports so this was the opportunity of the century," said Snowden.
ESPN Bet branding will be rolled out across ESPN's TV shows in the coming months. On the app, ESPN's hosts, such as Van Pelt, will recommend bets for users.
Since sports betting was legalised, Disney has toyed with the idea of launching an ESPN betting brand as a means of returning the broadcaster, which generates $2.9bn in annual profits, to growth, but chief executive Bob Iger was initially cautious.
Read More (...)