The Category 4 storm, named Hilary, is predicted to first make landfall in Baja California, a Mexican state, on Saturday morning.
Forecasters say it will then lose wind speed and become a tropical storm, tracking north-west towards southern California, Nevada, Arizona and Utah.
It would be the first tropical storm to hit California in over 80 years.
The Federal Emergency Management Agency (Fema) has "pre-positioned personnel and supplies in the region, and they're ready to respond as needed," President Joe Biden said Friday.
"I urge everyone in the path of the storm to take precautions and listen to the guidance from state and local officials."
The National Weather Service (NWS) said the potential for heavy rain, ranging from 3-6in (7-15cm) in some areas, and up to 10in in others, could lead to "significant and rare" impacts for parts of southern California and southern Nevada.
In San Diego, the NWS has issued a warning for the "high potential" of flash flooding.
Nearly 26 million people in the south-western US were under flood watch.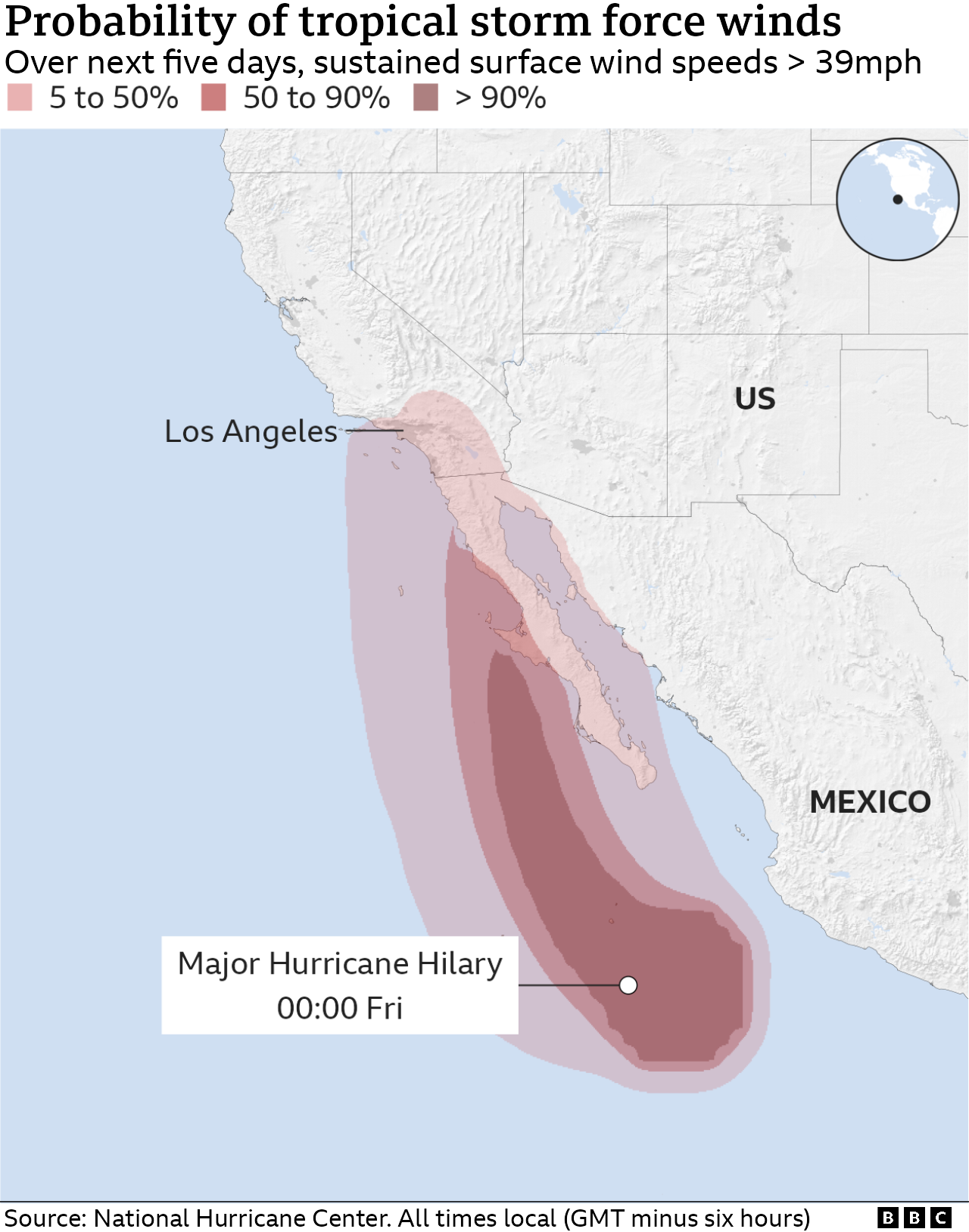 As of Friday afternoon, the hurricane had lost a little steam and its centre was located roughly 325 miles south-west of Mexico's southern edge.
Parts of Mexico are under a tropical storm watch, and its government has placed 18,000 soldiers on standby to assist in rescue and relief efforts.
Hilary is expected to weaken to a tropical storm by late Sunday before it reaches southern California, the NWS said.
Heavy rainfall until next Wednesday could bring catastrophic flooding to parts of the south-western US.
As the storm bears down, Major League Baseball has rescheduled three games in southern California, while SpaceX delayed the launch of a rocket from its base on the central California coast until at least Monday.
The National Park Service also closed Joshua Tree National Park and Mojave National Preserve, both in California, to prevent visitors from being stranded in the event of flooding.
Local officials in cities across the region, including in Arizona, are offering sandbags to residents seeking to safeguard their properties against potential floodwaters.
Hurricanes and tropical storms are somewhat common in Mexico.
But it is "exceedingly rare" for a tropical storm to come off the ocean and make landfall in California, Stefanie Sullivan, a forecaster with the National Weather Service in San Diego, told the New York Times.
The last time a tropical storm made landfall in southern California was in Long Beach in 1939.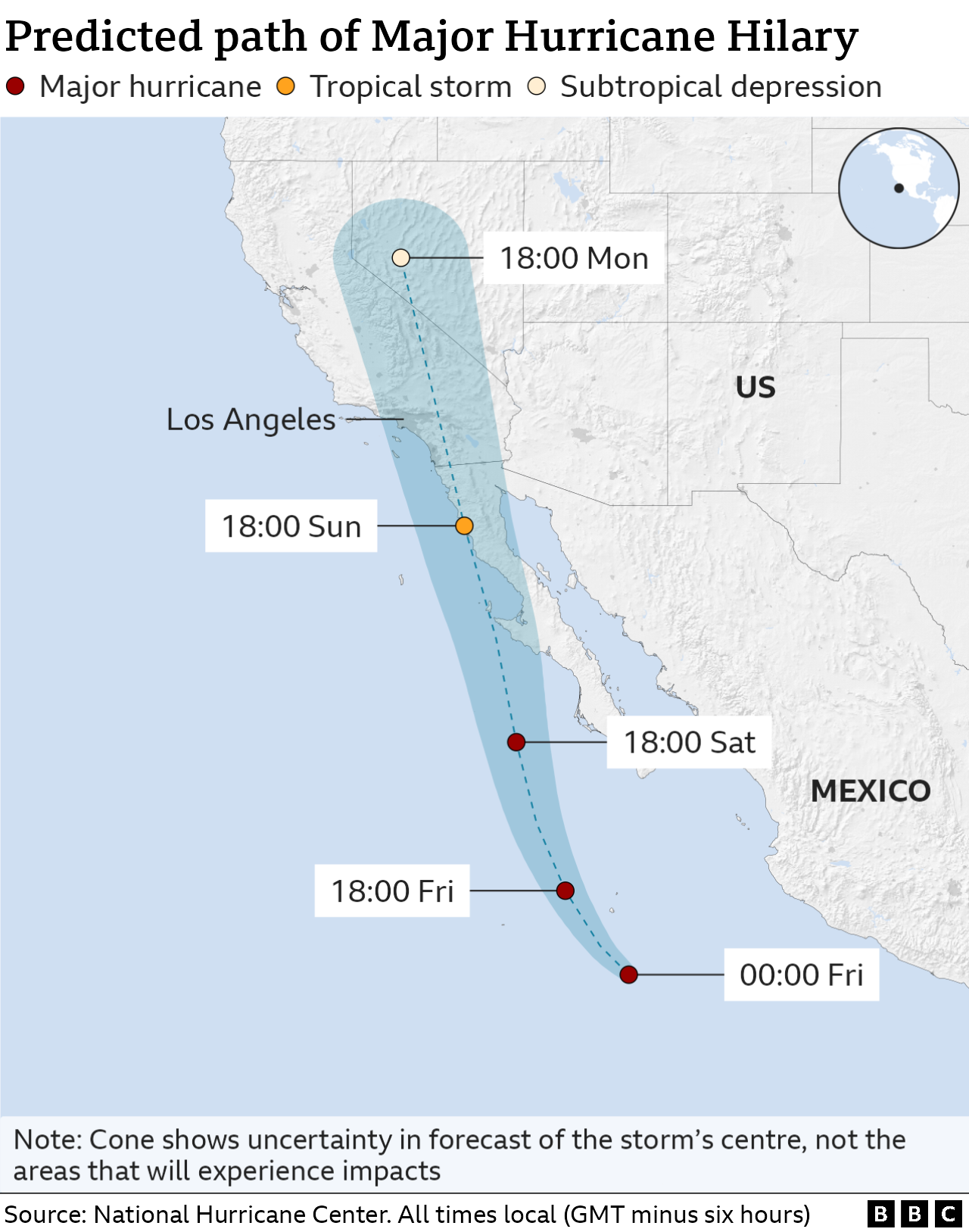 Experts say the severe and abnormal weather events plaguing the US - and several areas across the globe - are being influenced by human-caused climate change.
In the wake of the hottest month on record, July 2023, according to Nasa, the deadliest wildfire in modern US history spread across Hawaii on 8 August, killing at least 111 people.
The damage was escalated by hurricane winds passing through the area.