20. DOA (Death of Auto-Tune) (2009)
Strange to think there was a time when Auto-Tune was viewed as a controversial fad in hip-hop, the mark of lesser talents. It makes DOA something of a period piece. Still, you can't deny the powerful ferocity of Jay-Z's ire, nor the old-school crate-digging library music sample.
19. Dirt Off Your Shoulder (2003)
Peak-period out-there Timbaland production – minimal, funky, but psychedelic – inspires a lyric that prefaces Jay-Z's "retirement" by claiming he is quitting because he has proved he is the greatest rapper alive. The video features a gesture later copied by Barack Obama, but it's all about the beat and the beautifully framed boasts.


Watch the video for Dirt Off Your Shoulder.
18. 4:44 (2017)
According to the producer, No ID, Jay-Z had to be forced into recording the title track of his response to the accusations of infidelity on Beyoncé's Lemonade. The music was, he said, designed to "box him into telling that story". The result is a racked mea culpa, vulnerable in a way Jay-Z had never been before.
17. I Just Wanna Love U (Give It 2 Me) (2000)
From peak-period Timbaland to peak-period Neptunes, complete with an uncredited vocal from Pharrell on the Rick James-indebted chorus. This was Jay-Z's first No 1 on the US Hot R&B/Hip-Hop chart – and you can see why. There may be deeper songs in his oeuvre, but it's unmatched as a party-starter.
16. Empire State of Mind (ft Alicia Keys) (2009)
Plenty of people have written paeans to New York, surely the most eulogised city in pop history, but coming up with something that became an unofficial anthem – up there with New York, New York – is another thing entirely. Empire State of Mind achieved it through an irresistible blend of grit and yearning splendour.


Watch the video for Empire State of Mind.
15. U Don't Know (2001)
An amazing, overwhelming Just Blaze production – a head-turning cacophony made out of blaring synth fanfares, booming bass and an insanely sped-up Bobby Byrd sample – perfectly matches Jay-Z's declaration of his imperious business sense: "Motherfucker, I … will … not … lose," he declares. You don't doubt it for a minute.
14. Can't Knock the Hustle (ft Mary J Blige) (1996)
One rumour suggests Mary J Blige guested on Jay-Z's debut album for old time's sake: she dated Roc-A-Fella's co-founder Damon Dash before she was famous. Her vocal is sublime, but Can't Knock the Hustle's most striking aspect might be Jay-Z's sheer confidence on the mic as he bids goodbye to the streets.
13. Niggas In Paris (with Kanye West) (2011)
"This shit weird / We ain't even 'posed to be here," suggests Jay-Z during the pinnacle of his collaborative album with Kanye West, a depiction of the pair enjoying Paris fashion week. He suggests subsequently that, as black men, they are "supposed to be locked up". The rhymes are crisp, the production – Kraftwerk-y synths, huge drums – superb.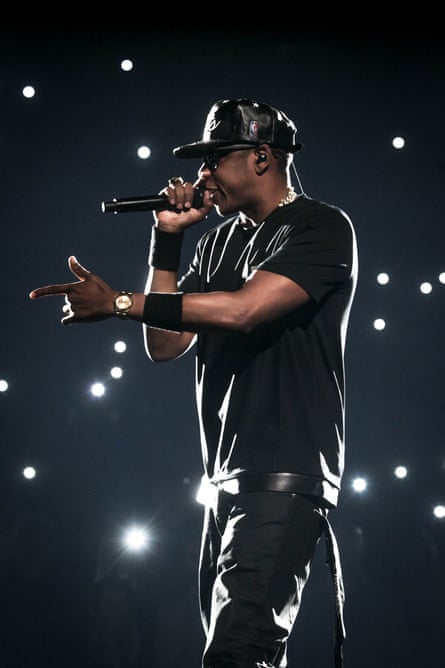 12. Can I Live (1996)
A stunning study in contrasts, the sumptuous, slow-motion sound of Isaac Hayes' The Look of Love up against Jay-Z's anguished depiction of life dealing on the streets. The "tedious" repetition, paranoia, "hopelessness" and desperation – and the likelihood of early death suggested in the title – meant he wasn't that different to the addicts he was serving.
11. Nigga What, Nigga Who (Originator 99) (ft Big Jaz) (1999)
Jay-Z perfected his craft rapping at high speed with his mentor Big Jaz; this is recalled on Nigga What, Nigga Who, which has the same rapid style and features a guest appearance from Big Jaz. Behind the desk, Timbaland comes up with a fabulously agitated, stop-start take on his late-90s style, only amplifying the power of their flow.
10. Big Pimpin' (ft UGK) (1999)
The lyrics of Big Pimpin' aren't going to win any awards for their empathy towards women, something Jay-Z later acknowledged: "What kind of animal would say this sort of thing?" But the music is fabulous – Timbaland again, this time in Indian-flute mode – and UGK grab their guest verses with both pairs of hands.
9. D'Evils (1996)
The bleakest, darkest moment on Reasonable Doubt, a gloomy, gripping saga of murder and revenge exacted on a childhood friend – "we used to stay up all night at slumber parties". D'Evils points to deprivation as the cause of crime, but it doesn't do much to stem the self-loathing tone.
8. Heart of the City (Ain't No Love) (2001)
Produced by West when he was still struggling to get his rap career off the ground, Heart of the City's majestic sample from Bobby "Blue" Bland provoked an immediate, urgent response from Jay-Z: he recorded his rhyme – a riposte to haters that is weary yet blisteringly angry – in one unedited take.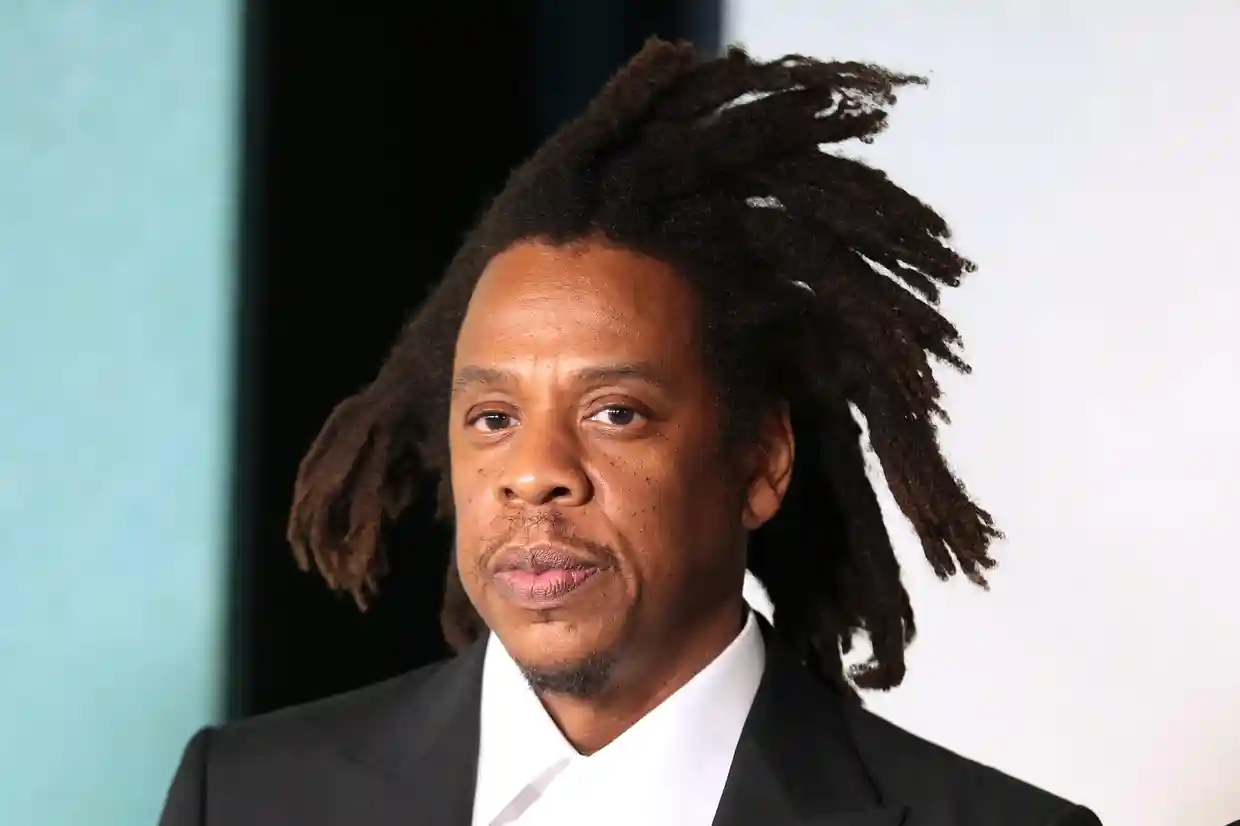 7. Hard Knock Life (Ghetto Anthem) (1998)
This was controversial on release – it was taken in some quarters as a shameless crack at pop success. But Hard Knock Life has outrun the novelty factor conveyed by its sample from the musical Annie, perhaps because Jay-Z's rap is impressively tough: a flint-eyed examination of his rise to fame that served only to make him more famous.
6. Dead Presidents II (1996)
A sequel to the single Dead Presidents that swaps some of its bragging for a more nuanced examination of Jay-Z's pre-fame life – including the shooting of a friend. The Lonnie Liston Smith electric piano sample is incongruously beautiful. The track also samples Nas, a borrowing that ultimately led to long-running enmity.
5. 99 Problems (2003)
Rick Rubin reanimates the rock-guitar-heavy sound he pioneered with Run DMC and the Beastie Boys, while Jay-Z explores the perils of dealing with racist police, offloads on critics and the hip-hop press ("fuckers"), suggests his enemies "wouldn't bust a grape in a fruit fight" and quotes Ice-T on the earworm chorus.


Watch the video for 99 Problems.
4. Public Service Announcement (Interlude) (2003)
Don't be fooled by the description in parenthesis, or the fact it was a last-minute addition to the Black Album: Public Serve Announcement is a highlight of Jay-Z's oeuvre. Fired up by a contretemps with a journalist, he delivered a brilliant lyric split between swaggering assertion of his greatness and more complex self-examination.
3. Brooklyn's Finest (ft The Notorious BIG) (1996)
The sound of one of hip-hop's great what-ifs. Jay-Z and Biggie Smalls had plans to form a group – the Commission – that were scuppered by Biggie's murder in 1997. Brooklyn's Finest offers a thrilling glimpse of what might have been, the pair trading lines and continually ratcheting up the intensity.
2. Takeover (2001)
Jay-Z and West's relationship has been turbulent, but they were never more in harmony than on this spectacular diss track. West's beat turns the Doors' Five to One into a relentless, growling menace; every lyrical punch thrown at Nas and Mobb Deep bruises in a way that suggests getting on Jay-Z's bad side is a terrible idea.


Listen to Where I'm From.
1. Where I'm From (1997)
Sandwiched between his debut and the huge-selling Vol 2… Hard Knock Life, In My Lifetime, Vol 1 was slightly underwhelming as million-selling albums go, its production flashy, its lunges for pop success a little too obvious. But its penultimate track is something else, something you would turn to if you wanted to explain Jay-Z's greatness as a rapper. His compelling depiction of life in Brooklyn's Marcy Projects feels completely realistic. He sounds horrified by the day-to-day bleakness – "life expectancy so low we making out wills at 18" – but also affectionately nostalgic and defiantly proud.


Listen to a playlist of these songs on Spotify. Spotify