"Country music's biggest night" is clearly designed to showcase country at its best, and this year's best looked like diverse collaborations, differing styles and a spectrum of stories united in the name of damn good music. But the question remains: Did it show country music as it is?
With a celebration of new talent, old favorites and legends lost, the 2023 Country Music Association Awards hit a very clear note of inclusivity.
"Things a Man Oughta Know" singer Lainey Wilson was named Entertainer of the Year, making her the first woman to win the honor since Taylor Swift in 2011. Luke Combs' cover of Tracy Chapman's "Fast Car," which ignited fascinating dialogue about race and artistic appreciation, won Song of the Year and Single of the Year. Two years after singer T.J. Osbourne of the Brothers Osbourne came out as gay, he and John Osbourne won Duo of the Year. In what was perhaps the night's most viral moment, newly-minted Best New Artist Jelly Roll performed The Judds' hit song "Love Can Build a Bridge" with K. Michelle, a rising Black country artist.
"Country music's biggest night" is clearly designed to showcase country at its best, and this year's best looked like diverse collaborations, differing styles and a spectrum of stories united in the name of damn good music. But the question remains: Did it show country music as it is?
Lainey Wilson, a 31-year-old Louisiana native with a massive TikTok presence and a discography full of songs that would make Tanya and Reba proud, is a household name for country fans. Her Entertainer of the Year win makes sense (as does the name of her upcoming tour: "Country is Cool Again"). The fact that Wilson is the first woman to nab the honor in 12 years, after an era of Carrie Underwoods, Miranda Lamberts, Hillary Scotts, Maren Morrises and Kelsea Ballerinis, is hard to fathom.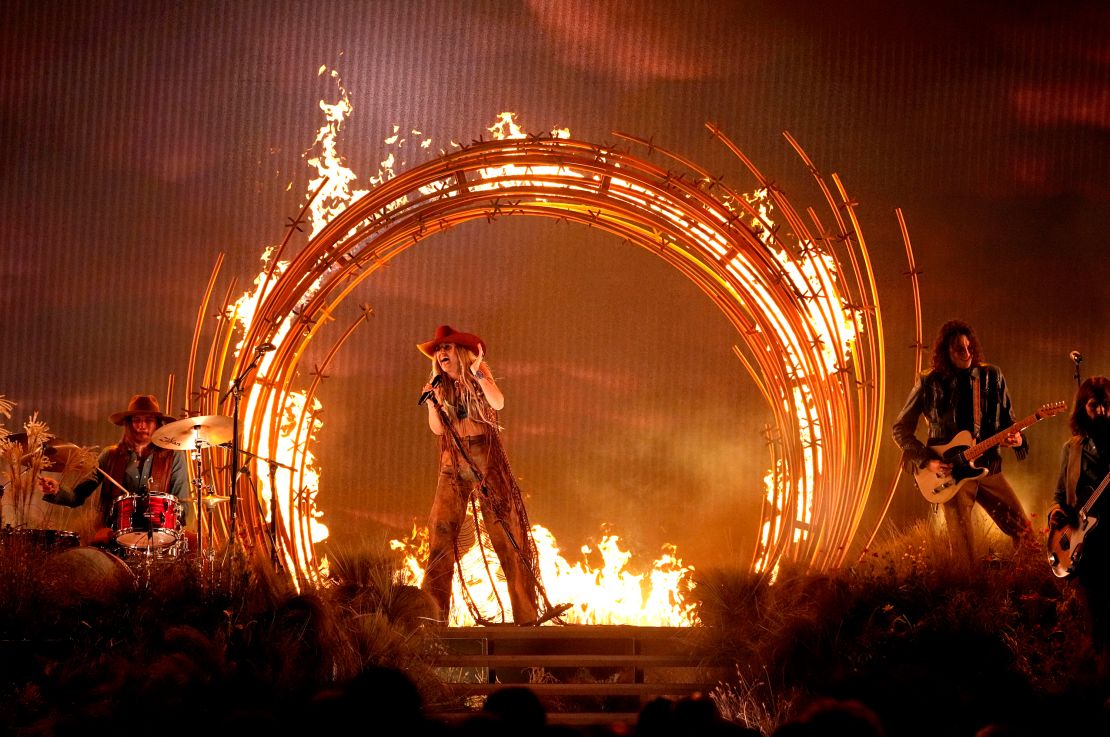 For all that women are celebrated in country music, the statistics don't match the stories we tell ourselves. Of the 57 acts named Entertainer of the Year since the CMA Awards began in 1967, only 10 are women or women-led. Each winner is picked from a short list of five, and among the non-winning nominees over the years, women or groups with women in them represent only 45 of 228 nominations. Outside the sphere of gender, only one Black artist has ever been nominated or won a CMA Entertainer of the Year Award. Charley Pride, who won in 1971, was shortlisted several other times and is one of country music's few remembered Black forefathers.
One could argue these statistics are in the past. They could point out the last few years have heralded a fresh wave of country stars who break the White, straight and mostly-male mold, and that it takes time for new acts to make an enduring impression. Change can even come from within the rank-and-file: The Brothers Osborne were already a big name in country music before TJ Osborne revealed his sexuality in 2021, and the fact that they continue to be embraced by the genre's highest tastemakers has to mean something.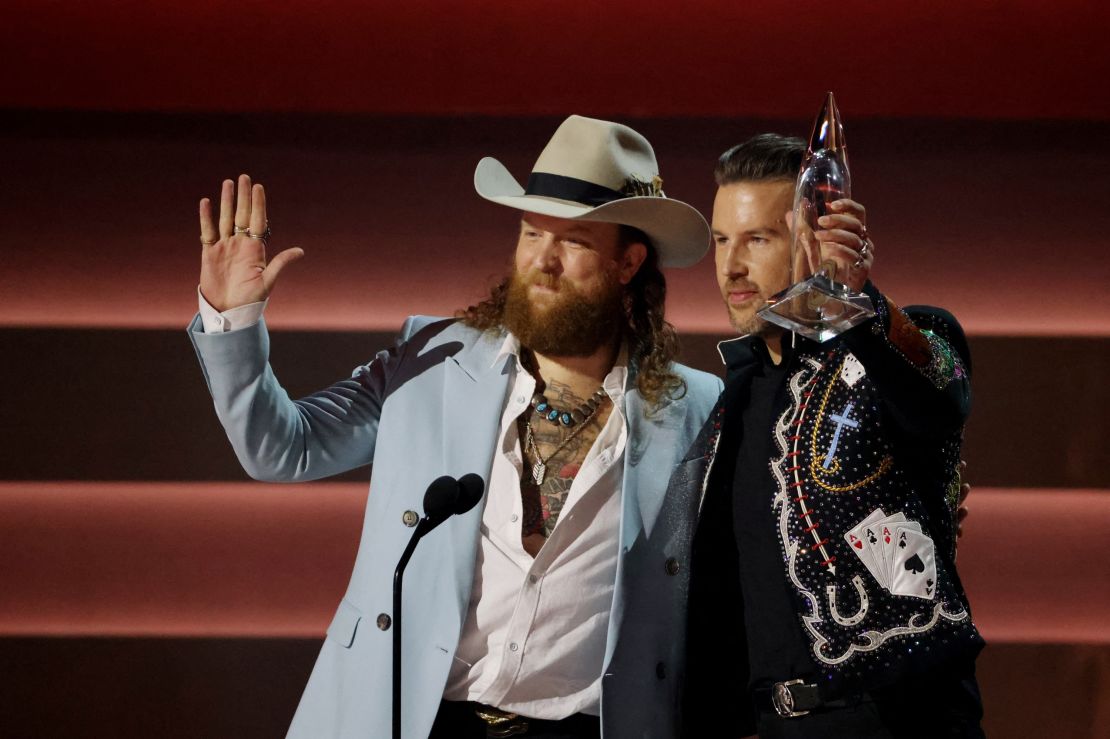 However, the vision of a more inclusive country music future is a well-worn song. This year's CMA Awards brought to mind 2019's ceremony, when Kacey Musgraves and Willie Nelson performed "Rainbow Connection" together in an apparent show of progressive country strength. Back then, it felt like a promise – the same kind of promise woven into this year's event.
But a promise isn't a reality, and it can't magically change what people listen to, or who listens to it, or what the culture of country music is. Men, overwhelmingly White, have dominated awards shows and airwaves for most of country music's history. Women, though widely appreciated, are still statistically underrepresented. LGBTQ acts and singers of color rarely appear on the country charts. They aren't selling the most albums, or filling the most seats on tours. While diverse artists have found success in country subgenres, the general impression of country music is still fettered to assumptions of race and gender and politics, leaving little room for other stories to be told no matter how authentically "country" they may be.
Being different in the industry, for all it's lauded on a big Nashville stage, is still a liability in practice.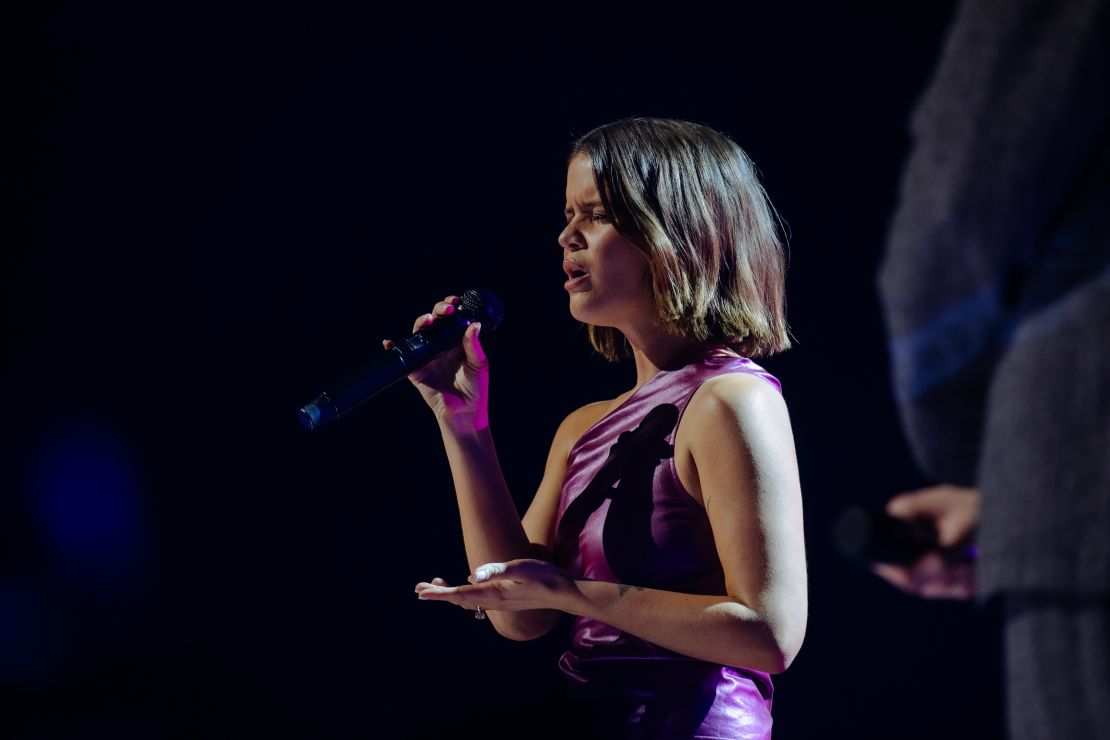 Singer Maren Morris, who holds five CMA Awards and a Grammy, is among the growing number of country artists challenging country music's prevailing culture. She publicly criticized country titan Jason Aldean's controversial song "Try That In a Small Town," and called out his wife Brittany in 2022 for transphobic comments she made on social media. This September, Morris announced she is reconsidering her relationship with the genre she loves.
"Music is supposed to be the voice of the oppressed—the actual oppressed. And now it's being used as this really toxic weapon in culture wars," Morris told the Los Angeles Times.
Though Morris has clarified she isn't done with country entirely, she was not among the crowd at this year's CMA Awards – a small detail, but one that struck a counterpoint to the show's displays of unity and diversity.
That's not to say such unity and diversity isn't fully authentic. CMA performer K. Michelle's description of her country background shows how integral the genre can be to someone's identity. Many love country music simply because they can't ever remember not loving it.
"This is who I am. This is how I was born. This is how I was raised," she told US Weekly. Though several Black women and men have made waves in country music, the former reality star says she knows she looks different, sounds different, than the vast majority of people to step into its spotlight. She also says it shouldn't matter.
"We are unusual suspects in country music," she said of her on-stage collaboration with CMA Best New Artist Jelly Roll, a heavily-tattooed 39-year-old White rapper-slash-songwriter. "We're open books. We prevail, we do what we want to do, but most importantly we love the music."
"A love of the music" is probably the closest one can get to a unifying theory for fans of such a broad yet strangely intimate genre. As history shows, it's not enough to guarantee that one will be welcomed into its fold.
Except, at this year's CMA Awards, it was. A love of country music was enough to unite a pair of unexpected newcomers for a tribute to the late Naomi Judd, who is as close to country royalty as it gets. It was enough for a proven star to live in his truth without fear of ostracism, and for a Black folk music legend like Tracy Chapman to be thrust into the genre sideways to robust appreciation.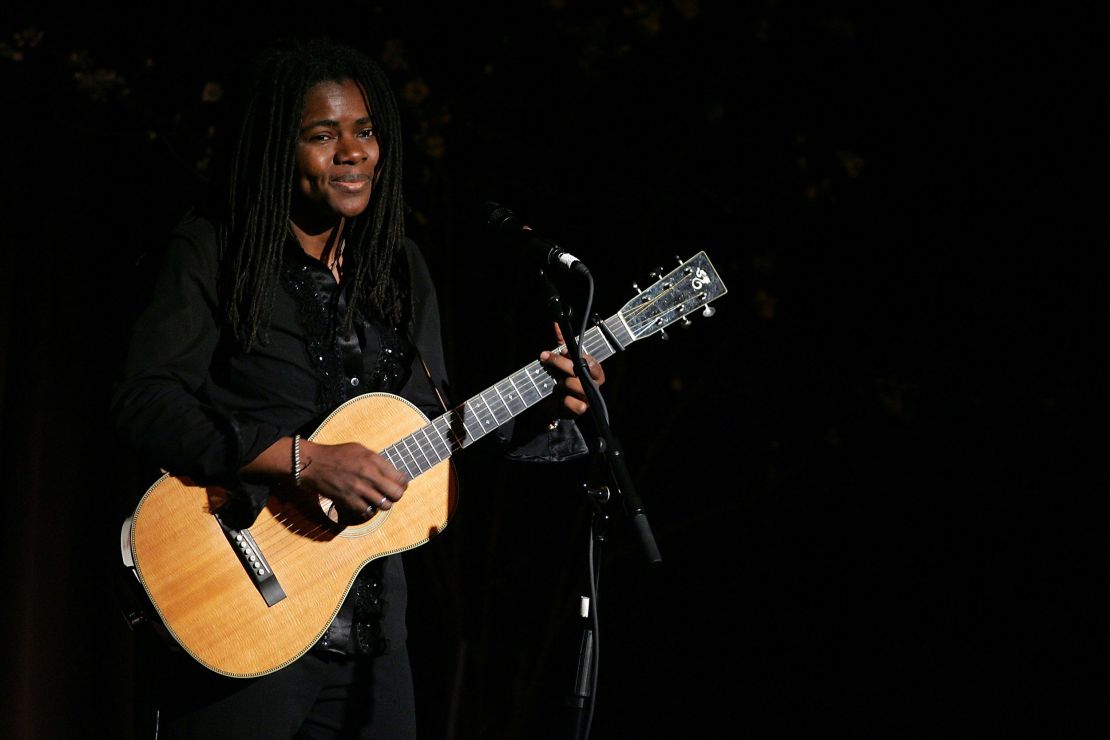 It was enough for Lainey Wilson, who sings songs about domestic violence and heartbreak and whose most complex love story, like so many people in country who dare to be different, is with the music itself.
"This is all I've ever wanted to do, it's the only thing I know how to do," she said, blinking back tears as she accepted her Entertainer of the Year Award. "I've been in this town for 12-and-a-half years and it finally feels like country music is starting to love me back."
Spangled with new sounds and new stories and the rewards of passion and, yes, even shadowed by long-held divisions underneath, the 2023 CMA Awards didn't exactly show country music as it is. But it showed country music as it could be.