Every explosion adds to the rubble hiding your enemies. Every fire masks their infra-red signatures. Debris-filled streets stop your tanks. And everywhere, smoke and dust add to the fog of war.
This is the harsh reality of urban warfare.
Street by street. Block by block. House by house.
Israel has decades of practice fighting in confined, civilian surrounds.
It knows the human cost will be high.
On Friday, Prime Minister Benjamin Netanyahu gave the 1.1 million residents of Gaza City just 24 hours to evacuate. Four days later, the air and artillery bombardment continues. And a massive ground invasion appears imminent.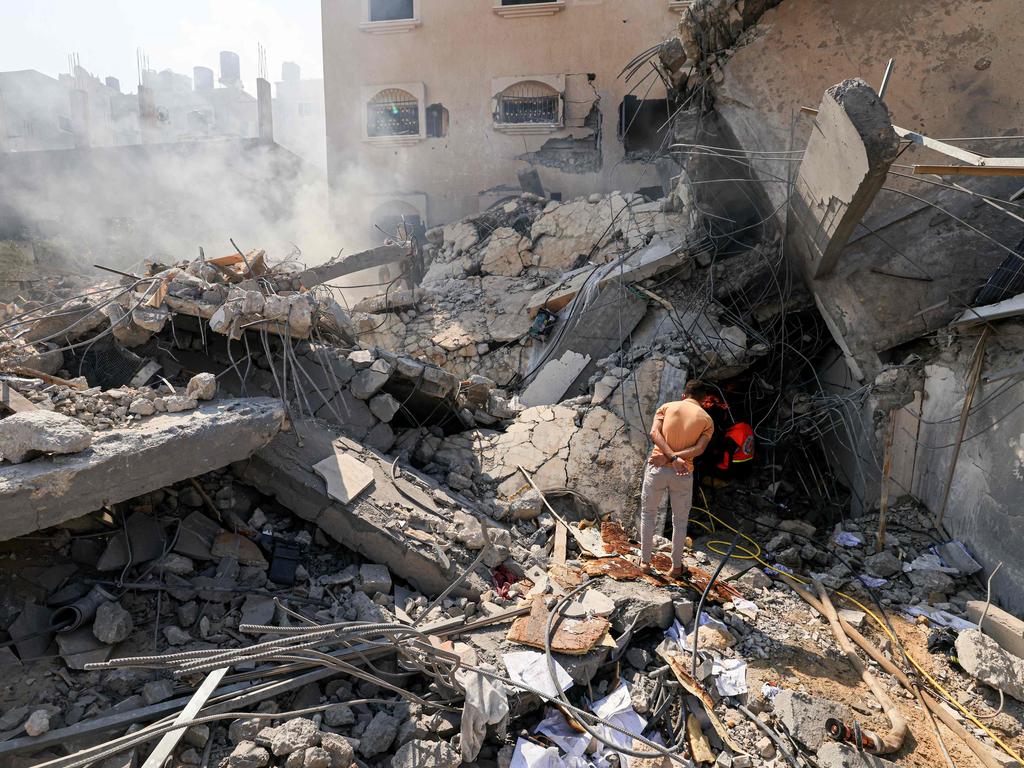 But international analysts say such a move will negate much of Israel's enormous technological advantage over the Hamas militant group's fighters.
"They'll seek to draw it into a city street fight," warns retired US Marine General Frank McKenzie. "They can use their tunnel network to get in behind the attack or to attack in all directions to make it very difficult for Israel to effectively employ a technological advantage."
And the deliberate ploy of drawing the fight into civilian-crowded suburbs puts Israel in a moral quandary: Where does revenge begin and retaliation end?
Collective punishment. Indiscriminate killing. They're accusations Israel has faced repeatedly in the past.
But urban warfare – where civilians will be huddled in a multistorey apartment above, below and next door to a hidden sniper – dramatically complicates the "proportionate response" demand of the United Nations laws of war.

"Combat in dense urban terrain is the most complex and difficult type of warfare a military can be directed to conduct," says Modern Warfare Institute (MWI) urban warfare specials John Spencer. "There should be no mistaking the severity of these challenges. But it is important to acknowledge that they will emerge against a backdrop formed by a fundamental reality: war is a contest of wills. That includes the will of individual soldiers to fight, of politicians to continue a military operation, and of populations to support the political decision to continue fighting."
Scaling up
"The question is no longer whether Israel will send its military into Gaza but rather how deep Israeli forces will go into the enclave and how long they will stay there," say Center for Strategic and International Studies (CSIS) analysts Daniel Byman and Seth Jones.
More than 300,000 Israeli military reservists have been activated. This is four times more than the last time Israeli ground forces entered Gaza in 2014
Meanwhile, troops diverted to the West Bank to support Israeli settlers in their clash with Palestinian residents have been urgently returned to their Gaza border posts.
These are some of the most experienced troops in the world when it comes to urban combat.
But Gaza is 365 square kilometres of refugee camps and cities separated by narrow bands of rocky outcrops and farmland. And crowded into that space are 2.2 million people.
"There is only so much that the IDF's prior experience and the modern history of urban warfare can illuminate with respect to the challenges a ground force on Gaza will face," says Spencer. "There are also many unknowns."
Israel's 2014 incursion involved some 75,000 troops. These pushed just a dozen kilometres into a few key strategic sites. Some 66 Israeli soldiers were killed, along with 2000 Palestinians.
"Most of the Palestinian deaths were civilians; a quarter were children," argue Byman and Jones. "To the Israelis, then, it has never seemed worth trying to retake the territory, especially because the Israeli government believed it could control and deter Hamas without ordering major assaults."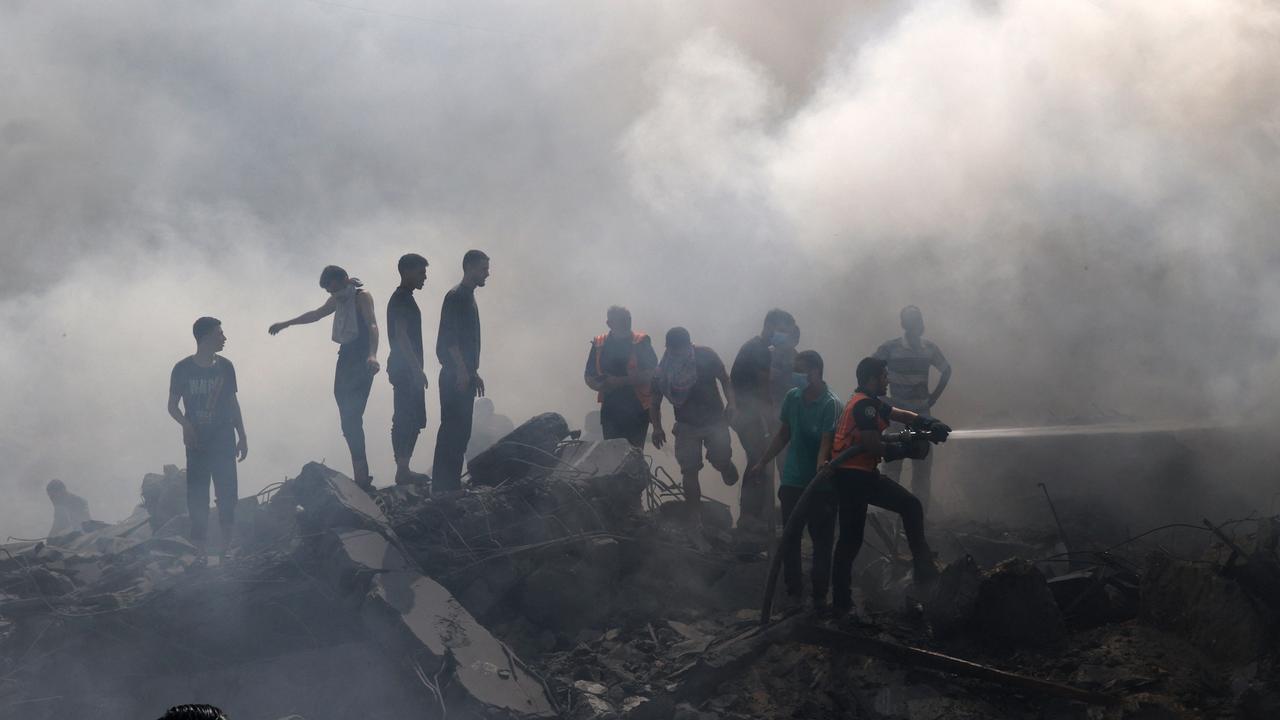 This time, however, Prime Minister Netanyahu's stated goal is to sweep through Gaza in its entirety to destroy Hamas as a political and fighting force once and for all.
Hell on earth
"Israelis are out for blood, and no credible Israeli leader will be able to call for a return to the status quo ante or just marginal gains against Hamas," the CSIS analysts state. "A return to the status quo ante would leave Hamas fully in charge of Gaza, again able to build up its strength."
But we've already seen what modern warfare means.
In the war against Islamic State, the cities of Fallujah, Ramadi, and Tikrit were at the heart of bitter fighting. And it took more than 100,000 Iraqi troops several months to clear the regional capital of Mosul.
It will take far more than artillery and air raids to eradicate Hamas.
Only a military occupation will give Israel a chance to achieve this.
Spencer has detailed to the West Point Military Academy some of the challenges he expects.
Rockets: "(Hamas) has thousands at its disposal with which to target assaulting IDF ground forces," he writes.
Drones: "That will be markedly more severe than Israel has faced in its past urban warfare experience."
Tunnels: "There is likely what amounts to an entire city of tunnels and bunkers under Gaza's surface."
Anti-armour: "In the 2022 Battle of Mariupol, just a few thousand defenders used Kornets, NLAWs, Javelin, rocket-propelled grenades, and other antitank guided missiles to destroy many Russian vehicles, hold down over twelve thousand Russians soldiers, and ultimately hold their city for over eighty days."
Street combat: "Hamas will seek to use a defence relying on close combat, strong points (heavy buildings made of concrete and steel and often with basements and tunnels), and snipers."
Human shields: "It is well known that Hamas uses civilians as human shields. By doing so, the group is effectively engaging in what scholars have called lawfare, using the law of armed conflict and international humanitarian law … to restrict the actions an attacking military force can take."
Blood-dimmed tide
"Seizing Gaza will prove very costly to Israel. Israeli forces will need to engage in house-to-house urban combat against an enemy that is well prepared and committed to making invaders pay for each inch," say CSIS analysts Byman and Jones. "Progress will be slow, and the fighting will be brutal. Israel will need to use overwhelming firepower to make serious gains and achieve its objectives. In the process, it may kill enormous numbers of civilians."
Gaza's cities are almost entirely medium to high-density housing.
Their narrow alleys form warrens between city streets. Many of the buildings are concrete. And Hamas fighters are intimately acquainted with the landscape they call home.
"They will use this geography and knowledge to entrap and slow down Israeli forces," the CSIS analysts predict.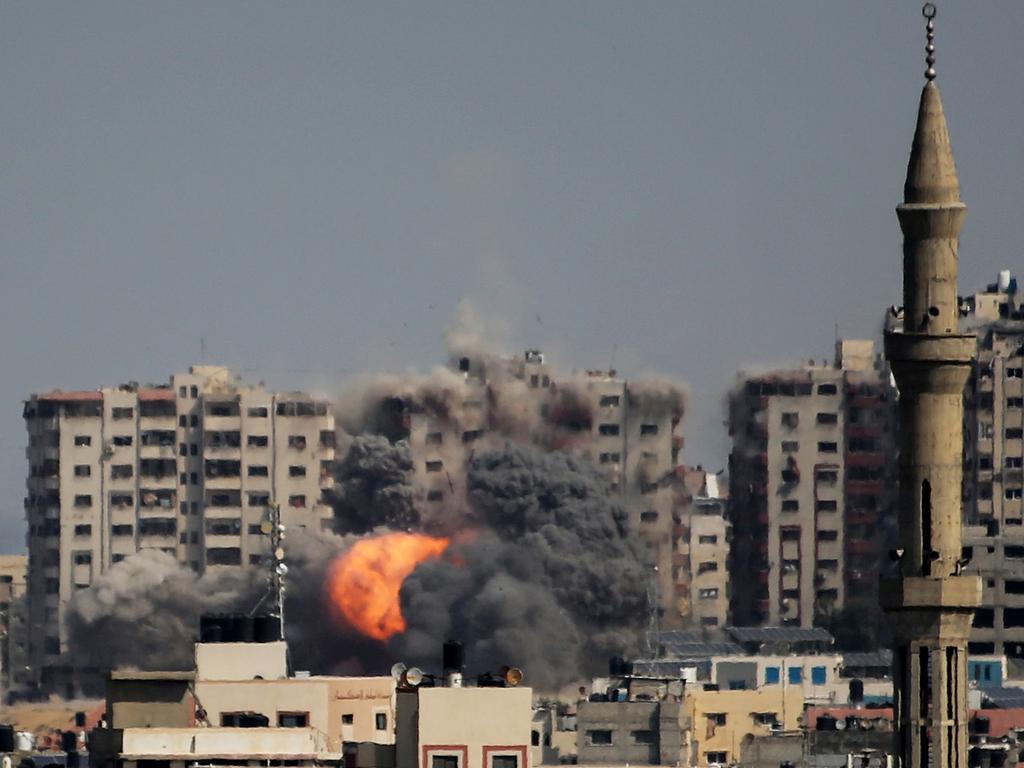 Israeli troops are likely to move into Gaza slowly, shielded by armoured personnel carriers and Merkava battle tanks. Ahead of them all will be bulldozers – sweeping aside every obstacle, be it a rubble barricade or a family home.
The soldiers have few other options when it comes to countering the snipers, antitank missiles, drones and hidden explosives. And in the most built-up areas, they will have to move from house to house by blasting small holes in their walls.
After being given little time or opportunity to escape, Palestinian civilians will be everywhere.
"This is why Israel has developed a number of best practices to maintain legitimacy and reduce collateral damage in urban warfare," argues Spencer. "These range from messaging civilians to leave combat areas to "roof knocking" (dropping low-yield explosives on top of roofs in targeted areas to give civilians time to leave before an attack commences) to placing legal advisers at tactical commands and directly involving them in targeting processes."
Some will be used as human shields alongside Israeli hostages. "(Hamas) has smuggled fighters and weapons in ambulances and has used mosques and schools as locations for military operations. It will likely engage in these practices again," the CSIS analysts add.
"Ultimately, the IDF's goal will be to minimise its own casualties, and its forces will not hesitate to shoot first when they perceive a threat."