In an age when many politicians take pride in being "outsiders", the 81-year-old is a political lifer and a consummate creature of the DC establishment.
Representing Kentucky in the Senate since 1985, he has won a reputation as a shrewd and tactical campaigner, even if not everyone finds him a particularly charismatic figure.
He has also been elected a record nine times by his fellow Senate Republicans to serve as their leader, a role in which he has been at the helm of some of Washington's most consequential decisions.
Inscrutable, adaptable and a hard-charging deal-maker, Mr McConnell has earned both begrudging admirers and loathing critics.
From polio to politics
Addison Mitchell McConnell III was born in Alabama in 1942 to working-class parents of English and Scots-Irish descent.
At the age of two, he contracted polio, which left a portion of his left leg paralysed and saw him bullied by other kids.
He has credited extensive physical rehabilitation and a protective mother with making sure he could walk again, adding that his family "almost went broke" covering his treatment.
The McConnells moved to Kentucky in 1956 and their son went on to serve as student council president both in high school and at the University of Louisville, where he graduated with honours in 1964.
His first foray on Capitol Hill came as a 22-year-old intern to Republican Senator John Sherman Cooper of Kentucky - an experience that convinced him to "give [the Senate] a shot if I ever had a chance".
It was also a period of time that he has said bolstered his commitment to civil rights. He watched Martin Luther King Jr's "I Have a Dream" speech from the steps of the Capitol, and stood beside his boss in the Capitol rotunda as the Voting Rights Act was signed into law.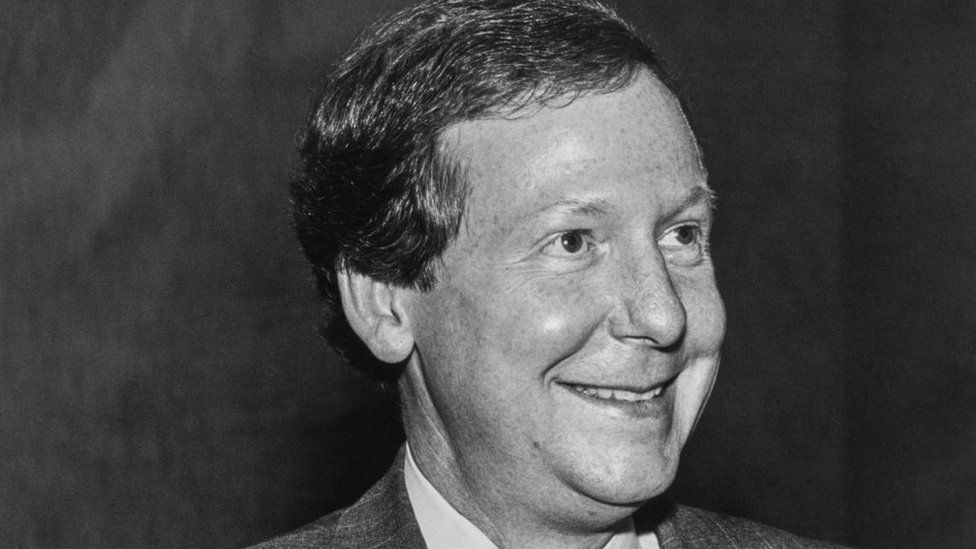 After graduating from the University of Kentucky Law School, where he led the Student Bar Association, he went on to serve as an assistant attorney general under President Gerald Ford.
In 1977, he successfully ran for judge-executive, the top political office in his home county in Kentucky. He has never lost an election since.
As a young Republican from a Democratic-leaning state, Mr McConnell was far more of a pragmatic centrist than he is today.
When he won his first Senate race, upsetting a Democratic incumbent in 1984, it was the first time a Republican had won state-wide in Kentucky in 16 years.

The resister-in-chief
In the Senate, Mr McConnell gradually shifted toward the conservatism pulling his state and his party to the right.
He had been supported by labour groups in his early career, but he turned his back on fights for collective bargaining rights and minimum wage increases.
Under the banner of free speech, he fiercely resisted efforts to limit spending on political campaigns.
And as a representative for coal-rich Kentucky, he vocally denied the impacts of global warming for years and opposed climate regulations he often claimed were a threat to the economy.
In 1993, Mr McConnell married Elaine Chao, a Taiwanese-American immigrant who later joined the cabinet of Presidents George W Bush and Donald Trump.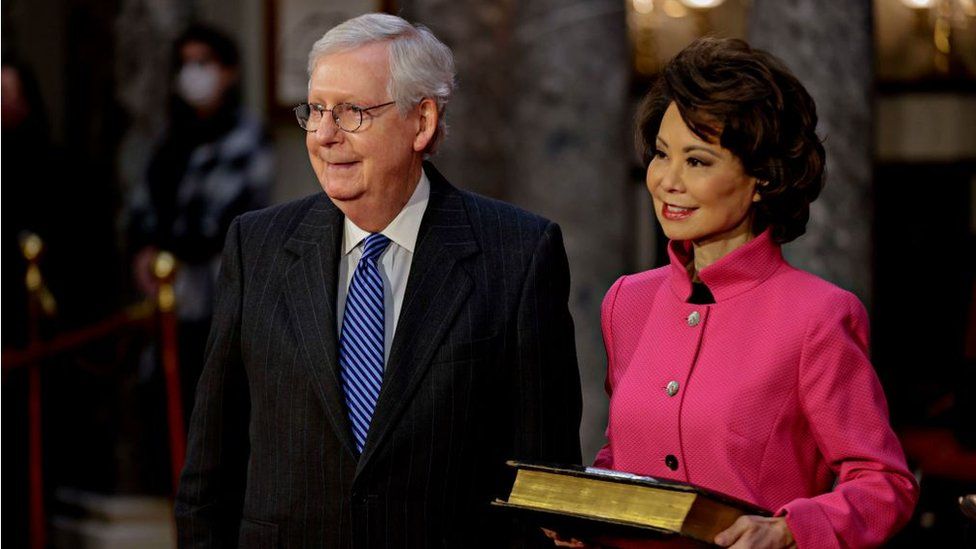 His profile grew after he was elected by his Republican colleagues in 2006 to lead their Senate caucus, a position he still holds.
As Barack Obama entered the White House, and the populist Tea Party movement reshaped the Republican Party in its anti-establishment, norm-breaking image, Mr McConnell took the hint.
He railed against the president's signature healthcare and financial reforms, and set records with his use of a procedural tool called the filibuster to thwart the Obama agenda, helping transform a collegial Senate into the fiercely partisan chamber it is today.
In 2010, he made headlines when he famously declared his party's "number one priority" was to make Mr Obama a one-term president.
But he also knew when to reach across the aisle for compromise.
In 2012, he cut an 11th-hour deal with then-Vice-President Joe Biden to save the country from a catastrophic default on its public debt. The following year, his meetings with Democratic leaders helped end a government shutdown.
Republicans retook control of the Senate in 2014 and Mr McConnell fulfilled his dream of becoming Majority Leader.

Reshaping the courts
The pattern of Mr McConnell routinely blocking Democratic-led initiatives in the Senate has earned him the moniker of the "Grim Reaper", a nickname he embraces.
Perhaps his most famous act of obstruction came in 2016 when he refused to allow Mr Obama, in his final year in office, to fill a vacant Supreme Court seat.
The move infuriated Democrats, but paid off the following year when the newly elected President Trump filled the seat with a conservative jurist.
The Trump years saw two more justices added to the nation's top court, cementing a 6-3 conservative majority that has since made consequential rulings on abortion, gun rights and several other issues.
The majority leader's intense focus on transforming the judiciary also contributed to Mr Trump appointing more than 200 new federal judges during his four-year term.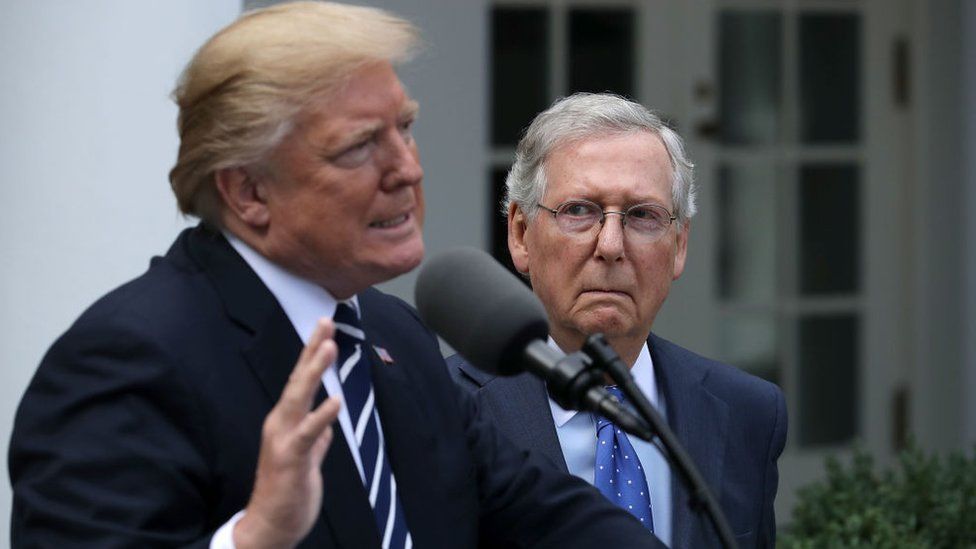 But the McConnell-Trump alliance was uneasy from the outset and their increasing disagreements burst into the open after the then-president falsely claimed the 2020 election was stolen from him.
Mr McConnell slammed him as being "morally responsible" for the January 2021 attack on the US Capitol, although he did not vote to impeach Mr Trump over it.
The feud has only intensified since then, with Mr Trump attacking Mr McConnell's wife and the senator mocking his "diminished" status.

Time to retire?
Mr McConnell has never faced serious opposition for his Senate seat or his leadership role, but surveys show he is one of the most unpopular politicians in the country.
His tactics have earned him few Democratic fans, though one Kentucky colleague once described him as "the Tiger Woods of politics", while the right flank of his own party increasingly reviles someone they view as a swamp monster.

Currently, the octogenarian is making somewhat of a last stand.
He has advocated rather forcefully for his party to keep defending Ukraine in its war against Russia and to turn away from its Trumpian inclinations towards a platform with broader appeal to voters.
But Mr McConnell's detractors may be sharpening their knives in recent months amid growing concerns over his health.
Watch: McConnell freezes during press event
The lawmaker missed nearly six weeks of Senate votes earlier this year after falling at a DC hotel and suffering a concussion.
US media also reported on three other falls in 2023, with NBC News reporting he sometimes uses a wheelchair to navigate through airports.
And in the past two months, he has twice frozen abruptly at press conferences. On both occasions, his office said he had simply paused because he "felt light-headed".
Tight-lipped in general and especially guarded about health matters, Mr McConnell has brushed aside speculation that he might be unable to complete his term.
But his future as a senator and party leader seems in greater peril than ever before.