Trusts holding billions of dollars of assets for Roman Abramovich were amended to transfer beneficial ownership to his children shortly before sanctions were imposed on the Russian oligarch.
Leaked files seen by the Guardian suggest 10 secretive offshore trusts established to benefit Abramovich were rapidly reorganised in early February 2022, three weeks before the start of Vladimir Putin's war in Ukraine.
The sweeping reorganisation of Abramovich's financial affairs commenced just days after governments threatened to impose sanctions against Russian oligarchs in the event of an invasion.
The leaked documents raise questions about whether the changes to trusts were made in an attempt to shield the oligarch's vast fortune from the threat of asset freezes.
Analysis suggests the amendments made Abramovich's seven children, the youngest of whom is nine years old, beneficiaries of trusts holding assets worth at least $4bn, though the total value could be much higher.
The changes appear to have made the children the ultimate beneficial owners of trophy assets long-linked to their father, including luxury properties and a fleet of superyachts, helicopters and private jets.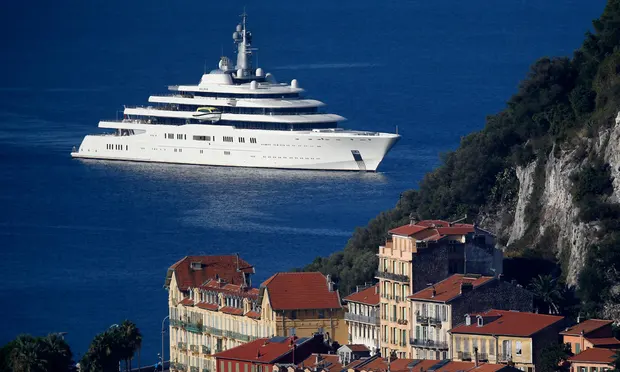 Sanctions experts said the sweeping reorganisation of the trusts could complicate efforts to enforce sanctions against the oligarch and potentially frustrate attempts to freeze assets previously believed to belong to the metals tycoon.
The revelations are likely to raise questions about whether Abramovich's children should also be subject to asset freezes. Unlike family members of some of Putin's closest advisers, many families of oligarchs subject to sanctions have avoided restrictions.
UK and EU governments have cast Abramovich as a pro-Kremlin oligarch and in March 2022 imposed sanctions on him for allegedly benefiting from close relations with Putin. Abramovich has denied financial ties to the Kremlin and filed legal action to overturn the EU's measures.