Whoopi Goldberg has been slammed after she doubled down on controversial comments about Jews and the Holocaust.
Furious viewers are now demanding she be sacked from the US network ABC after she claimed that the Nazi genocide during WWI was not "racial" but rather a form of "white-on-white" crime.
"My best friend said, 'Not for nothing is there no box on the census for the Jewish race. So that leads me to believe that we're probably not a race,'" Goldberg told the Sunday Times of London in an interview promoting her new movie "Till," the New York Post reports.


"It wasn't originally" about race, Goldberg insisted, noting that the Nazis also killed people they believed to be "mentally defective."
When interviewer Janice Turner pushed back with a familiar refrain — saying the Nazis considered the Jews to be a race — Goldberg said it was wrong to use their definition.
"The oppressor is telling you what you are. Why are you believing them? They're Nazis. Why believe what they're saying?" she insisted.
"It doesn't change the fact that you could not tell a Jew on a street. You could find me. You couldn't find them. That was the point I was making. But you would have thought that I'd taken a big old stinky dump on the table, butt naked," Goldberg continued.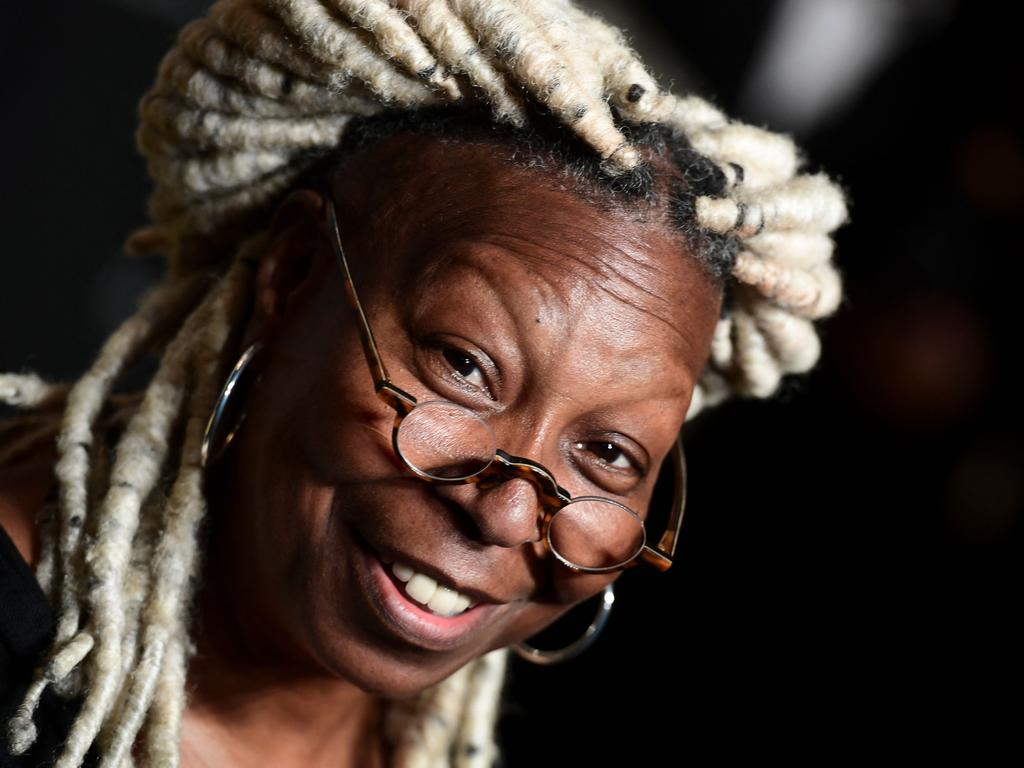 Her comments sparked backlash on social media.
89-year-old Holocaust survivor Lucy Lipiner wrote: "Whoopi Goldberg continues to use the Holocaust as her punching bag.
"We told her that her comments harm us and she simply doesn't care. I survived the Nazis and the Holocaust, so I'll be damned if I let a comedy has-been, peddling a fake Jewish name get the better of me."
Attorney Ari Ingel wrote: "Antisemitism deeply ingrained in Whoopi Goldberg.
"She learned nothing. In interview with the Times of London she again said that Nazi genocide of Jews was 'white on white' violence, and not about race. 'They were killing people they considered mentally defective'" he posted on Twitter.


Human rights lawyer Arsen Ostrovsky wrote: "So, after supposed 'apology' earlier in year, Whoopi Goldberg doubles down on her vile remarks that the Holocaust was not about race, and instead 'white on white' violence. Someone get this ignorant fool off the air!"
Author Aviva Klompas wrote: "Someone tell Whoopi her remarks are still abhorrent and ignorant even when spoken to a British paper. In an interview with The Sunday Times of London, Whoopi Goldberg again claimed the Holocaust was not connected to race and was instead 'white on white' violence."
Goldberg, a co-host of The View, was briefly suspended from the show in February after first airing her opinions on the subject. She nevertheless doubled down during an interview with late-night host Stephen Colbert, before later apologising.
"I get it. Folks are angry. I accept that and I did it to myself. This was my thought process and I will work hard not to think that way again," she said after the initial imbroglio.
"I get it. I'm going to take your word for it and never bring it up again."