Celebrations have taken place on the east coast of the United States, and in Brazil, Argentina and the Caribbean.
Cities across Europe, Africa and Asia have also held firework-filled festivities marking the start of 2023.
In China, huge crowds gathered to take advantage of recently-lifted restrictions.
Until recently, the country had been following a zero-Covid approach, continuing to enforce strict lockdowns even as other nations around the world appeared to return to normal.
However, the disease is surging across the country, and many places are placing travel restrictions on travellers from China - Australia has become the latest to do so.
The president of Taiwan, Tsai Ing-wen, used her New Year address to offer help to China to combat the recent surge in Covid cases.
In London, there was a drone display as part of a tribute to the late Queen Elizabeth, while in Edinburgh, thousands enjoyed the first full Hogmanay celebrations in three years.
There was also a tribute to Ukraine - with the London Eye lit up in blue and yellow, the colours of the Ukrainian flag.
WATCH:
How the world brought in 2023
---
In Ukraine, the conflict with Russia continued as air raid alerts sounded shortly after midnight and there were further strikes on Kyiv, officials said. There were no reports of injuries.
It came shortly after new year addresses from both President Vladimir Putin and President Volodymyr Zelenksy.
Mr Putin delivered a New Year address flanked by soldiers clad in full uniform, saying the country's future was at stake.
Directly addressing soldiers in Ukraine, the 70-year-old leader praised their efforts since the invasion was launched in February, and told them that "historical rightness" was on their side.
Meanwhile, Mr Zelensky addressed Russians in their own language, telling them their president was "hiding behind you, and he's burning your country and your future".
And he pledged to Ukrainians that his troops would fight until "victory".
"We fight as one team - the whole country, all our regions. I admire you all. I want to thank every invincible region of Ukraine," he said.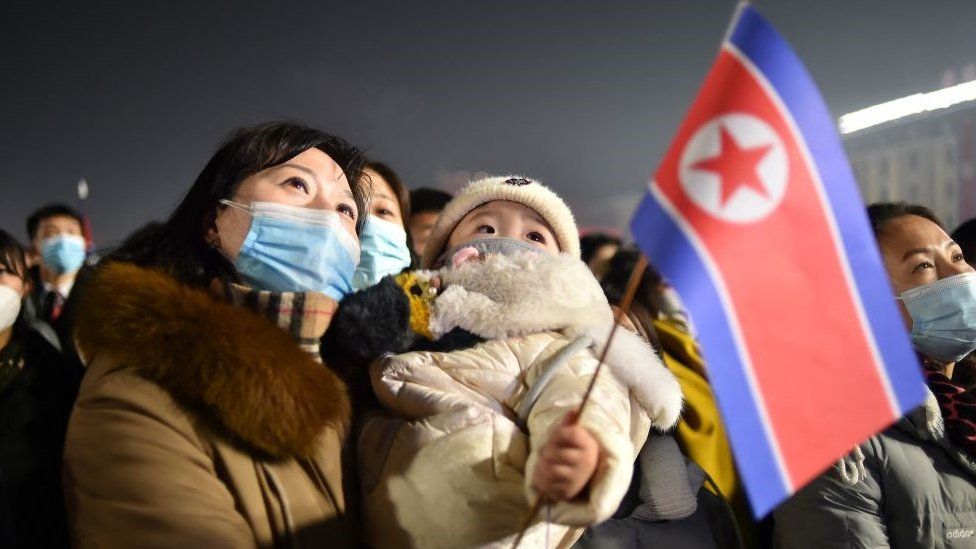 Meanwhile, the North Korean leader, Kim Jong-Un, pledged to significantly increase the production of nuclear weapons. He also tested his first ballistic missile of the year early on New Year's Day.
Croatia started 2023 with a new currency, joining the eurozone.
It also joined the Schengen zone, in which people can travel without border controls.