One country is seemingly hedging its bets on the Russia-Ukraine conflict, but experts warn it could come at a cost.
Since fighting began in February, Turkey has partnered closely with both Russia and Ukraine to find a peaceful solution to the conflict – hosting numerous negotiations between the fighting nations.
Turkey's role as an intermediary in the conflict appears to be expanding while the country aids the warring parties where it can.
Turkey was even described by the Carnegie Endowment for International Peace think tank as "an indispensable intermediary in the Ukraine–Russia–West triangle simply because no one else managed to play this nearly hopeless role more successfully and produce any deliverables".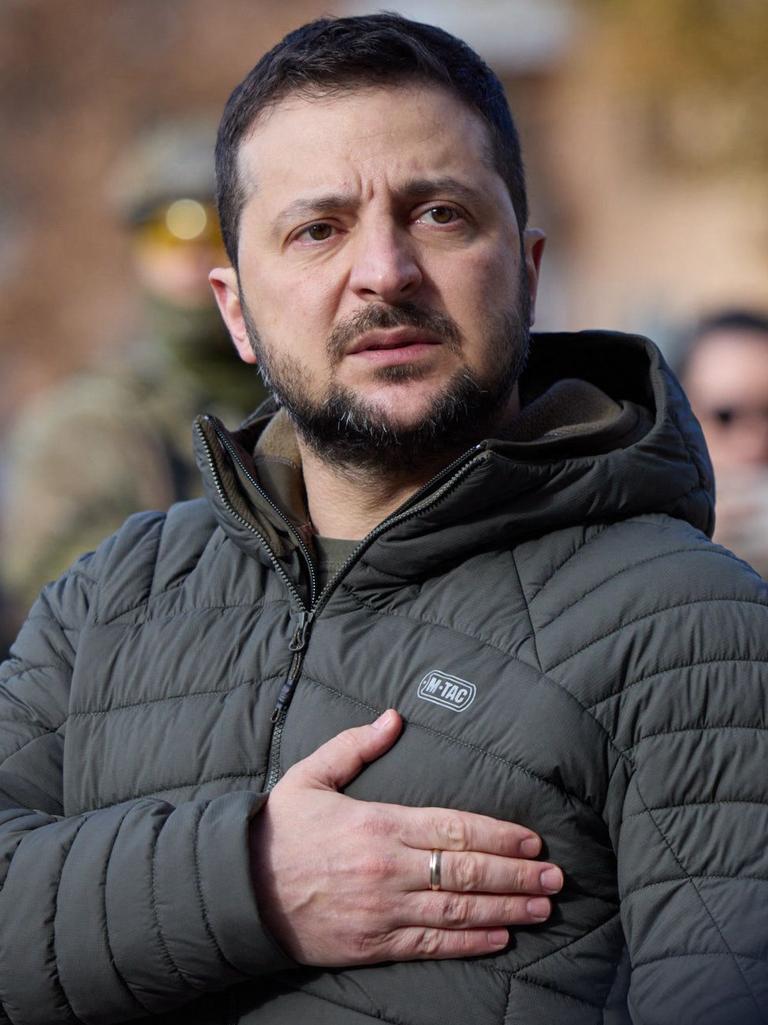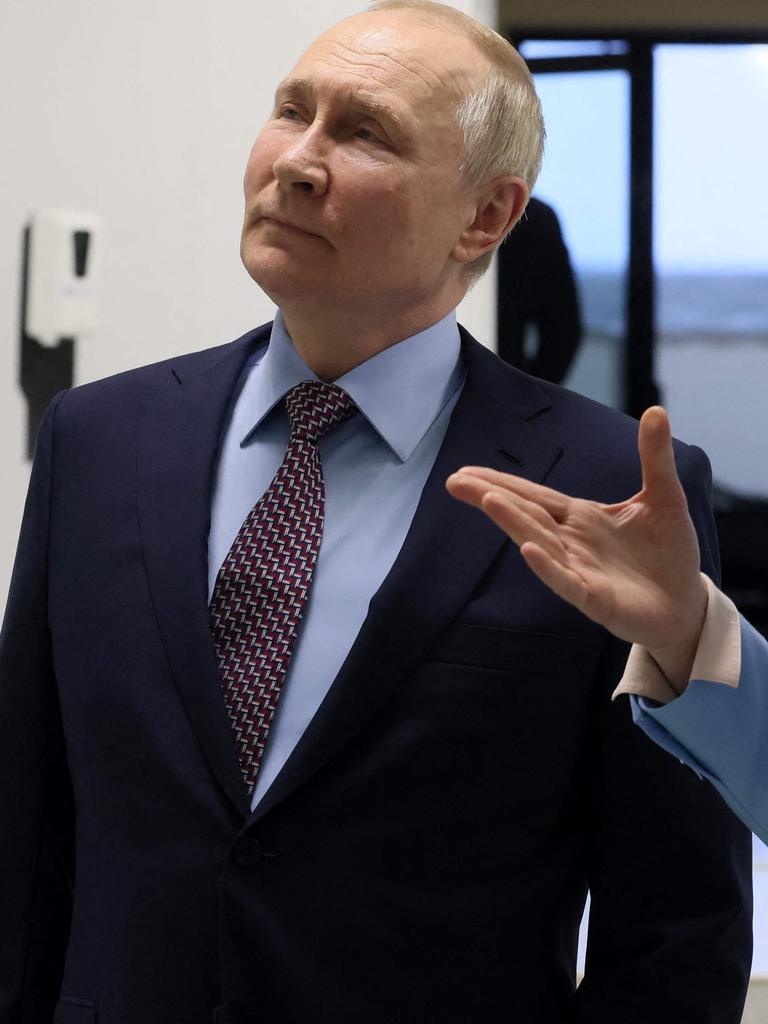 In early November, Turkey was reportedly a critical part of a significant UN-backed agreement that allowed Ukraine to continue exporting grain, allowing safe shipping through the Black Sea Corridor.
Russia said it was satisfied Kyiv would not use the corridor in military operations after the meetings.
"Russia considers that the received guarantees are, at the moment, sufficient and is resuming the implementation of the agreement," the ministry said in November.
"He [Putin] doesn't agree to open this grain corridor through others. But with me, when I call … straight away he opened the grain corridor," Turkey's President Recep Tayyip Erdogan told local media in the days after.
Turkey is one of the few countries involved in the conflict not to impose sanctions on Russia but rather strengthen economic ties with Moscow.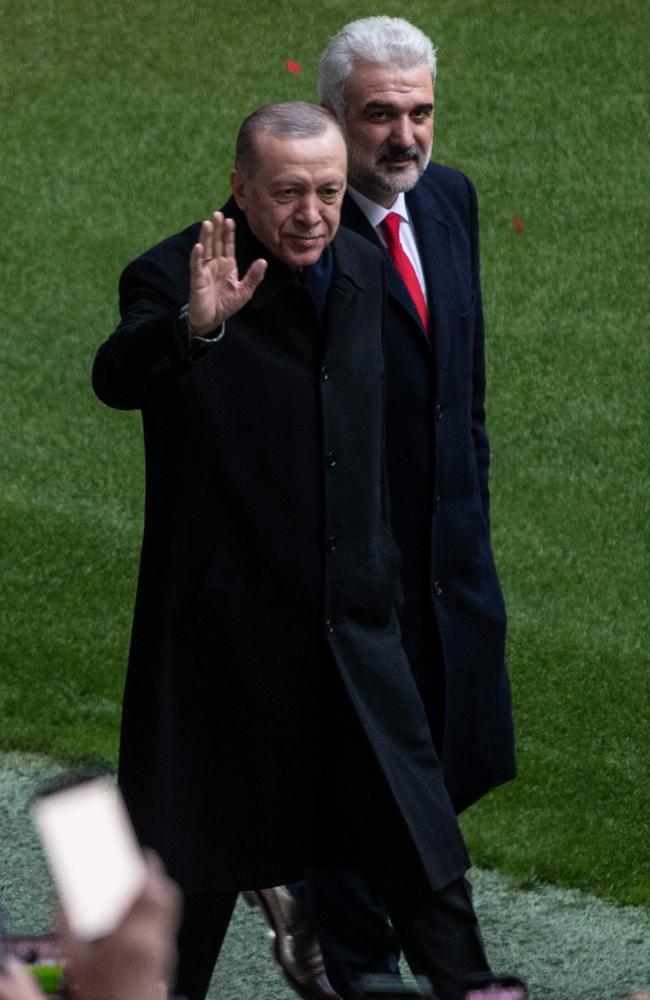 Thousands of Russians, many fleeing conscription, have also moved to Turkey.
It was reported in October that up to 19,000 Russians were arriving every day – a mix of tourists and those seeking a new home.
However, since fighting began in early 2022, Turkey – a NATO member – has been among a host of nations to supply Ukraine with military assistance, including troop carriers, body armour and four Ada-class corvettes (stealth ships).
Perhaps the most notable Turkish assets in Ukraine's resistance efforts have been the Bayraktar combat drones, which were sold to the besieged nation.
The approximately 20 drones active in Ukraine since fighting began have earned themselves not only prestige in the conflict but a dedicated rap song in their honour.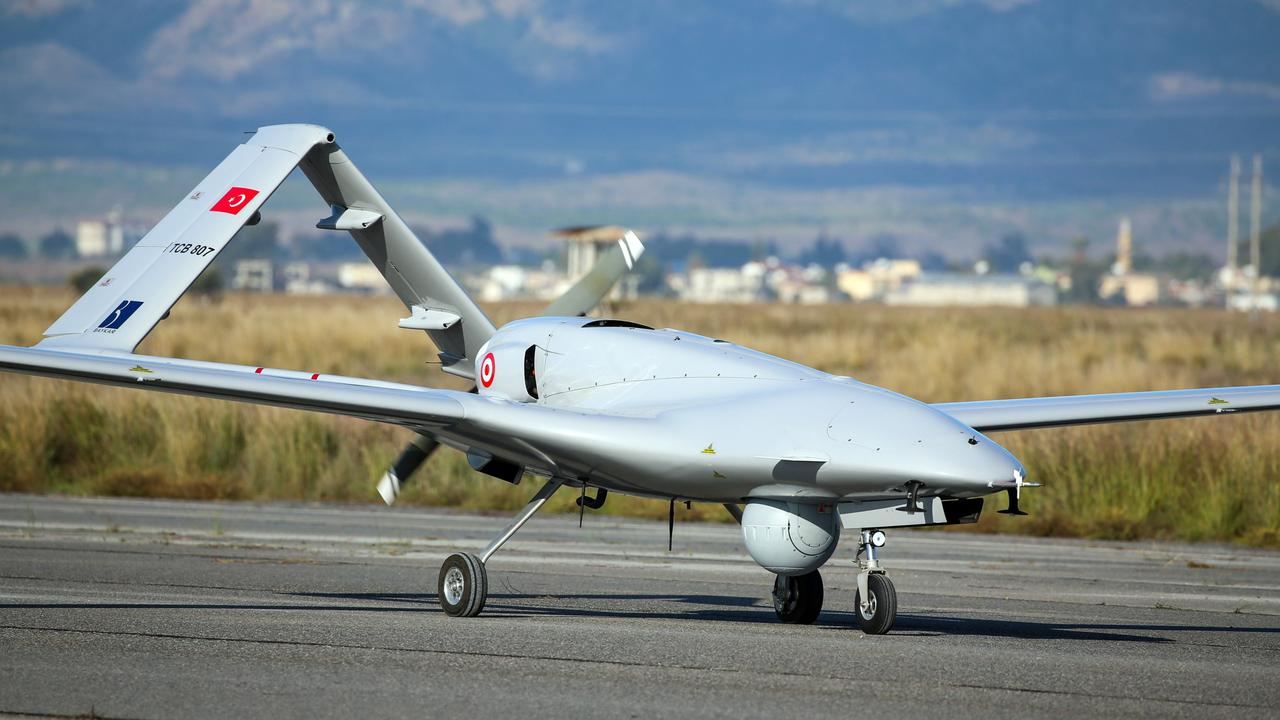 Ukrainian soldier and musician Taras Borovok penned the propaganda tune which has become an anthem of sorts from the Ukrainian war efforts with it being played on Ukrainian radio and reportedly sung by soldiers on the front lines.
The drones and its song have gotten so far under the skin of Russian forces that Andrey Belozerov, a teacher at the Belogorsk technical school in Crimea, was fired for playing the song in a lecture theatre.
"The teacher of the technical school was fired. We regard such musical performances as a betrayal," Russian official Oleg Kryuchkov said, according to state media.
"It is 150 kilometres to the border. If anyone wants to support Ukraine, they can go there.
"They will quickly be allowed to be cannon fodder there," Kryuchkov said.

The drone's designer, Selçuk Bayraktar, has received equal praise among Ukrainians.
Mr Bayraktar told CNN in July he would never consider giving his hugely influential drones to Russia, pledging his support to Ukraine's "sovereignty, its resistance and its independence".
Turkey is now pushing for further peace talks between the two nations.
"Out of the grain corridor, we can open a corridor of peace, and the best way for this is to go from dialogue to peace," Mr Erdogan said in recent weeks.
in mid-November, the Turkish capital of Ankara hosted talks between CIA director William Burns and his Russian intelligence counterpart.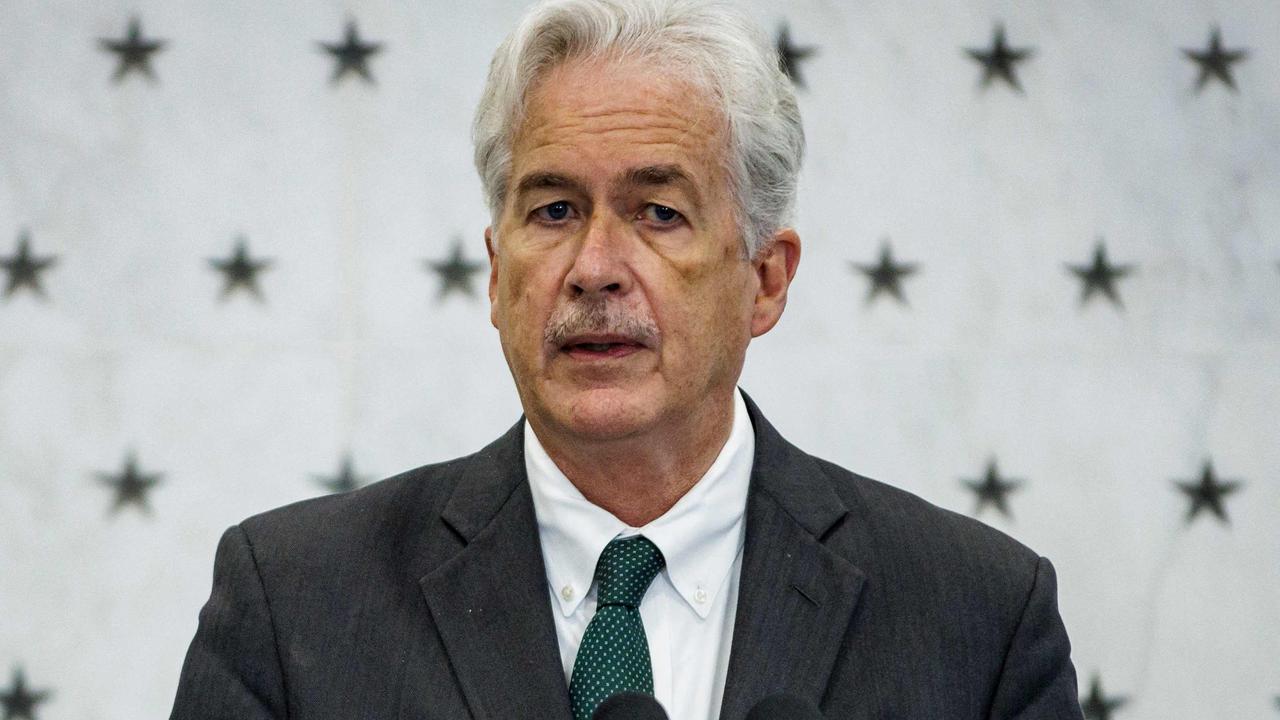 However, a White House spokesperson told reporters the talks were not "negotiations", nor were they peace talks.
"We have been very open about the fact that we have channels to communicate with Russia on managing risk, especially nuclear risk and risks to strategic stability," the spokesperson said. "He is not discussing the settlement of the war in Ukraine.
"He is conveying a message on the consequences of the use of nuclear weapons by Russia and the risks of escalation to strategic stability.
"He will also raise the cases of unjustly detained US citizens.
"We firmly stick to our fundamental principle: nothing about Ukraine without Ukraine."
A Kremlin spokesman Dmitry Peskov confirmed the meeting had happened but kept the particulars close to his chest.
"Such negotiations really took place. It happened at the initiative of the American side," he said.
But observers and international relations experts have suggested Turkey is playing a zero-sum game in its approach to the conflict – banking on a balance that does not seem achievable.
Güney Yıldız, a German Institute for International and Security Affairs researcher, told the ABCTurkey was "benefiting in both ways".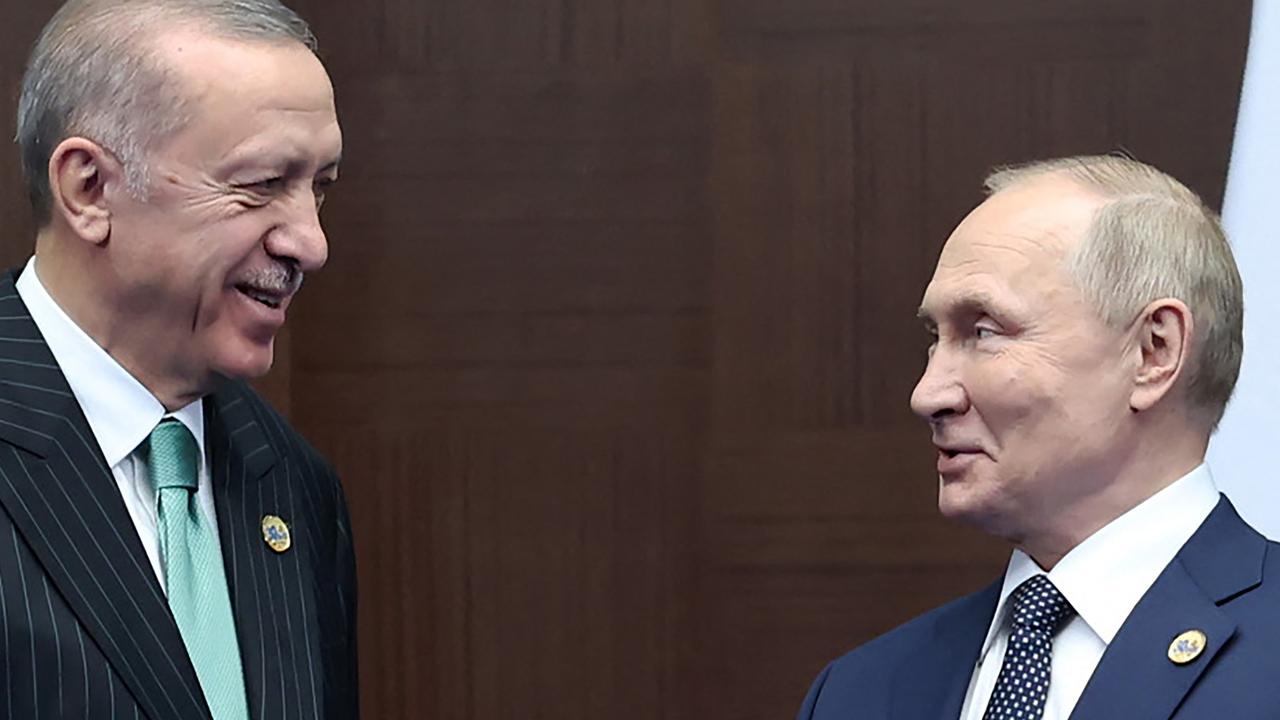 "The country would suffer if Russia wins in Ukraine. Turkey could also suffer if there is a full defeat of Russian forces," he said.
"If that balance collapses, Turkey loses."
Galip Dalay, an associate fellow at London's Royal Institute of International Affairs, said Turkey's balanced stance on the conflict could impact its international future.
"Turkey's attempts at strategic balancing would now be potentially highly costly for Ankara, and this invasion illustrates the necessity of more clarity about Turkey's place in any new European security architecture," he wrote earlier this year.
"The Ukraine invasion, particularly if it is prolonged, necessitates making choices, especially as Turkey is a NATO member.
"The current crisis is another watershed moment which will profoundly reshape the future of Turkey's place in the world."