News of Kanye West's surprise marriage to an Australian woman over the weekend has stunned the entertainment industry.
According to TMZ, the 45-year-old US rapper recently married his Yeezy employee Bianca Censori, 27, in a private ceremony some time this month.
Censori hails from Melbourne, and has been working as an 'architectural designer' for the rapper's lucrative fashion label since 2020.
While the pair are yet to comment publicly on their reported nuptials, Censori's Melbourne family have all but confirmed it, describing the news as "very exciting".
In an interview with Herald Sun, Censori's sister Angelina Censori said the family was thrilled.
"It's very exciting news for both my sister and the family but we choose to have some privacy for the time being," she said.
Relative Alyssia Censori added the family was "super happy for them both."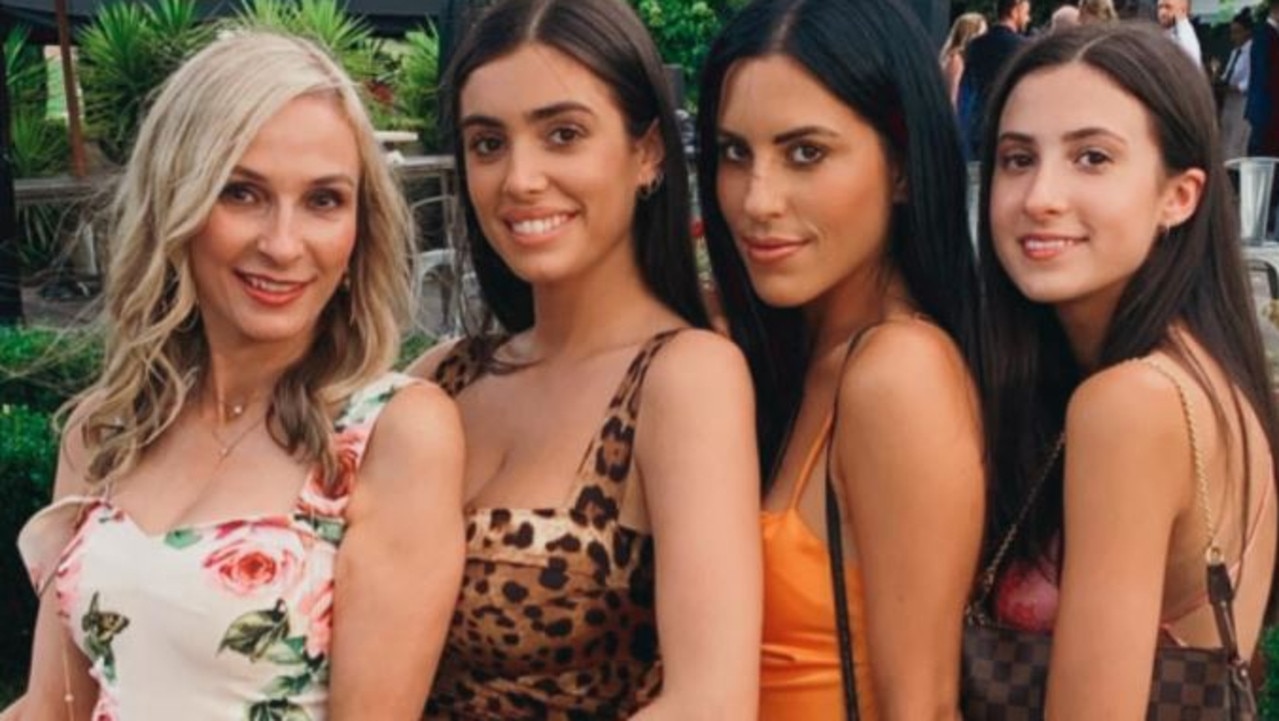 West's ex-wife Kim Kardashian, who is the mother of his four children, didn't appear to be as happy about the seemingly abrupt union, with the pair having finalised their messy divorce just two months ago.
Taking to her Instagram stories with a cryptic message, the 41-year-old billionaire wrote, "I'm really in my quiet girl era, I don't have much to say. Just much to do," she posted, before adding later: "Just remember, the black sheep usually turns into a goat. Keep doing you. People who want to see you win, will help you win. Remember that."
US outlets are reporting Censori and West are yet to file a marriage certificate, leaving questions over whether their nuptials are legally binding.
It's not known how long West has been dating Censori, but the pair sparked romance rumours just days ago when they were spotted having lunch at Waldorf Astoria in Beverly Hills on January 9, where West was seen wearing a wedding ring.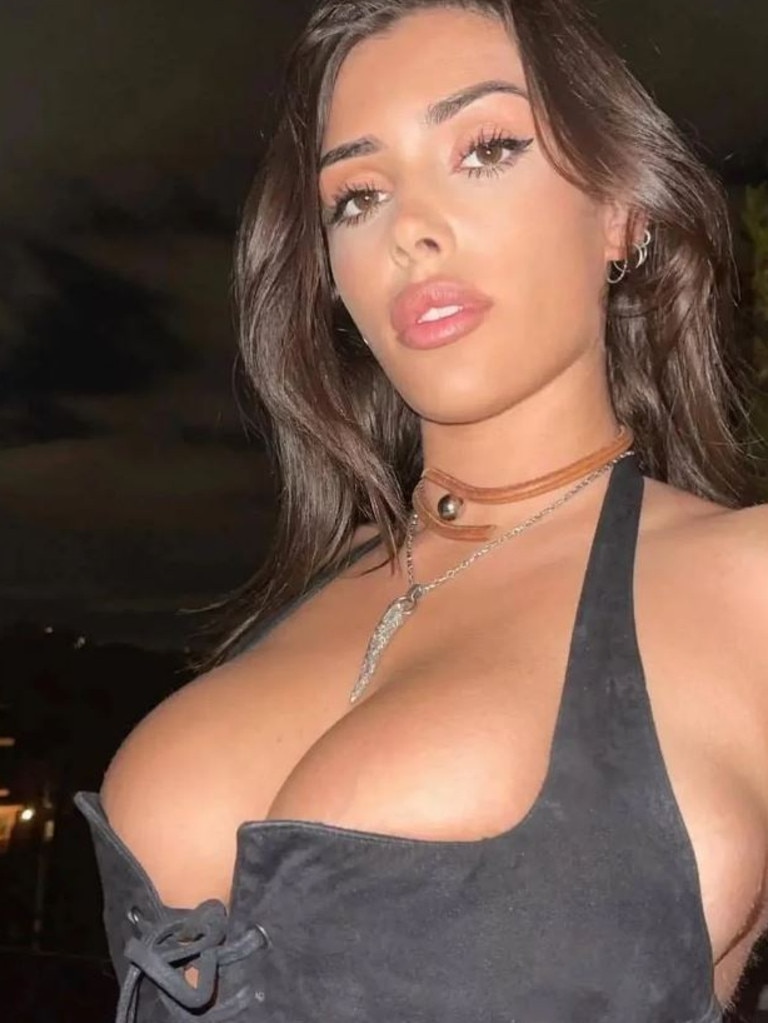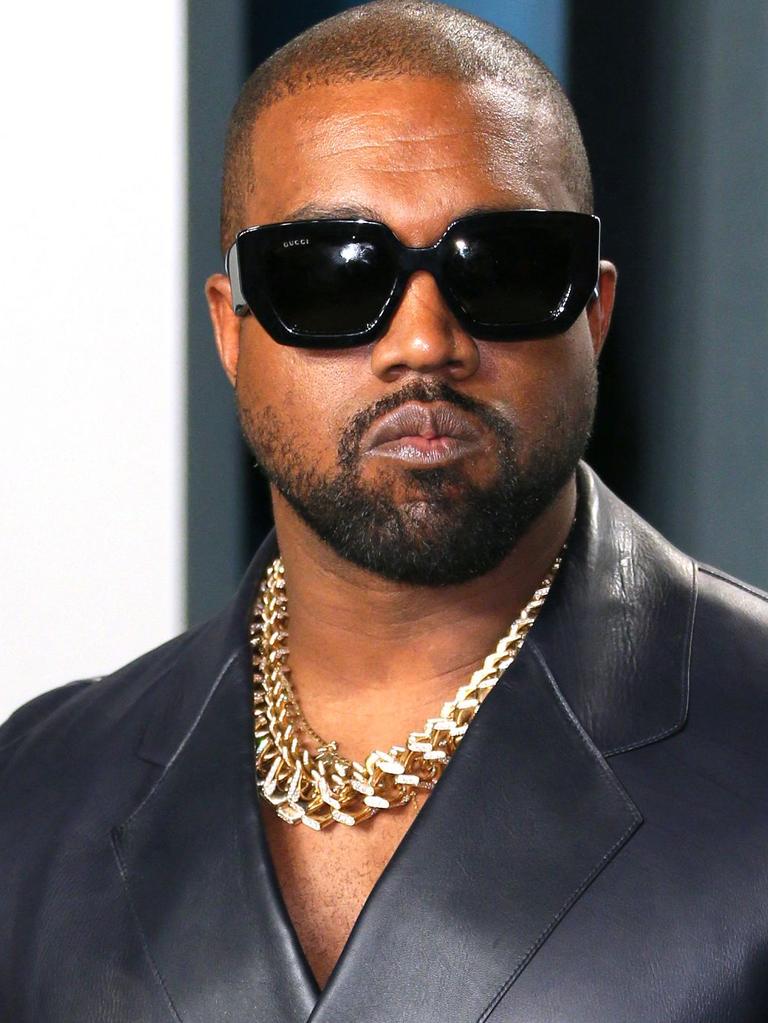 West had released a song called Censori Overload in early December – though nobody picked up on the title at the time – and the lyrics only now are bearing some significance: And the Bible said, 'I can't have any more sex 'til marriage.
Kanye and Kim were married for six years before their split in early 2021, and they share custody of their four children: North, 9, Saint, 7, Chicago, 4, and Psalm, 3.
After months of negotiations, the pair finalised their divorce in November, with Kanye ordered to pay Kim $US200,000 a month in child support. He's also responsible for half of their kids' healthcare expenses not covered by insurance, as well as 50 per cent of their security and education costs.
The former couple agreed to participate in mediation for at least three hours if a dispute arises. If one of them fails to engage, the other gets sole decision-making power, the filing stated.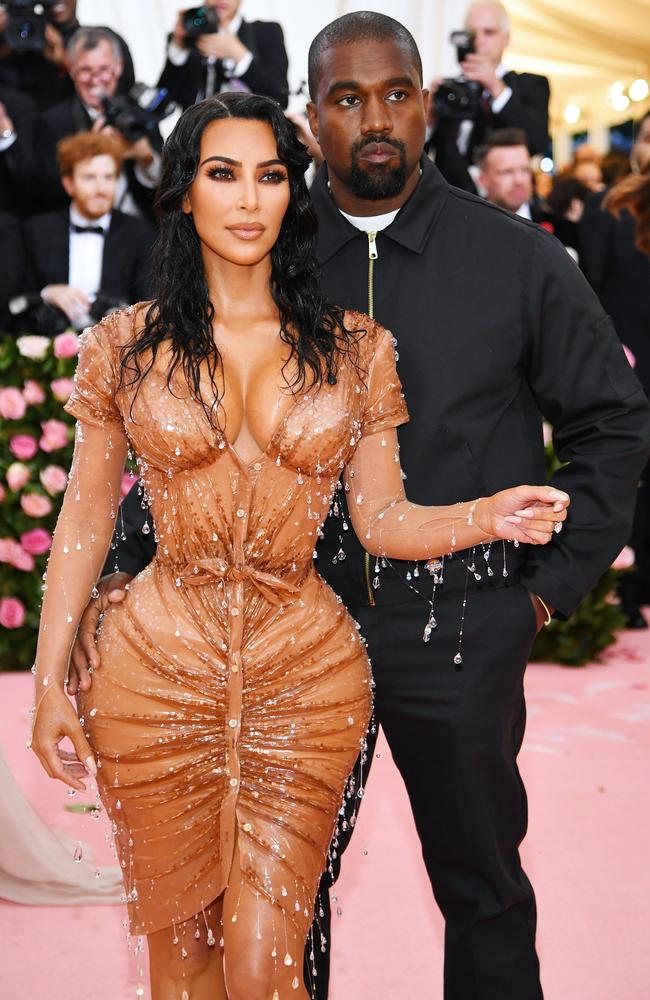 Meanwhile, Kanye's behaviour in recent months has become increasingly erratic.
The Gold Digger rapper was temporarily banned from Twitter several times in December for a series of disturbing anti-Semitic posts.
He had disappeared from social media in early 2022 and was thought to be seeking mental health treatment following a barrage of Twitter meltdowns largely aimed at his ex-wife and the wider Kardashian family.
But months later, West returned with more disturbing posts, sharing a picture of a swastika which ultimately saw him sanctioned on the social platform yet again.
Quickly finding a new platform to air his speech that same week, West praised Adolf Hitler during a bizarre appearance with InfoWars host and conspiracy theorist Alex Jones.
"I see good things about Hitler, also," the rapper said to Jones.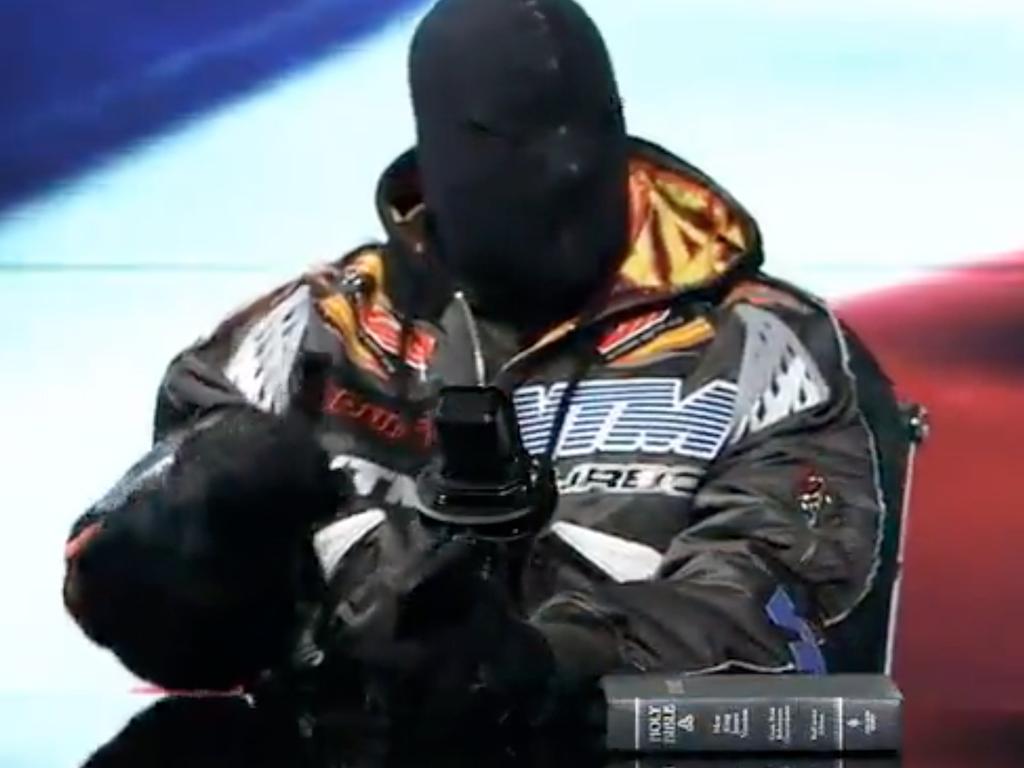 "Every human being has value that they brought to the table, especially Hitler. I was thinking about Satan. Whether it's the Zionists or Hitler — it's not the person. It's Satan using the people, who are controlled by demonic forces."
West elaborated, telling Jones, "The Jewish media has made us feel like the Nazis and Hitler have never offered anything of value to the world. Meanwhile, there's all of these things that are happening."
Afterward the interview, West shared a screenshot of text which appeared to be from Twitter owner Elon Musk, who wrote to him, "Sorry, but you have gone too far. This is not love."
"Who made you the judge," Kanye responded.