Kylie Jenner has finally revealed the name she's chosen for her son with Travis Scott after sending fans wild with speculation for 11 months.
Posting to Instagram today, the reality star, 25, shared a series of photos of the tot, captioned "AIRE".
The reveal comes after Jenner told fans in March last year that he was no longer named Wolf Webster, the name she and on-off partner Travis Scott had initially chosen.
It is also the first time Jenner has shared photos of her son's face.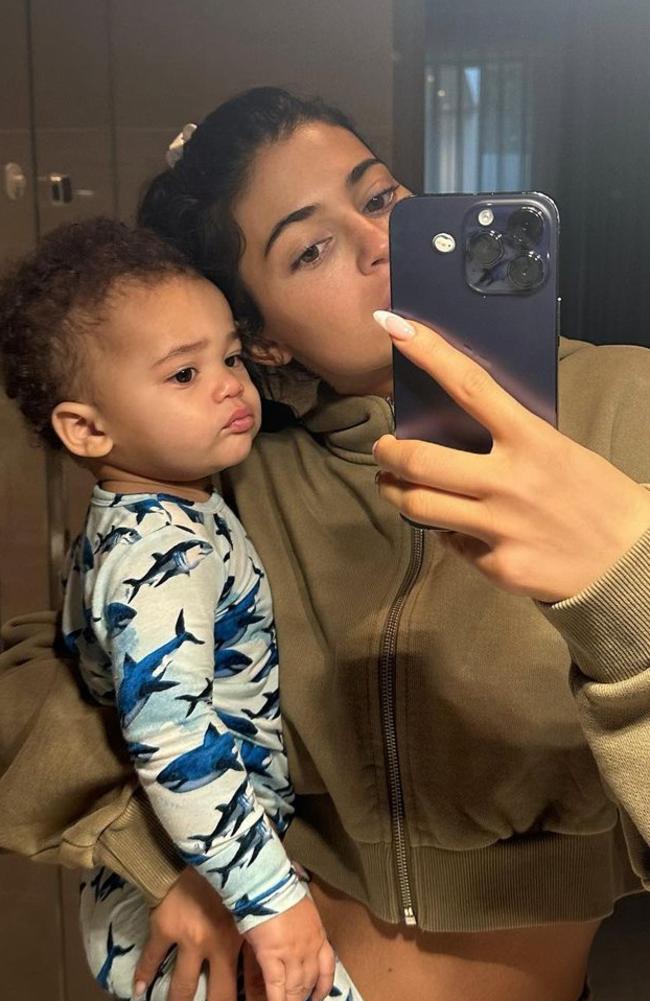 "FYI OUR SONS NAME ISN'T WOLF ANYMORE," she wrote last year. "WE JUST REALLY DIDN'T FEEL LIKE IT WAS HIM."
Jenner added, "JUST WANTED TO SHARE BECAUSE I KEEP SEEING WOLF EVERYWHERE."
Speaking with James Corden on The Late Late Show in September, Jenner said of the U-turn: "We haven't officially legally changed the name.
"His name is still Wolf. His passport's Wolf, but that isn't gonna be his name. We're just waiting."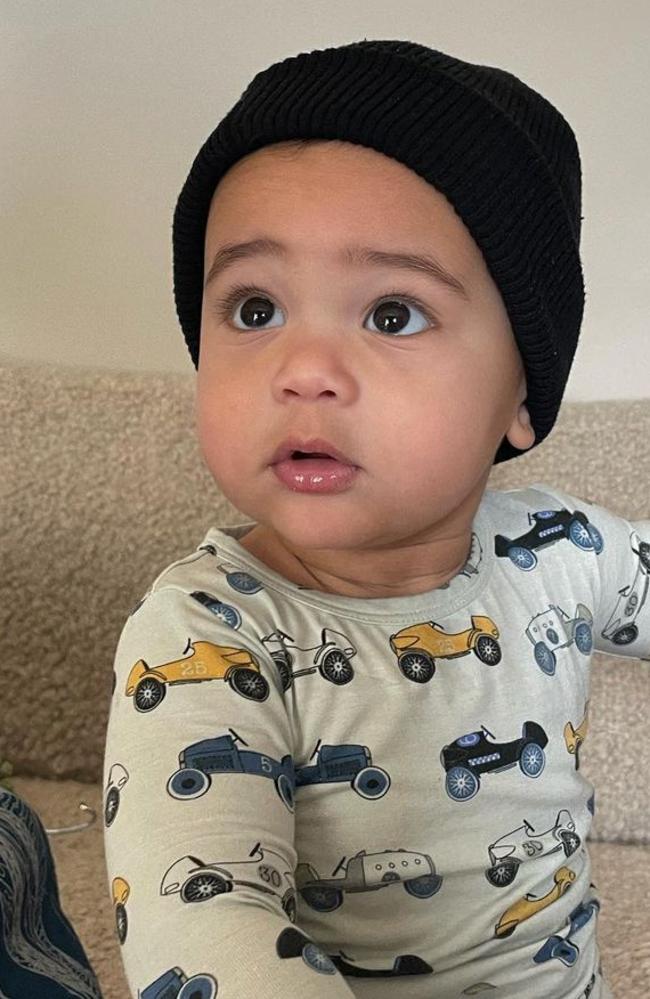 Fans had previously shared their predictions on social media about what the child's first name would be.
Many speculated that the pair would name their son Angel because several of Jenner's family and friends commented using a baby angel emoji in the birth announcement post.
Aire, born on February 2nd, 2022, is the second child of Jenner and rapper Travis Scott, who also share four-year-old Stormi.
More Coverage
Kylie Jenner and daughter in matching gowns
Kylie Jenner wears bikini in -9C weather
The couple are reportedly "on a break" from their romance, with sources telling Entertainment Tonight this weekend that they "have had an up and down relationship."
"Although they aren't together right now, it doesn't mean it's over for good," the insider said, citing "lifestyle differences" as their reason for hitting pause.