Coolio, the man behind instantly-recognisable rap anthem Gangsta's Paradise, has died aged 59, sending shockwaves through the entertainment industry today.
The hip-hop artist-turned television personality and celebrity home cook, whose later career involved a number of appearances on reality TV and the release of his own recipe book, was found "laying on the bathroom floor" by a friend in LA on Wednesday local time, according to TMZ.
Coolio's longtime manager, Jarez, told TMZ the rapper was visiting a friend when he excused himself to go to the bathroom, but after disappearing for a while, the friend went to check on him, finding him unresponsive.
The friend called emergency services, but the legendary artist was pronounced dead on the scene. According to Jarez, paramedics cited a suspected cardiac arrest as the cause of death. An official cause of death has yet to be determined, and information relating to the events leading up to when he was found are yet to be released.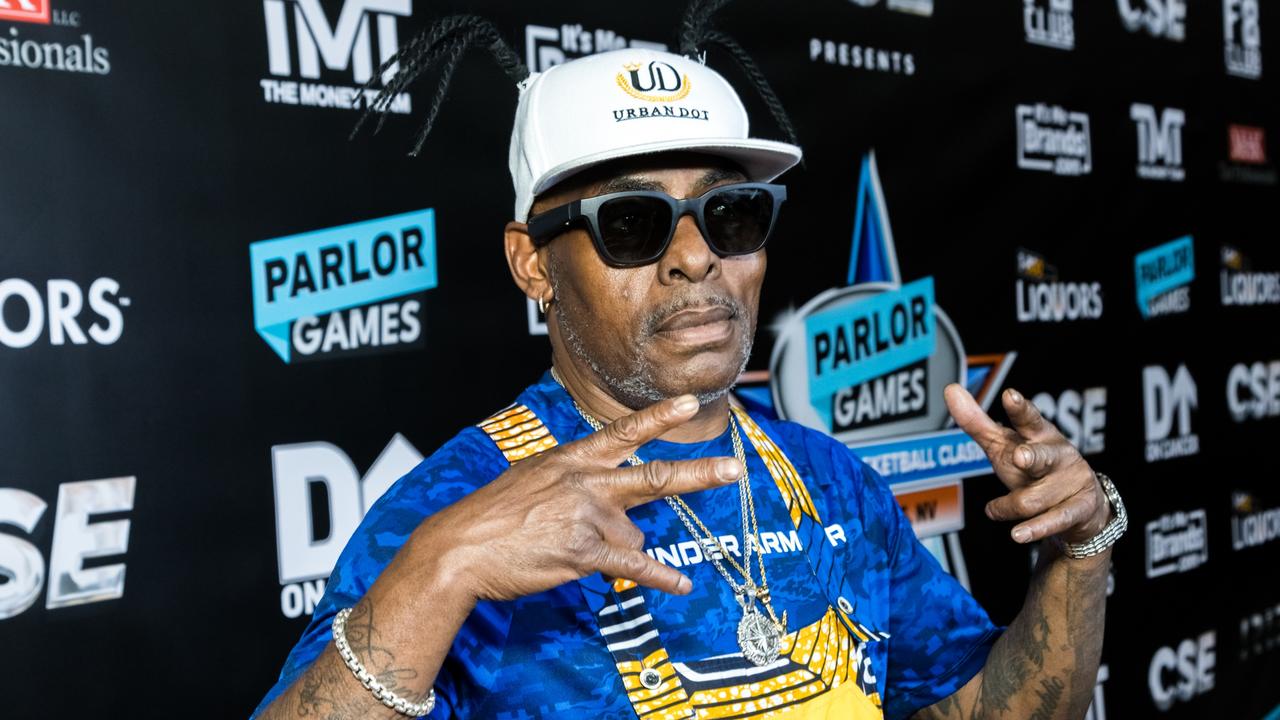 Coolio,
whose real name is Artis Leon Ivey Jr
, rose up the ranks of the LA rap scene in the late 80s, but blew up internationally in 1995 when he released
Gangsta's Paradise
for the soundtrack of the Michelle Pfeiffer film,
Dangerous Minds.
The song reached number one on the charts and stayed there for three weeks, 14 here in Australia, with the rapper becoming a household name. He went on to write the theme song for popular sitcom Kenan & Kel, later appearing Sabrina the Teenage Witch, The Nanny, Celebrity Big Brother and Celebrity Cook-Off.
In 2009, the keen home chef released Cookin' withCoolio: 5 Star Meals at a 1 Star Price, a recipe book with a cooking show of the same name.

Fellow rapper Ice Cube responded to his death with a tribute on Twitter, recalling his "grind to the top of the industry", while fan and writer Nadirah Simmons remembered how intertwined his hip-hop career became with television of the 90s and beyond.
His life in the spotlight wasn't without its controversy.
In 2009, he was charged with possession of crack cocaine and battery after a crack pipe was found in his luggage at Los Angeles International Airport. He was said to have grabbed at a security worker's arm to stop his luggage being searched, and was subsequently ordered by a judge to undergo 18 months of drug rehabilitation.
In 2016, his legal troubles continued after a loaded pistol was found in a backpack he was carrying through the same airport.
The artist was spared jail after pleading guilty, and was instead sentenced to three years of probation and 45 days of community service.
At the time, he also held a felony conviction for carrying a concealed weapon in a vehicle in 2001.
Coolio is survived by his ten children. It's reported that four were from his 1996 four-year marriage to ex-wife Josefa Salinas, while six were from other relationships.
More to come