The first extracts from Britney Spears' highly anticipated memoir The Woman in Me have been published, documenting the cruelty she allegedly experienced during the unusual conservatorship arrangement she was placed under between 2008 and 2021, and an abortion she reportedly had while dating Justin Timberlake.
In the extracts published by People magazine in the US ahead of the book's publication on 24 October, Spears writes of the abortion: "For me, [the pregnancy] wasn't a tragedy. I loved Justin so much. I always expected us to have a family together one day. This would just be much earlier than I'd anticipated. But Justin definitely wasn't happy about the pregnancy. He said we weren't ready to have a baby in our lives, that we were way too young … I don't know if that was the right decision. If it had been left up to me alone, I never would have done it. And yet Justin was so sure that he didn't want to be a father." The couple dated between 1999 and 2002, when they were in their late teens and early 20s. Timberlake has not commented on Spears' account.
Regarding the conservatorship, Spears writes: "Thirteen years went by with me feeling like a shadow of myself. I think back now on my father and his associates having control over my body and my money for that long and it makes me feel sick … I became a robot. But not just a robot – a sort of child-robot. I had been so infantilized that I was losing pieces of what made me feel like myself … The woman in me was pushed down for a long time. They wanted me to be wild onstage, the way they told me to be, and to be a robot the rest of the time."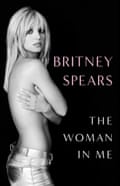 Spears' father, Jamie Spears, has not commented on the extracts, but has previously defended the conservatorship arrangement, whose restrictions included curtailed custody of her children and Spears having an allowance rather than access to her own money. "Where would Britney be right now without that conservatorship? … I don't know if she'd be alive," he said in December 2022. "For protecting her, and also protecting the kids, conservatorship was a great tool. Without it, I don't think she would have got the kids back."
In 2021, Spears made a series of astonishing claims about the conservatorship, during court hearings that ultimately resulted in her being released from the arrangement in November that year – including that she was forced to use birth control and take medications against her will. Jamie Spears was suspended from the conservatorship arrangement ahead of its eventual dissolution.
In her memoir, Spears repeats some of the allegations from the court hearings, as well as an August 2022 voice memo that she published online and later deleted, including that her father had criticised her weight. She writes: "Feeling like you're never good enough is a soul-crushing state of being for a child. He'd drummed that message into me as a girl, and even after I'd accomplished so much, he was continuing to do that to me."
She adds: "I became more of an entity than a person onstage. I had always felt music in my bones and my blood; they stole that from me … I didn't deserve what my family did to me … It was death to my creativity as an artist."
Spears says an infamous incident when she had her head shaved was a reaction to the scrutiny she faced since having her first chart hits in her late teens. "I'd been looked up and down, had people telling me what they thought of my body, since I was a teenager," she writes. "Shaving my head and acting out were my ways of pushing back. But under the conservatorship I was made to understand that those days were now over."
Other extracts hark back to her childhood entry into the entertainment industry, her snake-draped performance at the 2001 MTV VMAs, and her brief acting career in the film Crossroads, which was recently re-released in cinemas. "The experience wasn't easy for me," she says of filming. "I think I started Method acting – only I didn't know how to break out of my character … That was pretty much the beginning and end of my acting career, and I was relieved."
Since the conservatorship ended, Spears has returned to recording with the songs Hold Me Closer with Elton John, and Mind Your Business with will.i.am. She also married her longterm boyfriend Sam Asghari, but the couple divorced after 14 months.