Snoop Dogg has shared a cryptic post a few hours announcing a huge lifestyle decision.
Snoop Dogg has taken to social media with a cryptic post after making the bombshell announcement that he would be giving up smoking.
The famous rapper, 52, uploaded a selfie to Instagram on Friday with the caption: "Respect my privacy".
The strong arm and praying hands emojis were also used in the post.
It came just 12 hours after the music icon shocked the world by published a blunt statement on his social media accounts announcing he is "giving up smoke".
"After much consideration and conversation with my family, I've decided to give up smoke," he said.
More than a million people liked the most recent post, in which he wore a silver necklace and blue and white jumper.
Many were sceptical over whether he was actually giving up smoking in all its forms, including the smoking of marijuana.
Initially some thought the rap legend's accounts had been hacked.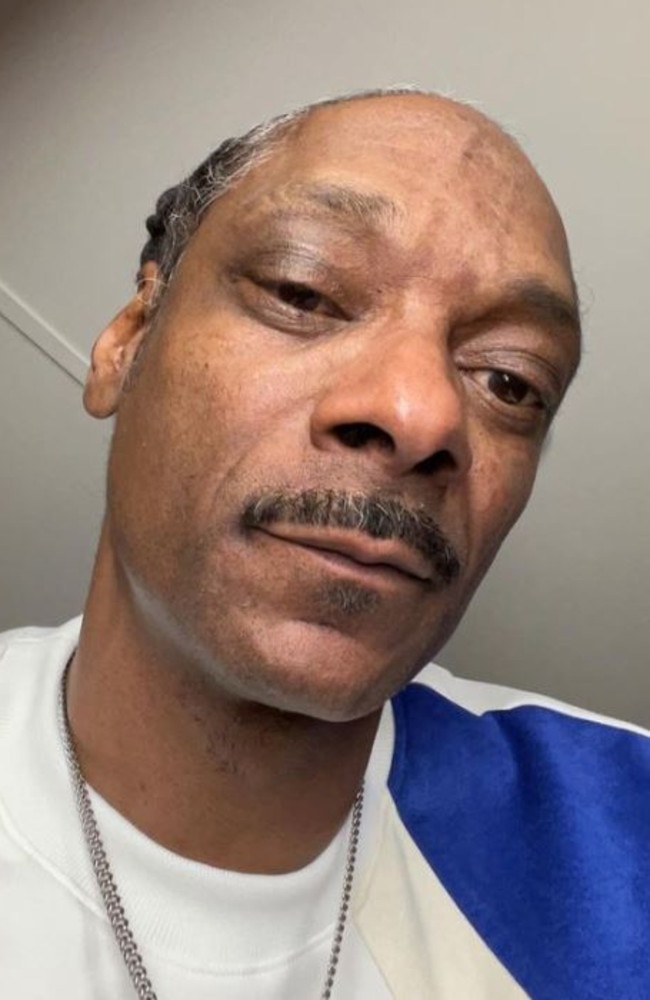 "Today isn't April Fools' Day, Snoop," one fan wrote.
"This is probably just gonna be some viral campaign where he launches his own line of vapes or edibles or something," wrote another.
But others believed it was legitimate – even if their minds were blown.
"Damn, the world is really really coming to an end," one fan wrote.
"A Dogg's gotta do what a Dogg's gotta do," tweeted High Times Magazine, which has been a resource for cannabis news since 1974.
"Snoop Dogg — we appreciate everything you've done for the plant, and you'll always be welcome in the cannabis community whether you're blazing or not. Respect."
Back in 2008, Snoop told Esquire he first tried marijuana in the 1970s with one of his uncles. He was born in 1971.


"They had these little roaches on the table, these part-way-smoked marijuana cigarettes, and there was some Schlitz Malt Liquor Bull," Snoop said.
"I went in there and sipped the Schlitz, and my uncle asked me did I wanna hit that roach. And I was like, 'Yeah.' He put it on the roach clip for me and lit it up, and I hit that motherf***er. I was about eight or nine years old."
Just last month Snoop appeared on Jimmy Kimmel Live and detailed his wide range of drug connections across the globe.
"Well, last time I checked I was the plug to your plug," Snoop said. "I'm the connect. It's good to have friends that have friends that are international and global and able to get you medicated and dedicated no matter where you at."
Pop megastar Ed Sheeran also recently detailed getting dangerously high with Snoop in a dressing room in Melbourne, Australia.
"We'd had a good amount of conversation, so I have a bit, and I'm like, 'I don't feel too bad, this is good'," Sheeran recalled. "So I have a bit more, I have a bit more, I have a bit more.
"Oh my god, I just remember looking at him and being like, 'I can't see right now!'"
Snoop even had a "full-time blunt roller", a woman named Renegade Piranha who the Drop It Like It's Hot rapper said was paid about $50,000 a year to prepare his marijanua cigarettes.
But there were also signs he was re-evaluating his lifestyle.
In March he told the MailOnline he was moderating his weed consumption after becoming a grandfather.

"Being a grandfather has changed me in multiple ways," Snoop said. 'The main way is being concerned with how I live, how I move, the kind of people I'm associated with, because I want to see my grandkids grow old.
"The only way I can do that is to take precautionary steps as far as how I move, who I hang out with, where I go out, my intake, what am I intaking?
"Am I doing extra-curricular or am I just doing what I'm supposed to be doing?"